It's being expected that by , the Kombucha market cap will hit at a CAGR growth of about 15.6%.
The global kombucha market size was estimated to be USD 3.5 billion in 2020. Numerous characteristics of kombucha, a popular fermented tea, also known as "elixir of life", has resulted in driving global sales over the past few years.
. Kombucha has been gaining immense popularity due to its high probiotic content. During the process of fermentation, the yeast and bacteria form a blob on the surface resembling a mushroom. This blob is a symbiotic colony of yeast and bacteria called SCOBY which is used for producing new kombucha.
Additionally, growing awareness toward fermented drinks with natural ingredients is expected to drive the global kombucha market growth over the next few years. The drink is creating a lot of awareness with bloggers sharing their own experience and scientific papers highlighting the benefits of this drink. The rising number of internet users is expected to result in increasing the awareness of the benefits of kombucha via sharing of articles and word of mouth. This factor is expected to play an important role in increasing awareness among consumers across regions over the next few years.
Kombucha Market Scope
| | |
| --- | --- |
| Metrics | Details |
| Base Year | 2020 |
| Historic Data | 2018-2019 |
| Forecast Period | 2021-2028 |
| Study Period | 2018-2028 |
| Forecast Unit | Value (USD) |
| Revenue forecast in 2028 | USD 3.5 billion |
| Growth Rate | CAGR of 13% during 2021-2028 |
| Segment Covered | Type, Material, End-user, Distribution Channel, Regions |
| Regions Covered | North America, Europe, Asia Pacific, South America, Middle East & Africa |
| Key Players Profiled | PepsiCo (KeVita), The Hain Celestial Group, Inc., and GT's Kombucha |
Key Segments of the Global Kombucha Market
Product Overview, 2019-2028 (USD Million)
Type Overview, 2019-2028 (USD Million)
Distribution Channel Overview 2019-2028 (USD Million)
Hypermarket/Supermarket
Convenience stores
Health stores
Online Sales Channel
Others
Regional Overview, 2019-2028 (USD Million)
North America
Europe
UK
Germany
France
Rest of Europe
Asia Pacific
China
Japan
India
Rest of Asia-Pacific
Middle East and Africa
UAE
South Africa
Rest of Middle East and Africa
South America
Brazil
Rest of South America
Reasons for the study
The purpose of the study is to give an exhaustive outlook of the global Kombucha market.
Kombucha is widely used for various end uses in food and beverages, owing to their excellent properties and the market is expected to gain traction over the coming years
With the growing personal care uses, there is a rise in the demand for Kombucha which is further expected to have a positive impact on the overall market growth
What does the report include?
The study on the global Kombucha market includes qualitative factors such as drivers, restraints, and opportunities
The study covers the competitive landscape of existing/prospective players in the Kombucha industry and their strategic initiatives for the product development
The study covers a qualitative and quantitative analysis of the market segmented based on Product and End Use. Moreover, the study provides similar information for the key geographies.
Actual market sizes and forecasts have been provided for all the above-mentioned segments.
Who should buy this report?
This study is suitable for industry participants and stakeholders in the global Kombucha market. The report will benefit: Every stakeholder involved in the Kombucha market.
Managers within the Kombucha industry looking to publish recent and forecasted statistics about the global Kombucha market.
Government organizations, regulatory authorities, policymakers, and organizations looking for investments in trends of global Kombucha market.
Analysts, researchers, educators, strategy managers, and academic institutions looking for insights into the market to determine future strategies.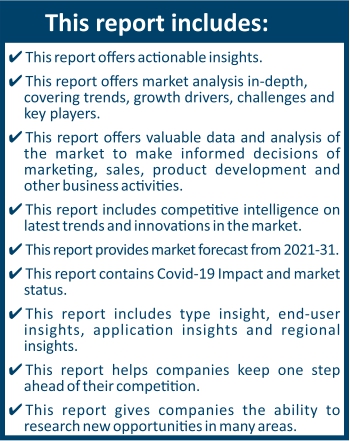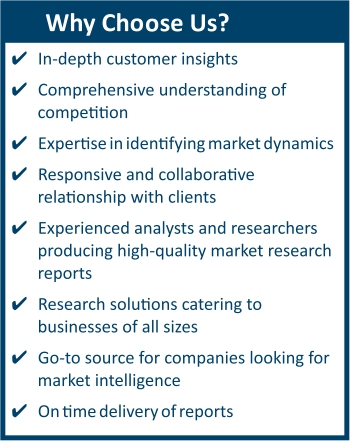 Frequently Asked Questions (FAQ) :
The kombucha market was valued at USD 3.5 billion in 2020.
The global kombucha market revenue is expected to register a CAGR of 13% during the forecast period.
Adroit Market Research has segmented the kombucha market by Type, Material, End-user, Distribution Channel & Regions.
North America is expected to grow at the highest growth rate, yet North America is expected to keep leading the kombucha market during the forecast period.
PepsiCo (KeVita), The Hain Celestial Group, Inc., and GT's Kombucha are a few major players in kombucha market.
Kombucha is manufactured using a starter enzyme, a symbiotic culture of bacteria and yeast (SCOBY). The other ingredients used for manufacturing kombucha include tea and sugar. There are a large number of tea and sugar suppliers across the world with a low-cost difference across regions. However, there are a few providers of SCOBY, which is essential for producing kombucha. Nonetheless, the number of SCOBY is increasing with the presence of several suppliers who procure the product for personal use. At present, the bargaining power of suppliers is high and is expected to be medium over the forecast period on account of the increasing number of suppliers.
There are a large number of consumers with them procuring it off the shelf or purchasing it online. In addition, there are a large number of consumers manufacturing kombucha for their personal use.
The global manufacturing is concentrated in North America and Europe with a large consumer base, with relatively less consumption in the Rest of the World. However, these consumers purchase one or more bottles on a weekly basis. Thus, the bargaining power of buyers is expected to be low over the forecast period.
There are a large number of beverages available in the market in fermented teas, kefir, and kombucha which have a high probiotic content. However, there is a vast difference in the availability and taste of these products. In certain ways, kombucha fares better than other beverages including higher probiotic content. Consumers that drink kombucha often find it difficult to switch to other drinks. However, high acid and caffeine content has resulted in consumers switching to non-fizzy drinks. Thus, the threat of substitute products is medium and expected to follow a similar trend over the forecast period.
Product Segment
Supermarkets and hypermarkets are the most widespread channels of distribution which are typically located in residential localities. The establishment of these hypermarkets and supermarkets in commercial spaces, over the past few years, has resulted in increasing the target audience catering to the working population. Strategies such as effective advertising, offers, and point of purchase displays lead to impulse buying.
Kombucha is witnessing high growth in supermarkets/hypermarkets owing to the easy availability of these drinks. Availability of a variety of flavors that are highly attracting customers is further boosting the market. As kombucha needs to be refrigerated at all times, supermarkets are proving to be the best solution.
Online retailers segment is likely to witness the fastest growth within the global kombucha market at a CAGR of 14.3% between 2018 and 2025, as it overcomes the geographical limitation of the product. Moreover, consumers can save time as no traveling is involved, compare different products sitting comfortably at home or office, avail offers & discounts and receive quick online support in case of any issues. These factors are playing a crucial role in driving the growth of online shopping. This has resulted in a significant increase in the number of online shoppers over the past few years. A wide assortment of kombucha sold through manufacturer websites and other online specialty stores help vendors to increase their product visibility and reach.
Europe was the second largest market for kombucha accounting for 25.2% of the global industry. Growing demand for functional beverages prepared using natural ingredients has been on the rise in the region over the past few years due to the rising consumer awareness regarding its health benefits.
Quick adoption of healthy food & beverages by consumers in the region is expected to result in driving the demand for kombucha over the next few years. Moreover, stringent labeling regulations providing detailed information about the ingredients such as place of origin and nutrition content is expected to have a positive impact on the sales.
Kombucha is a health drink and one of the fastest-growing segments in the beverages market. The Asia-Pacific kombucha market is mainly driven by the increasing consumer disposable income, rising health awareness, and changing lifestyles of consumers. Growing demand for healthy, natural, and fortified food & beverages and growing consumption of alcoholic beverages are some of the factors that support the demand for kombucha in the region. Growing incidences of chronic diseases like diabetes, cancer, high blood pressure, and osteoporosis are other key factors driving the kombucha market. Earlier, kombucha was popular only at tea bars and cafes, although, it has witnessed a significant penetration in supermarkets and retail outlets. Being a quirky tasting drink, kombucha is widely preferred in different flavors such as apple, orange, etc. along with vinegary notes.
Considered to be the most efficient functional beverage in China, kombucha sales are increasing tremendously, thus, carving its niche in the domestic beverage market. This is due to increasing consumer awareness regarding the health benefits associated with kombucha.
Some of the key health benefits of kombucha include weight loss, immune support, cancer prevention, reduced joint pain, improving liver function, increasing energy, digestion, and detoxification of the body. In addition, the rapid development of the functional beverage industry especially in India and China are some of the major aspects driving the growth of the global kombucha market.