In recent years, disposable eco-friendly bed linens have become popular. The market for Global Disposable Bed Sheets has a fresh development opportunity due to the expanding trend of eco-friendly products. Global Disposable Bed Sheets are increasingly being used by hygiene-conscious consumers, particularly in spas and salons. These bed sheets are environmentally friendly and cost-effective. It lessens the chance of developing any kind of skin infection brought on by soiled sheets. Recognizing the trend, businesses in the sanitary industry are always creating innovative solutions to satisfy consumer demand. The development of disposable bed sheets in sanitary goods is recent.
Visits to the spa and salon have grown in popularity recently. Men have been seen adopting this behavior. Because of this, consumers now place a higher value on hygiene than spa and salons, making the use of Disposable Bed Sheets in these establishments even more essential. Manufacturing industry technological innovation has aided businesses in producing new features or products, such as Disposable Bed Linens. Consumers now prioritise hygiene above all else, as they have in recent years. Because of the continual advancement of technology and innovation, manufacturers may now readily produce new products in the consumer sanitary area, such as Disposable Bed Sheets. For consumers all across the world, using Disposable Bed Sheets is now a cost-effective option.
Disposable Bed Sheets are designed specifically to offer comfort while assisting with infection control. Disposable Bed Sheets help to decrease the risks of cross-contamination that come with using washing linen. Disposable bed sheets are now a viable substitute for many individuals all over the world. The market for these disease-prevention products has been fuelled by an increase in public awareness of hygiene. As a response, businesses have created unique products like Disposable Bed Sheets.
This Bed Sheet has a high level of fluid repellence and is latex-free, abrasion-resistant, low lint, and effective as a barrier against blood, bodily fluids, and germs. It has a flawless stitch, is hygienic, comfy, economical, and safe to use. It is also comfortable to wear. A Disposable Bed Sheet is environmentally friendly and biodegradable. It is best used in all situations requiring frequent bedding changes over short periods of time or where laundry is a challenge.
Disposable Bed Sheets are becoming more and more popular in homes as a recent trend for quick, single-use, and protection from spills and incontinence. Eco-friendly Disposable Bed Sheets are becoming more and more popular. The need for environmentally friendly Disposable Bed Sheets has been driven by the expanding trend of adopting green products.
Disposable Bedsheets are exactly what their name implies—sheets you may throw away when you need to. You don't have to be concerned about harming the environment because they degrade because they are biodegradable. While still ensuring the highest level of comfort and hygiene, Disposable Bed Sheets offer a flexible and incredibly cost-effective alternative.
The Global Market for Disposable Bedsheets was predicted to reach US$ 58.63 Billion in 2031 at a Compound Annual Growth Rate (CAGR) of 5.9% from US$ 37.06 Billion in 2021.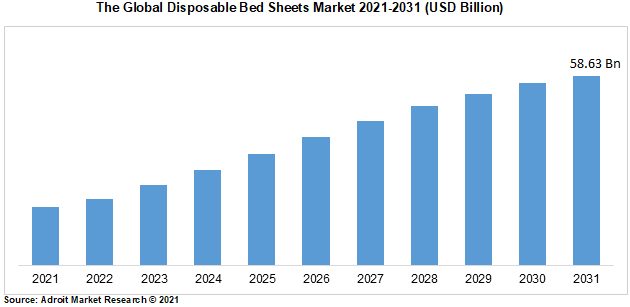 In an environment of fairly consolidated competition, the majority of the top players in the Global Disposable Bed Sheet Market continue to place a strategic emphasis on innovation and new product development. Among the top manufacturers of disposable bed sheets are Medline Industries Inc., 3M Healthcare, BM plus spol. s r.o., Medisafe, Jaipur - Jackson Care, EconoGroup, and Beaucare Derme and Co.
Segment Analysis
Waterproof is in Demand
Since people are more concerned with their health and cleanliness, they typically prefer waterproof bedsheets because of their many advantages, such as reducing body rashes and protecting them from allergens, dust, and bacteria. You don't have to worry about picking up these materials because these bedsheets are made of organic materials. The sheet may be easily cleaned because it is waterproof. You may keep replacing your bedsheets because the majority of them are really inexpensive and are even sold in sets.
Disposable Bedsheets are Most Often Used in Hospitals
Disposable Hospital Bed Sheets are created specifically to not only offer comfort but also to help prevent infection. Furthermore, its construction lowers the risks of cross-contamination that arise from laundering linen. Although Disposable Bed Sheets are available to everyone, they are more common in the medical industry. As a result, several producers create products to meet the requirements of people and healthcare professionals. Some of the traits they share are as follows: environmental friendliness, skin friendliness, composability, light weight, anti-fouling and splash resistant, complete hygiene, etc.
Asia Pacific to Boom the Market Segment
Disposable Bed Sheets have become more popular in the Asia-Pacific region as a result of their widespread use in clinics, hospitals, nursing homes, salons, and spas. Due to the expanding healthcare infrastructure in these places, Disposable Bed Sheets are very popular. The growing number of healthcare facilities in developed countries would likely increase demand for disposable bed sheets. In addition, in order to reduce skin disorders, hygiene-conscious customers select brand-new bed sheets at salons and spas. As a result, it is projected that Disposable Bed Sheets would gain popularity in industrialised nations.
Impact of COVID-19 and Market Status
In the midst of the pandemic, as the number of patients increased, the demand for hospital bedsheets and cushion covers dramatically increased. Disposable bedding and pillow covers were mass-produced to reduce the spread of the coronavirus and to comfort patients.
Additionally, the need for disposable hypoallergenic and eco-friendly bedsheets and pillowcases in hospitals and nursing homes is a major factor in the growth of the disposable bedsheet market. It is projected that the COVID-19 outbreak will stimulate the Global Market.
Latest Innovations and Developments in Global Disposable Bedsheets Market : A Snapshot
• Japan developed bedclothes that are similar to cuddling a cat, and they were a huge success.
• Railways Launches Services for Disposable Blanket-Pillow Kits.
Disposable Bed Sheets Market Scope
| | |
| --- | --- |
| Metrics | Details |
| Base Year | 2021 |
| Historic Data | 2020- 2021 |
| Forecast Period | 2022-2031 |
| Study Period | 2021 – 2031 |
| Forecast Unit | Value (USD) |
| Revenue forecast in 2031 | US$ 58.63 Billion |
| Growth Rate | CAGR of 5.9% during 2021-2031 |
| Segment Covered | Type, Application, by End-Use, Regions |
| Regions Covered | North America, Europe, Asia Pacific, Middle East and Africa, South America |
| Key Players Profiled | Medline Industries Inc., 3M Healthcare, BM plus spol. s r.o., Medisafe, Jaipur - Jackson Care, EconoGroup, and Beaucare Derme and Co. |
Key Segments of the Disposable Bedsheets Market
By Type Overview, 2021-2031 (USD Billion)
By Application Overview, 2021-2031 (USD Billion)
By End User Overview, 2021-2031 (USD Billion)
By Regional Overview, 2021-2031 (USD Billion)
North America
Europe
Germany

France

UK

Rest of Europe
Asia Pacific
China

India

Japan

Rest of Asia Pacific
South America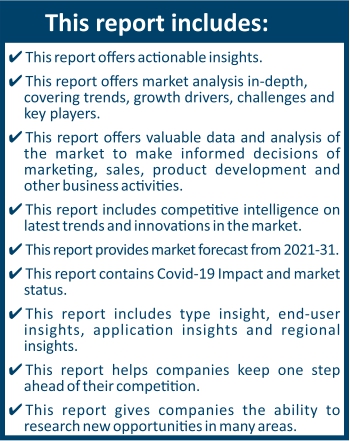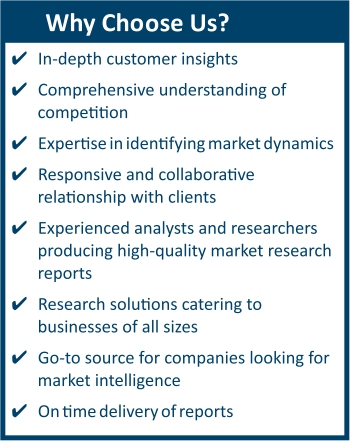 Frequently Asked Questions (FAQ) :
The global Disposable Bed Sheets market size is expected to reach US$ 58.63 Billion in 2031.