The global baby infant formula market value exceeded USD 45 billion with demand at 2,765.4 kilo tons in 2017. The middle class is the engine of development in many emerging economies due to their high purchasing power. Changing lifestyles, female participation in the workforce along with the lack of time and inconvenience, and low breastfeeding rate is expected to boost the global infant nutrition market.
Europe Baby Infant Milk Formula Market Size, 2015-2025 (Kilo Tons, USD Billion)
Breastfeeding is not always possible for mothers working outside homes. Infant formula is an appropriate alternative for the infant as its composition is similar to that of breast milk. Infant formulas contain nucleotides which are necessary for the metabolic processes, namely energy metabolism and enzymatic reactions. It also acts as building blocks of deoxyribonucleic acid (DNA) and ribonucleic acid (RNA), for normal body function. Various infant formulas are based on probiotics, which aid in preventing diarrhea, ease colic, and food allergies. Moreover, infant formulas are rich in protein, linoleic acid, minerals, calcium, carbohydrates, phosphorus, iodine, sodium chloride, potassium chloride and other nutrients which are necessary for the proper development of infants. Thus, physicians recommend the use of infant formula for babies as a substitute for breast milk owing to its high nutritional contents thereby driving the market growth.
Global Baby Infant Formula Market Share, By Type, 2017 (%)
Standard milk formula (Formula 1) is specially designed to meet the growing needs of a baby which are under 6 months, who are not breastfeeding or partially breastfeed. This segment accounted for 31% of the global baby infant formula market share, by revenue, in 2017, growing with a CAGR of 6.5% from 2018 to 2025. With a large number of infant population in India, China, Indonesia, Philippines, Brazil, and other emerging countries, the segment benefits from a lack of acceptable alternatives, as only breast milk is a viable substitute for standard milk formula.
It's being expected that by 2030, the Baby Infant Formula market cap will hit US$ 125.2 billion at a CAGR growth of about 8.75 %.
Toddler infant formula products are given to children between 1 and 3 years of age and are also being introduced into the diets of young children. It aids in compensating the nutritional deficiencies which naturally evolve in the transition phase of infant nutrition to family food. It consists of cow milk or goat milk and their processed products such as whey protein powders, skim milk powders and whole milk powders as the key ingredients.
Supermarkets are one of the most important sales channels when it comes to the physical sale of goods. This segment alone accounted for over 1.35 million tons of the global infant formula volume sales in 2017 and is expected to grow with a CAGR of 5.4% from 2018 to 2025. Various features of supermarkets including visibility of the product, availability of different brands & substitutes, the ability to read the list of ingredients, and other information has resulted in supermarkets generating the highest revenues for infant formula. Moreover, parents can purchase cans in bulk at a time. However, in countries such as Australia, there has recently been a lockdown on the number of cans purchased as several consumers from China have been purchasing cans in bulk and shipping them back to Chinese parents. The general mistrust among Chinese parents regarding locally-made products due to the scandal in 2008 has resulted in increasing traffic of baby milk powder cans from Australia to China. Australian supermarkets have now imposed a two-can limit on consumers to reduce this practice, also dubbed as "formula frenzies".
Supermarkets face a lot of competition from small grocery stores, convenience stores, and health & beauty retailers. The availability of infant formula via e-commerce platforms including Amazon is expected to hamper the growth of this sales channel.
Geographically, Asia Pacific dominated the global baby infant formula market share and is expected to grow with a CAGR of 6.5% from 2018 to 2025. China represents the second largest retail market for dairy product globally after the US. The infant milk formula segment is likely to ride on the relaxation of the one-child policy and better visibility in product registrations.
China Infant Milk Formula Market Size, 2015-2025 (Kilo Tons) (USD Million)
Over the past few years, the China infant milk formula market was plagued by shifts in the consumption channels and regulatory changes. 2017 marked as an important year for China Food & Drug Administration (CFDA) registration, implemented starting January 2018, as the government targeted at streamlining the infant formula import markets that have seen accelerated growth via e-commerce.
Local manufacturers are witnessing a decline in sales of their baby infant formula products since Chinese consumers owing to past melamine milk scandals, prefer infant formula products that are 100% made in developed markets such as Europe, New Zealand, etc. This has led to a reduction in the production capacity of Chinese plants and has forced them to shift towards overseas plants. For example, H&H's Changsha infant formula plant, or Yashili's manufacturing plants will start to produce other nutritional products and adult milk powder instead. However, infant formula manufacturers are likely to restore inventory levels once they find transparency in registration approvals. Also, ongoing marketing & promotion and advertisement regarding the benefits of infant milk products is expected to drive the growth of the Asia Pacific baby infant milk formula market.
Some of the major players in the global baby infant formula market include Danone, Nestle, Arla Foods and Abbott among others. The major share in the global baby infant formula milk powder market is held by Nestle. Arla Foods and Danone have witnessed a slight decrease in sales due to the emergence of local players. Partnership and collaboration are expected to be the major strategies adopted by key players in the global market.
Baby Infant Formula Market Scope
| | |
| --- | --- |
| Metrics | Details |
| Base Year | 2022 |
| Historic Data | 2020-2021 |
| Forecast Period | 2022-2030 |
| Study Period | 2020-2030 |
| Forecast Unit | Value (USD) |
| Revenue forecast in 2030 | US$ 125.2 billion |
| Growth Rate | CAGR of 8.75 % during 2022-2030 |
| Segment Covered | By Type, By Product, By Distribution Channel, Region. |
| Regions Covered | North America, Europe, Asia Pacific, South America, Middle East and Africa |
| Key Players Profiled | Nestlé S.A., Groupe Danone, Abbott Nutrition, Mead Johnson Nutrition, The Kraft Heinz Company, Meiji Holdings Co. Ltd., Beingmate Baby & Child food Co. Ltd., Synutra International Inc., Pfizer Inc., and FrieslandCampina. N.V |
Key segments of the global baby infant formula market
Product Overview, 2015-2025 (Kilo Tons) (USD Million)
Standard (Formula 1)
Follow-On (Formula 2)
Toddler (Formula 3)
Special Formula
Distribution Channel Overview, 2015-2025 (Kilo Tons) (USD Million)
Supermarkets
Health & Beauty Retailers
Online Sales
Others
Regional Overview, 2015-2025 (Kilo Tons) (USD Million)
North America
Europe

France
UK
Germany
Italy
Russia
Rest of Europe

Asia Pacific

India
Japan
China
South Korea
South-East Asia
New Zealand
Rest of APAC

Latin America

Brazil
Mexico
Rest of Latin America

Middle East and Africa

GCC
South Africa
Rest of MEA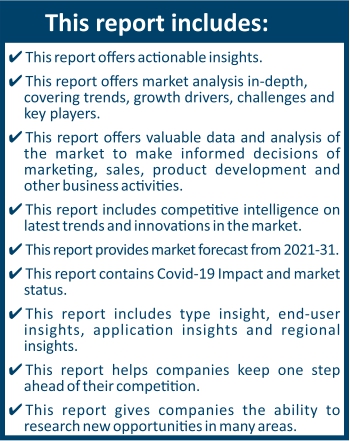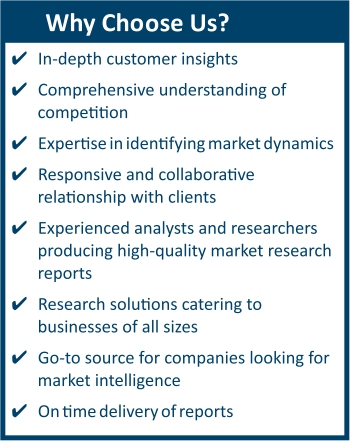 Frequently Asked Questions (FAQ) :
The market value of baby infant formula market in 2025 was USD 82.31 billion.
The baby infant formula market is growing at a CAGR of 6.4% over the forecast period.
The top companies that hold the market share in baby infant formula market are FrieslandCampina Cheese & Butter B.V, The Kraft Heinz Company, Töpfer GmbH, Perrigo Nutritionals LLC, Holle baby food GmbH, Fonterra Co-operative Group Limited, Westland Co-operative Dairy Company Limited, and Meiji Holdings Co., Ltd & among others.