Owing to benefits such as speed, intuitiveness, flexibility, multi-tasking, accessibility, privacy, and personal preferences, the voice user interface is experiencing rapid adoption as opposed to the traditional user interface, thus fostering remarkable progress in the global voice user interface market.
The value of the Voice User Interfaces (VUI) market is projected to grow to $45.94 billion with an estimated CAGR of 23.4% by 2027
Covid-19 Impact:
The covid-19 impacted the global voice user interface market. The emergence of COVID-19 has reduced the global voice user interface industry's boom charge in 2020, and the market was expected to grow at a relatively slow pace until the end of 2021. Furthermore, the marketplace becomes hit by numerous boundaries created amid the COVID-19 pandemic through the producing and purchaser electronics industry, including loss of availability of resources & uncooked materials, unavailability of the professional workforce, contractual obligations, and undertakings delays, and cancellations. Subsequently, the marketplace witnessed a reduced call for voice consumer interface-primarily based packages.
The reports highlight these market players' important advancements in organic and inorganic growth strategies in the Voice User Interface (VUI) industry. Companies stress organic growth formulas such as product launches, product endorsements, and patents and events. The inorganic growth strategy activities are acquisitions, partnerships, and partnerships. These activities resulted in the expansion of the business and the customer base of the market players.
Smart Speakers Accounted for Largest Market Share
According to the application, smart speakers had the biggest market share in 2020 and are expected to continue their dominance by 2029. The segment's growth is being driven by the increased usage of smart speakers in the residential market, which provides control over intelligent home application solutions via speech recognition. Voice user interface-based voice assistants are employed in computer-operated apps for smartphones and tablets to provide flexible speech recognition solutions, and hands-free interaction drives category growth.
Consumer vertical to grow at the highest rate
During the predicted period, the consumer vertical will develop at the fastest rate. The advent of voice-based intelligent devices in the consumer sector has resulted in a plethora of market-leading goods. The speech and voice recognition industry is also being driven by the significant drop in the cost of voice and speech devices, software innovations, and related content developments. During the forecast period, the rising demand for intelligent virtual assistant intelligent speakers with voice capabilities is likely to be a major driver for the consumer vertical's speech and voice recognition market.
North America Poised for Rapid Market Growth
Among all the regions in the global voice user interface market, North America is the most mature region. The key factors such as the increasing popularity of smart devices, high disposable income population, and increasing voice recognition devices use in multi-factor authentication systems in different industry verticals are driving the global voice user interface market. Moreover, financial institutions adopt voice authentication solutions, higher integration of smart devices in government, BFSI, and other industries, data security issues are increasing the demand for the voice user interface. Increasing understanding of cloud computing technologies and artificial intelligence applications to increase resource utilization and the numerous advantages of voice assistant services.
The need to implement highly intuitive voice-controlled devices has improved the reliance on the voice user interface.
The factors such as high penetration of smart devices, technological advancements, high adoption of artificial intelligence, and the introduction of second-generation VUI like Google Assistance, Siri, and Alexa, and surging popularity of voice apps are increasing the demand for voice user interfaces thereby boosting the global voice user interface market.
The advantages such as multitasking, hands-free and eye-free operations, speed, and contactless nature encourage further adoption of the voice user interface, ensuring thumping growth of the.
A Voice User Interface (VUI) is an auditory, visual, and tactile interface that allows human voice interaction with computers. This interface uses speech recognition to receive voice commands and answer questions and generally speech synthesis to read responses. A VUI-controlled device is a voice-controlled device (VCD). The Voice user interface is integrated into multiple smart devices like smart speakers and smartphones. The VCD is also good at responding to multiple commands simultaneously, distinguishing between voice prompts, and providing appropriate feedback, which mimics natural conversation. Therefore, the increasing combination of virtual assistants in different devices will increase demand for VUI. Monitoring services encompass all control activities—facilities such as jails, as well as any government, corporate, or other income. Well-managed facilities may save money by reducing maintenance issues and focusing on prevention rather than therapy after the fact.
Voice recognition (VUI) allows better interaction and allows contactless access to web services. This interface uses voice recognition to receive voice commands and improves voice integration into IoT applications. In consumer electronics, they are helping to unlock the potential of digital application technology based on voice user interfaces. In addition, the increase in the incorporation of virtual assistants in motor vehicles as the primary driver leads to an increasing need for voice user interfaces.
However, the boom in issues associated with records privateness from voice-enabled clever gadgets and complexity in integrating a couple of languages restrain the voice user interface market. On the contrary, improvements withinside the synthetic intelligence generation are predicted to offer moneymaking possibilities for the voice consumer interface marketplace boom at some stage in the forecast period.
Other issues such as a lack of visual affordability can negatively impact the industry's growth. When the user looks at the VUI, he has no clear indication of the functions that can be implemented by the interface or are available. These are specific questions that market players need to consider to determine effective market growth.
Furthermore, the voice consumer interface marketplace is predicted to witness an extraordinary boom at some stage in the forecast period due to the upward push in adoption of the Internet of Tings-primarily based on totally clever domestic packages. Furthermore, the boom in voice consumers' interface-primarily based on totally biometric safety packages, has pushed the boom of the marketplace. Moreover, the excessive call for self-provider packages and surge in calls for voice-pushed navigation devices within the car zone is predicted to propel the voice consumer interface marketplace opportunity.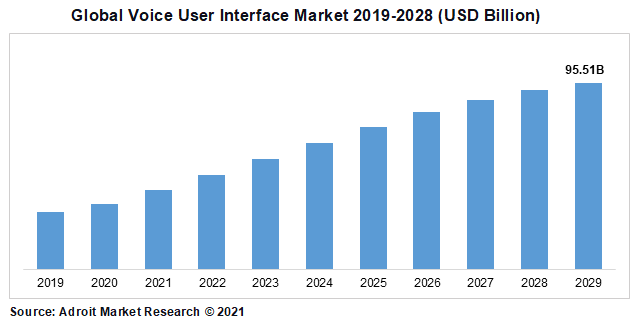 The major players in the global voice user interface market are CastleOS Software, BioTrust ID B.V., Baidu, Advanced Voice Recognition Systems, Agnitio S.L, Facebook, Microsoft, Amazon, Apple, and Google.
Voice User Interfaces Market Scope
| | |
| --- | --- |
| Metrics | Details |
| Base Year | 2020 |
| Historic Data | 2018-2019 |
| Forecast Period | 2021-2027 |
| Study Period | 2017-2027 |
| Forecast Unit | Value (USD) |
| Revenue forecast in 2027 | $45.94 billion |
| Growth Rate | CAGR of 23.4 % during 2021-2027 |
| Segment Covered | By Vertical, By Offering, Regions |
| Regions Covered | North America, Europe, Asia Pacific, Middle East and Africa, South America |
| Key Players Profiled | Microsoft Corporation, Amazon.com, Inc., Apple, Inc., Google LLC, Baidu, Inc., Meta Platforms, Inc., Advanced Voice Recognition Systems, Inc., SoundHound, Inc. |
Segments of the Global Voice User Interface Market:
By Trigger Type:
Voice
Motion
Tactile
Device
By Application:
Smart Speakers
Interactive Voice Response
On-premise Solutions
Cloud Solutions
Voice-controlled Devices
Smartphones & Tablets
Others
By Industry Vertical
BFSI
IT & Telecom
Healthcare
Retail
Energy
Other
Regional Overview, 2018-2028 (USD Billion)
North America
Europe
Germany
France
UK
Rest of Europe
Asia Pacific
China
India
Japan
Rest of Asia Pacific
South America
Mexico
Brazil
Rest of South America
The Middle East and South Africa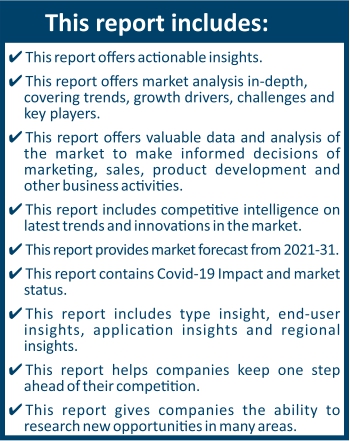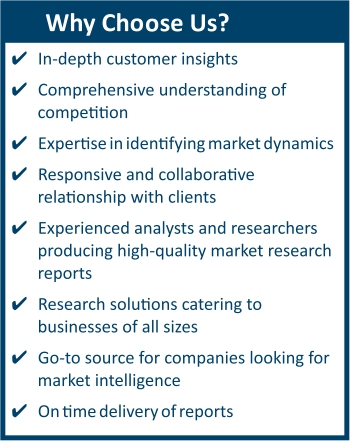 Frequently Asked Questions (FAQ) :
The market value of voice user interfaces market in 2029 was USD 95.51 billion.
The voice user interfaces market is growing at a CAGR of 20.7% over the forecast period.
The application of the voice user interfaces market Smart Speakers, Interactive Voice Response, On-premise Solutions, Cloud Solutions, Voice-controlled Devices, Smartphones & Tablets and other.
Asia Pacific dominated the market for voice user interfaces market and accounted for the largest revenue share.
The top companies that hold the market share in voice user interfaces market are CastleOS Software, BioTrust ID B.V., Baidu, Advanced Voice Recognition Systems, Agnitio S.L, Facebook, Microsoft, Amazon, Apple & among others.