Stormwater detention system is a formation which is designed underground to avert access to stormwater on revamped sites, most popularly in metro cities. The detention system brings appropriate products, branding, services, market policies and endorsement tools to target the consumers. The necessity to accommodate with the change in consumer preference and demands is one of the vital factors that enhances the demand for stormwater detention system solutions.
At a compound annual growth rate of 4%, the size of the worldwide Stormwater Detention System market is projected to reach US$ 709.4 million in 2028.
Covid-19 Impact & Market Status
The covid-19 pandemic severely impacted industries across the world In the beginning of 2021. Millions of people worldwide were infected with coronavirus and developed countries across the world have implemented social distancing and work from home. Most industries have been largely influenced and stormwater detention systems industries have also been hugely affected. In order to bounce back, industries have adopted strategical plans to cop with the financial crisis brought by lockdown.
On the basis type of product, Modular tank system for detention adds the exponential stake in the global stormwater detention system market with 59% stake in the market. On the basis of application type, municipal segment is predicted to receive the title of hugest end-user consumer of stormwater detention system market. With 57% stake. Asia pacific holds the largest stake in the market with equity of 38%.
Share Of Municipal Sector in Stormwater Detention Systems Market
The services provided by stormwater detention market is majorly used in industrial, commercial and municipal segments. The Municipal sector is anticipated to lead the growth of stormwater detention market. On the other hand, amendments in governmental rules and regulations are likely to spread awareness about pollution and make effective and efficient utilization of stormwater. It is due to technological advancements and increase in investments, detention of stormwater has become less challenging in comparison to the conventional techniques used for detention.
North America to Drive the Global Market in Terms of Revenue
As per estimations, North America is likely to be the biggest market for stormwater detention system on revenue fronts. It is not anticipated to give up its position as the largest.
Estimation Of Growth In Regards To Various Market Segments
The turnover of global stormwater detention system, on the basis of application, is anticipated to reach 606.2 billion in upcoming financial years. The market is likely to be accepted in the technology and media sectors in the financial years i.e., 2022-2031, in comparison to other industries. Small market players are obtaining the products of stormwater detention market to expand their geographic accessibility. Key market players are emphasising more on innovation product developments and strategizing partnership with suppliers and distributors across many regions in the world to strengthen the market reachability and increase the demand for effective systems of stormwater detention.
Specifically, the stormwater detention system slows water down so that the intensity of air pressure of storm is reduced.
The stormwater detention system came into effect to eliminate the destructions and ecological &economic damaged posed by high intensity storms such as erosion and combined sewer overflows. Additionally, stormwater detention system decreases water intensity and diversion into the sewage system or underground.
The stormwater detention system functions by allowing a large water collection area, or basin for water to be stored.
There are multiple ways to detain stormwater such as basin or ponds, establishment of underground tanks, cisterns, or green roofs for detention. These provide deep stormwater storage and slowly release the water via drainage systems with a predictable and controlled rate. Detention ponds are basins which collect and hold water to release at a predefined rate, then the intensity is reduced and transferred to storm sewers and streams. Generally, the ponds are constructed underground by the impoundment of natural depression as well as by excavation of existing soil.
Ever since the Covid-19 hit global markets, economic conditions of the countries are being impacted. With the market plunge and number of fatalities, world health organization (WHO) announced it as epidemic and it brought the world to its knees. Almost all countries-imposed restrictions on social gatherings and lockdown. This resulted in disruptions in supply chains and this changes a lot of things across the globe.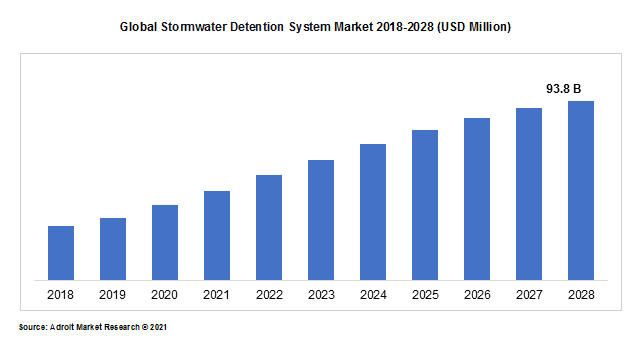 The key players of the Global Stormwater Detention System Market are Contech Engineered Solutions LLC, NDS Incorporation, Oldcastle Infrastructure, Park USA, Pipeline International Group, Triton Stormwater Solutions, Beijing Tidelion, GRAF, Cirtex Industries Ltd, REHAU, Baozhen, Armtec, Advanced Drainage Systems Inc, Jensen Precast etc.
Major developments In the Stormwater Detention System Market: A Snapshot
It is due to the Rapidly growing investments and technological advancement in favour of water infrastructure and management systems and shifting focus of government toward the adoption of evolved water detention systems as compared to traditional one, is expected to boost up the global stormwater detention market in the coming years. Increasing number of intense floods and storms twicer of growing urbanization is anticipated to rise the demand of detention systems.
Growing instances of calamities such as heavy rainfall, heavy storms, and snowfall are fostering reliance on stormwater detention to effectively and efficiently water management. There are numerous ways of treating systems available in the market but each system has its own advantages and disadvantages and therefore it is essential to utilize the detention and management system as per the ingredients of the filthy water as the pollutant are present in large quantities.
Apart from this, the government standards and guidelines are likely to include stormwater detention systems in building guidelines and urban planning, specifically in developed and developing economies. And this is most likely to hike the adoption of stormwater detention services across various industries.
Stormwater Detention System Market Scope
| | |
| --- | --- |
| Metrics | Details |
| Base Year | 2020 |
| Historic Data | 2018-2019 |
| Forecast Period | 2021-2028 |
| Study Period | 2018-2028 |
| Forecast Unit | Value (USD) |
| Revenue forecast in 2028 | US$ 709.4 million |
| Growth Rate | CAGR of 4% during 2021-2028 |
| Segment Covered | by product type, by Application, Regions |
| Regions Covered | North America, Europe, Asia Pacific, Middle East and Africa, South America |
| Key Players Profiled | Pipelife International,, ACO Group,, Contech Engineered Solutions LLC,, Advanced Drainage Systems, Inc,, Armtec,, NDS Inc,, Oldcastle Infrastructure,, StormTank,, ParkUSA,, Triton Stormwater Solutions,, GRAF,, REHAU |
Key Segments of the Global Stormwater Detention System Market
By Product
• Modular Tank System
• Chamber System
By Application
• Municipal
• Commercial
• Others
By Geography
• North America 2021-2028 (USD Million)
o U.S.
o Canada
o Mexico
• Europe 2021-2028 (USD Million)
o Germany
o UK
o France
o Rest of Europe
• Asia Pacific 2021-2028 (USD Million)
o China
o Japan
o India
o Rest of Asia Pacific
• Rest of the World 2021-2028 (USD Million)
o Latin America
o Middle East & Africa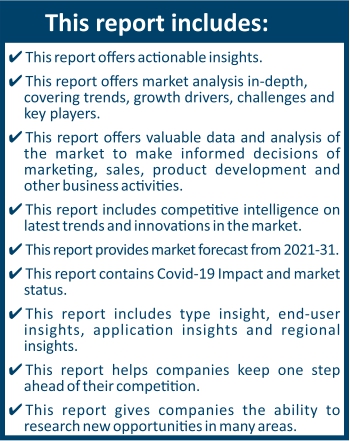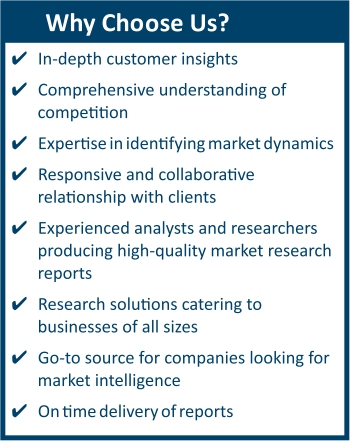 Frequently Asked Questions (FAQ) :
The stormwater detention system market growth will increase by USD 102 billion during 2021-2028.
The stormwater detention system market is expected to grow at a CAGR of 8% during 2021-2028.
North America region is expected to hold the largest market share in forecast period 2021 to 2028.
The stormwater detention system market is studied from 2018- 2028.
Contech Engineered Solutions LLC, NDS Incorporation, Oldcastle Infrastructure, Park USA, Pipeline International Group, Triton Stormwater Solutions, Beijing Tidelion, GRAF, Cirtex Industries Ltd, REHAU, Baozhen, Armtec, Advanced Drainage Systems Inc are a few of the key vendors in the stormwater detention system market.