Thriving beauty industry, younger generation increasingly spending on beauty products, cosmetic enhancements that taken place in recent years, emergence of professional facial treatment is driving the global skin care services market
It's being expected that by 2032, the Skincare Service market cap will hit US$ 230.21 Billion at a CAGR growth of about 8.1%.
Covid-19 Impact and Market Status
Due to Covid-19 and the imposed lockdown for months, people started preferring to spend time at their homes in their comfort zone. The retail and cosmetic stores have suffered losses due to raw material shortage and their distribution channels suffered losses and were severely impacted.
However, online sales increased the revenue of the big brand companies. The sanitizer companies like Lifebuoy, Dettol, Unilever, and Palmist saw a sudden boost in manufacturing and production due to the need for staying safe during the Covid-19 period. Customers tried new products during this time which also helped the companies experiment with them.
Cosmetics Stores Offer A Personalized Touch To The Customers
With the convenience of shopping online, the retail and cosmetic stores offer the personalized touch of the products, so the customers can get an idea of how the product looks and feels and check the details physically. Some offers and newly launched products are available only in the stores and later on the online shopping apps. They offer customized kits at discounted prices. Sites like Amazon, and Myntra offer discounts and have easy return policies at the customer's convenience.
Increasing Awareness Of Skincare Products For Men And Women Has Changed The Skincare Service Market Size
Women have more knowledge about skincare services and products which has boosted the revenue for these companies all these years. Women between 18-24 have said to be the most targeted segment for smooth skin. However, the rising awareness for grooming, skincare routines, and the need to look presentable has led to the rise in demand for skincare products for men. The male segment also has creams, facewash, and lotions for their grooming, which has become an essential part of their life. This had led to the male segment holding a large market size of the global skincare services market.
APAC Held the Largest Market Share
It is highly competitive due to emerging local and international market players. The Asia Pacific market has a significantly major share of the skincare service market due to its rising standard of living, growing population, and an increase in the brands with their various technologies. Countries like China, India, and Japan have a larger share of the market as people spend a lot on beauty products, creams, and lotions.
The Japan Cosmetics Association had the highest market share, and also the highest number of shipments, and, a 50.1% market share for creams and lotions. The turnover for hygiene, and personal care products have increased by 0.9%. Followed by the Asian Pacific market, the European market has the highest global market share as their male and female segment category strives to look good and have good skin. The European market has many key market players and the spending power of the Europeans is huge. The European economy is one of the important economies affected by this economy.
Over the past few years there has been tremendous change in environmental conditions, weather, temperature, and increase in pollution. Given the Skin is the largest organ and cettainly the most visible one, it is getting affected by these aspects. Hence, has aroused the need of focusing on skin health and improving the skin care routine. This has improved the reliance on skin care services furthering the development of global skin care services market.
Skin care services include skin-care products like lotions, creams, powders, sprays, etc. These products are used by women as well as men and these skin-care creams are used for moisturizing, sunscreens, acne removal, and pimple removal. In recent years, skincare service companies use herbal and natural organic ingredients in their products to eliminate the adverse effects of the chemicals on the skin.
The global skincare services market size is estimated to be valued at 187.9 Billion by 2029, during the forecast period has an estimated growth at a CAGR 4.3% during the forecasted period.
A few of the major factors driving the demand for skin care products are the increasing demand for grooming services. Marketing campaigns and ads are launching products that act claim to be effective on wrinkles, cracked heels, acne, pimples, dark spots, rough skin, etc. Hence the skin care products are in demand, especially from the younger population.
However, excessive use of cosmetics and creams affecting the skin and side effects noticed post use of cosmetic products is hampering the market value of certain products. Also, people often blindly trust big brand skin care companies and their advertisements and tend to ignore the other details and develop allergic reactions. This is reducing the skin care services demand hampering the global skin care services market.
With the increasing development of new technology, innovations, and investments in products, manufacturers are encouraged to launch a wide range of products. These technological developments have boosted the demand for organic, customised products based on specific skin type. Owing to the rising disposable income, changing lifestyles, and increasing demand for grooming service is anticipated to be a growth opportunity to the global skin care services market.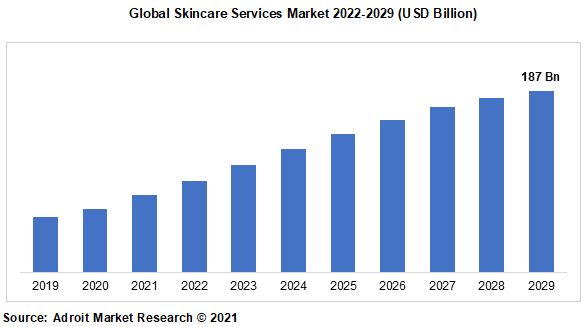 The global skincare market has many local and international key market players. Some prominent companies are L'Oreal, Unilever, Procter & Gamble, Johnson & Johnson, Avon Products, Beiersdorf Ag, and Natura & Co. These companies are dominant across all the prominent regions across the world. To foster market competitiveness these companies are manufacturing sustainable, chemical-free, and eco-friendly products to sustain themselves in the market.
Recent Developments/Innovations in Global Skin Care Services Market: A Snapshot
The new generation loves natural and chemical-free skincare products which are also cruelty-free. People pay extra money to get products with ingredients of their choice that can be water-efficient or plant-based.
A lot of celebrities have launched their skincare products and their products tend to sell out fast due to the popularity of those celebrities. People tend to buy products promoted by their favorite celebrities.
Skincare Service Market Scope
| | |
| --- | --- |
| Metrics | Details |
| Base Year | 2020 |
| Historic Data | 2018-2019 |
| Forecast Period | 2021-2028 |
| Study Period | 2018-2028 |
| Forecast Unit | Value (USD) |
| Revenue forecast in 2028 | USD 187.9 Billion. |
| Growth Rate | CAGR of 4.3% during 2021-2028 |
| Segment Covered | Product, Packaging, End-user Application, Gender, Distribution, Regions |
| Regions Covered | North America, Europe, Asia Pacific, South America, Middle East and South Africa |
| Key Players Profiled | L'Oreal, Unilever, Procter & Gamble, Johnson & Johnson, Avon Products, Beiersdorf Ag, and Natura & Co |
Key Segment Global Skincare Service Market
Product Overview, 2022-2029 (USD Billion)
Face creams & moisturizers
Powders
Lotions & shaving cream
Sprays
Sunscreens
Cleansers & face wash
Others
Packaging Overview, 2022-2029 (USD Billion)
End-user Application Overview, 2022-2029 (USD Billion)
Dermatology clinics
Salons
Medical Institutions
Retail Stores
Cosmetics stores
Gender Overview, 2022-2029 (USD Billion)
Distribution Channel, 2022-2029 (USD Billion)
Supermarkets/Hypermarkets
Cosmetics stores
Pharmacy & drugstores
Convenience stores
Regional Overview, 2022-2029 (USD Billion)
North America
Europe
Germany
France
UK
Rest of Europe
Asia Pacific
China
India
Japan
Rest of Asia Pacific
South America
Mexico
Brazil
Rest of South America
Middle East and South Africa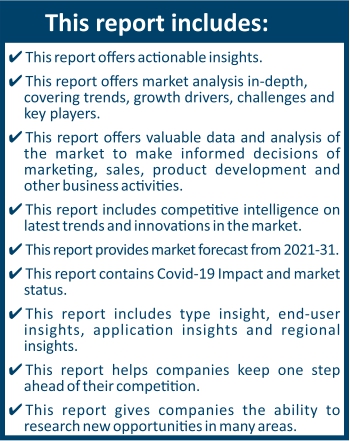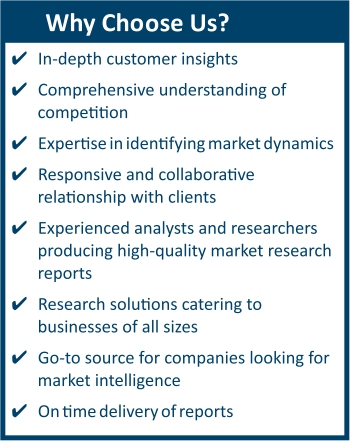 Frequently Asked Questions (FAQ) :
The market value of skincare service market in 2029 was USD 187.9 Billion.
The skincare service market is growing at a CAGR of 4.3% over the forecast period.
The application of the skincare service market cosmetics stores, pharmacy & drugstores, dermatology clinics, salons and other.
Asia-Pacific dominated the market for skincare service market and accounted for the largest revenue share.
The top companies that hold the market share in skincare service market are L'Oreal, Unilever, Procter & Gamble, Johnson & Johnson, Avon Products, Beiersdorf Ag, and Natura & Co and among others.