Peer pressure and societal standards are the main drivers of male grooming. Men may feel the need to look good and groomed in order to fit in and feel accepted. Taking care of your appearance can boost a man's self-confidence and make him feel more attractive. He can invest more time and energy in his appearance if he feels better about himself. A man's work life frequently revolves around his ability to seem professional and put together. You may project a more competent and professional image at work by keeping up your look. Grooming can help keep men's skin and hair healthy, as ingrown hairs and unkempt nails can lead to skin irritation and other health problems.
Grooming needs for men can include everything from good hygiene habits like showering and using deodorant to more specific tasks like shaving, trimming beards, and styling hair. Additionally, men may want to use products such as face wash, moisturizer, and exfoliating scrubs to maintain healthy skin. Other men's grooming needs can include manicures, pedicures, and even hair coloring or treatments.
Some people may give men who groom themselves unwanted looks or criticism because they believe men shouldn't groom themselves. Grooming can be quite a time consuming, especially for those who want to do more than just a basic trim. Editing can be expensive, especially if you're looking for high-end products or services. Some products used for men's grooming can damage the skin or hair if not used properly.
The global male grooming market size is expected to reach USD 33.3 billion by 2031, registering a CAGR of 6.3% from 2021 to 2031.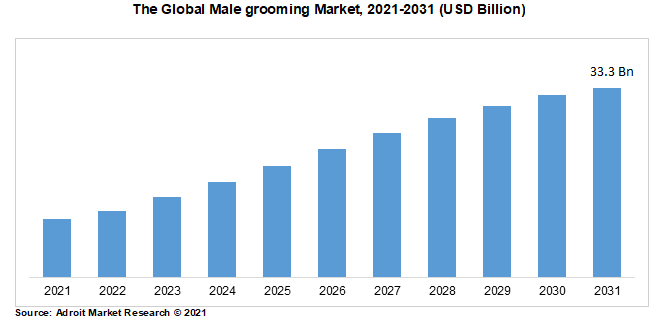 Masculine grooming is the practice of men taking care of their physical appearance, for example by shaving, cutting their hair, or using facial care products. It is also used to refer to how men use cosmetic products such as creams and lotions to improve their skin or hair.
Men's grooming may be time- and money-consuming, particularly when it comes to routine maintenance like haircuts, manicures, and pedicures. There are many fewer options for men's grooming products than there are for women. In certain cultures, taking care of a man is viewed as inappropriate for men and excessively feminine. Men frequently don't know the best grooming tools and methods, which might produce subpar results.
Segment analysis
Skincare Remains the Most Lucrative Segment
Skincare is most important for a variety of reasons. Not only does proper skincare promote healthy skin, but it can also help prevent skin diseases, such as acne and wrinkles. Additionally, male grooming can help to make men look better, which can boost their confidence and self-esteem. Finally, it is important for men to take care of their skin because it is an important part of their overall health and well-being.
Offline remains the Most lucrative application
Offline male grooming is important for a variety of reasons. It allows men to get the help and advice they need to look and feel their best. By visiting a barber shop, men can get professional advice on how to style their hair, shave correctly, and maintain a healthy complexion. Additionally, barbers are trained to spot any potential health issues, such as skin cancer, so they can be addressed in a timely manner.
Unites states is Expected to Render Ample Investment Avenues
The best region for male grooming is the United States. There are numerous barber shops, salons, and spas that specialize in male grooming and offer a range of services from haircuts and styling to facials and skin care. There are also a variety of products available for male grooming, from beard oils and balms to specialized shaving kits and styling tools.
The men's grooming industry has been significantly impacted by the COVID-19 outbreak.
There has been a move away from traditional wet shaving and barber services as more people choose to work from home. Sales of men's grooming goods like razors, beard trimmers, and styling tools therefore decreased. In the meanwhile, the pandemic has given some businesses a chance to expand. More consumers are looking for easy ways to purchase their hair care products, which has resulted in a surge in subscription sales for businesses like Harry's, Dollar Shave Club, and Gillette. Men are looking for new goods and methods to groom themselves at home, which has resulted in a surge in sales for online stores.
This growth is driven by the growing male grooming trend, increased consumer awareness, and the availability of more affordable and effective products. Additionally, the growth of the e-commerce industry is giving consumers greater access to male grooming products, making them more accessible and affordable. The global market for men's grooming products is highly competitive, with major players such as Unilever, Procter & Gamble, and L'Oreal dominating the market. These companies have invested heavily in research and development to produce high-quality products, which gives them a competitive edge.
There are some key players such as Gillette, Braun, Philips Norelco, Wahl, Remington, Every Man Jack, The Art of Shaving, Brickell Men's Products
Because they offer a rapid, smooth shave with no skin discomfort, electric shavers are growing in popularity among men who enjoy grooming themselves. If you want to maintain a well-groomed beard, you must own a beard trimmer. Many clippers include movable settings so you may achieve the precise length and style you desire. For anyone who wishes to maintain their hair under control, hair clippers are a necessary tool. Hair clippers come in a variety of sizes and shapes and offer a quick and effective technique to trim and style hair. sparingly when clipping the hair on your nose. They're also pretty simple.
Male grooming market Scope
| | |
| --- | --- |
| Metrics | Details |
| Base Year | 2022 |
| Historic Data | 2021-2022 |
| Forecast Period | 2022-2031 |
| Study Period | 2021-2031 |
| Forecast Unit | Value (USD) |
| Revenue forecast in 2031 | USD 33.3 billion |
| Growth Rate | CAGR of 6.3 % during 2022-2031 |
| Segment Covered | by Type, By Application, Regions |
| Regions Covered | North America, Europe, Asia Pacific, South America, Middle East and Africa |
| Key Players Profiled | Gillette, Braun, Philips Norelco, Wahl, Remington, Every Man Jack, The Art of Shaving, Brickell Men's Products |
Key Segments of the Global Male grooming Market
By Type Overview, 2021-2031 (USD Billion)
Skin care

Hair care

Shave Care

Perfume & Fragrances
By Application Overview, 2021-2031 (USD Billion)
Online Sales

Offline Sales
By Regional Overview, 2021-2031 (USD Billion)
North America
Europe
Germany

France

UK

Rest of Europe
Asia Pacific
China

India

Japan

Rest of Asia Pacific
South America
Mexico

Brazil

Rest of South America
Middle East and Africa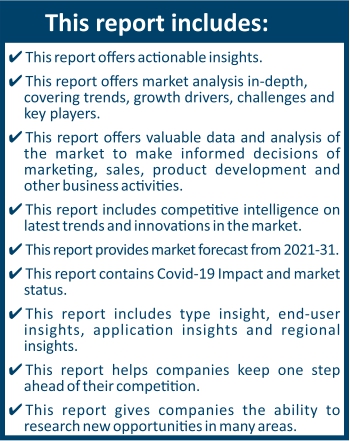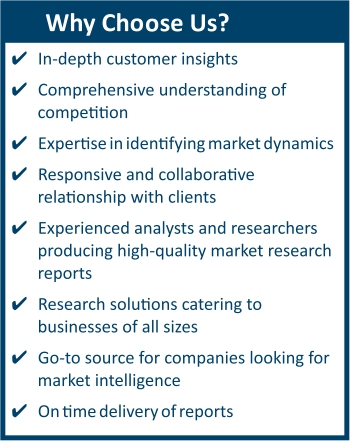 Frequently Asked Questions (FAQ) :
The global Male grooming market size projected to reach USD 33.3 billion by 2031.
The Male grooming market is growing at a CAGR of 6.3 % during the projection period
The key market players listed in the Male grooming report are Gillette, Braun, Philips Norelco, Wahl, Remington, Every Man Jack, The Art of Shaving, Brickell Men's Products