Lack of food control systems, infrastructure, technology, and resources hinders the growth of the food pathogen testing industry in underdeveloped nations.
The global Pathogen Testing market is projected to reach USD 17.04 billion by 2030, growing at a CAGR of 7.9%
Covid 19 Impact & Market Status
The COVID-19 epidemic has a detrimental effect on economies and enterprises in a number of countries due to lockdowns, travel restrictions, and business closures. Manufacturing facilities for food and beverages are one of the large industries dealing with severe disruptions, such as supply chain constraints and site closures. Manufacturing processes, delivery schedules, and the sales of several commodities are all significantly impacted by the disruption of global supply chains brought on by the closure of numerous facilities and companies in various countries. Several firms have already warned of probable delays in product deliveries and a drop in future sales. Furthermore, worldwide travel prohibitions implemented by European, Asian, and North American governments are impeding economic collaboration and partnerships.
Demographic Overview
By 2029, the North American market will be valued more than USD 2 billion. Consumer awareness of fodder safety is growing, as are recent disease outbreaks and the expanding use of preservatives, which are all driving industry expansion in this region. Regional industrial development will be fueled by rising medical costs and greater usage of genetically modified organisms in the food and beverage industry. Government laws governing product safety have accelerated the industry's expansion. CFIA, for example, establishes safety guidelines for remedial actions such as providing public alerts, sampling, and recalling items that pose a health risk.
Up to 2029, Asia Pacific will have growth of above 8%. Government rules and a rise in manufacturing firms' numbers will fuel the expansion of the regional economy.
Japan has been in the forefront of registering patents for contamination detection systems. By 2029, the European market will be valued more than USD 1.7 billion because to an increase in meal contaminant sickness. Increasing government measures to combat pathogen-related outbreaks will help the region's economy flourish.
Technology Insights
The food pathogen testing industry is divided into two categories based on technology: conventional technology and quick technology. In 2021, the quick technology sector held the biggest market share. Traditional technology's rise is aided by the segment's simple processes and inexpensive starting cost. It offers a number of benefits, including lower costs and more accuracy, which are going to propel this market forward. Despite the fact that traditional equipment is quite exact, pathogen identification takes a long time. It can take days or weeks in some cases. Furthermore, during the last 30 years, food microbiology laboratories have evolved dramatically. The emphasis in the early 1980s was on quality control testing done in-house by manufacturers.
Food pathogen testing is the practice of examining for the presence of potentially harmful germs and bacteria in food. The primary and single obligation of a responsible food maker and concerned food monitoring agencies is to make only those foods available to consumers that are disease-free.
Any foodborne disease-related illness or death can have severe effects on the consumer, the affected product or brand, as well as the processor's long-term financial viability. Due to rising consumer demand and awareness for food pathogen testing, the market for food pathogen testing is anticipated to expand at a rapid CAGR during the forecasted period. Pathogen testing is the process of identifying and removing pathogens from food that has been contaminated by incorrect cooking, storage, or animal manure exposure. Pathogen testing include screening pre-process raw materials, monitoring, and accurately and cost-effectively releasing safe end goods.
Increased cases of food poisoning, growing consumer concern about food safety, the use of genetically modified organisms, and strict government regulations for food safety are the main drivers of the global market for food pathogen testing. However, the lack of knowledge and awareness among manufacturers regarding the standards for food safety restrains industry growth. Along with this, throughout the course of the projection period, new developments in nanobiotechnology and pathogen testing techniques, such as immunomagnetic separation and polymerase chain reaction to increase pathogen detection speed and sensitivity, create appealing prospects for market participants.
Up to 2029, the traditional technology category will increase at a rate of over 6.5 percent. During the projected period, this segment's expansion will be supported by low startup costs and straightforward test methods. PCR technology accounts for 14% of the whole market. This category is expected to rise because to increased accuracy, lower costs, and faster test results.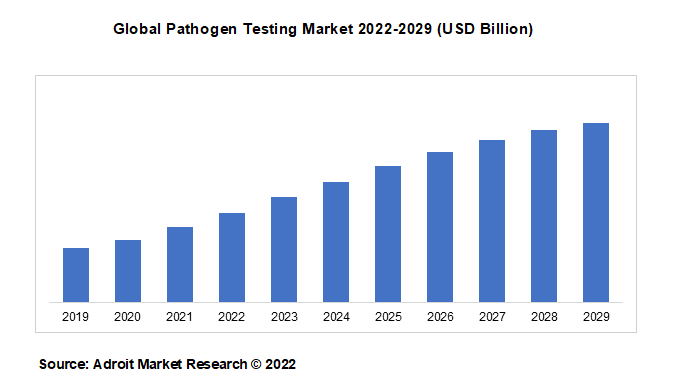 SGS S.A., Eurofins Scientific, Silliker, Inc., Bureau Veritas S.A., Intertek Group PLC, IFP Institut Fr Microbac Laboratories, Inc., Produktqualitt GmbH, ALS Limited, and Genetic Id Na Inc. are some of the major companies in this sector.
Latest Innovation in the pathogen Testing Market: A Snapshot
BioMérieux launched GENE-UP in November 2015. GENE-UP is a revolutionary PCR-based molecular diagnostic technology for detecting bacteria and viruses in food, raw materials, and other environments. This product is excellent for testing food-borne pathogens such as E. coli O157:H7, Salmonella, Listeria, and others. By bringing this product to market, the corporation has expanded its product line while simultaneously increasing income.
Hygiena, a food safety and environmental sanitation testing firm, added Biomedal's Food Safety section to its portfolio in September 2018. Biomedal Food Safety, which was bought from Seville, Spain, offers a variety of allergy test kits. Biomedal's solutions for pathogen testing in food items were added to the company's product line as a result of this purchase.
Pathogen Testing Market Scope
| | |
| --- | --- |
| Metrics | Details |
| Base Year | 2020 |
| Historic Data | 2018-2019 |
| Forecast Period | 2021-2028 |
| Study Period | 2018-2028 |
| Forecast Unit | Value (USD) |
| Segment Covered | Type, Food Type, Regions |
| Regions Covered | North America, Europe, Asia Pacific, Middle East and Africa, South America |
| Key Players Profiled | SGS S.A., Eurofins Scientific, Silliker, Inc., Bureau Veritas S.A., Intertek Group PLC, IFP Institut Fr Microbac Laboratories, Inc., Produktqualitt GmbH, ALS Limited, and Genetic Id Na Inc. |
Key Segments of the Pathogen Testing Market
Type Overview, 2022-2029 (USD Million)
E. coli
Salmonella
Campylobacter
Listeria
Food Type Overview, 2022-2029 (USD Million)
Diary
Processed food
Meat & poultry
Cereals & Grains
Fruits & Vegetables
Regional Overview, 2022-2029 (USD Million)
North America
Europe
Germany
France
UK
Rest of Europe
Asia Pacific
China
India
Japan
Rest of Asia Pacific
Latin America
Mexico
Brazil
Rest of Latin America
Middle East and South Africa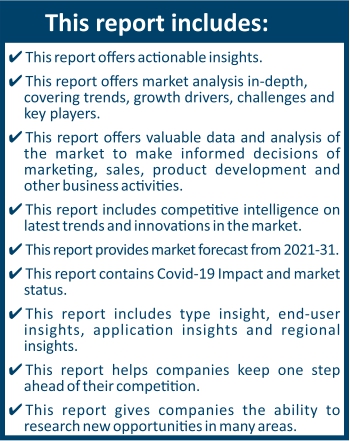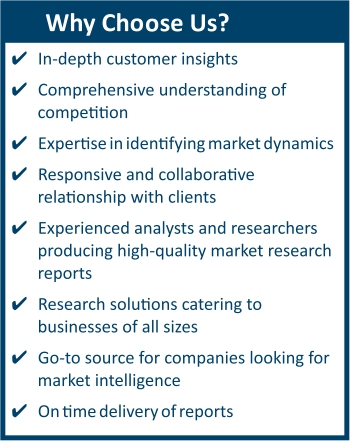 Frequently Asked Questions (FAQ) :
To get latest version of Pathogen Testing market report can be obtained on demand from the website.
The top companies that hold the market share are SGS S.A., Eurofins Scientific, Silliker, Inc., Bureau Veritas S.A., Intertek Group PLC, IFP Institut Fr Microbac Laboratories, Inc., Produktqualitt GmbH, ALS Limited, and Genetic Id Na Inc..
The North American region has a comparatively higher market stake in the Pathogen Testing market