As the population is increasing throughout the world there is a great need for resources created and human speed couldn't cope with such an intense need, therefore, the Smart Manufacturing Market was introduced. Hence, the Smart Manufacturing Market makes the process fast and more accurate i.e., increasing the process of manufacturing drastically.
Driving factors of the Smart Manufacturing Market
There are several driving factors of the Smart Manufacturing Market some of them are :
1. Growing demand for industrial automation: The need to reduce labor costs, increase production efficiency, and improve product quality are some of the driving factors pushing companies towards smart manufacturing. In addition, the rising trend of Industry 4.0 has been a major driver for smart manufacturing.
2. Increasing penetration of IoT-enabled smart products: With the advent of connected devices, manufacturers are increasingly looking towards incorporating IoT-enabled products into their manufacturing processes. This has led to an increased demand for Smart Manufacturing Solutions that can integrate such products into existing production systems.
3. Government initiatives and investments: Governments across the world have taken several initiatives to promote smart manufacturing practices to improve the overall competitiveness of domestic industries and reduce energy consumption. Such efforts have provided considerable impetus to the adoption of Smart Manufacturing technologies worldwide.
4. Increasing focus on predictive maintenance: Predictive maintenance allows manufacturers to anticipate when maintenance is required and take preventive measures before any failure occurs. This not only improves efficiency but also cuts down on unnecessary downtime and repair costs associated with unexpected breakdowns, thereby driving the demand for smart manufacturing solutions globally.
Advantages of the Smart Manufacturing Market
There are various advantages of the Smart Manufacturing Market some of them are as follows:
1. Increased Productivity: Smart manufacturing technology has enabled manufacturers to increase their productivity and reduce operational costs by automating processes, eliminating waste, and improving quality control. This can lead to increased profits for businesses and more competitive pricing for customers.
2. Improved Efficiency: Smart manufacturing technology helps to streamline production processes, allowing businesses to reduce labor costs while still producing quality products on time. It also helps to minimize downtime as well as reduce energy consumption and emissions.
3. Lower Cost of Production: By improving efficiency, smart manufacturing systems can help businesses save on production costs and improve their bottom line. This could result in lower prices for consumers which could potentially lead to more sales for the company.
4. Enhanced Safety: Smart manufacturing technology can help increase safety in the workplace by monitoring the movements of workers, alerting them of potential hazards, and providing data on areas that require improvement or modifications for better ergonomics or safety procedures.
Market size and value of the Smart Manufacturing Market from 2021 to 2031
The global Smart Manufacturing Market is predicted to grow at a CAGR of 17.3% from 2021 to 2031 and is estimated to reach USD 575.4 billion by 2031.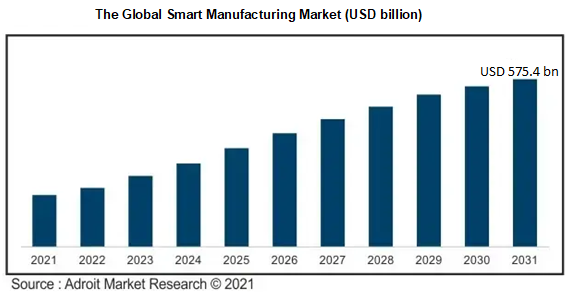 The increasing demand for automation in the manufacturing industry is expected to propel the growth of the smart manufacturing market. Furthermore, the growing need for reducing product cost, increasing operational efficiency, and enhancing product quality are driving market growth. Additionally, growing demand for real-time data analytics in production processes and rising investments from governments worldwide are aiding the growth of the market.
Challenges faced by the Smart Manufacturing Market/ Restraining factors of the Smart Manufacturing Market
Some restraining factors of the Smart Manufacturing Market are :
1. High Cost of Investment: The high cost of investing in the equipment and technology required for smart manufacturing is a major challenge. Companies have to incur a large upfront cost to get started with the process, which can be prohibitively expensive for some businesses.
2. Lack of Skilled Professionals: Another challenge faced by the smart manufacturing market is the lack of skilled professionals who are familiar with the technology and its applications. This means that companies need to invest in training their current employees or look for external professionals who can help them implement the technology.
3. Security Concerns: As with any technology-based system, there are potential security risks associated with smart manufacturing systems. Companies need to make sure that their systems are secure and that data is protected from malicious actors and breaches.
4. Regulatory Issues: The implementation of smart manufacturing technologies could also be hampered by regulatory issues, as governments around the world may not yet have regulations in place regarding these technologies. This could mean that companies may face delays in rolling out their new systems due to a lack of clarity on how they should be implemented legally or safely.
Key Market Players of the Smart Manufacturing Market
Some key players/manufacturers/vendors of the market are ABB (Switzerland), Siemens (Germany), Honeywell International Inc. (U.S.), Rockwell Automation, Inc. (U.S.), Schneider Electric SE (France), Mitsubishi Electric Corporation (Japan), Yokogawa Electric Corporation (Japan), General Electric Company (U.S.), Robert Bosch GmbH (Germany), Fanuc Corporation (Japan).
Segment Analysis
Based on Type the Smart Manufacturing Market is divided into Robotics, 3D Printing and Additive Manufacturing, Machine Vision Systems, Industrial Internet of Things (IIoT), Automation & Control Systems, Augmented Reality (AR) & Virtual Reality (VR), Advanced Human Machine Interface (HMI).
Robotics
The robotics segment is expected to dominate the smart manufacturing market during the forecast period due to its ability to automate complex and hazardous tasks and the increasing demand for automation in industrial processes. Moreover, the development of artificial intelligence technology and the introduction of collaborative robots are significantly driving the growth of this segment.
3D Printing and Additive Manufacturing
The 3D printing and additive manufacturing segment is projected to be the fastest-growing type in the market as it provides significant cost savings in production processes. Furthermore, emerging technologies such as metal 3D printing have enabled manufacturers to produce customized parts for medical, automotive, aerospace, consumer products, and other industries. This has increased its adoption among end-users.
Based on application the Smart Manufacturing Market is divided into
Automotive, Aerospace & Defense, Energy & Power, Manufacturing, and Others.
Automotive
The automotive segment is expected to dominate the market during the forecast period due to its increasing demand from the automotive industry. The application of smart manufacturing technologies in the automotive sector helps in reducing lead times, improving quality control and process optimization, as well as enabling predictive maintenance and real-time shop floor management.
Aerospace & Defense
The aerospace & defense segment is projected to be the fastest-growing type in the market due to its increasing use of smart manufacturing technologies for rapid prototyping and precision manufacturing of components used in aircraft and other defense equipment. The growing demand for aircraft production has increased the adoption of smart manufacturing technologies among manufacturers in this industry.
Regional Analysis of the Smart Manufacturing Market
North America is the largest market for smart manufacturing which is estimated to account for around one-third of the overall market share mainly due to a large number of early adopters and the presence of well-established players in the region. Furthermore, Asia Pacific is expected to grow at the highest CAGR during the forecast period due to increasing investments by companies in this region to acquire advanced technologies as well as increasing industrial automation activities across countries like China and India.
COVID-19 impact and market status of the Smart Manufacturing Market
COVID-19 had a great impact on the Smart Manufacturing Market. The global pandemic has caused a decrease in manufacturing activities due to the closure of production and supply chains. This has led to reduced demand for smart manufacturing solutions. Additionally, organizations have been forced to shift their focus from innovation and automation projects toward surviving the crisis.
However, some of the major players in the Smart Manufacturing Market are gradually recovering from the impact of COVID-19. The market is witnessing a surge in demand for remote maintenance, monitoring, and control services as organizations look to reduce operational costs. Further, governments are providing incentives for adopting advanced technologies such as artificial intelligence (AI), robotics, Internet of Things (IoT), and automation across various industries including automotive and medical device manufacturing
The market for Smart Manufacturing is currently experiencing steady growth as manufacturers take advantage of digitalization initiatives to increase efficiency and reduce costs. Major players in the market are investing heavily in research & development activities to develop cost-effective solutions that meet customer demands. The growing adoption of industrial IoT and cloud-based platforms are driving the growth of this market. Furthermore, increasing investments from venture capital firms are enabling startups to enter this segment with innovative products that simplify operations while quickly responding to changes in customer requirements
The recent development in the Smart Manufacturing Market from 2019 to 2022
In 2019 January, Siemens AG launched MindSphere OS 3.0, an open and cloud-based operating system for smart manufacturing. In April 2019, ABB launched a digital solution with the help of software and services to help customers optimize their operations across their entire value chain. In May 2019, Yokogawa Electric Corporation announced the launch of its new OpreX Asset Performance Management (APM) platform. This platform helps in improving asset performance and reducing operational risk by combining advanced analytics with machine learning. In 2020 January, Rockwell Automation introduced its FactoryTalk InnovationSuite, which is a comprehensive portfolio of software products designed to drive digital transformation in the manufacturing industry. In February 2020, Honeywell Process Solutions announced the launch of Connected Plant Lifecycle Solutions (CPLS), which offers predictive maintenance solutions for industrial customers.
Smart Manufacturing Market Scope
| | |
| --- | --- |
| Metrics | Details |
| Base Year | 2022 |
| Historic Data | 2020-2021 |
| Forecast Period | 2022-2031 |
| Study Period | 2021-2031 |
| Forecast Unit | Value (USD) |
| Revenue forecast in 2031 | USD 575.4 billion |
| Growth Rate | CAGR of 17.3 % during 2021-2031 |
| Segment Covered | Type, Application, Regions |
| Regions Covered | North America, Europe, Asia Pacific, South America, Middle East and Africa |
| Key Players Profiled | ABB (Switzerland), Siemens (Germany), Honeywell International Inc. (U.S.), Rockwell Automation, Inc. (U.S.), Schneider Electric SE (France), Mitsubishi Electric Corporation (Japan), Yokogawa Electric Corporation (Japan), General Electric Company (U.S.), Robert Bosch GmbH (Germany), Fanuc Corporation (Japan). |
Key Segments of the Smart Manufacturing Market
Type Overview, 2021-2031 (USD Billion)
• Manufacturing IT
• Automation Control System
• Instrumentation & Field Devices
Application Overview, 2021-2031 (USD Billion)
• Automotive
• Aerospace & Defense
• Chemicals & Materials
• Healthcare
• Industrial Equipment
• Electronics
• Oil & Gas
• Others
Regional Overview, 2021-2031 (USD Billion)
North America
• U.S
• Canada
Europe
• Germany
• France
• UK
• Rest of Europe
Asia Pacific
• China
• India
• Japan
• Rest of Asia Pacific
South America
• Mexico
• Brazil
• Rest of South America
• Middle East and South Africa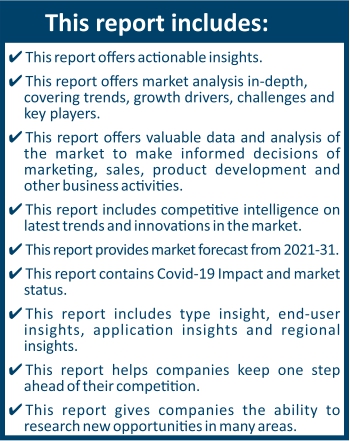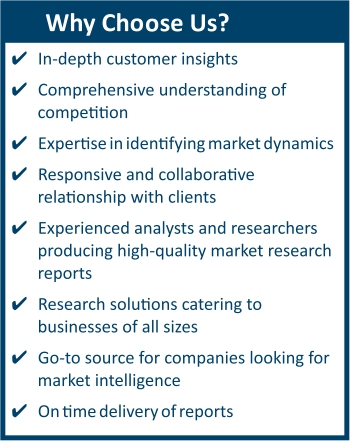 Frequently Asked Questions (FAQ) :
Smart Manufacturing Market is projected to reach USD 575.4 billion by 2031, growing at a CAGR of 17.3