The global North America Vapor Recovery Services market is projected to reach $1,177.8 million by 2030, growing at a CAGR of 5%
Further, advances in end-use applications such as pharmaceuticals, petrochemicals as well as other chemical industries are taking up exponential initiatives in bracing vapor recovery services in North America, besides substantial adoption prevalent in oil and gas industries. These factors are helping favorable growth curves. As a result, several important players with headquarters outside the United States are now entering the nation thereby aiding favorable expansion. The 2011 EPA rule mandated greater VOC emission recovery, opening up new market opportunities for VRU producers, thereby pushing growth in North America vapor recovery services market in the forecast years. However, initial cost of production and installation in downstream sectors due to unexpected volatility in gas prices as well as poor working knowledge of handling the vapor recovery units are some of the significant challenges identified with the North America vapor recovery services space.
Vapor recovery refers to the recovery of petroleum and gasoline vapors from storage tanks that prevent vapors from escaping into the environment. The device controls, stores, withdraws, and refines vapor from gas storage tanks thus limiting environmental degradation owing to VOCs. Storage tank vapors are both environmentally and economically advantageous. Because of its ecologically friendly and high safety capabilities for its users, vapor recovery is in great demand. The adoption of a vapor recovery device would reduce the potentially dangerous methane emissions generated by crude oil storage tanks.
Because the US is a key player in the vapor recovery services sector, key companies in the vapor recovery services market intend to increase their presence in the United States. On the other hand, the vapor recovery services market is anticipated to grow as a result of some nations endorsing the usage of these units in order to reduce environmental pollution. Government subsidies in some nations have resulted in high demand for these services. Advanced and developing technologies have resulted in lower production costs.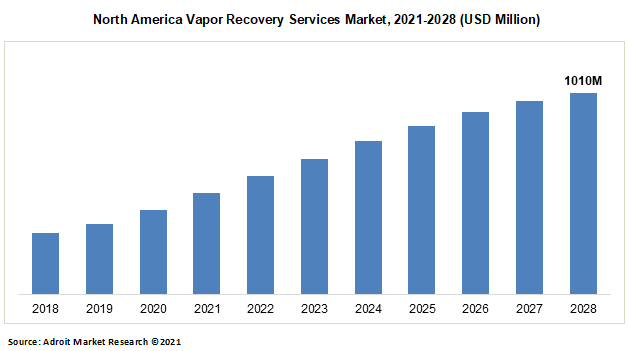 The report provides a thorough picture of the current market environment, including historical and predicted market size in terms of value and volume, macroeconomic variables, technological progress, and market regulating factors. Some of the leading players in the market are Flogistix, Zeeco, HY-BON/EDI, Aereon, SYMEX Technologies, and John Zink Company among others. The North America vapor recovery services market comprises of several industry veterans, local as well as global players. Also, the already dominant industry behemoths are emerging with new and advanced business strategies and tactical solutions to sustain steep competition in the competitive ecosystem.
North America Vapor Recovery Services Market Scope
| | |
| --- | --- |
| Metrics | Details |
| Base Year | 2022 |
| Historic Data | 2020-2021 |
| Forecast Period | 2022-2030 |
| Study Period | 2020-2030 |
| Forecast Unit | Value (USD) |
| Revenue forecast in 2030 | $1,177.8 million |
| Growth Rate | CAGR of 5% during 2021-2030 |
| Segment Covered | Based on Process, Based on Application, Regions |
| Regions Covered | North America, Europe, Asia Pacific, South America, Middle East and Africa |
| Key Players Profiled | Gardner Denver Inc.,PSG Dover,Forum Energy Technologies Inc.,Cool Sorption A/S,Cimarron Energy Inc.,Koch Industries Inc.,Zeeco Inc.,BORSIG GmbH,Flogistix LP,SCS Technologies |
Key Segments of the North America Vapor Recovery Services Market
Type Overview, 2021-2028 (USD Million)
Conventional Vapor Recovery Unit
Ejector Vapor Recovery Unit
Process Type Overview, 2021-2028 (USD Million)
Adsorption
Absorption
Condensation
Membrane separation
Application Overview, 2021-2028 (USD Million)
Upstream and Downstream Oil & Gas Industries
Petroleum Distribution Terminals
Chemical and Petrochemical Plants
Crude Oil Tanks
Others
Regional Overview, 2021-2028 (USD Million)
Reasons for the study
• To define, characterize, and predict the market for vapor recovery units based on application, end-use industry, and geography.
• To identify and assess the market drivers, constraints, challenges, and opportunities impacting the growth of the North American vapor recovery services market.
What does the report include?
It outlines this industry's attractive investment proposal matrix and elucidates possible revenue possibilities across several categories.
This research also offers critical insights into market drivers, geographical outlook, opportunities, constraints, new product launches or approvals, and competitive strategies employed by major companies.
It covers top companies in the vapor recovery services market using the important innovations, business overview, financial performance, geographical presence, product portfolio, distribution methods, and strategies.
Who should buy this report?
North America vapor recovery services market players and stakeholders are the intended audiences for this research study. Everyone in the industry will profit from this research.
Organizations interested in investing in North America vapor recovery services market trends include government organizations, regulatory agencies, policymakers, and other organizations.
Specialists in the field of the target market who wish to provide current and future market knowledge on the international market.
Those who use market knowledge to make future decisions: analysts, educators, strategy managers, researchers, and government agencies.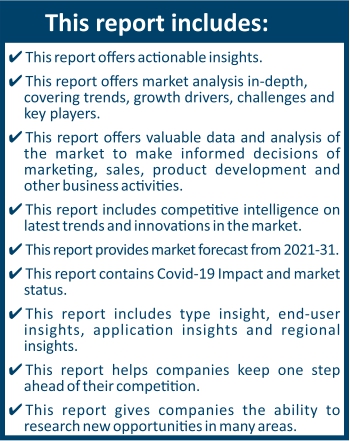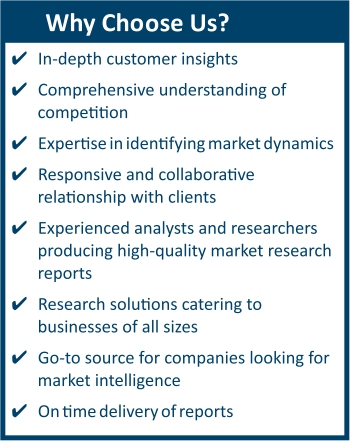 Frequently Asked Questions (FAQ) :
The north america vapor recovery services market is growing at a CAGR of 6% during the forecast period.
The base year for the report is 2020 in north america vapor recovery services market.
The Global north america vapor recovery services Market is Segmented on the basis of Type, Process Type, Regions.
Vapor recovery is the process of recovering the vapors of gasoline or other fuels so that they do not escape into the atmosphere. This is frequently done at petrol stations to prevent potential and unpleasant explosive emissions and odors. Vapor recovery units decrease these losses by collecting light hydrocarbons and other VOC (Volatile Organic Compounds) that normally escape from the gap between the liquid and the fixed ceiling of the storage tanks. Lowering the temperature condensed vapors to liquid form is a common practice; however, this process has disadvantages such as high nitrogen costs and costly maintenance. As a result, major market participants are rapidly turning toward adosporation and absorption methods, which may provide low VOC concentrations and high vapor recovery rates. These systems have a minimal capital cost and are simple to run. Furthermore, as compared to other vapor recovery services, these systems have a comparatively low operational cost. Due to the current global oil crisis, important industries in the North American region have been compelled to focus on increasing their distribution and storage capacities to avoid losses. Storage tanks are critical in meeting on-time consumer demand while also storing stocks for future demands. Companies must build a greater number of vapor recovery units as they shift their attention to keeping a larger stockpile to meet on-time consumer demand.
Repairs and maintenance, training, control software, technical consulting, testing vapor recovery performance, and system upgrades are all part of the vapor recovery services package. Furthermore, vapor recovery devices are air pollution management systems that recover contaminants and return them to their original, reusable condition. Vapor Recovery services, through a variety of sophisticated technologies, assist in simplifying the complicated process of compliance. Hydrocarbons such as methane, hazardous air pollutants, natural gas, and some inert gases are contained in crude oil storage tanks. These gases evaporate and are collected in a tank for storage. Whenever the liquid level in the tank fluctuates, fumes are released into the environment. In these situations, vapor recovery devices collect the hydrocarbons, which are then sold and utilized as a fuel in onsite activities. As a result, considerable cost reductions are realized. Furthermore, VPUs can collect, store, and limit the release of methane, a dangerous greenhouse gas
Type Segment
When it comes to the type segment, conventional vapor recovery services use rotary compressors to collect vapors from atmospheric storage tanks. Electricity powers these compressors. Instead of a rotary compressor that runs on high-pressure motive water, the ejector vapor recovery unit uses a jet ejector.
Process Segment
In terms of the process segment, the adsorption segment is projected to develop considerably throughout the projection period. It is a surface phenomenon procedure that results in the formation of an absorbate layer on the surface of an absorbent for use in a vapor recovery unit. The chemical capture and transformation of energy in a unit by a substance are referred to as absorption. Condensation is the process of cooling or refrigerating the vapors in the vapor recovery unit.
Application Segment
Because of factors such as growing oil and gas consumption, higher refining throughput, and quickly developing environmental laws, the oil and gas industry is anticipated to dominate the vapor recovery units market during the forecast period.
Geographically, the North American vapor recovery services market is expanding as a consequence of growing industrialization and finding new shale oil and gas resources. The United States market will most likely lead the North American vapor recovery services market throughout the evaluation period. The country is expected to have a market share of more than 70% of the North American vapor recovery services industry. Countries in Europe, such as the United Kingdom, France, and Germany, have begun to use vapor recovery units on a larger scale for industrial applications. Countries in the Middle East, such as Saudi Arabia and Qatar, use vapor recovery systems extensively since they generate a lot of oil and gas. These factors are identified as robust growth propellants.