The demand from commercial shipping businesses, growing public awareness of the need for safety and clear visibility on boats and ships, and an increase in maritime operations globally are some of the reasons driving the marine wiper motor market. Additionally, the modernisation of ships with high-tech features like interactive screens and motion sensors is fostering the expansion of this sector. Further driving up demand for marine wiper motors on the global market are strict environmental rules that are forcing shipbuilding businesses to upgrade older vessels with new technologies.
The marine wiper motor market is required since it is a crucial component of the cleaning system for marine vehicles. The wiper blades are moved back and forth over the windows, windshields, and hatches by wiper motors. It aids in maintaining adequate visibility during inclement weather like fog, rain, snow, etc., assuring safety for the crew and passengers inside vessels. Additionally, removing any dirt that has become trapped on the glass surfaces, also helps to keep those surfaces clean.
An electric motor known as a marine wiper motor is utilised to regulate the motion of the boat's windshield and glass wipers. It aids in enhancing visibility during bad weather and heavy downpours, ensuring the security of passengers and employees on board ships. There are two different types of motors: AC (alternating current) and DC (direct current). Both of these types come in a variety of power levels depending on the application. For greater efficiency and dependability, they typically provide manual or automatic operations as well as various speed controls, such as variable delay sets, adjustable sweep time, etc.
Over the forecast period of 2021–2031, the global marine wiper motor market is anticipated to rise at a CAGR of 4.5%, from a value of USD 896.7 million in 2021 to USD 1,286.4 million in 2031.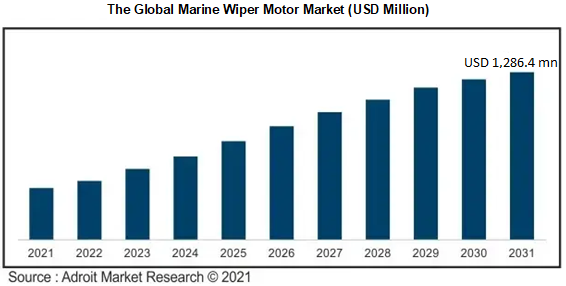 This increase in demand is related to the need for more energy-efficient wiper motors in ships, boats, and other maritime vehicles to improve visibility inclement weather. Over time, maritime boats have undergone a number of technological breakthroughs as the emphasis on safety and performance improvement has grown. Due to its ability to increase productivity and accuracy while lowering human error, automation has been increasingly popular in recent years.
The high cost of research and development is the main obstacle for the global market for marine wiper motors. Energy-efficient wiper motors are more expensive to design and produce than traditional designs, which prevents end users from adopting them. Furthermore, strict limits on noise levels have raised production costs even more, which has slowed industry expansion. The creation of novel, economically viable products and technologies, however, has the potential to accelerate market expansion in the ensuing years.
Robert Bosch GmbH, Johnson Electric, Ametek Inc., Lucas-TVS Limited, and Denso Corporation are a few of the market's major participants. To address the rising demand for marine wiper motors in various regions, businesses are working on expanding their product lines and production capabilities. To decrease fuel usage and CO2 emissions, they are also concentrating on developing energy-efficient wiper motors.
Segment Analysis
The AC Motors Segment emerged as the Most Lucrative Type
Due to their excellent efficiency and durability, AC motors are predicted to experience the most growth in terms of type. Their compatibility with solar power, which enables them to be used on inland boats like fishing and sightseeing boats as well as ocean-going vessels, is another element boosting the expansion of this type.
The Most Prominent Application is the Ocean Freighter Segment
Ocean freighters are anticipated to experience the highest increase in terms of application due to rising demand from commercial shipping companies. In this market, the demand for marine wiper motors is being driven by the increase in long-distance cargo ships. Furthermore, strict environmental rules pertaining to safety and visibility on large ships are also boosting demand for them among shipbuilding firms globally.
The APAC Region to render Ample Financing Opportunities
Geographically, Asia Pacific holds the greatest market share as a result of rising demand from commercial shipping firms centred in China and India. The region is anticipated to experience significant growth between 2021 and 2031 as a result of increased cruise service and public awareness of marine safety. The need for marine wiper motors in this region will also be boosted by the quickly expanding maritime trade operations.
COVID-19 Impact and Market Status
The COVID-19 epidemic has had a substantial impact on the global market for marine wiper motors because it has disrupted the supply chain for essential parts and components utilised in the manufacture of these motors. Additionally, the market's expansion has been hampered by a decline in demand for maritime transportation as a result of governmental restrictions and travel bans. The marine wiper motor market, however, is anticipated to pick up steam over the projected period as major economies and trading activity resume.
Recent Developments in the Remote Automotive Exhaust Sensor Market
• 2019 saw the acquisition of WABCO Holdings Inc. by ZF Friedrichshafen AG, a major producer of automotive components. WABCO Holdings Inc. develops and manufactures hydraulic braking systems, stability control systems, and other vehicle safety technologies like wiper motors. The company was able to further diversify its portfolio into maritime technologies thanks to this acquisition.
• The American wiper system maker Mico Inc. debuted a new line of AC and DC marine wiper motors in 2020. The new range can accommodate practically any type of boat or ship and is made to be dependable, efficient, and affordable.
• Johnson Controls, a US-based producer of automotive parts, debuted a new line of wiper motors in 2021 that are suitable for a variety of marine applications. The business also disclosed its collaboration with a number of top maritime businesses to promote their goods.
• A new line of marine wiper motors from Bosch, a well-known German maker of automotive components, will be introduced in 2022. These motors have an IP65 classification for dust and water protection. The motors have a longer lifespan than conventional ones and are made to provide the best visibility in all types of weather.
Marine Wiper Motor Market Scope
| | |
| --- | --- |
| Metrics | Details |
| Base Year | 2022 |
| Historic Data | 2021-2022 |
| Forecast Period | 2022-2031 |
| Study Period | 2021-2031 |
| Forecast Unit | Value (USD) |
| Revenue forecast in 2031 | USD 1,286.4 million |
| Growth Rate | CAGR of 4.5% during 2021-2031 |
| Segment Covered | Type, Application, Regions |
| Regions Covered | North America, Europe, Asia Pacific, South America, Middle East and Africa |
| Key Players Profiled | Robert Bosch GmbH, Johnson Electric, Ametek Inc., Lucas-TVS Limited, and Denso Corporation |
Key Segments of Marine Wiper Motor Market
Type Overview, (USD million)
• AC Motors
• DC Motors
Application Overview, (USD million)
• Ocean Freighter
• Port Tugboat
Regional Overview, (USD million)
North America
• U.S
• Canada
Europe
• Germany
• France
• UK
• Rest of Europe
Asia Pacific
• China
• India
• Japan
• Rest of Asia Pacific
South America
• Mexico
• Brazil
• Rest of South America
• Middle East and South Africa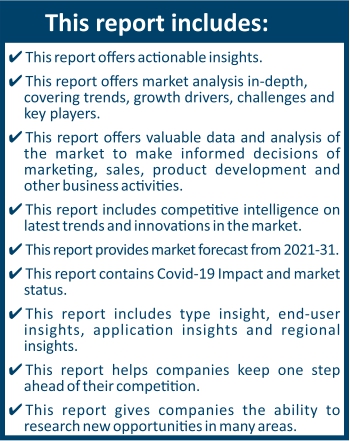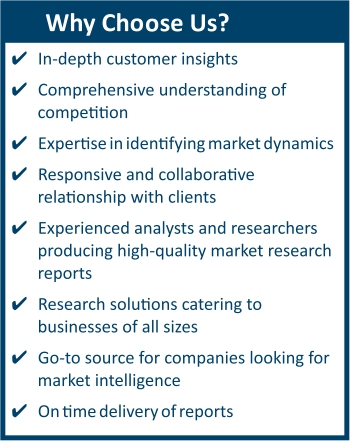 Frequently Asked Questions (FAQ) :
Marine Wiper Motor Market is projected to reach USD 1,286.4 million by 2031, growing at a CAGR of 4.5%