The global Energy Bar market is expected to develop US$ 4410.1 Mn by 2030, at a compound annual increase in price (CAGR) of 3.32% throughout the forecast period.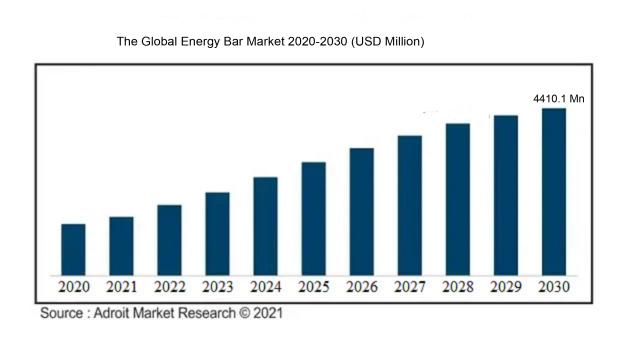 The global energy bars market is growing at an exponential rate gaining significant popularity and anticipated to reach USD 2.2 billion and is likely to project a rise in CAGR up to 6.5%. The popularity and high consumption of energy bars such as protein bars and supplemental bars can be attributed to the increasing consumer preferences for convenient snacks with high nutritive content. Owing to the full packed nutritional characteristics of supplemental bars and the expanding fitness community seeking for some ready-to-eat snacks, the global energy bar market is poised to incur immense growth fillip in the coming years.
However, despite a steady growth trajectory of the global energy bar market, a few concerns such as high calorie content of supplemental bars and the absence of some essential macro and micro nutrients are likely to restrict further growth expansion. Notions such as energy bars are not a good substitute for whole-foods and is only considered as a snack and not a complete meal in itself are hindering full-potential adoption.
In addition, patients suffering from obesity and diabetes besides others having gastrointestinal complications are prescribed against consumption of protein, supplemental bars. Hence, to offset such challenges, energy bar makers are investing towards product diversification to address the aforementioned challenges. For instance, several energy bar ingredients are now available also for the lactose intolerant consumers to improve reach.
Further, the global pandemic has reared unexpected developments in the global energy bar market. As consumer demands for snacking items, more specifically high energy and healthy snacking options see magnificent demand, this could help in systematic expansion of the global energy bar market in the forthcoming years, backed by new innovations in texture, taste, and flavors. Besides the general consumer base, energy bars industry is massively driven by the sport industry as players often side with convenient, energy-rich snacking which are available on-the-go. These developments are also likely to keep growth agile for the global energy bars market in the near future.
Energy bars or supplemental bars have emerged as a very good alternative snack to its unhealthy counterparts such as fried chips or other fatty and preservative rich foods. Supplement bars are a good source of energy packed nutritious between meals adding good amount of nutritive value to daily food consumption with multiple benefits. Energy bars boldly highlight their rich and diverse composition of carbohydrates, fats, proteins along with other micronutrients on their packaging and are a preferred source for immediate energy requirement.
People indulging in moderate to heavy gym workouts often add energy bars as a crucial part of their diets as the protein and carbs together allow them to gain the energy required to get through workout sessions. Protein bars are also consumed at the end of a workout or training session to balance the lost energy and helps in the body's natural process of building new muscle tissue along with the wear and tear.
Global energy bars market players are well-established with deeper roots into the market landscape spread across regions and are witnessing a surge in emergence of new candidates entering the market with a view of transforming the conventional product development strategies and scaling up the quality through a modernized approach. Increasing threat of the young entrants along with the urgent need for the historic players to quickly adapt to the changing dynamics associated with consumer requirements is influencing corporate M&A activities, portfolio diversification, and geographic expansion.
The major players of the global energy bar market are General Mills, Kellogg Company, Cliff Bar & Company, McKee Foods Corporation, Brighter Foods, Premier Nutrition, Probar, NuGo, Abbott Laboratories, GlaxoSmithKline, Mars, Built Bar, Verb Energy, Bite Snacks, NELLSON ANAHEIM, Health Warrior, and Quest Nutrition. The global energy bars market players incorporate a large expanse of diversely placed local players alongside its international peers. The recognized market players with an active role in driving the global energy bars market are introducing new range of product characteristics within an advanced and high-quality product portfolio focused on enhancing the competitive edge in the global market.
Energy Bar Market Scope
| | |
| --- | --- |
| Metrics | Details |
| Base Year | 2022 |
| Historic Data | 2020-2021 |
| Forecast Period | 2022-2030 |
| Study Period | 2020-2030 |
| Forecast Unit | Value (USD) |
| Revenue forecast in 2030 | US$ 4410.1 Million |
| Growth Rate | CAGR of 3.32% during 2021-2030 |
| Segment Covered | Types, Application, Regions |
| Regions Covered | North America, Europe, Asia Pacific, South America, Middle East and Africa |
| Key Players Profiled | General Mills, Kellogg Company, Cliff Bar & Company, McKee Foods Corporation, Brighter Foods, Premier Nutrition, Probar, NuGo, Abbott Laboratories, GlaxoSmithKline, Mars, Built Bar, Verb Energy, Bite Snacks, NELLSON ANAHEIM, Health Warrior, and Quest Nutrition. |
Key Segments of the Global Energy Bar Market
Product Type Overview, (USD Billion)
Nutrition Bar
Protein Bar
Fiber Bar
Cereal Bar
Nature Overview, (USD Billion)
Distribution Channels Overview, (USD Billion)
Convenience Stores
Online Retail
Supermarket & Hypermarkets
Specialty Stores
Others
Regional Overview, (USD Billion)
North America
Europe
France
Germany
UK
Rest of Europe
Asia Pacific
Japan
India
China
Rest of Asia Pacific
South America
Mexico
Brazil
Rest of South America
Middle East & Africa
Reasons for the study
Primary aim of the market study is to establish an exhaustive and conclusive outlook of the global energy bar market delivering recent industry updates and competitive benchmarking.
Ensure you remain competitive amidst the rapid evolution of the global energy bar market particularly focusing on the innovations and strategic initiatives driven by the key players to enhance opportunity exposure.
What does the report include?
The study on the global energy bar market comprises of detailed survey conveying the recent industry trends and market dynamics along with qualitative analysis of the market drivers, restrains, and opportunities
The study covers key deliverables focusing on the competitive ecosystem of the global energy bar market consisting of the historic as well as young potential players and their strategic initiatives scaling up product development
With an all-inclusive approach, the study incorporates both qualitative and quantitative analysis of various market segments derived based on the product type, nature, and distribution channels. In addition, similar analytical approach is applied for the assessment of key geographies
Accurate market estimations, actual sizes, and shares have been provided for the segments mentioned above.
Who should buy this report?
The report on the global energy bar market provides access to archive or crucial analytics outcomes with actionable significance to the market participants across the global energy bar and food and beverage industry along with nutrition and supplement players.
Investors, venture capitalist firms and biotech entrepreneurs seeking in-depth information of the future outlook and prospects of the global energy bar market.
Researchers, retailers, consultants, educational institutions, food technologists, government bodies, and testing laboratories looking for insights shaping the global energy bar market.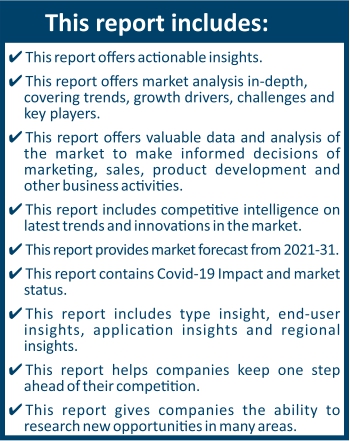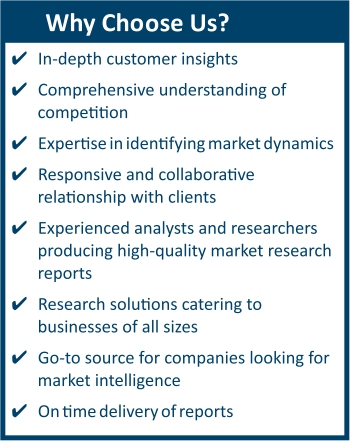 Frequently Asked Questions (FAQ) :
To get latest version of energy bar market report can be obtained on demand from the website.
The market value of energy bar market in 2028 was USD 2.2 billion
North American dominated the market for energy bar market and accounted for the largest revenue share.
Increasing popularity of gym culture and expanding fitness community spreading awareness of a healthy lifestyle are factors boosting the growth of the global energy bar market. Rapidly surging consumer demand coupled with a strong shift in consumer preferences towards convenience foods, increasing awareness of superfoods, and a constant developing nutrition and fitness industry are among the major contributors accelerating the growth of the global energy bar market over the forecast period.
Owing to the significant appeal of having complete nutrition designed into a small package is attracting a large consumer base thereby expanding the demand for supplemental bars. In addition, increasingly diverse consumer needs associated with energy bars have widened the opportunistic landscape for the energy bar market to tap into different product innovations and introduce a wide range of product lines with specific targeted nutritive contents. For instance, emerging fitness trends have resulted in energy bar producers to incorporate innovations into the product portfolio by introducing labels of low fat, vegan, low calorie, no added sugar/sweeteners and gluten-free enhancing the appeal for target audience and ultimately catering to the needs of different types of consumer base.
Product Type Segment
In terms of product type, the energy bar industry offers nutrition bars, protein bars, fiber bars, cereal bars and supplement bars. The type segment bifurcates products based on the nutritional significance of each category. The protein bar segment was responsible for the largest share in the global energy bar market in the historical years owing to the rapid rise in demand for protein rich convenience foods for fitness community. Increasing rate of gym memberships and fitness centers are driving the demand for protein-specific supplements and products of which the protein bars are a popular member.
Nature Segment
Based on nature of the energy bar, the market is segmented into conventionally made bars and organic. The organic energy bar segment is anticipated to grow exponentially over the forecast years with increasing trends of all natural products, becoming a global trend in the overall food and beverage industry.
Surge in the number of organic foods-based start-ups, consumer awareness and preference for chemical free natural foods, increasing rate of shifting consumer behavior and advanced processing technology along with endorsements of organic over conventional bars by food technologists are factors bolstering the growth of the protein bar segment over the forecast period.
Distribution Channel Segment
The specialty stores segment accounted for higher market share earlier primarily due to the vast range of options offered by the stores including discounts and the convenience of immediate gratification. Specialty stores growing increasingly popular in developed countries with strong sense of appeal for the target audience is expected to boost the growth of the segment over the forecast period.
North America is one of the most significant regional markets leading the industry in the past and estimated to withhold the dominating rank during the forecast years. The region has a very vast and strong geographic footprint with U.S. and Canada housing a large number of functional food industry players. The countries are also among the top marketspaces to experience massive demand for meal replacements, nutritional supplements, functional foods, indulgence and on-the-go snacking which has resulted in the promising future forecast of the region.
In 2019, nearly 75% of American energy bar consumers were observed to incorporate energy bars in their diet as a snack whereas 60% incorporate energy bars as a convenient breakfast alternative replacing traditional breakfast. In addition, the growing efforts of the established players in the region in enhancing product portfolio adding innovations and introducing highly appealing nutrition rich products is fueling the growth of the energy bar market over the forecast period.