According to an NTT Ltd.-commissioned study by IDG, nearly 55% of businesses are speaking with Managed services providers to choose their value-added services and lower security risks, which have risen since the pandemic's outbreak as employees increasingly, work remotely and only communicate with clients and partners online. In the near future, these trends are anticipated to present Managed Services companies with huge growth prospects.
COVID-19 Impact and Current Market Status
Both the domestic and global economy have been significantly impacted by the introduction of COVID-19. Numerous industries have had to stop operations and manufacturing as a result of lockdown and limitations, which has affected their supply chain.
Many businesses are also switching from traditional working arrangements to work from home and remote working options in order to maintain their business operations.
Employees will, however, need access to various work applications on either company-owned or their own devices given this significant change in the workplace.
Managed Services Market Segment Analysis - By Deployment
In 2021, the on-premise sector held the biggest market share with a share of over 64 Since it doesn't require an internet connection and makes it easy to customise software to a client's unique demands for business processes, many companies now opt for the on-premise deployment technique. The on-premise deployment contributes to increased operational efficiency and the development of a control centre for the efficient coordination and Managed of various project Managed tasks and internal business operations.
The hosted deployment segment is anticipated to grow at the quickest rate, thanks to technology advancements and other advantages including cost effectiveness and low operating costs. This deployment strategy's key benefit is that businesses using hosted services don't need to upgrade them frequently. The system software and services can be upgraded by the service providers as necessary. Manufacturers should adopt a hosted Managed Services (HMS)-based deployment strategy to recover control over escalating IT and licensing costs and free up IT staff from having to devote their time to system updates and upgrades rather than assisting with new business.
Managed Services Market Segment Analysis - By size
In 2021, the large enterprises category held the largest market share of more than 60%. Major organisations manage enormous amounts of data, and this data needs to be properly kept and accessible both locally and remotely. Large enterprises are also increasingly using managed security services to protect and monitor the security of their corporate data. Due to the increase in cyberattacks and the underdeveloped infrastructures to discover breaches, managed security services are the most often requested service by businesses in the region. A cyberattack or data breach could cause a considerable loss for a multinational company in APAC. The primary industry categories that contribute to the region's Managed Services market are manufacturing, telecom & IT, healthcare, retail and consumer goods, and retail and consumer goods.
Government support of SMEs in more ways, such as through loans, tax breaks, social assistance, and financial assistance, as well as through numerous global digital SMEs campaigns, is anticipated to fuel the SME segment's growth. SMEs' growing adoption of contemporary information technology infrastructure and business operations automation are two additional aspects anticipated to foster segment expansion during the anticipated term. A delivery platform that offers Managed Services to small businesses considerably more effectively and affordably has been created because to the convergence of cloud computing, automation, and virtualization. Managed Services providers (MSPs) have joined with cloud service providers (CSPs) and essentially act as resellers in a cloud brokerage model. Smaller businesses are probably going to spend more money on IT, which will be good for Managed Services providers, especially if they switch to automated services, the cloud, and try out cutting-edge digital technology.
Managed Services Market Segment Analysis - By Geography
With almost 32% of total sales in 2021, North America dominated the global market. American IT organisations are cutting operational expenses as a result of the strong emphasis on digitization, particularly in the wake of the epidemic. They employ a range of Managed Services to do this. To stay competitive in the face of rapid digitization, businesses in the United States are becoming more and more reliant on Managed Services Providers (MSPs), particularly for IT support services.
The regional market for Asia Pacific is predicted to experience a significant CAGR throughout the forecasted time frame. Over the course of the anticipated year, several enterprises in the Asia Pacific region are anticipated to significantly contribute to the market's growth by installing cloud-based solutions and increasing data security investments. Additionally, it is projected that rising expenses brought on by companies implementing cutting-edge technologies like cloud computing and advanced technology for corporate development will aid market progress.
During the anticipated period, the Managed Services market was heavily utilised in applications related to logistics and transportation. This is because supply chain risk Managed is becoming more and more necessary to organise, carry out, and control the movement and storage of goods and services.
The global managed services market will achieve an estimated market value of USD 598.2 Billion with an expected CAGR of 12.98% by 2030. The COVID-19 pandemic outbreak, which has driven firms to aggressively adopt remote working, is what has caused the demand for business automation.
Managed Services help firms focus more on their core competencies while raising operational effectiveness and cutting costs. In order to improve overall profitability and operational performance, Managed Services offer the optimum resource allocation and utilisation. For businesses to adopt new technologies more easily, scalable infrastructure and flexible Managed Services models are particularly important. Over the course of the projected period, all of these variables are anticipated to promote market progress.
To improve business operations, Managed Services outsource administrative tasks to a third party. Managed Services have emerged as a result of the swift technological development of cloud-based technologies. Managed services assist organisations in lowering operating costs and enhancing operational effectiveness. Due to consumers' increased preference for outsourcing Managed chores to cloud service providers and Managed Services providers throughout the course of the projected period, the market is anticipated to rise.
The use of cloud services has grown significantly as businesses have become more concerned with maintaining operations during lockdowns imposed by various governments in an effort to stop the spread of the coronavirus. In anticipation of cloud migration becoming more widespread among businesses and, in some cases, even gaining traction, the majority of corporations have already extended their contracts with managed cloud service providers. Additionally, businesses and organizations were placing a high priority on integrating cutting-edge technologies like augmented reality and machine learning into their current IT infrastructure in an effort to promote digital transformation.
However, such a cost is definitely an investment with a guaranteed future return. It may seem like a large investment at first, but the significantly reduced energy consumption and very low maintenance costs make it well worth the investment.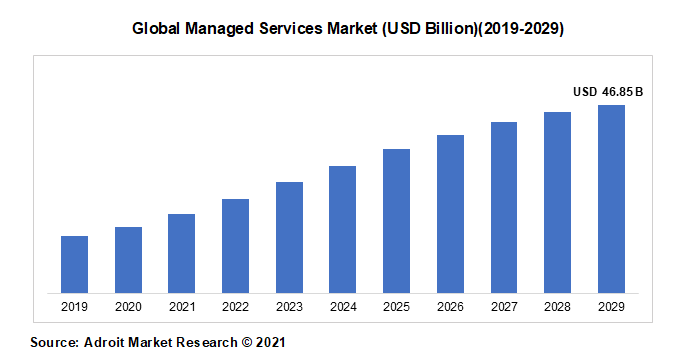 To protect and grow their individual market shares, the leading market players concentrate on mergers and acquisitions, joint ventures, and strategic partnerships. In order to acquire a competitive edge, the players are also working together and purchasing other businesses in order to automate, digitalize, and streamline their business processes. For instance, in July 2021 Accenture purchased Cloudworks, a North American supplier of Oracle Cloud deployment services. With the acquisition, the previous business would be able to serve more clients in Canada by offering Oracle solutions. The following are some of the well-known company's active in the worldwide Managed Services market: PLC, Accenture, Alcatel-Lucent Enterprise Inc. AT&T Inc. Avaya Inc. BMC Software Technologies, CA Inc. Cisco Systems Company, DXC Technology, Ericsson, Limited Fujitsu, The HP Enterprise, Development LP Corporation of International, Business Machines, and Lenovo Group.
Recent Developments of Managed Services Market
Numerous businesses operating in North America are seizing the chance to increase the number of data centres they can operate abroad. By the conclusion of the predicted time frame, they will have successful expansion chances on the international market thanks to this.
Self-service, digital workplace apps, automated assets, discovery solutions, and much more have all been discovered. Positive market growth will result from sectors adopting more user-friendly practises.
As the process of beginning IT investments and initiatives, plans, and projects begins, the ITSM services are being identified and evaluated as the primary delivery choices. The perfect application for chat box technology is ITSM.
Managed Services Market Scope
| | |
| --- | --- |
| Metrics | Details |
| Base Year | 2022 |
| Historic Data | 2020-2021 |
| Forecast Period | 2022-2030 |
| Study Period | 2020-2030 |
| Forecast Unit | Value (USD) |
| Revenue forecast in 2030 | USD 598.2 Billion |
| Growth Rate | CAGR of 12.98 % during 2022-2030 |
| Segment Covered | Solution, Deployment, Enterprise, End-use, Regions |
| Regions Covered | North America, Europe, Asia Pacific, Middle East and Africa, South America |
| Key Players Profiled | BMC Software Technologies, CA Inc. Cisco Systems Company, DXC Technology, Ericsson, Limited Fujitsu |
Key Segments of the Managed Services Market (2019-2029)(USD Billion)
Solution Overview, 2019-2029(USD Billion)
Managed Mobility
Managed Infrastructure
Managed Data Center
Managed Information
Managed Security
Managed Network
Managed Backup and Recovery
Managed Communication
Deployment Overview, 2019-2029(USD Billion)
Enterprise Overview, 2019-2029(USD Billion)
Small & Medium Enterprises (SMEs)
Large Enterprises
End-use Overview, 2019-2029(USD Billion)
Financial Services
IT & Telecom
Media & Entertainment
Government
Healthcare
Manufacturing
Retail
Others
Regional Overview, 2019-2029 (USD Billion)
North America
Europe
Asia Pacific
South America
Brazil
Rest of South America
Middle East and South Africa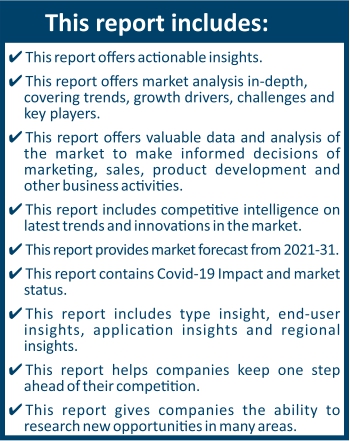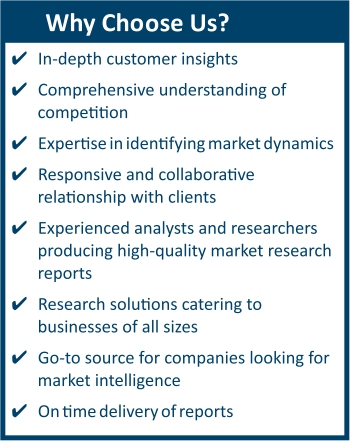 Frequently Asked Questions (FAQ) :
The Managed services market is growing at a CAGR of 12.98% over the forecast period.
Asia Pacific dominated the market for Managed services market and accounted for the largest revenue share.
The top companies that hold the market share in Managed services market are BMC Software Technologies, CA Inc. Cisco Systems Company, DXC Technology, Ericsson, Limited Fujitsu & among others.