There is an increasing need to manage enterprise data and store this data are the key drivers of the global cloud services brokerage market. The need for enterprises to move towards cloud technology as the cloud can provide several cloud-based services from a single point of access, including administration, support, and billing to their customers and partners, encourage further adoption of cloud services. The factors such as increasing the adoption rate of multi-cloud platforms to satisfy the needs of various vendors, clients, and technology partners, will be one of the key driving factors for the cloud service brokerage market. It is expected that the rising migration of small and medium enterprises onto cloud platforms—with the goals of improving the ease of data accessibility and reducing the expenses of Infrastructure—will lead to strong demand for cloud service brokerage services and solutions.
Covid-19 Impact
Covid-19 Impact on Cloud service brokerage market Covid 19 pandemic broke out in 2019. Since WHO declared the 'Pandemic,' it has caused disruptions in almost all markets. In order to successfully manage the increased load, service providers need to have an architecture that is both resilient and abundant and is capable of providing customers with an uninterrupted experience. Cloud service providers are frequently questioned about the effectiveness of their disaster recovery plans. They are required to find answers to challenging concerns, such as whether or not their public cloud architecture is sufficiently scalable and resilient enough to manage rising demand and whether or not it can continue to supply services even if support employees become ill.
Cloud Service Segment Poised for Rapid Growth
The cloud service brokerage market is divided into cloud Integration, Sourcing and Procurement, Vendor Management, and Governance & Control by service outlook. Cloud integration, sourcing, and procurement sub-segment lead the market in revenue. The cloud service brokerage market is divided into Private, Public, and Hybrid by Deployment. The public sub-segment leads the market owing to the increasing demand for PaaS, Software as a Service, and Infrastructure as a Service-based service. It is anticipated that the hybrid cloud market will expand as a result of the growing requirement for compatibility between legacy systems and cloud services, as well as the increased demand from enterprises focused on minimizing costs for computing that is both scalable and agile.
The Internal Brokerage Enablement Sub-Segment Was Responsible for Fifty Percent of the Market Share
The market for cloud service brokerage can be broken down into two categories, Internal Brokerage Enablement and External Brokerage Enablement, depending on the platform. The internal brokerage enablement sub-segment accounted for half of the market share owing to the optimum demand to deliver unified SaaS governance, spend management, compliance security, and support services to existing employees. The external brokerage enablement sub-segment is expected to grow significantly during the forecasted period. Large Organization Sub-Segment Dominated the Market
The cloud service brokerage market is divided into small, medium, and large enterprises by organization size. Large organization sub-segment dominated the market owing to the high demand from numerous large enterprises to reduce complexity with the robust adoption of multi-cloud platforms and boost productivity. The SME sub-segment is estimated to grow with a high growth rate during the forecasted period. I.T. & Telecom Sub-segment Dominated the Market
The cloud service brokerage market is divided into Manufacturing, Consumer Goods & Retail, I.T. & Telecom, Energy & Utilities Sector, Healthcare, BFSI, Government & Public by end-users. I.T. & Telecom sub-segment dominated the market owing to the robust demand for CSB to manage PaaS, SaaS, and IaaS platforms across various organizations, coupled with increasingly growing demand for hybrid I.T. services. North America Region Leads the Market
The cloud service brokerage market is divided into Europe, North America, Asia Pacific, and South America based on region. North American region leads the market owing to being an early adopter of technology, house of many companies operating in this market. The Asia-Pacific sub-segment is estimated to grow with the highest growth rate during the forecasted period.
The above-mentioned factors foster remarkable progress in the global cloud services market. It is anticipated that the market for cloud services brokerage will reach USD 42.17 billion by the year 2030, expanding at a CAGR of 16.60% during the period of interest.
A cloud broker is a third-party entity or individual that acts as an intermediary between the sellers of the cloud computing service and the buyer of cloud computing services. Cloud service brokers also integrate these platforms with the cloud-based applications and systems deployed at consumers' premises. A business concept and an information technology model are both referred to as "cloud services brokerage." Consumers can receive support and assistance when implementing, integrating, and orchestrating applications across multiple cloud platforms from cloud service brokerage providers.
These providers also assist customers in selecting services and offerings that are the most suitable for their particular business requirements. In order to implement and manage projects that are based on cloud services, a cloud service broker provides the necessary people, technologies, and procedures. The growth of cloud service brokerage is being hampered by a number of factors, one of which is a lack of awareness of the industry. The expansion of this market is hampered because of the distance created between customers and sellers due to this gap. This market has a number of problems, including those related to scalability, security, and interoperability.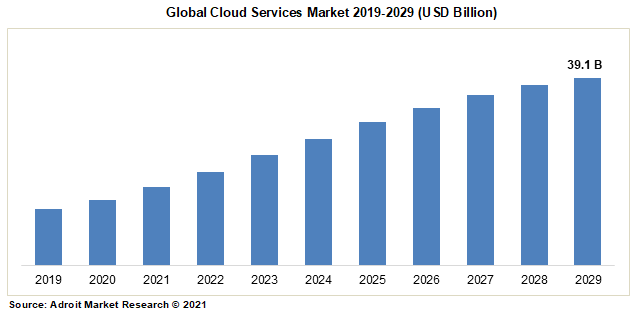 The cloud service brokerage market has many players, and the dominant players include Accenture (Ireland), IBM (U.S.), VMware (U.S.), Jamcracker (U.S.), BitTitan (U.S.), NTT Data (U.S.), ActivePlatform (Belarus), Arrow Electronics (U.S.), Cloudmore (Sweden), CloudSME (Germany), Wipro (India), DXC Technology (U.S.), iPortalis (U.K.), Cognizant (U.S.), InContinuum (Netherlands), Infosys (India), Flexera (U.S.), OpenText (Canada), Fujitsu (Japan), CloudFX (Singapore), Proximitum (U.K.), Eshgro (Netherlands), NEC (Japan), AWS (U.S.), Shivaami (India), TCS (India), Pax8 (U.S.), Oracle (U.S.), Microsoft (U.S.), Capgemini (France), and Doublehorn (U.S.).
Recent Developments and Breakthroughs in the Worldwide Cloud Services Industry
• In May 2020, Microsoft launched Back2Business Solution Boxes for SMBs in India.
Cloud Services Brokerage Market Scope
| | |
| --- | --- |
| Metrics | Details |
| Base Year | 2022 |
| Historic Data | 2020-2021 |
| Forecast Period | 2022-2030 |
| Study Period | 2020-2030 |
| Forecast Unit | Value (USD) |
| Revenue forecast in 2030 | USD 42.17 billion |
| Growth Rate | CAGR of 16.60 % during 2021-2030 |
| Segment Covered | Deployment, Platform, Organization, End-User, Regions |
| Regions Covered | North America, Europe, Asia Pacific, Middle East and Africa, South America |
| Key Players Profiled | Accenture (Ireland), IBM (U.S.), VMware (U.S.), Jamcracker (U.S.), BitTitan (U.S.), NTT Data (U.S.), ActivePlatform (Belarus), Arrow Electronics (U.S.), Cloudmore (Sweden), CloudSME (Germany), Wipro (India), DXC Technology (U.S.), iPortalis (U.K.), Cognizant (U.S.), InContinuum (Netherlands), Infosys (India), Flexera (U.S.), OpenText (Canada), Fujitsu (Japan), CloudFX (Singapore), Proximitum (U.K.), Eshgro (Netherlands), NEC (Japan), AWS (U.S.), Shivaami (India), TCS (India), Pax8 (U.S.), Oracle (U.S.), Microsoft (U.S.), Capgemini (France), and Doublehorn (U.S.). |
Key segments of the Cloud service brokerage market Service Overview, 2019-2029 (USD Billion)
Integration, Sourcing, and Procurement
Vendor Management
Governance & Control
Deployment Overview, 2019-2029 (USD Billion)
Platform Overview, 2019-2029 (USD Billion)
Internal Brokerage Enablement
External Brokerage Enablement
Organization size Overview, 2019-2029 (USD Billion)
Large Enterprises
Small & Medium Enterprises
End-User Overview, 2019-2029 (USD Billion)
I.T. & Telecom
BFSI
Government & Public Sector
Healthcare
Consumer Goods & Retail
Manufacturing
Energy & Utilities
Others
Regional Overview, 2019-2029 (USD Billion)
North America
Europe
Germany
France
the U.K.
Rest of Europe
Asia Pacific
China
India
Japan
Rest of Asia Pacific
South America
Mexico
Brazil
Rest of South America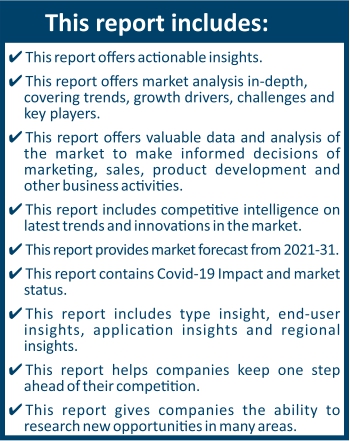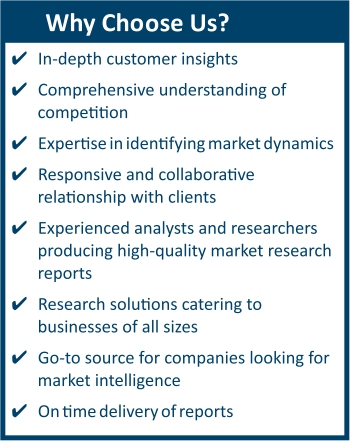 Frequently Asked Questions (FAQ) :
Cloud Services Brokerage anticipated to grow at a CAGR of 16.60% during the forecast period 2020 to 2030
The size of the global market for Cloud Services Brokerage anticipated to reach USD 42.17 billion by 2030
Geographically, the North America region will dominate market