The magnetic separator market is predicted to develop as a consequence of driving factors such as increasing industrial growth, which has resulted in the expansion of the mining industry, resulting in a high need for magnetic separators
The global Magnetic Separator market worth US$ 1.7 Bn by 2029, growing at a CAGR of 3.8%
Covid-19 Impact & Market Status
The COVID-19 outbreak has had a noteworthy impact on the magnetic separator industry. New projects have come to a halt all around the world, resulting in a decline in demand for analog semiconductors. Because employees have stayed at home, global supply chains have been disrupted, global manufacturers have failed to integrate the new magnetic separator market. The impact of COVID-19 on this market is limited transitory because only the manufacturing and supply chain has been interrupted.
Magnetic Separator Equipment Segment is Likely to grow with the Majority of Share
Magnetic separator equipment comprises overband, brakes, eddy current separators, and rollers. This segment's expansion is being driven by rising demand from diverse industries such as recycling, mining, ceramics, plastics, and paper.
The Permanent Magnets Segment is Likely to Grow with the Majority of Share
Magnets do not require a continual supply of electrical energy to maintain their magnetic fields; therefore they can work even if the power source fails. It is far less costly and lighter, has no electrical contact concerns, and requires very little maintenance. They also have other advantages, such as long service life, strong magnetic force, consistent performance, and ease of installation and usage.
The automated segment is expected to have the largest market share
Automatic cleaning magnetic separators, also known as self-magnetic separators, have gained popularity in recent years due to their ability to remove or reduce the need for workers to maintain magnetic separators. It also reduces the need for employees to clean magnetic separators, boosting the manufacturing process's efficiency. Because metal contaminants are automatically eliminated, they are safer than manual cleaning procedures.
The Wet Material Type is expected to Have the Largest Market Share
The wet material section can handle a far broader variety of coal crystallite sizes than the dry material segment. Separation efficiency improves as particle size decreases. However, depending on the eventual use, drying the wet mineral processing material may need a large amount of energy.
The Food and Beverage Segment is predicted to have the Largest Share
Magnetic separators help in the removal of ferrous contaminants from food items, which can be very dangerous if ingested. Magnetic separators are in high demand in the food and beverage sector as a result of growing caloric consumption due to population expansion, as well as food authorities establishing new procedures and laws to promote production.
APAC is expected to be a High Growth Potential in the near Future
The Asia Pacific region is expected to account for the majority of the market share. The Asia Pacific is a prominent market among them, driven by the rapidly increasing emerging economies of China and India, both of which have thriving manufacturing industries. These are the factors driving the rapid adoption of high-quality mined minerals.
The magnetic separator market is predicted to expand due to a favourable outlook in various end-use industries such as food and waste disposal. Urbanization and globalization are also driving the growth of the magnetic separator market in numerous regions.
Magnets play an essential part in sectors such as mining and recycling. As it creates a significant magnetic flux, a magnetic separator aids in the attraction of magnetic particles such as ferrous materials or contaminants. Throughout the magnetic separation procedure, the extracted materials are placed on a moving conveyor belt below an electric field.
As a result of sticking to the magnet, the ferrous particles separate from the combination of minerals and contaminants. As the particles that reject the magnetic force fall off the conveyor belt, they are gathered in separate collectors. Magnetic separators will benefit from advancements in the electronics systems sector. The worldwide magnetic separators market is expanding rapidly and will continue to expand in the coming years. The global magnetic separator market is estimated to increase by 927 USD million at a CAGR of 6% during the prediction period.
The rising trend of recycling throughout the world as a result of growing environmental pollution concerns is one of the primary driving forces for the expansion of Magnetic Separators. Other factors driving market expansion include growing urbanization and a surge in smart city initiatives in emerging nations. Furthermore, the food and beverage industry, where government-mandated quality requirements must be met, is predicted to have a beneficial influence on magnetic separator market growth.
Goudsmit Magnetics has created a magnetic separator for bulky product flows. It is a magnetic separator of the Easy Clean Flow kind that can be cleaned robotically. It is utilized in the food, chemical, plastics, and ceramics industries because it can extract weakly magnetic stainless-steel and metal components from combinations as small as 30 micrometers. It distinguishes itself by having a very high magnetic flux density of 12,000 gausses and is appropriate for high product flows. Because of these factors, this product thrived in the magnetic separator industry.
The Asia Pacific market is expanding as a result of the increased use of magnetic separators in the mining industry. Mining industries have expanded as a result of global urbanization and industrialization. The rise in global commodity prices has raised the demand for magnetic separators as it has fueled the mining sectors. Furthermore, the improved functionalities of these separators, such as lower maintenance and repair costs and automated cooling, energy savings have had a favorable influence on the market. Likewise, increased radioactive mining activities will increase the need for magnetic separators in this industry.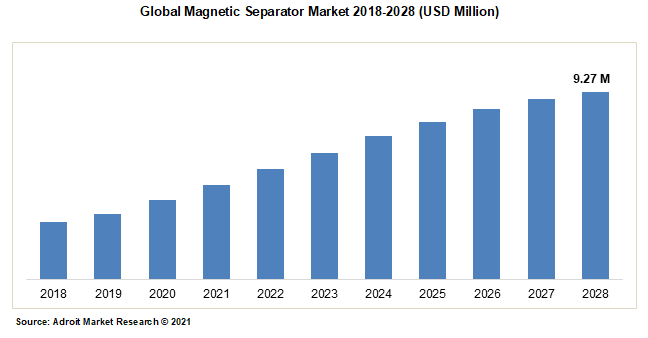 Eriez Manufacturing Co., GIAMAG Technologies AS, Henan Caesar Heavy Machinery Co., Ltd., and STEINERT Elektromagnetbau GmbH are some of the key companies in the global magnetic separator market. The research examines each company's core strengths, strategy, market position, and future prospects.
Latest Innovations in the Global Magnetic Separator Market: a Snapshot
Bunting Magnetics will be exhibiting sophisticated metal separation technology especially utilized in electronic recycling at the 2021 E-Waste World Conference & Expo in Germany. Separation and recovery of fine and tiny metal are critical for effective e-waste recycling, according to Bunting, and recovering metal from e-waste is intrinsically problematic due to the broad size range of metal particles and metal liberation issues.
In May 2021, Goudsmit Magnetics, situated in Waalre, the Netherlands, recently introduced a rotating Cleanflow magnetic separator suited for installation in continuous free-fall lines.
The study's purpose is to deliver a wide-ranging analysis of the Magnetic Separator Market. The study examines tough data in simple language and displays the industry's current and past situation, as well as expected market trends and size. The study looks at all aspects of the industry, including a close look at key businesses such as market followers, leaders, and new entrants.
Magnetic Separator Market Scope
| | |
| --- | --- |
| Metrics | Details |
| Base Year | 2021 |
| Historic Data | 2019-2020 |
| Forecast Period | 2022-2029 |
| Study Period | 2019-2029 |
| Forecast Unit | Value (USD) |
| Revenue forecast in 2029 | US$ 1.7 Bn |
| Growth Rate | CAGR of 3.8% during 2021-2029 |
| Segment Covered | Product, Intensity, Regions |
| Regions Covered | North America, Europe, Asia Pacific, South America, Middle East and Africa |
| Key Players Profiled | Eriez Manufacturing Co,Nippon Magnetics, Inc.,LONGi Magnet Co., Ltd,Metso Corporation,Outotec Oyj,Noritake Co., Limited,A AND A MAGNETICS, INC,SLon Magnetic Separator Ltd.,KANETEC CO., LTD.,Shandong Huate Magnet Technology Co., Ltd,,Douglas Manufacturing Co., and Inc. |
Key Segments of the Global Magnetic Separator Market
Type Industry Overview, 2018-2028 (USD Million)
Magnetic Separator Equipment
Standalone Magnetic Separators
Magnet Type Overview, 2018-2028 (USD Million)
Permanent Magnets
Electromagnets
Material Type Overview, 2018-2028 (USD Million)
Cleaning Type Overview, 2018-2028 (USD Million)
Industry Overview, 2018-2028 (USD Million)
Recycling
Chemical & Pharmaceutical
Food & Beverages
Mining
Glass & Textile
Paper and Plastics
Ceramics
Others
Regional Overview, 2018-2028 (USD Million)
North America
Europe
Germany
France
UK
Rest of Europe
Asia Pacific
China
India
Japan
Rest of Asia Pacific
South America
Mexico
Brazil
Rest of South America
The Middle East and South Africa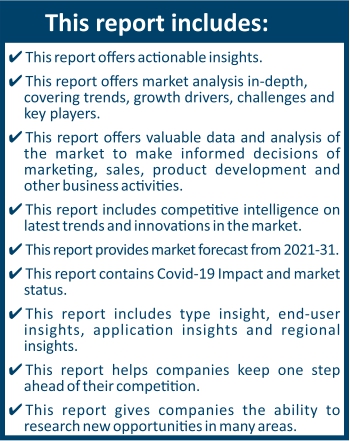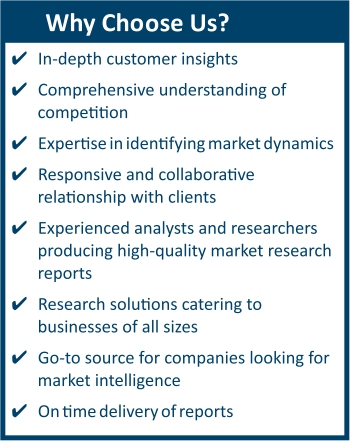 Frequently Asked Questions (FAQ) :
The global magnetic separator market size is predicted to reach over USD 927 million by 2028.
The magnetic separator market is expected to grow at 6.0% during the forecast period.
Asia Pacific region is expected to hold the largest market share in forecast period 2021 to 2028.
Emerson (US), Honeywell (US), Rockwell (US), ABB (Switzerland), Schneider (France), Yokogawa (Japan), General Electric (US), Hima Paul (US), Omron (Japan), and Siemens (Germany) were the major players in the magnetic separator market.
The base year for the report is 2020.