K-12 Instruction Material Market COVID IMPACT
In current times when the world is battling the impact of Covid-19, schools and educational institutes have been hit hard as learners and educators are restricted to homes. This has allowed people to brace digital learning models thus improving growth for the global K-12 instruction material market.
Initially, there was a significant surge in demand for internet products and services. Although educational technology companies had an advantage in seizing the potential, established publishers could also utilize and develop their digital products and services. In response to high demand, numerous online learning platforms, including Byju's, Tencent Classroom, Lark, and others, provide free access to their services. The use of information technology in education will be expanded even further, and online education will eventually become a required component of classroom learning.
The value of the K-12 Instructions Material market is projected to grow to USD 429.5 billion with an estimated CAGR of f 16.5 % by 2030
By Type:
Global K-12 Instruction Material Market is classified into Traditional instruction material and Digital instruction material. The Digital Instruction material to remain growth proficient. Students have a better connection with the learning material because of the interactive and memorable model of Digital Learning, which improves their motivation and accountability. Information sharing between students and teachers has become extremely fast and straightforward. SHaring information allows users in skill development such as technological excellence, problem-solving capabilities and thereby helping in self-motivation. The main advantages of digital learning are recording classes, learning materials 24 hours a day, and the flexibility of program options.
By Region:
?a??d ?n g??gr??h?, th? m?rk?t ?? ?n?l?z?d ??r??? N?rth ?m?r???, ?ur???, ????-????f??, L?t?n ?m?r???, ?nd ??ddl? ???t ?nd ?fr???. The Asia Pacific sustains the Highest Revenues. With improved internet access and smart devices, Digital learning tools and technology fill in the gaps where traditional classroom instruction falls short. Learning modules on digital platforms are superb for expense control and planning, resource maximization, and improving overall reach and user experience among learners and teachers alike. Moreover, growing awareness about using eco-friendly products to reduce environmental impact is also allowing users to opt for K-12 instruction materials. E-books allow students to actively connect with the learning content by using movies, animations, augmented reality, changing displays, taking notes, and other approaches. Digital books, in addition to increasing academic performance, provide pupils with a more engaging learning experience. The dominance of key players in the region ?n?luding ???h?tt?, ??ught?n ??ffl?n ??r??urt, ???m?ll?n, ??Gr?w-??ll, ???r??n, ??h?l??t??, ??ng?g? L??rn?ng, ???t?r? ?du??t??n, ??nt?ll?n?, Fr?nz ??rn?l??n, F?ll?tt, G?kk?n, ?nd ???w?n.
Global K-12 Instruction Material market size is estimated to grow at a CAGR of almost 20%, with USD 12.84 billion forecasts for 2021-2024. By the end of 2024, the "YOY (year-over-year) growth rate" for 2021 is expected to be 2.22 percent.
One of the primary reasons driving the K-12 instruction material market development in the following years will be the growing momentum of learning management systems. The industry is being propelled by rising demand for adaptive learning and easier access to educational content.
The instructional materials used in schools are determined by subjects, learning techniques, geography, technological availability, financial needs, and government clearance of the content.
The worldwide K-12 digital instruction material market is predicted to expand significantly and dominate the industry in the coming years. The constant paradigm turn from conventional learning methods to a digitized module owing to a cluster of benefits such as cost-efficiency of the digital content, adoption of smart devices across the educational system is favoring expansion of the K-12 Instruction material market. Additionally, governments across nations are also spending for digital instruction modes are also effective growth boosters.
Additionally, features such as improved engagement, better access to the internet, availability to a host of digital instruction materials are allowing market growth in the global K-12 instruction materials market.
In the previous years, the K-12 curriculum instruction material segment pitched the highest revenues and it is also expected to sustain the same growth trajectory in the forthcoming years as well. Need for STEM subjects and growing user base for language learning has been stoking growth in the global K-12 instruction materials market. The trend is mostly dominated in the emerging and developing nations where emphasis on learning various languages is high.
Learning analytics has grown in prominence in the educational industry as a result of technical advancements and the greater usage of Big Data. Learning analytics allows educational institutions to provide a more tailored learning experience. Furthermore, robots can assist homeschooled students or instruct in areas where human specialists are in low supply. In 2019, for example, English-speaking robots were introduced to 500 Japanese classrooms for this reason. Robosem, a robot, is teaching English in South Korea, where qualified English teachers are few.
K-12 Instruction Material Market Innovations:
Ozobot, the world's leading provider of programmable robots and STEAM-based learning solutions for K-12 education that inspire the next generation of innovators, today announced MetaBotTM, the first free augmented reality robot for education. MetaBotTM is a hands-on learning experience that allows any youngster to code and creates with technology in any setting while using only a single smartphone or tablet. MagniLearn, an AI-powered, 100 percent personalized English education platform, quickly grows in Japan. Each task is created in real-time by an NLP engine to enhance the user's learning efficiency, making the user's experience incredibly customized and customizable.
K-12 Instructions Material Market Scope
| | |
| --- | --- |
| Metrics | Details |
| Base Year | 2022 |
| Historic Data | 2020-2021 |
| Forecast Period | 2022-2030 |
| Study Period | 2020-2030 |
| Forecast Unit | Value (USD) |
| Revenue forecast in 2030 | USD 429.5 billion |
| Growth Rate | CAGR of 16.5% during 2021-2030 |
| Segment Covered | Sector, End-user, Regions |
| Regions Covered | North America, Europe, Asia Pacific, South America, Middle East and Africa |
| Key Players Profiled | BYJU'S,,Blackboard Inc.,,Chegg, Inc.,,Coursera Inc.,,Edutech,,edX Inc.,,Google LLC,,Instructure, Inc.,,Microsoft,,Udacity, Inc.,,upGrad Education Private Limited |
??? ??rk?t ??gm?nt?
????
?r?d?t??n?l ?n?tru?t??n m?t?r??l
D?g?t?l ?n?tru?t??n m?t?r??l
???l???t??n
?r?-?r?m?r? ??h??l
?r?m?r? ??h??l
??ddl? ??h??l
??gh ??h??l
Region
N?rth ?m?r???
?ur???
???? ????f??
L?t?n ?m?r???
??ddl? ???t ?nd ?fr???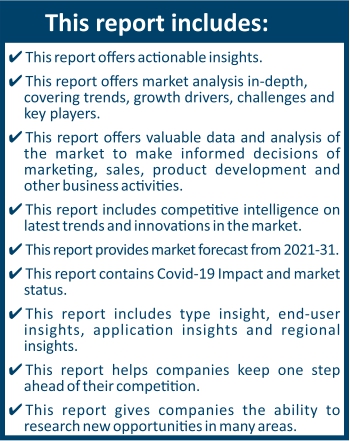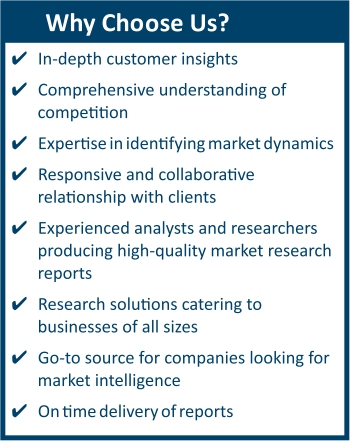 Frequently Asked Questions (FAQ) :
K-12 Instructions Material Market is projected to reach USD 12.84 Billion by 2028, growing at a CAGR of 2.22% from 2021 to 2028.
This study identifies the growing momentum of learning management system as one of the prime reasons driving the K-12 instruction material market growth during the next few years.
The major players are ???h?tt?, ??ught?n ??ffl?n ??r??urt, ???m?ll?n, ??Gr?w-??ll, ???r??n, ??h?l??t??, ??ng?g? L??rn?ng, ???t?r? ?du??t??n, ??nt?ll?n?, Fr?nz ??rn?l??n
The Global K-12 Instructions Material Market is segmented on the basis of Type, Application, and Geography.
The sample report for the K-12 Instructions Material Market can be obtained on demand from the website. Also, the 24*7 chat support & direct call services are provided to procure the sample report.