Plummeting technology costs and development of open source big data software frameworks and data connectivity through hybrid and multi-cloud environments to magnify growth in the global Big Data Market
The global market for the Big Data is anticipated to develop at a compound annual growth rate (CAGR) of 19% throughout the course of the forecast, to reach US$ 194.7 billion by 2032.
Covid-19 Impact & Market Status
The report offers an exhaustive overview of the business dynamics and new investment strategies that are being adopted by business leaders across countries and regions to overcome the acute challenges and financial instabilities that have emerged in the post pandemic times.
The report highlights some of the best industry strategies and practices that are adopted by the players across local and global markets. Ever since the Covid-19 broke out in 2019, it has spread aggressively, resulting in rapid declaration by the WHO affirming Covid-19 as a global pandemic and an emergency.
The impact of the pandemic is widespread and the aftermath is well pronounced, gravely affecting the global big data market. The sudden pandemic and its implications have posed significant challenges such as travel bans, quarantines, and lockdowns.
These developments are hampering operations resulting in supply chain breaches, stock market inefficiencies, and vendor chaos. These are constantly interfering with the normal functioning of industries.
Ever since the outbreak of the global crisis, impact on upstream, downstream, and midstream industries have been appalling. The report delivers a quick ready-to-deploy approach to counter such crisis and steer the global big data market towards steady growth and systematic progression.
Amidst the pandemic, aligning with new dynamics, global big data market has been witnessing new dynamics which are further necessitating new business models and approaches to recoup growth and revenue streams.
In this report, inquisitive business players would be provided with sufficient guidelines regarding business transformation, integral to sustain stiffening competition in the pandemic and beyond pandemic era global big data market.
Among solutions, the big data analytics segment to grow at the highest CAGR during the forecast period
Big data can enable companies to increase operational efficiencies and reduce costs. Big data solutions and services store and analyze structured and unstructured data from IT operations and turn it into relevant information and insights. Numerous companies are implementing big data solutions and services to evaluate their internal processes and enhance operations. Big data implementation assists companies to strike the right balance between operational cost, speed, flexibility, and quality. The big data analytics segment is expected to hold the largest market size during the forecast period. Big data solutions enable more precise segmentation of potential buyers and facilitate a deeper understanding of those buyers, their needs, and motivations by analyzing the data generated from various sources, such as social media, call logs, and service forms. Big data solutions enable data experts to understand various trends, such as identifying financial growth opportunities, financial benchmarking against industry standards, and identifying financial implications.
Large Enterprises Services to be the Most Lucrative
The market is segmented into two types on the basis of organization size which includes large enterprises and small and medium enterprises. Large enterpiroses are the maximum contributor for this market as they have employed this services earlier and already serving the market and making huge profit out of it. Small and medium enterprise are slowly adopting this technology, although they are also contributing for the growth of this market.
Cloud deployment mode to grow at a rapid pace during the forecast period
The cloud segment is anticipated to exhibit the highest growth rate due to the rising adoption and popularity of cloud-based big data solutions across enterprises. The adoption of cloud-based big data solutions is expected to grow, owing to benefits, such as easy maintenance of generated data, cost-effectiveness, agility, flexibility, scalability, and effective management of these solutions. Companies prefer to adopt cloud-based big data solutions, as these support their regional, cross-regional or cross-country data recovery strategies. This enables them to ensure resilience in case of disasters. Several organizations have adopted cloud computing services to develop advanced software solutions and improve their IT operations. The on-premise segment are expected to witness radical growth during the forecast period. Most vendors in the Big Data Market offer cloud-based big data solutions to maximize profits and automate the equipment maintenance process, effectively.
BFSI industry to Generate More Revenue
The BFSI segment is expected to hold a dominant share during the forecast period. The big data solution for the BFSI sector is gaining traction owing to its cost-effectiveness and ease-of-use. Several FinTech companies are increasingly adopting big data solutions for operations and supply chain optimization, risk management, and preventive & predictive maintenance. The retail segment is likely to showcase considerable growth during the forecast period. The rising adoption of cloud-based solutions in the retail industry to optimize the in-store operations and staff performance is expected to drive the segment growth. In addition to this, the rising adoption of the solutions across the manufacturing, IT and telecom, government and defense, healthcare and life science, media and entertainment, and other end-use industries is likely to propel the Big Data Market growth.
North America to Sweep the Largest Revenue Streams Followed by APAC
North America is expected to hold the highest share in the Global Big Data Market, while Asia Pacific (APAC) is expected to grow at the highest CAGR during the forecast period. North America is the most significant revenue contributor in the Global Big Data Market. The region is witnessing significant developments in the Big Data Market.
In North America, the high growth rate can be attributed to increasing adoption of IoT devices by various businesses in the region. Organizations, especially in the US, have started using big data solutions to generate data insights for making strategic business decisions and remaining competitive in the market.
Integration of AI, IoT, and blockchain with big data and strengthening regulatory landscape for data protection to offer new opportunities in the global big data market
Big data refers to the large, diverse sets of information that grow at ever-increasing rates. It encompasses the volume of information, the velocity or speed at which it is created and collected, and the variety or scope of the data points being covered. Big data often comes from data mining and arrives in multiple formats. Big data is a large volume of both structured and unstructured data sets that inundates businesses. Big data can be utilized for insights that lead to better strategic initiatives and business decisions. This technology is a combination of various software tools such as Apache Spark and Hadoop, as well as application markets with the functionality to manage, collect, analyse, organize, deliver, and access structured as well as unstructured data.
Big data analytics is the use of advanced analytic techniques against very large, diverse data sets that include structured, semi-structured and unstructured data, from different sources, and in different sizes from terabytes to zettabytes.
Further, with the adoption of digitalization technology in the organizations, there is huge amount of big data which has given demand for proper data management and big data testing techniques. There has been increase in adoption of big data in enterprises owing to benefits such as cost cut down, high efficiency, increasing sales and loyalty and others. Big data technologies such as Hadoop and cloud based analytics provide significant cost benefits for storing large amounts of data and also assist in identifying more efficient ways of doing business. Big data also assist companies in predicting future situations by descriptive analytics, predictive analytics and prescriptive analytics. This has created demand for big data testing for validating data extraction, transformation algorithm, data quality, data flow, and business rules, and this is set to drive the market growth.
The rising adoption of technologies such as Machine learning, AI, and data analytics, is changing the landscape of big data technology. The integration of such technologies with big data helps organizations to augment their visualization capabilities, make complicated data usable, and more accessible over visual representation. ML tools utilize business intelligence solutions to investigate structured and unstructured data. End-users can use ML and data analytics integrated with big data technology to analyse the information and draw insights about the prize, sales, and quantity to reach the target customers.
Forward-looking players in the global big data market are furthering investments towards developing advanced big data. The increasing awareness level is significantly pushing the enterprises to deploy comprehensive cloud solutions.
Furthermore, big data analytics helps organizations to enhance the efficiency of business operations and provide improved customer engagement through real-time data. In addition, big data analytics is used by various decision makers to optimize selling strategies and improve the decision-making capability of organizations.
However, it has become more challenging to keep up with the changing demands and expectations of a growing big data analytics users. Conversely, emerging trends in big data analytics such as social media analytics and text analytics are anticipated to create numerous opportunities for the market. Furthermore, many organizations have targeted social media as their key source for various advertising campaigns, promotions of different products, and events, as it is more effective than traditional way of advertising. In addition, rise in use of mobile phones and tablets with access to the internet coupled with ever-growing user volume on social media platforms fuels the growth of social media analytics.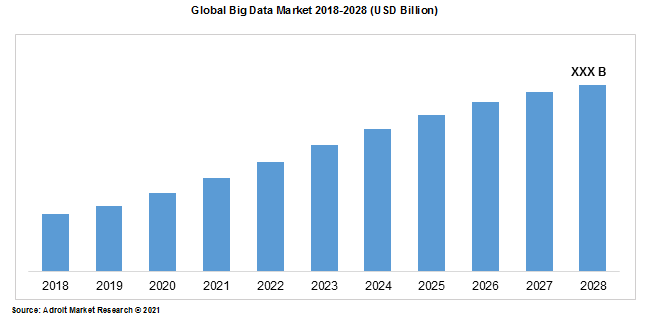 The major players of the global Big Data market are Microsoft, Teradata, IBM, Oracle, SAS Institute, Google, Adobe, Talend, Qlik, and TIBCO Software.
The big data market is a rapidly progressing industry and is characterized to have industrial frontliners as well as aspiring new players aiming to penetrate into the aggressive competitive landscape across global and local markets. Additionally, various new and aspiring players are improving their product lines and upgrading technological capabilities to improve revenue streams amidst Covid-19 impact.
Latest Innovations in the Global Big Data Market: a Snapshot
In January 2020, SAS Institute's Intelligent Planning Suite solution infused Artificial Intelligence (AI) and cloud agility capabilities for enhancing customer experience. The multi-cloud solution would help retail IT executives to anticipate customer demand and enhance customer experience.
In January 2020, Qlik launched data literacy consulting service and signature service. This new launch of consulting and support services will help organizations drive higher data literacy rate and gain customer success.
In August 2019, IBM announced the expansion of its global cloud footprint with the launch of IBM Cloud Multizone Region (MZR) in Latin America in 2020. This expansion will help clients to quickly deploy mission-critical workloads across hybrid cloud environments.
Big Data Market Scope
| | |
| --- | --- |
| Metrics | Details |
| Base Year | 2022 |
| Historic Data | 2021-2022 |
| Forecast Period | 2022-2032 |
| Study Period | 2021-2032 |
| Forecast Unit | Value (USD) |
| Revenue forecast in 2032 | US$ 194.7 billion |
| Growth Rate | CAGR of 19% during 2021-2032 |
| Segment Covered | By Spender Type, By Spender Type, By Deployment Type, Regions |
| Regions Covered | North America, Europe, Asia Pacific, South America, Middle East and Africa |
| Key Players Profiled | IBM Corporation,OptumHealth Care Solutions,Microsoft Corp,McKesson,MedeAnalytics,Verisk Analytics,Allscripts Healthcare Solutions,Oracle Corp,Zephyr Health,Cisco Systems Inc.,Infosys,SAS Institute,Alteryx,SAP SE,Denodo Technologies Inc. |
Key Segments of the Global Big Data Market
Component Overview, 2018-2028 (USD Billion)
Solutions

Big Data Analytics
Data Discovery
Data Management
Data Visualization

Services

Managed Services
Profession Services
Consulting
Deployment and Integration
Support and Maintenance
Deployment Type Overview, 2018-2028 (USD Billion)
Cloud

Private Cloud
Public Cloud
Hybrid Cloud

On-premises
Organization Size Overview, 2018-2028 (USD Billion)
Large Enterprises
Small and Medim Enterprises
Vertical Overview, 2018-2028 (USD Billion)
BFSI
Government and Defense
Healthcare and Life Sciences
Manufacturing
Retail and Consumer Goods
Media and Entertainment
Telecommunication and IT
Transportation and Logistics
Others (Real Estate, Energy and Utilities, Travel and Hospitality, Education and Research)
Regional Overview, 2018-2028 (USD Billion)
North America
Europe
Germany
France
UK
Rest of Europe
Asia Pacific
China
India
Japan
Rest of APAC
South America
Mexico
Brazil
Rest of South America
Middle East and South Africa
Kingdom of Saudi Arab
South America
UAE
Rest of MEA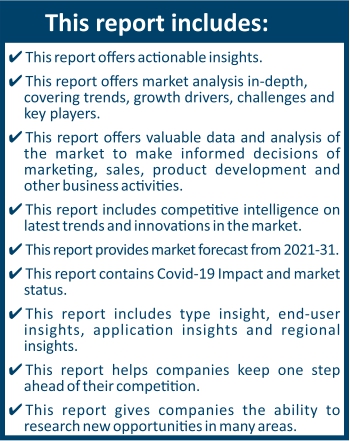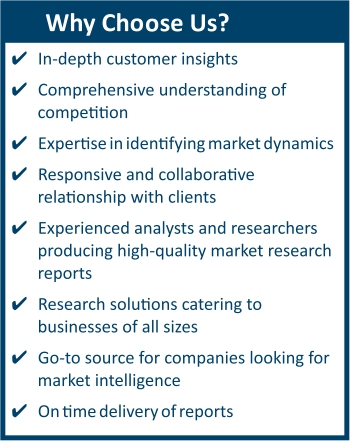 Frequently Asked Questions (FAQ) :
Big data is a combination of structured and unstructured data that is mostly collected by large scale as well as medium scale organizations across the world.
The major growth factors of the big data market include the increasing awareness of Internet of Things (IoT) devices among organizations, increasing availability of data across the organization to gain deeper insights to remain competitive, and increasing government investments in various regions for enhancing digital technologies.
The major players are Microsoft, Teradata, IBM, Oracle, SAS Institute, Google, Adobe, Talend, Qlik, and TIBCO Software.
The Global Big Data Market is segmented on the basis of End User, Component, And Geography.
The sample report for the Big Data Market can be obtained on demand from the website. Also, the 24*7 chat support & direct call services are provided to procure the sample report.