Inorganic polymers possesses excellent properties including no flammability, low-temperature flexibility, and electrical conductivity owing to which they are highly demanded in petrochemical industries. The phrase "inorganic polymer" is no longer restricted to materials made of plastic or elastomer. Inorganic polymers can be used in a variety of ways. Polymerization is primary manufacturing process for them, which includes step growth, chai growth, and ring-opening polymerization. Electronics, medical and healthcare, personal care and consumer goods, building and construction, industrial processes, and aerospace are some of the major applications of inorganic polymers.
The Inorganic Polymers Market is expected to reach USD 33370 Million during the forecast period at a 3.2% CAGR.
Many advantageous features of inorganic polymers make them appropriate for a variety of end-use industry applications. Products made of inorganic polymers have a good electric insulator and provide electric treeing resistance, but they can get electrostatically charged. As a result of these features, inorganic polymers are becoming more popular in a variety of industries, including personal care, electrical and electronics, medical, and consumer products. The market for inorganic polymers in construction sector is expected to grow in the future years due to its continuously rising demand. In addition, because it may act as an anti-foaming agent, skin protectant, and conditioner, the inorganic polymer polydimethylsiloxane is extensively employed as a versatile component in many skincare and cosmetic products.
Furthermore, due to increased demand from various sectors for industrial processes, inorganic polymer usage is rapidly increasing. As a result, a growth in inorganic polymers' end-use applications is boosting the market share of inorganic polymers. Tony Arkemafrance S.A. Asahi Diamond, WackerChemie Ag, HEG Ltd. Rogers Corp, Ashland Global Inc. DiamondPuber, KCC Corp, A.L.M.T, Tony Arkemafrance S.A. are among major palyers focusing on the research and development of advanced products.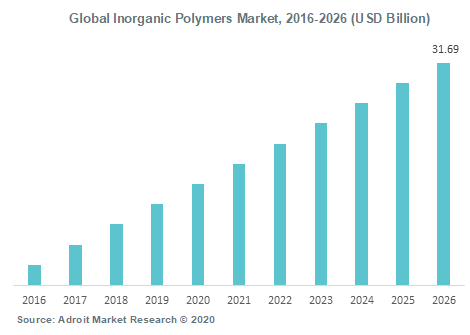 The main players in the global inorganic polymers market are Ashland Global Inc. DiamondPuber, KCC Corp, A.L.M.T, Tony Arkemafrance S.A. Asahi Diamond, WackerChemie Ag, HEG Ltd. Rogers Corp, SGL Carbon Se, Tokai Carbon CO. LTD. The Dow chemical Co. BASF Se, Evonik Industries Ag, and Graftech International Ltd. They are also investing in and acquiring small firms in order to expand their profitability. Due to the extreme competitive nature of the industry, market concentration will be high, as significant corporations with huge market shares focus on increasing their customer base across international markets. Major competitors in the target market are adopting a range of business methods to obtain a stronger position in the global market, including new solutions, partnerships, mergers and acquisitions, strategic alliances, and substantial investments.
Inorganic Polymers Market Scope
| | |
| --- | --- |
| Metrics | Details |
| Base Year | 2020 |
| Historic Data | 2018-2019 |
| Forecast Period | 2021-2028 |
| Study Period | 2018-2028 |
| Forecast Unit | Value (USD) |
| Revenue forecast in 2028 | USD 33370 Million |
| Growth Rate | CAGR of 3.2% during 2021-2028 |
| Segment Covered | Types of Inorganic Polymers, Regions |
| Regions Covered | North America, Europe, Asia Pacific, Middle East and Africa, South America |
| Key Players Profiled | BASF SE,The Dow Chemical Co.,Evonik Industries Ag,Kaneka Corp.,UBE Industries Ltd,Arkema France S.A.,Ashland Global Inc.,CHT Group,Compagnie De Saint-Gobain S.A.,CSL Silicones Inc.,Elkem Asa,Emerland Performance Materials,Graftech International Ltd.,HEG Ltd.,KCC Corp.,SGL Carbon Se |
Key Segments of the Global Inorganic Polymers Market
Type Overview, 2016-2026 (USD Billion)
Silicones
Graphite
Chalcogenide Glass
Boron Polymers
Others
Class Overview, 2016-2026 (USD Billion)
Polysilanes
Polysiloxanes
Polyphosphazenes
Polygermanes and Polystannanes
Application Overview, 2016-2026 (USD Billion)
Medical and Healthcare
Electronics
Building and Construction
Personal Care and Consumer Products
Aerospace and Defense
Industrial Processes
Others
Regional Overview, 2016-2026 (USD Billion)
North America
Europe

Germany
United Kingdom
France
Rest of Europe

Asia Pacific

China
Japan
India
Rest of Asia Pacific

Latin America

Brazil
Mexico
Rest of Latin America

Middle East & Africa
Reasons for the study
Growing demand for petrochemical industries
Outstanding properties of inorganic polymers
Development of construction and electronics sectors
What does the report include?
The study on the global Inorganic Polymers market includes qualitative insights such as drivers, restraints, challenges and opportunities
Additionally, the market has been evaluated using the Porter's five forces analysis
The study covers qualitative and quantitative analysis of the market segmented on the basis of type, and usage area. Moreover, the study on Inorganic Polymers market provides similar information for the key geographies.
Actual market sizes and forecasts have been provided for all the above-mentioned segments
The study includes the profiles of key players operating in the market with a significant global and/or regional presence
Who should buy this report?
The report on the global Inorganic Polymers market is suitable for all the players across the value chain including component and raw material providers, disinfectant manufacturers, distributors, and other intermediaries
Venture capitalists and investors looking for more information on the future outlook of the global Inorganic Polymers market
Consultants, analysts, researchers, and academicians looking for insights shaping the global Inorganic Polymers market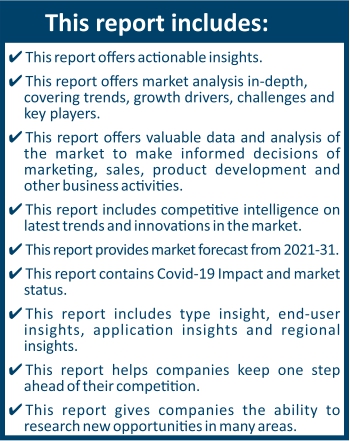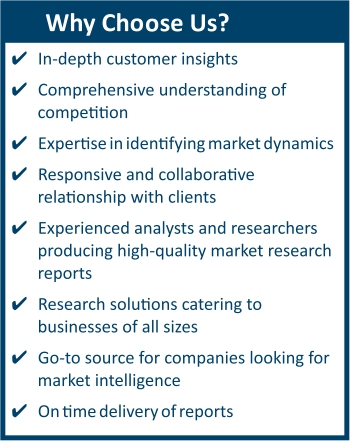 Frequently Asked Questions (FAQ) :
The inorganic polymers market is growing at a CAGR of 4% during the forecast period.
The Global inorganic polymers Market is Segmented on the basis of Type, Class, Application, Regions
The base year for the report is 2020 in inorganic polymers market.
The worldwide inorganic polymers market is relatively consolidated among global players and considerably fragmented, with a large number of regional competitors. PPG Industries Inc., Akzo Nobel N.V., Axalta Coating Systems, Akzo Nobel N.V., Akzo Nobel N.V., Akzo Nobel N.V., Akzo Nobel N.V Henkel Company. Mergers and acquisitions, high investments, collaborations, innovative product launches, capacity expansion are key strategies adopted by the major companies in the global market for strengthening their market position. The market's major players have a large worldwide footprint and a varied product portfolio to cater to a wide variety of client needs. Emerging areas are expected to become key markets for inorganic polymers throughout the forecast period, owing to increased demand from end-user industries.
Increased demand for inorganic polymers in both developed and emerging countries is propelling global industry growth. The worldwide market is expected to rise in the near future, thanks to rising demand from petrochemical industries and the expansion of the construction and electronics sectors. Rising consumption in Asian subcontinent markets is another aspect driving the target market's growth. On the other side, inorganic polymers excellent familiarity which led to the high risk in among the major factors hampering growth of the target market. Nonetheless, emerging-market development expectations give global industry suppliers intriguing development opportunities. Competitive demand is likely to be fueled by the techniques of the top players. Furthermore, worldwide demand is being fueled by a growing customer base for these products, particularly in industrialized nations, as the medical, and personal care industries increase.
The worldwide inorganic polymers market may be divided into three main segments including types, class, and applications. The inorganic polymers industry by type includes chalcogenide glass, siliconesm, boron polymers, graphite, and others. On the basis of class the global industry is segregated into polysilanes, polyphosphazenes, polysiloxanes, and polygermanes and polystannanes. The global industry is further divided into building and construction, medical and healthcare, industrial processes, electronics, aerospace and defense, personal care and consumer products among others applications. Medical and healthcare applications are anticipated to grow at significant growth rate owing to increasing demand for these polymers in the manufacturing of various medical devices used in the treatment of COVID-19. These factors are projected to propel the inorganic polymers industry's expansion during the next ten years.
Asia Pacific dominated the global inorganic polymers market in terms of geography. Inorganic polymer are being more widely used in numerous end-use sectors, including as medical, construction, petrochemical, and consumer electronics, in the China, India, Japan and other Asian nations. Moreover, North America is predictable to register noteworthy growth rate in the global industry throughout the forecast period of timeframe. This surge is due to a steady increase in demand for industrial processes, consumer products and electronics, among North American countries, particularly in the U.S. Furthermore, rising adoption in medical sector as well as the presence of key companies in the area, are two important drivers driving the inorganic polymers industry's growth in Europe.