The rapidly growing demand for improved and innovative securities due to factors such as huge privacy expenditure, increasing crime population, and growing incidence of data breach is expected to drive the demand for Identity Resolution Software.
Covid-19 Impact & Market Status
COVID-19 has the potential to impact the global economy in three ways: directly impacting supply and consumption, causing value chain and distribution disruption, and having a financial impact on enterprises and financial markets.
The size of the global market for Identity Resolution Software is expected to reach USD 40350 Million by 2028, expanding at a compound annual growth rate (CAGR) of 14.2 %.
Covid-19 outbreak has been affecting multiple businesses and industries leading to interrupted travel, lockdown, social distancing and the like. These have restricted normal functioning of the businesses and resulted in supply chain anomalies, lack of business co-ordination across vendors and the like.
Cloud-based application is expected to hold a major share
Based on the model, the Global Identity Resolution Software market is divided into cloud-based, web-based, and others. Based on applications, large businesses, SMEs, and more. Increased demand for remote access features has led to a personalized software solution to accelerate market growth in the predicted period. Identity Resolution is the process of creating an integrated personal record. In its simplest form, it can simply combine two data sets together into a common piece of personal information, such as an email address, a phone number, or an ID. However, it can be complicated quickly if there are many databases to be connected together. Developed software solutions always lead to software development that is compatible with new designs. The development of solutions has been possible due to the development of new patented solutions.
North America region to dominate the market
The Identity Resolution Software market is regionally divided into North America, Europe, Asia Pacific, the Middle East and Africa, and South America. North America is the largest Identity Resolution Software market, thanks to the presence of a strong and developed security industry in the region. North America is one of the most important markets due to the presence of major economies like the US and Mexico. Identity Resolution Software market in developing countries especially China is expected to grow in a significant CAGR during the forecast period. India is an important market place. The Indian market produces the largest revenue of the country and is expected to further develop the Identity Resolution Software market in the Asia Pacific region.
Identity Resolution Software is one of the most important parts of many securities-based sectors. Identity Solution software helps businesses identify the unique digital identities of individual customers so that they can develop more personalized campaigns to target them. As the consumer navigates across multiple devices, companies are compiling unrelated databases about their online behavior. Identity solution software integrates all available data points from the first, second, and third sources to provide businesses with a complete customer profile. Advertising teams and advertising agencies use self-help tools to enhance individual customer behavior across channels, help them customize their customers' messages by personalizing the website, targeted ads, email marketing, and more.
Expanding the scope of use in this sector will drive the need for Identity Resolution Software. The increase in the use of internet devices in North America due to the presence of large-scale mobility in the region is conducive to market ownership resolution. The great demand for advanced and innovative gadgets and software used in the industry will have a positive impact on the growth of the Identity Resolution Software market. This complete growth of crime is expected to further the patent-based software solution market.
Strict government regulations and the need for confidentiality management by the manufacturer of Identity Resolution Software compel the industry to incorporate improved performance and robustness of services, as well as many other quality features. This is one of the major threats to new entrants and hinders market growth in the forecast period. However, the regulation not only enforces privacy but also compels quality manufacturers to develop a reliable, cost-effective, and efficient software solution capable of withstanding high-level challenges during operation.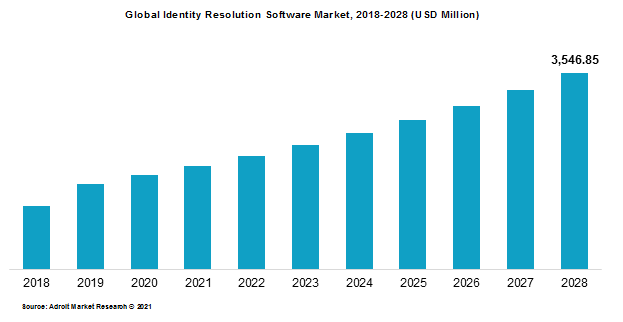 The market is fragmented due to the growing number of customers looking for quality in digital images. High demand from end users has posed a serious rivalry in the market, leading to industrial fragmentation.
The major players operating in the Global Identity Resolution Software Market include but are not limited to., Intent IQ, Saint-Gobain S.A Tapad, , Merkle, LiveRamp, Zeta Global, Throtle, Xoriant Katch, Signal, Acxiom, Neustar, BounceX, NetOwl, Informatica, Infutor, Criteo, and among others.
Key Findings in the Global Identical resolution Market: a Snapshot
Key players working in the identical resolution market are producers and suppliers of tier I and tier II. The production and distribution centers of these players are spread across various countries in Asia Pacific, Europe, North America, Latin America, and the Middle East and Africa.
Increasing demand for more productivity is attracting international players to invest more in the supply of their products. Manufacturing companies are focused on expanding their businesses in the undeveloped Latin American markets.
The outbreak of COVID-19 undermines the need for additional need of digital solutions in many industries. Governments around the world have pushed for the closure of the door to control the spread of the disease. This has resulted in a decline in the production and production capacity, restrictions on supply and transportation, and a decline in infrastructure. Subsequently, this has led to a increase in the demand for image recognition and resolution market worldwide
This market research study was created by compiling data from primary and secondary sources. Secondary research was conducted using a variety of sources, including (but not limited to) SEC filings, company websites, technical journals, paid data sources, financial reports, and other industry publications. In addition, to acquire first-hand data, the research methodologies perform comprehensive primary research with important industry players. Industry specialists then examine and validate the data.
Identity Resolution Software Market Scope
| | |
| --- | --- |
| Metrics | Details |
| Base Year | 2020 |
| Historic Data | 2018-2019 |
| Forecast Period | 2021-2028 |
| Study Period | 2018-2028 |
| Forecast Unit | Value (USD) |
| Revenue forecast in 2028 | USD 40350 Million |
| Growth Rate | CAGR of 14.2% during 2021-2028 |
| Segment Covered | By Type, By Applications, Regions |
| Regions Covered | North America, Europe, Asia Pacific, Middle East and Africa, South America |
| Key Players Profiled | NEC,Samsung SDS,Thales Group,GBG,Telus,IDEMIA,Tessi,ForgeRock |
Key Segments of the Global Identity Resolution Software Market
Type Overview, 2018-2028 (USD Million)
Cloud-Based
Web Based
Others
Application Overview, 2018-2028 (USD Million)
Large Entreprises
Small and medium Entreprises
Other
Regional Overview, 2018-2028 (USD Million)
North America

The U.S.

Canada

Europe

Germany

United Kingdom

France

Russia

Spain

Rest of Europe

Asia Pacific

China

Japan

India

Rest of Asia Pacific

Latin America

Brazil

Mexico

Rest of Latin America

Middle East & Africa

Saudi Arabia

South Africa

UAE

Rest of Middle East & Africa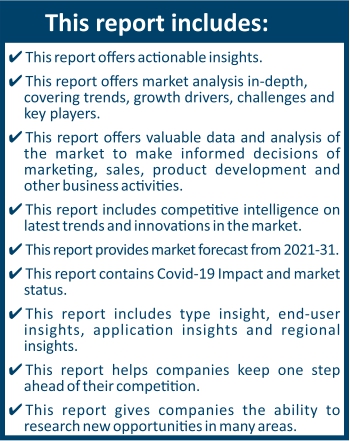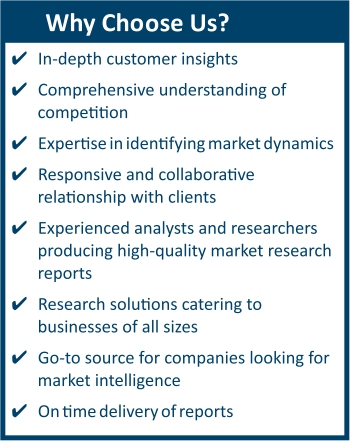 Frequently Asked Questions (FAQ) :
The identity resolution software market is studied from 2018 - 2028.
The identity resolution software market is growing at a CAGR of 9.7% over the next 7 years.
North America is growing at the highest CAGR over 2021- 2028.
Intent IQ, Saint-Gobain S.A Tapad, , Merkle, LiveRamp, Zeta Global, Throtle, Xoriant Katch, Signal, Acxiom, Neustar, BounceX, NetOwl, Informatica, Infutor, Criteo