The worldwide remote access tools market is expected to increase at a CAGR of 21% over the forecast period from 2022-29, to reach over USD 11.22 billion in 2029
The global Remote Access Tools market is projected to reach US$ 5.9 Bn by 2032, growing at a CAGR of 50%
Covid-19 Impact & Market Status
The COVID-19 epidemic has accelerated the use of remote access tools. Industry leaders are turning to digital tools to stay in business as remote work obligations expand. To preserve social distance standards, industries all over the world are embracing and supporting remote access tools. Large-scale enterprises have previously used remote access software solutions to enable employees to work from home. Meanwhile, the COVID-19 epidemic led numerous businesses to allow staff to work from home to keep operations running. This has boosted interest in the market among businesses. Considering the COVID-19 scenario, software solution vendors are offering safe remote working management solutions to help remote workers maintain an office atmosphere. For the protection of its employees, major corporations such as LinkedIn, Meta (Facebook LLC), Google LLC, Microsoft Corporation, and others have expanded their work-from-home policies. As a result of the COVID-19 epidemic, demand for the programme has increased dramatically. Leading companies are also using the programme to communicate and collaborate with their employees.
Analysis on the basis of End-User
The market is split into healthcare, BFSI, government, education, IT & telecom, manufacturing, and others based on the end-user (media and entertainment). During the predicted period, the IT and telecom industries are likely to dominate. Due to the large employee pool throughout the world, IT and telecom have the most users of this programme. Furthermore, the rapid use of cloud and other sophisticated digital solutions across the IT and telecom sectors is fueling market expansion.
Due to the growing demand for online courses, e learning, and distance learning programmes throughout the world, education will gain popularity during the projection period. Teachers and students can use the programme to access the institution's computer lab from afar. COVID-19 has had a tremendous influence on the educational institute and students' learning processes. For example, between June and August 2020, Splashtop Inc. had a 700 percent rise in its learning client base for integrating remote software throughout institutions and schools. Similarly, during the COVID-19 epidemic, the industrial industry is implementing remote desktop applications to manage and guide operations remotely.
One of the fastest-growing end-user industries identified in the global remote access tools market is the healthcare industry. Advances in telemedicine and remote healthcare check-ups more specifically amidst the pandemic have catapulted reliance on remote access tools in the healthcare sector. The trend is far from subsiding and is expected to continue way beyond the projection era. software suppliers, according to the HIPAA compliance strategy, offer remote management software, which is expected to drive the market size.
Analysis on the basis of Type
The market is divided into two categories: cloud and on-premises deployment. On-premise is anticipated to take the lead at first. Advantages such as central storage and back-up solutions, complete access and authorization, high security are just some of the factors supporting segment expansion.
However, on-premise remote access tools segment is also expected to claim considerable profit share as companies having massive PC and desktop infrastructure still prefer on-premise solutions. However, the hefty expense of upkeep and annual improvements is forcing businesses to look for other safe alt As the bulk of enterprises migrates to cloud services, the cloud is rapidly expanding. According to the IDC forecast 2020, due to the rise in remote work, 56 percent of Indian enterprises would seek cloud software.
Analysis on the basis of Region
Throughout the projected period, North America is likely to lead the market. Remote tools solutions are in high demand due to the rising use of cloud computing. Because work-from-home is becoming more common across businesses, the United States is projected to dominate. 90 percent of top executives anticipate to work from home, according to a Talent Works poll of recruiting managers in the United States conducted in April 2021. The industry is also being driven by the considerable presence of prominent software vendors in countries such as the United States and Canada. Following the coronavirus epidemic, Mexico has had stable growth.
Because of the COVID-19 issues, a disproportionately large number of employees choose remote work settings, South America is projected to continue to develop. Remote working solutions for acquiring real-time access were also successfully used in Brazilian businesses. For example, TiFlux of Brazil partnered with Splashtop Inc. in September 2020 to provide remote access tools solutions for the IT sector in South America. This is anticipated to fuel market expansion in th During the projection period, Asia Pacific is predicted to grow at the fastest rate. The introduction of innovative digital technology to assist personnel in carrying out industry activities has fueled the expansion. In nations like India, China, South Korea, and Australia, the rising employee base and high cost of working spaces are driving demand for this industry. Artificial intelligence, the internet of things, and networked gadgets are all being widely used in China to assist remote administration of personnel. Similarly, India has seen a significant move toward cloud-based software solutions, which is projected to fuel market expansion. e region.
The global effect of COVID-19 has been unprecedented and astounding, with demand for remote access tools exceeding expectations in all areas when compared to pre-pandemic levels.
A considerable rise in work from home (WFH) culture during the pandemic has affected the global remote access tools space gravely and the market is also expected to sustain a strong foothold even beyond the pandemic times. The programme can provide distant users with real-time access to corporate data. The increased use of "bring your own device" policies in the workplace is driving up demand for remote access tools. Because of its capacity to provide working flexibility, the software is in high demand across industries such as education, healthcare, IT, and telecommunications. In addition, the spread of pandemics has increased the need for software. Mergers, acquisitions, collaborations, and partnerships are among the methods used by key industry participants.
Advantages such as work hours flexibility, better awareness about network safety and data security are augmenting greater adoption of BYOD across organizations. According to a report submitted by Cyber Talk Organization, BYOD is a popular practice as it gives the employees greater control of their workflow and real time device access for devices across geographies. These factors are also supporting the market expansion for the global remote access tools market during the projected timeline, 2022-29. Furthermore, BYOD devices have enhanced employee productivity substantially, according to the CTO report, 2020.
One of the crucial challenges that is anticipated to slow down the growth momentum of the global remote access tools market is the likelihood of endpoint data breaches. BYOD concept enables employees to gain quick and ready access anywhere, anytime, irrespective of the devices used. Also, all the data are available for all the employees to improve data access and work productivity. As a result, a cloud-based remote software solution is in high demand. Because of the ened security risk, BYOD is increasing the use of cloud-based remote access software, according to SOTI Inc. 2020.
Uninterrupted high-speed internet connectivity is integral to supporting remote access tools work structure across both server and client locations. Leading market players in the remote access tools space are earning to provide high-speed internet connectivity to eliminate all technical glitches. A tiny glitch could hamper ongoing work massively and hamper overall workflow and production. To allow consumers remote job monitoring and management, besides ensuring client satisfaction, market players are investing in new technological solutions to ensure ample growth windows.
Features such as customized and personalized remote access tools solutions to support adoption across businesses of various sizes are crucial for market expansion. Companies are offering distinct services for Android and iOS users. Mobile applications and workflow monitoring demand a sturdy remote access tools infrastructure. Therefore, appropriate remote access tools to complement iOS and Android devices are highly crucial. Likewise, these tools also allow users to design the branding according to client needs and tastes. These ongoing developments are expected to further fuel high growth potential in the coming years.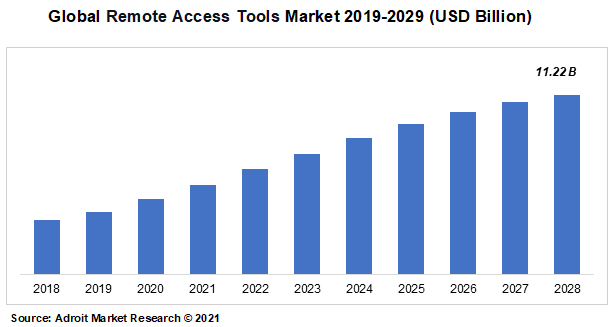 Latest Innovations in the Remote Access Tools Market: A Snapshot
With the advancement of technology, distance education and e-learning are becoming more popular and in high demand. In the same way, institutes and universities throughout the world are seeing an increase in distant learning enrolment. As a result, education has transitioned to an online learning platform, driving up demand for software for instructors and students all around the world.
Even after COVID-19, remote software technology has seen widespread use and expansion in the education industry.
Remote learning allows for greater flexibility in the learning process while also providing opportunities for teaching and advanced learning. The rising popularity of e-learning and distant learning is boosting demand for the industry to aid education providers in supporting students. In addition, software vendors have released enhanced remote desktop solutions to facilitate distance learning, in response to the increased popularity of remote learning.
For example, Splashtop Inc. introduced a "remote labs offering" in August 2020 to make remote access to computer labs at colleges and institutions easier. As a result, the increased use and need for desktop software in e-learning and distant learning is likely to boost demand. Table of Contents
Remote Access Tools Market Scope
| | |
| --- | --- |
| Metrics | Details |
| Base Year | 2020 |
| Historic Data | 2018-2019 |
| Forecast Period | 2021-2028 |
| Study Period | 2018-2028 |
| Forecast Unit | Value (USD) |
| Revenue forecast in 2028 | USD 11.22 billion |
| Growth Rate | CAGR of 21 % during 2021-2028 |
| Segment Covered | Type, Application, Regions |
| Regions Covered | North America, Europe, Asia Pacific, South America, Middle East and Africa |
| Key Players Profiled | The top companies that hold the market share in remote access tools market are TeamViewer Group, Microsoft Corporation, Splashtop Inc., ConnectWise,LLC. |
Key Segments of the Remote Access Tools Market
Type Overview, 2019-2029 (USD Million)
Application Overview, 2019-2029 (USD Million)
BFSI, Healthcare
IT & Telecommunication
Government
Manufacturing
Education
Others
Regional Overview, 2019-2029 (USD Million)
North America
Europe
Germany
France
UK
Rest of Europe
Asia Pacific
China
India
Japan
Rest of Asia Pacific
South America
Mexico
Brazil
Rest of South America
Middle East and South Africa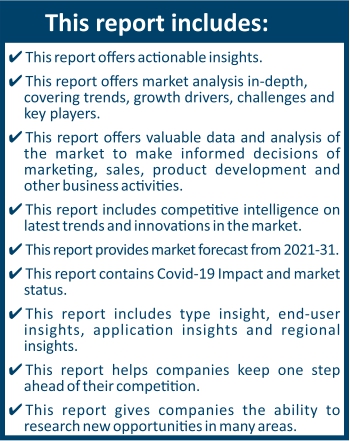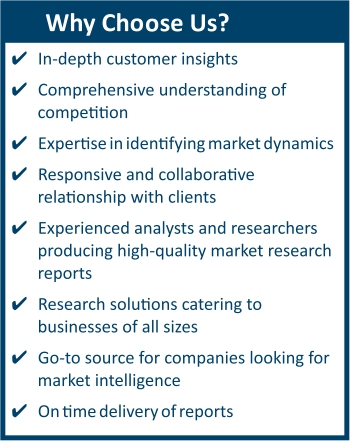 Frequently Asked Questions (FAQ) :
The market value of remote access tools market in 2029 was USD 11.22 billion.
The remote access tools market is growing at a CAGR of 21% over the forecast period.
The application of the remote access tools market small & medium enterprises and large enterprises and Other.
North America dominated the market for remote access tools market and accounted for the largest revenue share.
The top companies that hold the market share in remote access tools market are TeamViewer Group, Microsoft Corporation, Splashtop Inc., ConnectWise,LLC.