The global high-pressure die casting market is expected to be driven by the developing automotive industry, rising usage for die casting components in automotive engine parts and industrial machinery, expanding construction sector, and rising use of aluminium die casting components in the automotive and electrical & electronics sectors.
The value of the High-Pressure Die Casting (HPDC) market is projected to grow to US$ 19500 million with an estimated CAGR of 6% by 2027
Impact of Covid-19 on the Global High Pressure Die Casting
As the COVID-19 virus grows, regulatory agencies throughout the globe are being required to undertake strict shut downs and travel restrictions. Moreover, this has had a huge influence on the High-Pressure Die Casting (HPDC) Market industry's growth.
The COVID-19 pandemic disrupted supply chain systems, since a number of fundamental equipment and consumables are significantly reliant on foreign imports. Moreover, the strict demand of governmental bodies to adhere to social distance requirements pushed businesses to function with a basic minimum of workers, resulting in a decline in the efficiency rate of the sectors. As a result, all of these problems harmed the High-Pressure Die Casting (HPDC) Market business.
Alimunium Followed By Zinc Will Drive The Global High-Pressure Die Casting (HPDC) Market Growth
Over the last five years, the use of non-ferrous die castings in powertrain, body in white, chassis, and steering parts has increased significantly. Currently, about 30 percent to 35 percent of automotive parts in a vehicle are composed of aluminium alloys, which are typically manufactured utilising the high pressure die casting method, which has larger production volumes and more component design freedom.
Parts like the engine block, bottom crankcase extensions, gearbox casing, and drive unit are all made of aluminium. Die cast components offer superior surface finishes, retain constant characteristics and tolerance, and maximise metal output, rendering it the greatest cost effective casting technique for mass manufacturing of aluminium parts. The HPDC method, on the other hand, tends to create substantial porosity and oxides as a result of trapped gas and solidification shrink, compromising the mechanical qualities of the casting components.
Some vehicle components have been created using zinc highly pressurized die casting (HPDC), with the most important features being safety, corrosion resistance, and stability. Zinc HPDC components are used in a variety of automotive applications, including belt pretensioners, spark plug heads, starter motor housing, contemporary door locks, and door handles. Due to continued improvements toward putting autonomous cars on the industry, with driver and passenger safety as the primary requirement for autonomous driving, zinc HPDC use in vehicles may continue to rise over the projection period.
Engine Parts And Transmission Parts Segment Will Be The Leading Application In The Global High-Pressure Die Casting (HPDC) Market Growth.
Gearbox casings, oil sumps, Engine blocks, engine mounts, and structural pieces like cross-car beams are among the aluminium and magnesium automobile castings that may be produced using high pressure die casting technique.
It's frequently utilised in different industries to make components for everything from the most basic – simple lightbulb part – to some of the most complex, such as aeronautical engine parts.
APAC Region Will Dominating The High-Pressure Die Casting (HPDC) Market Growth.
APAC is the largest contributors to the growth of global high pressure die casting market. Due to increased demand for vehicles in China and India, technical breakthroughs and innovation, and an increase in the usage of aluminium die casting for different applications in this region, Asia-Pacific is likely to lead the high pressure die casting (HPDC) market. Because of the increased production from lightweight vehicles, North America is likely to play a vital role in the high pressure die casting industry.
China is a prominent die casting components producer, accounting for the bulk of the region (Asia Pacific) die casting share of the market. China's metal casting sector employs around 26,000 people, with 8,000 of them producing non-ferrous castings. Castings are produced in China in excess of 49.3 million metric tonnes. Hyundai Sung woo Holdings Co. Ltd chose RUSAL as its chosen long term resources to ensure sustainable of primary foundry aluminium alloys in January 2021. For the automobile sector, RUSAL manufactures and distributes foundry aluminium alloys.
Japan is the world's fourth-largest manufacturer of castings. In Japan, overall numbers of metal casting manufacturing facilities has risen to 2,159. The overall casting production volume in Japan reached 5,490 thousand tonne, with a per-foundry production rate of 2,543 tonne. Over 1,380,570 metric tonnes of aluminium casting and 23,530 metric tonnes of zinc castings were produced at Japanese foundries in 2016. The Japanese high pressure die casting market is predicted to increase due to the rising car industry, stabilising industrial sector, customer preference for fuel-efficient automobiles, and recent improvements in die casting processes.
The increased focus of foundries on boosting innovation in order to develop goods that suit customer demands and international norms is providing new opportunities for market participants. The Asia Pacific high pressure die castings market is emphasising on technical ability and trademark orientation, which are regarded important development factors. Such events and developments are projected to add to the market's overall growth in the Asia-Pacific region.
Automotive manufacturers are using ultralight non-ferrous metals to decrease vehicle weight in response to CAFÉ rules and EPA measures to lower automobile emissions and increase fuel economy. As a consequence, the market's expansion is expected to be aided by the adoption of high pressure die casting throughout the projected period.
HPDCs (high-pressure die castings) are ultralight alternative components created by pushing melted metal at high speed and pressure through moulds. The high pressure die castings market study examines the most recent trends, the influence of COVID-19, and technical advancements in the industry.
The injection moulding machine that feeds the mould might be either a hot chamber or a cold chamber, according on the metal utilised. The metal is kept inside the diecasting machine during hot chamber die casting, then dragged into the chamber and driven further into mould either by injection piston. These machine components are constantly in touch with molten metal. The metal is melted in a separate furnace, moved to a holding furnace, then put into a shot sleeve then injected through into mould in the cold chamber process.
The report's scope includes materials, application, and region segmentation. The industry is divided into three types of raw materials: aluminium, zinc, and magnesium. The industry is divided into four categories: automotive, electrical & electronics uses, industrial uses, as well as other applications.
During the forecast timeframe, the automotive sector is anticipated to gain prominence. The automotive business landscape has seen significant and consistent expansion in recent years has resulted of rising passenger and commercial vehicle sales in developing countries such as India and China, and technological advancements such as battery powered self - driving technology vehicles or autonomous vehicles are driving the market in Europe and North America, contributing to overall market stability.
Though the COVID-19 epidemic had a detrimental influence on the market, demand is projected to restore to prior levels throughout the projection period when production operations restart. This is attributable to a growth of the market for sport utility vehicles (SUVs) and electric vehicles, owing to a rising preference among purchasers for multi-purpose utilities and improved comforts.
The need for different die casting processes, particularly high pressure die casting, is expected to increase as new vehicles and their related component manufacture become available.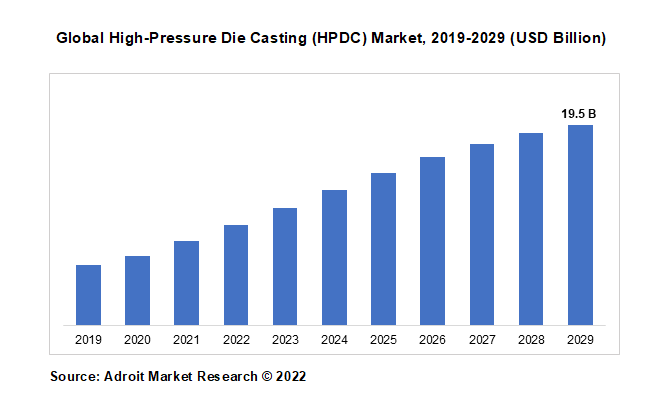 The major players in global high pressure die casting market are Ryobi Die Casting, Rockman Industries, Rheinmetall AG (Rheinmetall Automotive, formerly KSPG AG), Officine Meccaniche Rezzatesi, Engtek Group, Koch Enterprises Inc. (Gibbs Die Casting Group), Georg Fischer AG, Shiloh Industries, Sundaram – Clayton, Endurance, Nemak SAB, and Dynacast among others.
To further stabilise demand in the market throughout the projection period, manufacturers are focused on strengthening their position in the market by implementing the newest manufacturing techniques such as automation.
Latest Innovation in the Global High-Pressure Die Casting (HPDC) Market : A snapshot
Endurance Technologies' new factory at Vallam, Vadagal, Kancheepuram, Tamil Nadu, started its commercial production in February 2021. For providing machined aluminium casting to Hyundai, Kia, and Royal Enfield, the factory creates aluminium die-castings and integrates brake disc components with control brake modulators.
Ryobi aluminium Casting (UK) Ltd stated in December 2020 that it has signed a multi-million pound deal with a growing transmission provider focusing in electric drivetrains for the automobile sector. The contract is worth around GBP 15 million each year. Beginning in 2023, the firm will make 150,000 clutch and gearbox cases every year new hybrid vehicles as part of the agreement.
Martinrea, a provider of ultra - light frameworks and propulsion systems to the automotive industry, announced in September 2021 that it would invest USD 31 million in its Hopkinsville, Kentucky, facility to increase manufacturing capacity for ultra - light, high strength steel frame products for internal combustion engines and battery electric vehicles. For manufacturers such as Ford, GM, VW, BMW, and Nissan, the factory manufactures the front and rear suspensions subframes, powertrain cross-members, upper and lower control arms, plenums, arm rockers and body parts.
High-Pressure Die Casting (HPDC) Market Scope
| | |
| --- | --- |
| Metrics | Details |
| Base Year | 2020 |
| Historic Data | 2018-2019 |
| Forecast Period | 2021-2027 |
| Study Period | 2017-2027 |
| Forecast Unit | Value (USD) |
| Revenue forecast in 2027 | US$ 19500 million |
| Growth Rate | CAGR of 6 % during 2021-2027 |
| Segment Covered | by Type, Regions |
| Regions Covered | North America, Europe, Asia Pacific, Middle East and Africa, South America |
| Key Players Profiled | Nemak, GF Automotive, Ahresty, Ryobi, Endurance Technologies, Dynacast, Handtmann, Guangdong Hongtu, KPSNC, Chongqing Yujiang, Alteams, Ashok Minda, FAIST, Aurrenak, EnginSoft |
Key Segments of the Global High-Pressure Die Casting (HPDC) Market
Type Overview, 2019-2029 (USD Billion )
Aluminum
Magnesium
Zinc
Others
End Use Overview, 2019-2029 (USD Billion )
Engine Parts
Body Assemblies
Transmission Parts
Others
Regional Overview, 2019-2029 (USD Billion )
North America
Europe
Germany
France
UK
Rest of Europe
Asia Pacific
China
India
Japan
Rest of Asia Pacific
South America
Mexico
Brazil
Rest of South America
Middle East and South Africa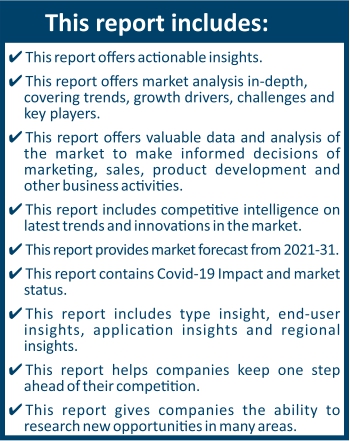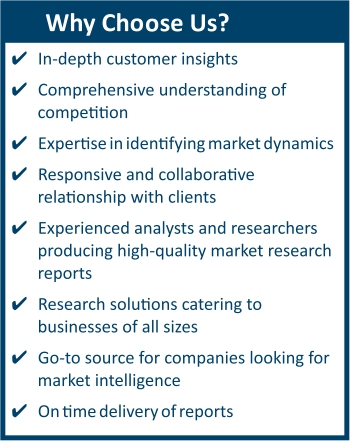 Frequently Asked Questions (FAQ) :
The market value of high-pressure die casting market in 2029 was USD 19.5 billion.
The high-pressure die casting market is growing at a CAGR of 6% over the forecast period.
The application of the high-pressure die casting market engine parts, body assemblies, transmission parts and other.
APAC region dominated the market for high-pressure die casting market and accounted for the largest revenue share.
The top companies that hold the market share in high-pressure die casting market are Ryobi Die Casting, Rockman Industries, Rheinmetall AG (Rheinmetall Automotive, formerly KSPG AG), Officine Meccaniche Rezzatesi, Engtek Group, Koch Enterprises Inc. (Gibbs Die Casting Group), Georg Fischer AG & among others.