An engine block, also referred to as cylinder block, is a key component that make up the bottom end of a motor. It is composed from an aluminum alloy and cast iron on modern cars, trucks and older vehicles.
The value of the Engine Blocks market is projected to grow to not found with an estimated CAGR of not found% by Not information
The global market size for engine blocks was valued at USD 54.81 billion in 2018 and is anticipated to rise up to USD 68.04 billion by 2025 with a CAGR of 1.91% during the forecast period. The engine blocks market in terms of production is expected to be 98,184 thousand units in 2018 and is expected to reach 1,25,989 thousand units in 2025. Growing vehicle production in developing economies is anticipated to drive the automotive engine block market growth. Besides, demand for light weighting vehicle to meet the specific requirements with stringent emission norms is predicted to boost the demand for lighter engine blocks.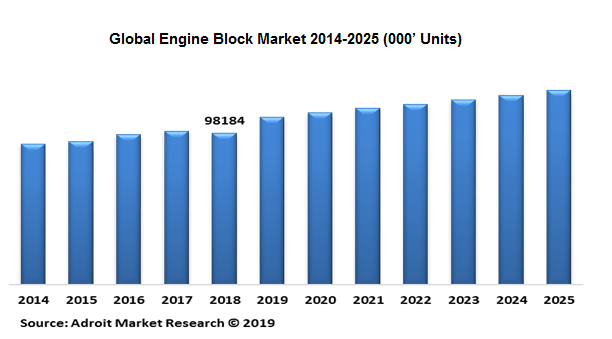 With the help of compacted graphite iron (CGI), engine block structure is able to achieve small cross-section. When compared to aluminum, CGI facilitate with better fatigue resistance at high temperatures. This reason particularly contribute in higher adoption of CGI in diesel and V-engines as it decrease flexing area between the cylinders. Apart from that, evolving technology and seismic shift from fossil fuel vehicles to hybrid vehicles have boosted light weighted engine blocks demand. Manufacturers are emphasizing on offering machined engine blocks so as to enhance productivity and value of product.
Engine Blocks Market Scope
| | |
| --- | --- |
| Metrics | Details |
| Base Year | 2019 |
| Historic Data | 2017-2018 |
| Forecast Period | 2020-2025 |
| Study Period | 2015-2025 |
| Forecast Unit | Value (USD) |
| Revenue forecast in 2025 | USD 68.04 billion |
| Growth Rate | CAGR of 1.91% during 2021-2028 |
| Segment Covered | Type, Application, Regions |
| Regions Covered | North America, Europe, Asia Pacific, South America, Middle East & Africa |
| Key Players Profiled | KARAN EXPORTS, CEMEX, Weber Automotive, Honda, DCM Engineering, Yamuna Automotive, Italpresse Gauss, Weichai America, TCU, TRACKO INTERNATIONAL and Dynacast. |
Key Segments of the Global Engine Block Market
Type Overview, 2015-2025 (USD Billion)
V Engine
Inline Engine
Boxer Engine
Application Overview, 2015-2025 (USD Billion)
Passenger Vehicles
Trucks
Racing Cars
Others
Regional Overview, 2015-2025 (USD Billion)
North America
Europe

France
UK
Germany
Italy
Rest of Europe

Asia Pacific

India
Japan
China
Southeast Asia
Rest of APAC

South America

Brazil
Argentina
Rest of South America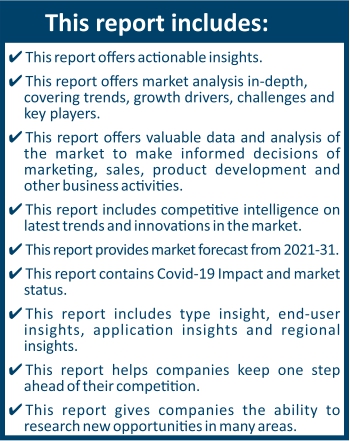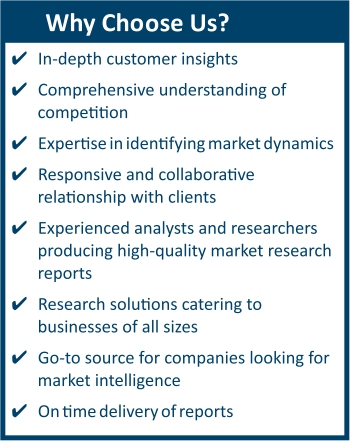 Frequently Asked Questions (FAQ) :
The market value of engine blocks market in 2025 was USD 68.04 billion.
The engine blocks market is growing at a CAGR of 1.91% over the forecast period.
The application of the engine blocks market Passenger cars, Trucks and other.
The suppliers of engine blocks are continuously striving to create better and lighter blocks so as to enhance or improve the efficiency of automobile engines. The engine block is the most intricate single and largest piece of metal used in an internal combustion engine on to which other important engine parts are fitted. In general, it is manufactured as a near net-shape casting and particularly machined to offer the locally required surface quality.
The engine block solely holds 3-4% of the overall weight of the average vehicle. Thus, it has a vital role in all weight-reduction considerations. Aluminium casting alloys as a replacement for the conventional cast iron and subsequently reduces engine block weight between 40-55%, even when the lower strength of aluminium when compared to grey cast iron is considered.
The application of aluminium engine blocks began in gasoline engines in the late 1970s. Due to the higher technical requirements, however, replacement of cast iron was restrained in diesel engines until the mid-1990s. With the growing number of diesel engines, the demand to use lightweight design criteria was gaining momentum and became critical for diesel engines too. Around 2005, the market share of aluminium engine blocks touched half of the total market and its penetration is further growing. At present, blocks for gasoline engine are made from aluminium and with further evolvement in aluminium alloy, its use has increased in diesel engine blocks.
Modern foundries are repetitively on the lookout for ways to heighten efficiency, surge flexibility and advance workplace safety. The uses of robots make it easier to deliver the productivity you need to be competitive. Work at foundries is less than desirable for people, but perfect for robots, which are ideally suited to take on the worst aspects of the process. Robots provide flexibility in foundry applications, including ladling and secondary operations such as degating and material removal. Using automatic tool changing, the robots place sand cores into bench stations, pour molten aluminium into molds, extract and degate the castings, and clean the crucible. Robot based automation helps to optimize foundry processes and productivity.
Like many other industry vertical, foundries are continuously on the lookout for ways to increase their productivity, reduce costs and rise equality. With the drastic shift from iron to aluminium and other light alloys as well as for both economic and ecological reasons, foundries are investing their capital in new machinery. Robots are always there to gain efficiency along the entire value chain. Aluminium foundries may be poised for growth worldwide. Traditional casting methods do not have the flexibility to cast wheels, structural components, engine/transmission components and higher complex parts with thinner walls. Robotics improve quality, profitability and consistency.
For instance, ABB robots, predominantly IRB6600 models, play an important role for casting, processing and machining blocks of metal, predominantly aluminium or alternatively magnesium at BMW's light-metal foundry in Landshut, near Munich, southern Germany. The robots function with ease in high temperatures and where chemicals are in use, manage lot of components and carry parts that are too heavy for humans.
Type Segment
On the basis of type, global engine blocks market is segmented into passenger vehicle, trucks and others. Out of all, the market for passenger vehicles dominated by occupying 63.8% out of total share owing to high volume production of passenger vehicles. Typically, passenger vehicles is inclusive of light vehicles like light commercial vehicles and passenger cars. According to the OICA Organisation Internationale des Constructeurs d'Automobiles (International organization of Motor Vehicle Manufacturers) definition, passenger cars consists motor vehicles with at least four wheels, comprising no more than eight seats and used for the transportation of passengers. They include economic cars and high end luxury cars. Therefore, there are wide spectrum of engines which require engine blocks of various materials and specifications. The most common engine block material is cast iron due to its economic value and high durability.
On geographical front, Asia-Pacific ranked highest in terms of engine block production with 52886 thousand units produced in 2018 which is expected to grow during the forecast period. Developing countries in Asia-Pacific such as China and India, the affordability has increased which boosted the production of vehicles, which in turn, drive the engine block market growth.
After a healthy eight year recovery-time the automotive market reached 95.71 million units in 2018. Worldwide vehicle sales is expected to cross the 100 million unit threshold in 2019. Asia led the way as the largest contributor to sales growth, thanks to China and India cumulatively generating more than 55% and 75% of the additional global sales, respectively in 2018 and 2019. China is on course to strengthening its position as the world's largest automotive market, despite a slight downshift in new registrations.
Europe remained the second largest region in spite of the decelerating growth, yet still increasing sales in the E.U., specifically in the German and French markets, with the U.K. and Italy as key exceptions, and to the strong performance in the Eastern countries, boosted by the rebound in Russia and double digit growth in smaller markets. Germany continues to host Europe's largest market share in 2018.
The primary reason attributed to the rising demand for automobiles is the global rise in the middle class population. The emergence of an aspiring and increasingly discerning middle class in countries worldwide is one of the most significant social and demographic trends of the 21st century. Middle-class disposable income is increasing and is projected to rise dramatically over the next 15 years, especially in Asia.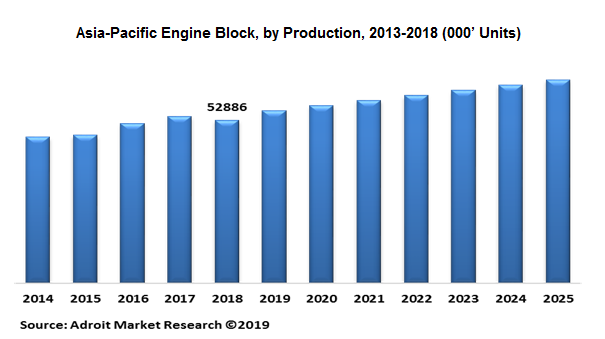 Some of the prominent key players for global engine block market includes Weber Automotive, Honda, KARAN EXPORTS, CEMEX, Yamuna Automotive, DCM Engineering, TCU, Weichai America, TRACKO INTERNATIONAL, Italpresse Gauss and Dynacast. Various initiatives are taken by these players like in April 2019, Volkswagen began testing BS-VI-compliant (capacity: 1.0-litre) TSI engines in India. Cars that are armed with Volkswagen's brand new BS-VI compliant, EA211 series, 1.0-litre BS-VI-compliant TSI engine is likely to substitute the made-in-India 1.6-litre MPI engine that powers the Vento and the Skoda Rapid and the 1.2-litre TSI engine which is currently available in the Vento TSI and the Polo GT TSI. Series of EA211 engines, get a cylinder head with an integrated exhaust manifold and cast-aluminum block. Besides, engines have forged aluminum pistons and connecting rods and are lighter, more compact and generate less friction; hence add more efficiency than the current crop of turbocharged and naturally aspirated engines.