The use of Giant Magneto Resistance (GMR) based devices is becoming increasingly popular in a variety of industries. In this article, we will explore the potential applications of GMRs and their market opportunities, from data storage to electric vehicles to microwaves and more. Find out how GMRs could revolutionize the way we use technology!
Drivers of the Giant Magneto Resistance Based Devices (GMRs) Market
1. Increasing demand for high performance and miniaturization: The increasing demand for high performance and miniaturization in consumer electronic products is driving the growth of the GMR devices market. Miniaturized GMR devices are being used in consumer electronics such as laptops, mobile phones, cameras, gaming consoles, and media players.
2. Growing adoption of GMR based magnetic sensors: Magnetic sensors integrated with GMRs are increasingly being used in a variety of application areas such as navigation systems, automotive applications, industrial automation, healthcare management systems, and energy metering. The growing use of these sensors is driving the growth of the GMR devices market.
3. Advancements in material science: Advanced materials such as graphene and cobalt-based alloys have made it possible to create thinner and more efficient GMRs for use in various applications.
4. Growing popularity of wireless charging systems: Wireless charging technology is gaining traction globally due to its convenience and flexibility over wired charging technology which is propelling the growth of the GMR devices market.
Advantages of the Giant Magneto Resistance Based Devices (GMRs) Market
1. High Sensitivity: GMR based devices are capable of detecting very small changes in magnetic field and thus provide greater sensitivity than other traditional magneto-sensing technologies.
2. High Data Rate: GMRs have the ability to process data at high speeds which makes them suitable for high volume applications such as consumer electronics, automotive, and healthcare sectors.
3. Reliability: GMRs are highly reliable because they can operate without failure even under extreme environmental conditions such as high temperatures or shock and vibration.
Market Value and CAGR of the Giant Magneto Resistance Based Devices (GMRs) Market
The market value and CAGR of the Giant Magneto Resistance Based Devices (GMRs) Market is expected to reach USD 4.48 billion in 2020 with a CAGR of 8.2% from 2021 to 2032.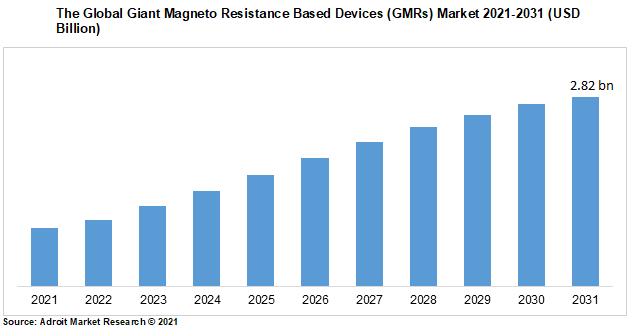 The major driving factors for the growth of the market are increasing demand for GMR-based sensors and devices in different industries, increasing use of GMRs as magnetic read head in hard disk drives, and growing demand for high performance materials in automotive applications. Moreover, new technological developments such as Tunnelling Magneto Resistance (TMR) based devices are expected to further boost the growth of this market during the forecast period.
Challenges of the Giant Magneto Resistance Based Devices (GMRs) Market
1. Manufacturing Cost: One of the main challenges in the GMR device market is the high cost of production. GMRs require complex manufacturing processes which increase their overall manufacturing cost and makes them more expensive compared to other magnetic sensors.
2. Poor Quality Control: Another challenge in this market is the lack of quality control when it comes to producing GMR components. Because of the complexity of these devices, it is difficult to ensure that all parts are up to standard and perform optimally. This leads to inconsistent performance and reliability issues for end-users.
3. Limited Applications: The use cases for GMRs are currently limited, as they are mainly used in automotive and medical applications. This limits its potential market size, as it cannot be used in a wider range of industries or applications at this time.
Key Players
The key players of the Giant Magneto Resistance Based Devices (GMRs) Market are:
1. Hitachi Ltd.
2. ABB Ltd.
3. Siemens AG
4. Honeywell International Inc.
5. Schneider Electric SE
6. Toshiba Corporation
7. NXP Semiconductors N.V.
8. Panasonic Corporation
9. Rockwell Automation, Inc.
10. Koyo Electronics Industries Co., Ltd
Segment Analysis
The most demanded product of the Giant Magneto Resistance Based Devices (GMRs) Market is expected to be the GMR-based sensors. These devices are mainly used for detecting temperature, pressure, and magnetic fields.
Type:
The types of GMR-based devices include MRAM (Magneto-Random Access Memory), spin valves, and tunnelling magnetoresistance (TMR) devices. The most commonly used type is TMR devices, followed by Spin Valves and MRAM.
Application:
GMR-based devices are widely used in a variety of applications, including automotive, medical, consumer electronics, aerospace and defines, industrial automation, wireless communication systems, and energy storage. Among these applications, the automotive sector is expected to be the largest customer of GMR-based devices due to increasing demand for vehicles with advanced safety features such as parking assistance systems and lane departure warnings.
End User:
The end users of GMR-Based Devices include automotive manufacturers, medical device manufacturers, consumer electronic companies, aerospace & defines companies, industrial automation companies and telecom service providers. The automotive is expected to dominate the market.
Region:
GMR based devices are widely available across all major regions including North America (United States & Canada), Europe (Germany & UK), Asia Pacific (China & Japan). North America is expected to dominate as far as region is concerned.
Impact of Covid-19
The lockdown measures implemented by governments across the globe to contain the spread of the virus have resulted in a slowdown in economic activity, with businesses suspending operations and supply chains being disrupted. This has led to a decrease in demand for GMRs, causing prices to fall and leading to a decline in revenue for market participants.
The recessionary conditions that are likely to prevail in the aftermath of the pandemic are expected to reduce demand for GMRs, as businesses cut back on investment spending.
Key developments in the Giant Magneto Resistance Based Devices (GMRs) Market
In January, 2020, IBM and AMD announced that they have developed chipsets for the first time ever based on GMR technology. The chipsets are said to be capable of processing data faster and more efficiently than conventional solutions.
In February, 2020, Intel announced that it has developed a new type of magnetic field sensor based on GMR technology which can be used to measure the Earth's magnetic field.
Giant Magneto Resistance Based Devices (GMRs) Market Scope
| | |
| --- | --- |
| Metrics | Details |
| Base Year | 2021 |
| Historic Data | 2020-2021 |
| Forecast Period | 2022-2031 |
| Study Period | 2021-2031 |
| Forecast Unit | Value (USD) |
| Revenue forecast in 2031 | USD 4.48 billion |
| Growth Rate | CAGR of 8.2 % during 2021-2031 |
| Segment Covered | By Type, By Application, End Users, Regions |
| Regions Covered | North America, Europe, Asia Pacific, Middle East and Africa, South America |
| Key Players Profiled | Hitachi Ltd., ABB Ltd., Siemens AG, Honeywell International Inc., Schneider Electric SE , Toshiba Corporation, NXP Semiconductors N.V. , Panasonic Corporation, Rockwell Automation, Inc., Koyo Electronics Industries Co., Ltd |
Key Segment of Magneto Resistance Based Devices (GMRs) Market
By Type Overview 2021-2031, (USD Billion)
• Clock Spin
• Counter clock Spin
By Application Overview 2021-2031, (USD Billion)
• Data Storage
• Electric Vehicles
• Industrial Motors
• Semiconductor Lasers
• Microwave Devices
• Quantum Computing
• Other
By End-User Overview 2021-2031, ($ Billion)
• Manufacturing companies
By Region Overview 2021-2031, ($ Billion)
North America
• USA
• Canada
Asia Pacific
• China
• India
• Japan
• Rest of Asia Pacific
South America
• Mexico
• Brazil
• Rest of North America
Europe
• Germany
• France
• UK
• Rest of Europe
Middle East and Africa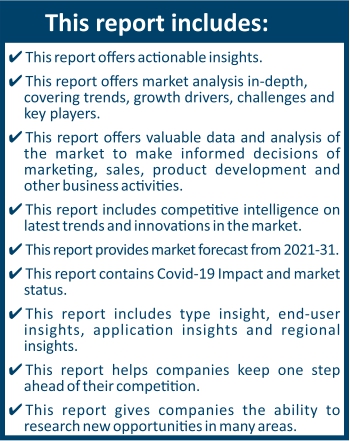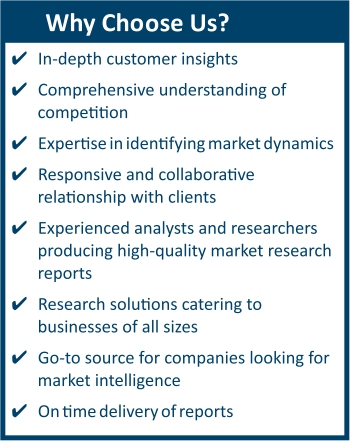 Frequently Asked Questions (FAQ) :
Giant Magneto Resistance Based Devices (GMRs) Market is projected to reach USD 2.82 billion by 2031, growing at a CAGR of 7.7