Increased technological development along with an increased demand for smartphones and digital devices are some of the reasons due to which the Sensors Market is growing at a rapid pace.
The Sensors Market is expected to reach USD 115.7 Billion during the forecast period at a 6.8% CAGR.
Covid-19 Impact & Market Status
The advent of Covid 19 has had a huge impact on the lives of many people. It has forced business to shut down due to cut in supply chains, distribution channels were destroyed. Many power stations, oil & gas plants have been shut down and as sensors were heavily used here, the Sensor market experienced a shock and the demand decreased drastically. It has also impacted the production and manufacturing industries thereby leading to reduction in overall demand.
This Sensors Market report explores the current market, regulatory aspects, and potential opportunities, and challenges in individual market segments. The report also gives a detailed outlook of the competitive landscape.
Image Sensors to Emerge as the Most Lucrative Segment
Based on type, the Sensors Market is divided into various. Among these, the image sensors registered the maximum market share in 2020 and is projected to remain at top throughout the forecast period. This is because of the wide use of these types of sensors in almost all the areas, governments need these image sensors to improve ballistic weapons' knowledge and performance. need these image sensors for. This is the reason because of which the Image sensors is the most lucrative in the type segment of Sensors Market.
MEMs to Remain Atop
By technology, the Sensors market is divided into CMOS, MEMS, NEMS, and Others. Out of these, the MEMs are supposed to remain atop during the forecast period owing to the benefits they provide. These are generally low cost, high precision inertial sensors and serve a wide variety of industrial applications.
CMOs are also going to grow at a rapid pace because of the low cost and high battery life they provide.
Automotive to have Highest Use
By End User, the Sensors market is Electronics, IT & Telecom, Industrial, Automotive, Aerospace & Defence, Healthcare, and Others. Out of these, the Automotive sector is expected to have the highest consumption of the sensors. It is attributed to the rising adoption of IoT enabled sensors in manufacturing plants to send and receive real time data.
North American Region to Render Ample Investment Avenues
North America is the largest contributor to the growth of global Sensors Market. This is because there is huge need of sensors in that region as well as the buying power that the people of these nations have. The US has the world's largest sensor manufacturers which is why there is a huge demand for the sensors.
The Asia Pacific region is also expected to have a great CAGR owing to the huge population and increasing technological advancements in that region.
The increasing need for sensors in almost all markets and industries along with the usability of sensors are few more reasons which are driving this market.
Sensors are critical components in devices that are used to sense, detect and identify changes in the environment thereby providing the needed output. Sensors are highly useful because they can do a variety of work ranging from measuring distance, detecting smoke, regulating pressure, gauge temperatures etc. Increasing demand for IoT is responsible for the growth of Sensors Market.
Sensors have penetrated almost every industry as they are the core component of almost any electronic device. They are being adopted largely because of the large number of benefits they have to offer. It also helps in reducing manpower and saving precious time due to its ability to work automatically.
The rise in the adoption of technology and growth in digitization among industries to improve efficiency and reduce the complexities is one of the reasons due to which this market is gaining importance. The unique feature of this system is that it results in maximized efficiency, minimized manpower, better inspections and decreased costs. Additionally, the rising number of industries in the world is likely to drive the growth of this market because of the need to traffic, monitor and measure things.
Improvements in AI technology can play an important role in a complete plan to make the sensors better so that the inspection and surveillance becomes much better. Additionally, improved results with less decreased costs are expected to drive the market growth.
However, high costs among certain sensors are likely to hinder the market growth. Nevertheless, Sensors Market has the growth prospects, because of the increasing need of highly efficient systems to reduce complexities.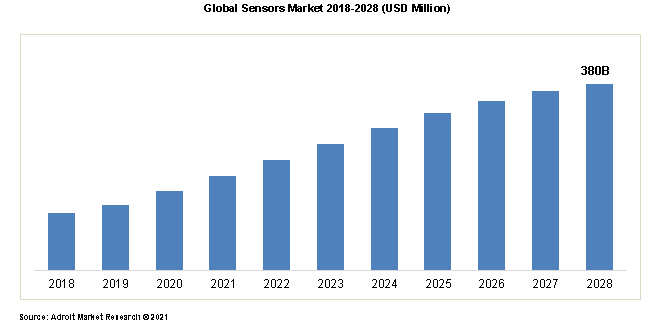 The major players of this market are Atmel Corporation, Honeywell International Inc., Infineon Technologies AG, Johnson Controls International PLC., NXP semiconductors N.V., Qualcomm Technologies Inc., Robert Bosch GmbH, Sony Corporation, STMicroelectronics, Texas instruments Inc., and TE Connectivity. Product launches, acquisitions, and R&D activities are key strategies adopted by players in the Sensors market. By applying technology, the R&D teams of the companies must try to mitigate the risks associated with security concerns. The Interface i.e., ease of use, size of the software and useful features will prove to be essential factors determining the dominant player in the market.
Latest Innovations in the Global Sensors Market: A Snapshot
March 8, 2022, Artilux, the leader in CMOS-based SWIR optical sensing technology, showed a multi-spectral optical sensing platform compatible with NIR/SWIR vertical-cavity surface-emitting laser (VCSEL) arrays, light emitting diodes (LED), and CMOS-based GeSi (Germanium-Silicon) sensors.
Sensors Market Scope
| | |
| --- | --- |
| Metrics | Details |
| Base Year | 2020 |
| Historic Data | 2018-2019 |
| Forecast Period | 2021-2028 |
| Study Period | 2018-2028 |
| Forecast Unit | Value (USD) |
| Revenue forecast in 2028 | USD 115.7 Billion |
| Growth Rate | CAGR of 6.8 % during 2021-2028 |
| Segment Covered | By End User, Regions |
| Regions Covered | North America, Europe, Asia Pacific, Middle East and Africa, South America |
| Key Players Profiled | STMicroelectronics, Sony Corporation, Hewlett Packard Enterprise (HPE), Texas Instruments, Infineon Technologies AG, Taiwan Semiconductor Manufacturing Company Limited, Microchip Technology Inc., Qualcomm Technologies, Inc., NXP Semiconductors, Panasonic Corporation. |
Key Segments of the Sensors Market
Sensors Market on the basis of Type, 2018-2028 (USD Million)
Radar Sensor
Optical Sensor
Biosensor
Touch Sensor
Image Sensor
Pressure Sensor
Temperature Sensor
Proximity & Displacement Sensor
Level Sensor, Motion & Position Sensor
Humidity Sensor
Accelerometer & Speed Sensor
Others
Technology Overview, 2018-2028 (USD Million)
End User Overview, 2018-2028 (USD Million)
Electronics
IT & Telecom
Industrial
Automotive
Aerospace & Defence
Healthcare
Others
Regional Overview, 2018-2028 (USD Million)
North America
Europe
Germany
France
UK
Rest of Europe
Asia Pacific
China
India
Japan
Rest of Asia Pacific
South America
Mexico
Brazil
Rest of South America
Middle East and South Africa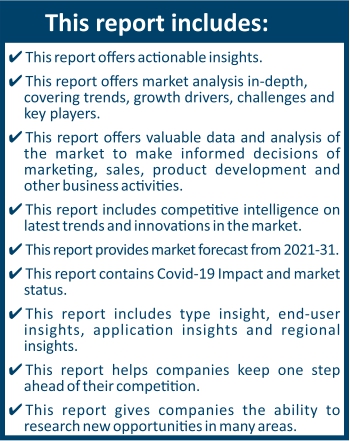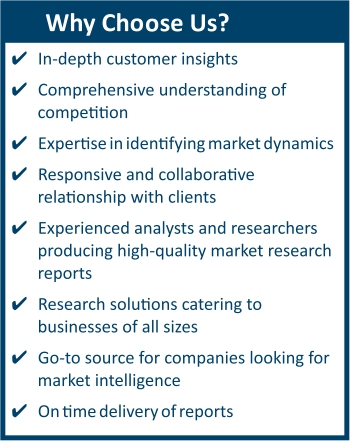 Frequently Asked Questions (FAQ) :
The market value of sensors market in 2028 was USD 380 billion.
The sensors market is growing at a CAGR of 9.5% over the forecast period.
North America dominated the market for sensors and accounted for the largest revenue share.
The base year for the report is 2020 in sensors market.
The top companies that hold the market share in sensors market are Atmel Corporation, Honeywell International Inc., Infineon Technologies AG, Johnson Controls International PLC., NXP semiconductors N.V., Qualcomm Technologies Inc., Robert Bosch GmbH, Sony Corporation, STMicroelectronics, Texas instruments Inc., and TE Connectivity.