Increased public awareness of recent fashion trend and design results in increased consumption in manufacturing sectors is driving the global fashion and apparels print label market.
The Fashion And Apparels Print Label market is expected to grow at a CAGR of 3.96% to reach USD 3,160.78 Million in 2028.
Impact of Covid-19 on the Market
As the COVID-19 virus grows, regulatory agencies throughout the globe are being required to undertake strict shut downs and travel restrictions. Moreover, this has had a huge influence on the Fashion And Apparels Print Label industry's growth.
The COVID-19 pandemic disrupted supply chain systems, since a number of fundamental equipment and consumables are significantly reliant on foreign imports. Moreover, the strict demand of governmental bodies to adhere to social distance requirements pushed businesses to function with a basic minimum of workers, resulting in a decline in the efficiency rate of the sectors.
Printed Labels Will Drive The Global Fashion And Apparels Print Label Market Growth
Woven labels are made with a string and label material on looms. Polyester and cotton are the two most used materials for woven labels. A woven label has a greater quality and is more durable than just a printed label. Woven labels are created on jacquard looms, which weave together threads to form the desired design. Weaved labels are appropriate for tags with twelve or less colours owing to the weaving process.
Trademarks and brand names may be digitally printed straight into the best material on printed labels. When it comes to printed labels, the choices online are amazing available to you is virtually limitless.
This is beneficial since you can develop eye-catching images on your clothing, even down towards the label. People prefer to know they're receiving good value for money, so paying attention to the small things instils trust and quality in potential consumers and fosters customer loyalty in existing ones. Hang tags are tags that are used in the apparel for security and providing information such as prices location of manufacturing, SKU details, bar code for easy billing facility. However the printed tags most utilised since the printing machines available in the manufacturing units can be programmed and easily print tags on clothes and apparel.
The Women's And Children's Segment Will Be The Leading Segment In The Global Fashion And Apparels Print Label Market Growth.
Women's Apparel seems to be a market for women's clothing. Clothing for children and infants is divided into two categories. dress & skirts, pants, hoodies, blouses, sports & swimwear, night & undergarments, coats and outdoor jackets, blazers, suits & ensembles and clothing accessories are indeed the categories that make up the Women's Apparel market. In 2022, the Women's Apparel industry will generate US$888.60 billion in revenue.
The global fashion and apparels print label market likely to be driven by rising demand for produced products and an increase in people's discretionary income.
A laundry sign, also known as a care sign, is a pictogram that depicts a washing procedure, such as drying, dry-cleaning, or ironing garments. These symbols are put on labels affixed to clothes, called as care tags or care labels, to show how a certain item should be washed. The icons for such care labels vary depending on the locale. Pictograms coexist with or are supplemented by written instructions in various standards.
These symbols are placed on care labels applied to clothing to indicate how a specific item should be cleaned. These care labels have different symbols depending on where you are. Written instructions under several standards coexist with or augment pictograms. The positive prognosis again for Apparel and fashion print label market has piqued the interest of the design industry. Both equipment manufacturers and converters are seeking to innovate and keep up with current trends, which presents both challenges and possibilities.
The garment label industry is complex. A label not only identifies garments and brands, but it also gives information here about how to care for the product once it has been acquired. Clothing labelling is so important that consumer protection groups all over the globe have put in place stringent requirements. In addition, independent organisations like the International Organization for Standardization (ISO) get their own labelling standards that enterprises must follow in order to be certified.
Increased public awareness of latest fashion and design results in increased market in manufacturing sectors, which helps to move the industry ahead. As ideas like circular fashion gain hold, companies are becoming more environmentally concerned and alerting their customers about it. The company's image with consumers and potential workers is improved by changing garment labels to reflect the company's commitment to sustainability.
The topic about how to create their product more ecological and circular is at the centre of their efforts. One firm, for example, is attempting to minimise product weight while increasing recycled material, as well as providing solutions in which manufacturing debris is recycled into something like a yarn that can subsequently be used in future solutions. Although both digitization and sustainability are challenges, they also provide the best chance for industry growth. Checkpoint is a vertically integrated company that helps businesses and customers connect to the digital world.
Labels that convey more than simply product information are becoming increasingly popular among retailers. Suppliers who supply intelligent labels to their clients are well-positioned for success, whether it's to improve inventory accuracy or prevent theft. The clothing and garment sectors are some among the most forward-thinking when it comes to labelling. Changes in the usage of recycled aggregates and production techniques will occur, according to Checkpoint experts, as a consequence of the demand for much more eco - friendly alternatives, enabling for the creation of more complex and intelligent labels.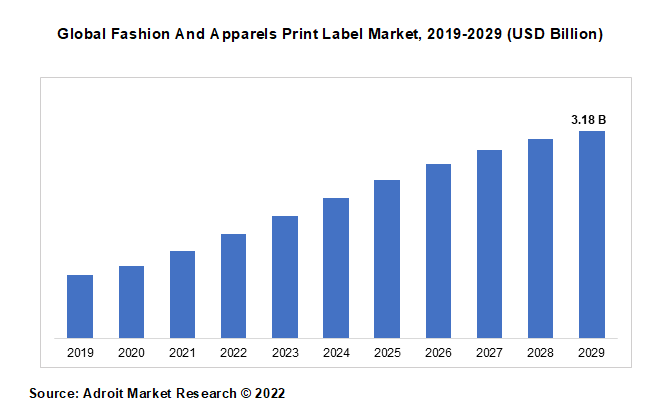 The major players in global fashion and apparels print label market are Jointak Group Limited, Finotex, Hang Sang (Siu Po), CADICAGROUP S.p.a, Fort Dearborn, SML Group Limited, Neenah, International Trimmings & Labels Pic, Trimco, CCL Industries, and Avery Dennison are some of the major participants in the fashion and apparels print label industry.
Many companies, like Nilpeter, Xeikon, and Bobst Firenze, think that digitally produced labels are more adapted to market demands and offer a competitive edge over traditional printing methods. Digital technology has answered the needs of a variety of end-user sectors in creating appealing label designs to entice potential customers to buy. The combination of digital technology and existing label printing techniques is likely to have a significant impact on all small- and large-scale industries, hence enhancing the total market.
These companies have used a range of strategic planning to improve their position in the market. These companies' main growth strategies include expansion, product development, and cooperation in order to improve their product range and geographical presence to address the rising demand for Fashion And Apparels Print Label from emerging nations.
Latest Innovation in the Global Fashion And Apparels Print Label Market: A Snapshot
Neenah Inc. obtained nine certified USDA Certified Bio based Products in their durable label solutions array in April 2021, demonstrating their commitment to sustainability activities. Several ENDURA, DISPERSA and PREVAIL durable labeling and board solutions have won the authority to show a distinctive USDA label indicating their bio based content ranging between 68 to 99 percent as a result of this third party verification.
Fort Dearborn purchased Hammer Packaging Corporation in March 2021 so that it could use Hammer's technologies to enhance the competitiveness in the decorative labeling and packaging industry by extending the company's geographic reach, capacity, and capabilities.
Fashion And Apparels Print Label Market Scope
| | |
| --- | --- |
| Metrics | Details |
| Base Year | 2020 |
| Historic Data | 2018-2019 |
| Forecast Period | 2021-2028 |
| Study Period | 2018-2028 |
| Forecast Unit | Value (USD) |
| Revenue forecast in 2028 | USD 3,160.78 Million |
| Growth Rate | CAGR of 3.96 % during 2021-2028 |
| Segment Covered | By Product, Regions |
| Regions Covered | North America, Europe, Asia Pacific, Middle East and Africa, South America |
| Key Players Profiled | Avery Dennison, Finotex, CCL Industries, Trimco Group, International Label Solutions (ITL), SML Group Limited. |
Key Segments of the Global Fashion And Apparels Print Label Market
Type Overview, 2019-2029 (USD Billion)
Woven Labels
Printed Labels
Hang Tags
Care Labels
Others
Application, 2019-2029 (USD Billion)
Women's Clothing
Men's Clothing
Children's Clothing
Regional Overview, 2019-2029 (USD Billion)
North America
Europe
Germany
France
UK
Rest of Europe
Asia Pacific
China
India
Japan
Rest of Asia Pacific
South America
Mexico
Brazil
Rest of South America
Middle East and South Africa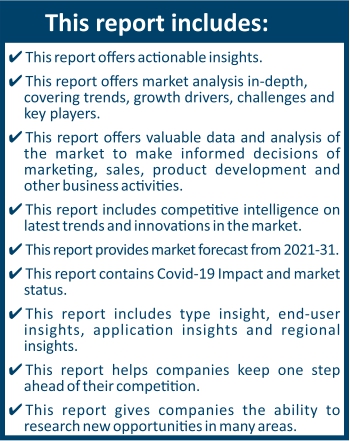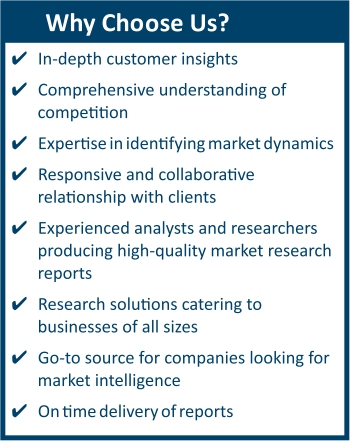 Frequently Asked Questions (FAQ) :
The market value of fashion and apparels print label market in 2029 was USD 3.18 billion.
The fashion and apparels print label market is growing at a CAGR of 6.56% over the forecast period.
The application of the fashion and apparels print label market women's clothing, men's clothing, children's clothing and other.
The top companies that hold the market share in fashion and apparels print label market are Jointak Group Limited, Finotex, Hang Sang (Siu Po), CADICAGROUP S.p.a, Fort Dearborn, SML Group Limited, Neenah, International Trimmings & Labels Pic, Trimco, CCL Industries & among others.
The base year for the report is 2021 in fashion and apparels print label market.