The Ethylhexyl Methoxycinnamate Market is predicted to expand as a result of a number of factors. Increasing demand for cosmetics and personal care products, their high safety profile, and their widespread availability are a few of these drivers. Ethylhexyl Methoxycinnamate is also likely to be used more often in a variety of skincare and haircare products due to rising consumer awareness of personal care issues. The Ethylhexyl Methoxycinnamate Market is also anticipated to be driven by rising demand from end-use sectors including soap production, medicines, sunscreens, and cosmetics during the course of the forecast period.
The creation of numerous types of cosmetics, sunscreens, and other skincare items depends on the ethylhexyl methyl cinnamate market. This substance gives the skin a smooth, even tone while shielding it from UVA and UVB rays. Because it is so good at blocking both short-wave and long-wave ultraviolet light, ethylhexyl methylcinnamate is a great option for sunscreens, facial moisturisers, and other skincare products. This chemical is also known to be heat- and light-stable, making it ideal for usage in a variety of cosmetic formulations. As more businesses seek to add sunscreen components to their product lines, demand for this chemical is therefore anticipated to stay high in the upcoming years.
The chemical substance that serves as a UV light absorber is ethylhexyl methoxycinnamate. Additionally, it is referred to by the trade name octinoxate. To shield human skin from the sun's damaging UV rays, sunscreen creams and cosmetics frequently contain this substance. A Benzophenone group is joined to an ethylhexanol moiety by an ester bond in the chemical structure of ethylhexyl methoxycinnamate. This molecule absorbs UVB rays in the 290 to 320-nanometer range, with a peak absorption at 306 nanometers. Ethylhexyl methoxycinnamate offers excellent UVA and UVB protection. When applied topically, it is regarded as non-toxic and non-sensitizing.
By the end of 2021, the market for ethylhexyl methyl cinnamate is projected to be worth USD 2,830 million, and by the end of 2031, it is projected to be worth USD 4,215 million.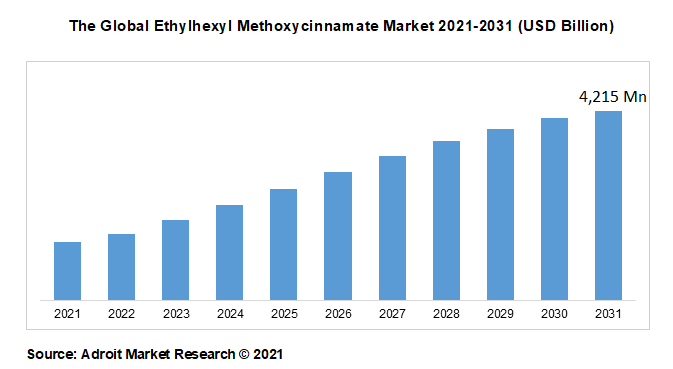 The market is anticipated to see a CAGR of 3.6% over the anticipated time frame (2021-2031). The market is being driven by rising demand for cosmetics and personal care items, increased skin protection awareness, rising customer preference for natural goods, and technological developments in the manufacturing process.
Due to the market's possible health dangers, it is heavily controlled. Governments all across the world have put severe limitations on its use, which has reduced its availability in some areas. It is also more expensive than other chemical substances used in cosmetics and personal care products, which makes it challenging for many businesses to include ethylhexyl methylcinnamate in their formulations. Additionally, a few sources generate ethylhexyl methyl cinnamate, which might make it challenging for producers to locate trustworthy suppliers and maintain stable production levels. However, due to its great efficacy as a UV filter, it is anticipated that demand for ethylhexyl methyl cinnamate will rise in the upcoming years. Additionally, new production technologies are being created, which may make it simpler to get and incorporate into goods.
The research provides comprehensive profiles of the leading companies operating in the global ethylhexyl methoxycinnamate market, including Solvay SA, BASF SE, Symrise AG, Merck KGaA, Ashland Global Holdings Inc., and others. These businesses are described in terms of characteristics including a firm overview, financial overview, business tactics used by these players to maintain their market position, and current advancements. Along with geographical research, the report offers a thorough study of the trends currently influencing or inhibiting the growth of the ethylhexyl methoxycinnamate market. Additionally, a thorough Porter's Five Forces analysis is included.
Segment Analysis
The Cosmetic Grade Segment emerged as the Most Lucrative Type
The Ethylhexyl Methoxycinnamate Market can be divided into two types: industrial grade and cosmetic grade. Due to its widespread use in numerous skin care products, including sunscreen creams and lotions, the cosmetic grade sector is predicted to dominate the market. Due to its use in numerous industries for varied purposes, such as protective coatings for plastics and paints & coatings, the industrial grade segment is expected to increase steadily over the forecast period.
The Most Prominent Application is the Sun Block Segment Followed by the Industrial anti-ageing Agent
The Ethylhexyl Methoxycinnamate Market can be divided into applications for sunblock, anti-ageing products for industry, and other uses. Due to growing skin protection awareness and rising demand for sun protection goods, sunblock is anticipated to dominate the market. Over the course of the forecast period, a consistent growth rate is anticipated for the industrial anti-ageing agent market. Due to its usage across a number of industries, including the pharmaceutical, food & beverage, and paints & coatings industries, the other applications segment is anticipated to have robust expansion over the course of the projection period.
The North American Region to render Ample Financing Opportunities
The Ethylhexyl Methoxycinnamate Market may be divided into five geographic regions: North America, South America, Asia Pacific, Europe, and the Middle East & Africa. The industry is expected to be dominated by the Asia Pacific region because of rising demand from nations like China and India. The increased demand for skin care and sun protection products is also a major market driver in the region.
COVID-19 Impact and Market Status
Production and demand for ethylhexyl methoxycinnamate have been impacted by the COVID-19 epidemic. The production of this substance has decreased as a result of the shutdown imposed by different countries throughout the world. Additionally, the market growth has been impeded by the fall in the consumption of cosmetics and personal care items. The automotive, construction, and other industries, which have been less affected by the pandemic than the cosmetic business, use ethylhexyl methoxycinnamate of the industrial grade. In the upcoming months, this is anticipated to relieve some of the market's pressure. Due to the market's extensive range of applications across numerous sectors, it is also anticipated to experience significant growth in the near future.
Recent Developments in the Ethylhexyl Methoxycinnamate Market
• A study on the use of biorefinery technology to create ethylhexyl methoxycinnamate was published in the journal Green Chemistry in March 2021. The article examined current production techniques and made some potential new recommendations.
• In April 2021, a study that used straightforward chemicals as its starting materials to synthesise ethylhexyl methoxycinnamate was published in the journal Industrial & Engineering Chemistry Research. The technique might be used on a large scale in the industry.
• According to a Grand View Research analysis published in May 2021, the global ethylhexyl methoxycinnamate market would expand between 2021 and 2028 at a CAGR of 8.2%. According to the survey, two major factors contributing to this rise are the rising demand for sun care products and the quickening rate of urbanisation in developing nations.
Ethylhexyl Methoxycinnamate Market Scope
| | |
| --- | --- |
| Metrics | Details |
| Base Year | 2022 |
| Historic Data | 2020-2021 |
| Forecast Period | 2022-2030 |
| Study Period | 2020-2030 |
| Forecast Unit | Value (USD) |
| Revenue forecast in 2030 | USD 4,215 million |
| Growth Rate | CAGR of 3.6 % during 2021-2030 |
| Segment Covered | Type, Application, Regions |
| Regions Covered | North America, Europe, Asia Pacific, South America, Middle East and Africa |
| Key Players Profiled | Solvay SA, BASF SE, Symrise AG, Merck KGaA, Ashland Global Holdings Inc., and others. |
Key Segments of the Ethylhexyl Methoxycinnamate Market
Type Overview, 2021-2031 (USD Billion)
• Cosmetic Grade
• Industrial Grade
Application Overview, 2021-2031 (USD Billion)
• Sun Block
• Industrial anti-ageing Agent
• Other
Regional Overview, 2021-2031 (USD Billion)
North America
• U.S
• Canada
Europe
• Germany
• France
• UK
• Rest of Europe
Asia Pacific
• China
• India
• Japan
• Rest of Asia Pacific
South America
• Mexico
• Brazil
• Rest of South America
• Middle East and South Africa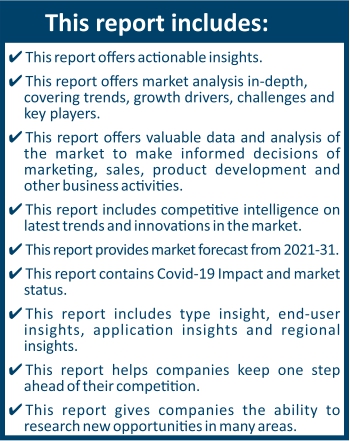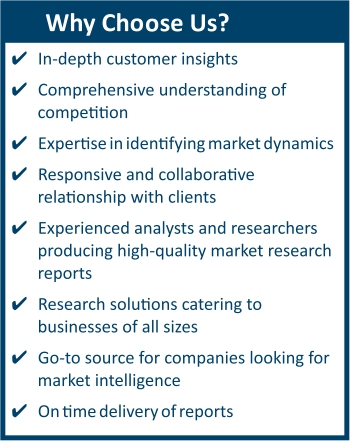 Frequently Asked Questions (FAQ) :
Ethylhexyl Methoxycinnamate Market is projected to reach USD 4,215 million by 2031, growing at a CAGR of 3.6%