Only a small portion of the worldwide equipment sector is represented by the market for equipment as a service. However, due to the advancement of digitalization, the growing disruption of the Internet of Things (IoT) business, and other technologically advanced institutions, equipment as a service has seen substantial positive growth in recent years.
COVID-19 Impact and Market Status
The COVID-19 pandemic outbreak has had a major effect on the market for equipment services. Due to government regulations, many industries have been forced to shut down as a result of the epidemic, which has decreased demand for equipment services. As a result, equipment service providers' earnings have decreased. The market is anticipated to rebound in the upcoming months as businesses begin to reopen and demand equipment services rises.
Condition Monitoring to Remain at the Top of the Segment
The market is divided into Condition Monitoring, Production Monitoring, Predictive Maintenance, Process Monitoring, and Others based on application. Due to the rise in connected devices and the demand for predictive maintenance, Condition Monitoring is predicted to expand among these segments at the greatest CAGR throughout the projected period.
Pay-Per-Use is in Top among all the Payment Models
Out of all the payment models present in this market segment, Pay-Per-Use accounts for the largest share and it is predicted that it will rise often more during the projection period. This method benefits both producers and users and the payment is done on an instant basis. Pay-per-use is a profitable business model for machines and equipment, and it is used in many sectors, including the manufacturing of medical equipment.
Manufacturing to Boom in the Forecast Period
The market is divided into the following end-user categories: automotive, heavy machinery, medical devices, manufacturing, oil & gas, and others. Manufacturing is predicted to see the highest CAGR among all categories throughout the projection period because of the rise in demand for connected devices and predictive maintenance.
North America to Hold the Major Share
Due to the region's growing inclination toward the adoption of cutting-edge technology, North America is predicted to occupy a significant share of the equipment as a service market. Additionally, the majority of large firms are well-represented in this area, promoting the EaaS industry's expansion. Additionally, South Asia & Pacific is anticipated to experience rapid growth during the forecast period. Due to the use of IoT and IoT technologies across a variety of landscapes in this area, the EaaS market is expected to expand.
The market for equipment as a service is anticipated to grow dramatically throughout the anticipated timeframe and draw market participants. Equipment manufacturers and businesses have options owing to EaaS, and by combining IoT technology with equipment contracts, businesses may benefit from greater uptime without making a significant additional investment. As the equipment is serviced before highly worn-out circumstances, businesses that deal in equipment also profit from a lower failure rate.
A business concept is known as "equipment as a service" entails renting out equipment to various end users and obtaining money for the usage of the equipment using various payment forms. It is a kind of service-driven business model that provides numerous advantages to both the consumer and the EaaS supplier. Along with increasing revenue from growing EaaS adoption, the approach aids in preserving solid client connections.
Compared to the often-used concept of software as a service (SaaS), "equipment as a service" (EaaS) is a more recent idea. SaaS enables users to use subscription-based cloud software. For instance, it is possible to utilise increasingly popular OTT platforms like Netflix without needing to buy them. EaaS was initially not extensively used since the systems could not reliably forecast system breakdowns. EaaS has lately received a boost from the development of the industrial Internet of things (IoT), which includes solutions for artificial intelligence, preventive maintenance, and the Internet of things (IoT).
Equipment service providers also include equipment makers, who have embraced this business model to take advantage of the new ways of generating revenue that has emerged with the rapid expansion of smart factories around the world. Improved equipment design, the creation of preventative maintenance programs, lower capital expenditure, enhanced data reliability, and lower operational expenses are a few of the main advantages. The combination of IoT technologies with equipment contracts is helping many firms increase uptime without incurring significant costs. The lower failure rate typically benefits equipment and machinery enterprises since the equipment is maintained before the problem gets worse.
Rising disruption and digitalization are presenting significant prospects for businesses launching novel business models. The combination of IoT equipment and technology with elements of the SaaS model is one of the key characteristics that has enormous promise. For years, configuration complexity has been a growing issue. As clients want greater customization and exact specifications, system complexity is rapidly increasing. Therefore, one of the main things preventing the equipment-as-a-service market from expanding is the increased demand for complex system configurations.
The Global Equipment Service Market is anticipated to reach USD 164.82 Billion by 2029, increasing at a CAGR of 6.67% from its estimated 2019 value of USD 119.34 Billion.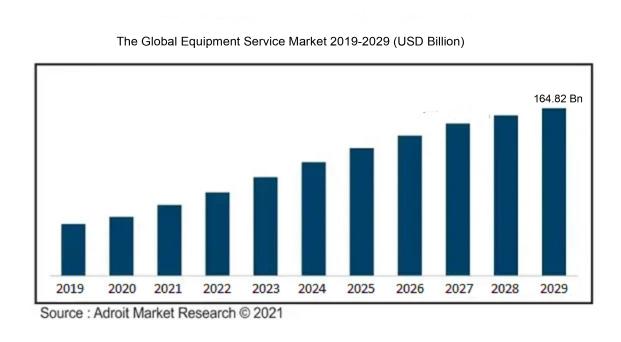 Equipment as a Service refers to the value-added service that is provided in conjunction with the apparatus that just so happens to be on the customer's property. This is advantageous to manufacturers since it provides steady income streams; provided the machines are functional, they can receive paid. EaaS also makes it possible for end users and producers to gather information on how a device is used.
The most challenging task of recognizing configurations and cost-effectively, reactively, and proactively servicing them should be the Centre of the installed equipment base maintenance strategy. Since businesses prefer to maintain the balance of their existing equipment rather than purchasing new equipment, this is thought to have a significant potential for high revenue. It is challenging to discover strategies to lower the high servicing costs of complicated equipment. As a result, high costs are impeding the expansion of the market for equipment as a service.
ABB, Schneider Electric, Hitachi, IBM, Microsoft, SAP, GeVox Solutions, Siemens, and Oracle are some of the major companies in the world market for equipment service. Due to the rising demand for services related to predictive maintenance, these businesses are anticipated to expand quickly in the upcoming years. Consequently, this study presents a thorough analysis of the equipment service market's competitive landscape.
Snapshot of the Latest Innovation in the Equipment Service Market
ABB introduced a brand-new digital service platform dubbed "ABB Ability" in 2019. This platform is made to provide consumers with predictive maintenance and other services.
Siemens introduced the "SiemensMindsphere" as a new product in 2019. Predictive maintenance and other services are provided to consumers via this product, which is a cloud-based platform. In the upcoming years, it is anticipated that these improvements would fuel the equipment service market's expansion.
A new product dubbed "EcoStruxure Asset Advisor" was introduced by Schneider Electric in 2019. This product is made to provide consumers with preventative maintenance and other services.
Equipment Service Market Scope
| | |
| --- | --- |
| Metrics | Details |
| Base Year | 2022 |
| Historic Data | 2019-2020 |
| Forecast Period | 2022-2029 |
| Study Period | 2019-2029 |
| Forecast Unit | Value (USD) |
| Revenue forecast in 2029 | USD 164.82 Billion |
| Growth Rate | CAGR of 6.67 % during 2019-2029 |
| Segment Covered | Application, Payment Model, End-User, Regions |
| Regions Covered | North America, Europe, Asia Pacific, Middle East and Africa, South America |
| Key Players Profiled | ABB, Schneider Electric, Hitachi, IBM, Microsoft, SAP, GeVox Solutions, Siemens, and Oracle |
Key Segment of the Global Equipment Service Market
Application Overview (USD Billion)
Condition Monitoring
Production Monitoring
Predictive Monitoring
Process Monitoring
Others
Payment Model Overview (USD Billion)
Machine-as-a-Service
Pay-Per-Use
Usage-Based-Payment
Service-Driven-Business-Model
Others
End-Use Overview (USD Billion)
Aerospace and Defense
Automotive
Heavy Machinery
Medical Devices
Manufacturing
Oil and Gases
Others
Regional Overview (USD Billion)
North America
Asia Pacific
China
India
Japan
Rest of Asia
Europe
Germany
France
UK
Rest of Europe
South America
Mexico
Brazil
Rest of America
Middle East and Africa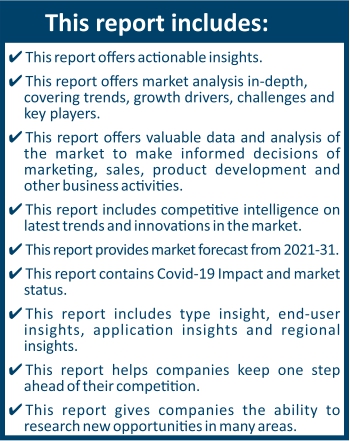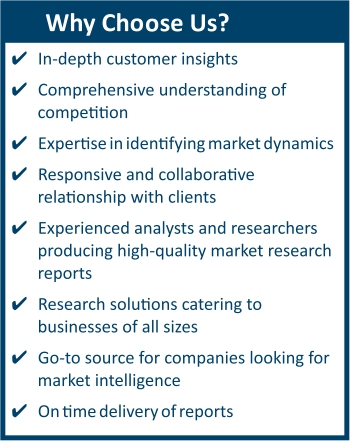 Frequently Asked Questions (FAQ) :
The equipment service market is growing at a CAGR of 6.67% over the forecast period.
The application of the equipment service market Condition Monitoring, Production Monitoring, Predictive Monitoring, Process Monitoring and other.
The top companies that hold the market share in equipment service market are ABB, Schneider Electric, Hitachi, IBM, Microsoft, SAP, GeVox Solutions, Siemens, and Oracle & among others.