The Global market for Digitalization in Mining was valued at USD 4,995.4 million in 2018 and is likely to surge during the forecast period. The factors that are driving the market include demand for breakthrough techniques and technologies to enhance mining performance and productivity. During most of the past decades, the nature of mining has been constant despite the booms in the industry. Mining companies have not gained or yielded much by adopting the strategy of exploiting existing assets. It is anticipated that with the help of digital and technological innovations, the mining industry can increase their productivity. Besides that, demand for digital mining is expected to surge as the mining industry is encountering difficulties due to the cash flow reduction owing to reducing commodity rates along with maturing of existing mines.

The value of the Market For Digitalization In Mining market is projected to grow to $28.9 with an estimated CAGR of 12.6% by 2026
The amalgamation of the market's higher cost base, volatility, and varying global demand led to the penetration of digitalization in the mining industry. Mining market players commenced to shift their strategies and adopted new operating and business models as fast as possible. Such mining companies began to embrace digital tools and capabilities which includes big data-powered analytics, cloud-enabled mobility and the Internet of Things (IoT).
Furthermore, digitalization comes with analytics and machines learning algorithms which aid miners to extract strategic business insights from their data. By implementing these algorithms at real-time data and examining historical data, mining companies can predict future insights with respect to health and performance characteristics of minerals.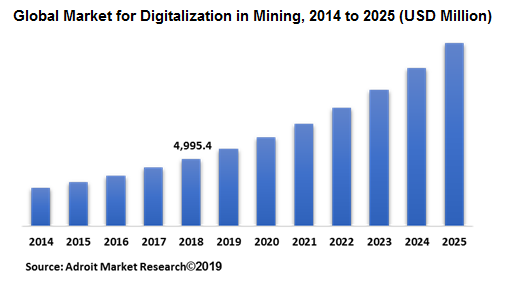 Though digitalization in mining is said to be the next wave of biggest business transformation, however, players adopting the technology have to face some challenges. For instance, companies implementing technological innovations in their operations are required to manage or enhance the skills of their workforce to remain competitive in the digital domain. In addition to that, the transition from legacy systems adds complication while continuing business. Moreover, striking the right balance between maintaining the risk of adopting new technologies and future competitiveness becomes mandatory.
Digitalization In Mining Market Scope
| | |
| --- | --- |
| Metrics | Details |
| Base Year | 2020 |
| Historic Data | 2018-2019 |
| Forecast Period | 2021-2026 |
| Study Period | 2018-2026 |
| Forecast Unit | Value (USD) |
| Revenue forecast in 2026 | $28.9 billion |
| Growth Rate | CAGR of 12.6 % during 2021-2026 |
| Segment Covered | By Type, By Components, By Technology, By Mining Type, Regions |
| Regions Covered | North America, Europe, Asia Pacific, Middle East and Africa, South America |
| Key Players Profiled | Siemens, ABB Ltd., Caterpillar, SAP SE, Komatsu Mining Corp., Accenture, IBM Corporation, Cisco Systems, |
Key Segments of the Global market for Digitalization in Mining
Type Overview, 2015-2025 (USD Billion)
Ultrasonic
Smart Sensors
Autonomous Operations
3D Printing
Connected Worker
Remote Operations Center
Asset Cyber Security
Integrated Platforms
Advanced Analytics
Application Overview, 2015-2025 (USD Billion)
Regional Overview, 2015-2025 (USD Billion)
North America
Europe

France
UK
Germany
Italy
Russia
Rest of Europe

Asia Pacific

India
Japan
China
Australia
Rest of APAC

Central & South America

Brazil
Mexico
Rest of Latin America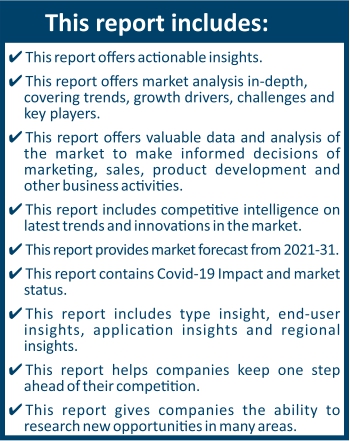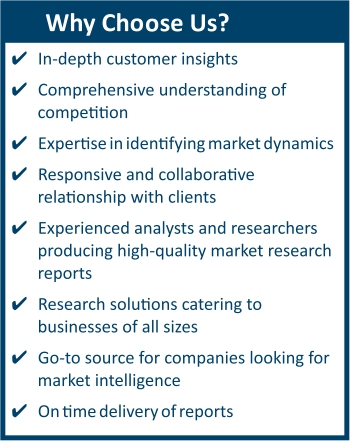 Frequently Asked Questions (FAQ) :
The market value of digitalization in mining market in 2025 was USD 13,567.2 Million.
The top companies that hold the market share in digitalization in mining market are Caterpillar Inc., SAP, ABB, Wipro, IBM Services, Hatch Ltd, Hexagon Mining Inc., Rockwell, Sandvik, and Cisco & among others.
The base year for the report is 2018 in digitalization in mining market.
The advent of digitalization in mining has begun the era of automated mine. Integrating automation across the value chain assist mining companies to have an agile and intelligent solution for crucial business issues. The critical steps involved in this, developing an analytic model on the basis of real data and "virtual handshake" which helps pass information from one process to next for better decision-making. Afterward, these decisions are integrated into the Digital Twin which boosts performance across the value chain.
For instance, Accenture has assisted Vale in building a set of functionalities to automate and operate yard processes at the port. Functionalities include automation of yard machines and yard operations include belt conveyor optimization, 3D yard mapping, autonomous reclaiming, yard production analytics, collision avoidance, autonomous stacking, etc. This has surged the throughput with 10 percent. Besides removing cables and wires, highly integrated devices help drivers stay informed about vehicle status, alternative routes, and traffic conditions. Trends like automated predictive maintenance systems and Internet of Things (IoT) assure installment of smart devices within vehicles with help of cloud-based applications.
Seeing the upcoming trends, industry giants come up with innovative solutions to remain a vital part of the competitive market and add value to their company. Likewise, In March 2019, ABB introduced digital portfolio ABB Ability™ MineOptimize to recognize efficient mines across the globe. ABB Ability™ MineOptimize is made up of a suite of digitally connected services, solutions, and products which include state-of-the-art digital technologies for predictive maintenance tools, remote services and solutions for upgrades and retrofits.
Type Segment
Based on the type, the global market for digitalization in mining covers categories like Smart Sensors, Autonomous Operations, 3D Printing, Connected Worker, Remote Operations Center, Asset Cyber Security, Integrated Platforms and Advanced Analytics. Integrated platforms have dominated the market by occupying 28.2% market share whereas advanced analytics has the highest CAGR that is 15.8%.
Advanced analytics has the power to fetch insights and recognize relevance from disparate data sources. It is able to identify immense data sets for trends and opportunities that are constrained to human recognition. From an input-process-output perspective, advanced analytics enhance predictive maintenance to rise machine uptime, or adjust processes to develop tailored products and services for the customer and can optimize materials sourcing. Advanced analytics adds value to mining and metals plant and maintenance operations by identifying operational bottlenecks or waste patterns. Along with that, it identifies geological patterns during exploration, which fastens ore value identification. Many companies are already using data analytics solutions to increase efficiency. For instance, Goldcorp, a Canada based gold production company took help of advanced analytics to meet the substantial energy savings demand.
The company was planning to create diesel generators, however, before that they "mined" historic data from sensors and records to find energy waste and usage trends. By recognizing energy savings of 30%, this analysis helped the company taking the decision of not building additional generators and could shut down present diesel generators except in emergency situations. This benefitted company as well as the environment.
On the geographical front, the major market comes under North America, Europe, Asia Pacific, Central, and South America and MEA. In 2018, North America had a prominent share in the global market for digitalization in Mining which was, 32.95%. While the region which is anticipated to have the highest CAGR in the Asia Pacific. China has been the top producing nation but with strict environmental policies imposed by the government like restricted use of cyanide at gold mines slashed production. As a result, these companies are compelled towards higher adoption of disrupted technology.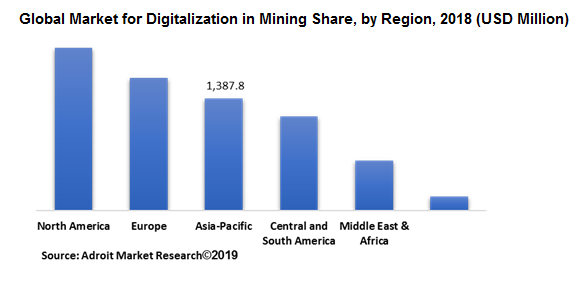 The major players of Global market for Digitalization in Mining include caterpillar Inc., SAP, ABB, Wipro, IBM Services, Hatch Ltd, Hexagon Mining Inc., Rockwell, Sandvik, and Cisco. These leading players are part of mergers and acquisitions to remain on the competitive advantage of the market. For instance, in December 2016, Caterpillar declared acquisition of M2M Data Corporation (M2M). This acquisition made its existing suite of Cat Connect offerings more prevalent across the Cat Connect Digital Services Technology Platform.