The goal of a contract management software is to execute and oversee a contract in a way that enhances operational and financial performance while lowering risk and all factors that are crucial for business success.
The global market for the Contract Management Software is anticipated to develop at a compound annual growth rate (CAGR) of 12.5% throughout the course of the forecast, to reach US$ 5 Bn by 2032.
Covid 19 Impact & Market status
The COVID-19 pandemic has an effect on every industry, including those in the following sectors: aerospace and automotive, agriculture, food and beverage, automobile and shipping, chemicals and components, consumer goods, commerce and e-commerce, energy and power, healthcare products and healthcare, packaged foods, construction, mining and gas, electricals and semiconductor, public banking services and insurance, CT, and many others. All markets are affected, either negatively or favorably, by the global population's prohibition on or impending restriction on leaving their homes. Due to the rise in vendor agreements and contracts formed during clinical research studies during the pandemic, there was a greater need for secure contract management solutions. The adoption of CLM software solutions has increased as a result of the pandemic, and this trend is expected to remain during the forecast period.
Artifilicial intelligence in CMS emerges out as the most lucrative segment
In reality, AI-based contract management solutions offer endless potential. First, the solution keeps track of millions of contracts' details. The information collected from each is then used when examining brand-new agreements. Additionally, it finds trends in each contact, using these presumptions to draft, check, and polish new ones. As a result, it assumes the role of the supreme contract "expert," which removes all bias and disagreements regarding the contracting authority. However, AI supported contract management software systems enable legal and other professionals to focus more of their time on higher-value tasks and spend less time on this tedious legal review. They also lessen the possibility of mistakes or failing to notice something crucial during the contractual procedure. Automation and AI also lower the cost of contract production while accelerating contract and document assembly. Additionally, it makes sure that contract conditions are carefully reviewed, aiding in the protection of businesses' overall interests.
AI drive CMS to remain atop in the near future
Maintaining regulatory compliance has become an increasing burden for enterprises today as a result of rules' number, complexity, and propensity for constant change. Businesses who don't comply run the risk of facing costly fines and penalties, bad press, and possibly legal action. Business executives can leverage AI technology to help them readily comprehend compliance requirements, gain useful insights, and take effective action. Through the use of deep learning and natural language processing to interpret compliance standards and inform stakeholders of any regulatory changes, they can even assist firms in maintaining compliance. The Forrester Research Report claims that CLM Solutions can cut the time legal teams need to create and evaluate contracts by up to 80%. Organizations may deliver consistent execution of best practices throughout the contract lifecycle by utilizing the capabilities of AI-based CLM Solutions. Along with drastically cutting down on contract cycle time, it improves agreement drafting efficiency, gets rid of mistakes during contract review, and yields better results during negotiations. According to Gartner, AI supported solutions will enable half a billion people to save two hours every day in the future.
Beneficial status of AI supported CMS for industrial application
A significant problem with expired contracts and their renewals is a lack of visibility. It gets difficult when we have a lot of contracts to manage but no system for keeping them organized. We cannot control something they cannot see. If we can't demonstrate we're obtaining the most value for financial contract deals, money is slipping through our fingers. The most popular file formats for contract documents can be read and analyzed by AI-enabled contract lifecycle management tools. Additionally, it allows you to track and manage all of your contracts in one location.
North America attains the highest growth in regional segment
North America will continue to dominate the contract management software market in 2021. The presence of major players in the area, such as Coupa, Apttus, Docusign, Icertis, Zycus, etc., is one of the key factors affecting the growth of the North American market. The players in this market invest a lot in R&D for contractual management systems. For instance, Coupa spent about 62 million USD in research and development in 2019, which represents 23.7% of their yearly revenue. Furthermore, the BFSI, IT, and healthcare industries are well-established in North America, which presents a significant opportunity for such suppliers of contract management solutions. The market segment for cloud-based services had the most market share in 2021. Based on CMS solutions, the license and subscription segment will continue to dominate the global contractual management software market in 2021. Depending on the size of the organization, the small and medium-sized category is predicted to hold the biggest market share. In terms of region, North America held the largest market share in 2020.
Because you can't afford to have every single employee become a researcher, searching for important information while ignoring their regular responsibilities, every time something like an audit happens. You give the right individuals the ability to find the correct information at the right time by putting your contracts and the data they include in a contract management solution.
Business contracts are created, negotiated, signed, renewed, and actionable data is collected using contract management software. In order for businesses to handle big contract volumes rapidly without adding additional staff, it helps lawyers and other people who work with contracts to replace the manual management of physical contracts. A lack of compatibility can hurt a company's ability to close deals, and poor contract management promotes conflict between teams. Missing important deadlines due to poor lifecycle management can result in high renewal costs. Establishing a system of records to reduce this risk is one of contract management's primary goals.
Wiring automation into the contract management process is referred to as contract lifecycle management. Contracts can be automatically put together based on factors related to the contract, such as region, products, services, or price terms, if a library of approved templates and provisions is in place. Users of cutting-edge contract management software can generate contracts automatically based on set business rules and bulk data transfer. Self-service contract creation speeds up the time to income and dramatically lowers operating costs for the legal profession.
Technologies related to artificial intelligence, such as deep learning and machine learning, are developing more quickly. To automate the procedures, AI is being heavily incorporated into a variety of fields, from cloud computing apps to digital assistants. The need for improvements in contract management software has arisen from the ever-increasing use cases of AI and the changing market scenario. It also offers real-time analytics and intelligence, along with continually improving on the goals related to cost-savings by sinking costs to serve its customers. By integrating AI with contract management software, users are able to analyze all the details related to making cost-effective purchases while partnering with low-risk suppliers.
One of the crucial components of the contract management process is timely data processing. The organizations need effective contract management software to keep a record of contract information. By combining AI technology with contract management software, they are able to tackle repetitive tasks by automating the procedures and resolving problems that firms encounter when managing contracts. One of the main elements fueling the global expansion of AI technology is the accessibility of vast amounts of data coming from various data sources. Thus, the successful applications of AI that raised operational effectiveness, improved sales income, and enhanced customer experiences are what are driving the adoption of such cutting-edge technology. The capacity to avoid the destruction of crucial contract data and simplify the display of key contract conditions will increase demand for digital contract management on a worldwide scale.
The contract management software from Agiloft will interface with Periscope Holdings' procurement software in 2019. The two businesses' agreement also permits Periscope to market and sell Agiloft's CLM solution independently. A certified reseller of Agiloft's agile business process software, Red de Firmas is a legal technology consultant based in Mexico. Agiloft Contract Management Suite is used by Red De Firmas to further its goal of digitizing legal activities.
Latest Innovations in the global contract management software market
In June 2022, Sirion Labs and KPMG announced their strategic partnership to develop contract lifecycle management quickly. In September 2022, Ironclad and Zip announced their strategic alliance so that their customers might benefit from improved procurement through platforms for contract management. Significant improvements achieved by major industry participants and a number of strategic alliances will significantly boost demand for digital contract management on a worldwide scale.
Contract Management Software Market Scope
| | |
| --- | --- |
| Metrics | Details |
| Base Year | 2022 |
| Historic Data | 2021-2022 |
| Forecast Period | 2022-2032 |
| Study Period | 2021-2032 |
| Forecast Unit | Value (USD) |
| Revenue forecast in 2031 | US$ 5 Bn |
| Growth Rate | CAGR of 12.5 % during 2022-2031 |
| Segment Covered | by Component, Regions |
| Regions Covered | North America, Europe, Asia Pacific, South America, Middle East and Africa |
| Key Players Profiled | Aaveneir, Agiloft, Apptus, CLM Matrix, CobbleStone Software, Conga, Concord, ContractWorks, ContractsWise, Coupa, Determine, DocuSign, IBM, Icertis, GEP, HighQ, JAGGAER, SAP Ariba, Synertrade, Trackado, Zycus |
Key Segments of the Global Contract Management Software Market
Services overview, 2019-2029 ( USD Billion)
Function overview, 2019-2029 ( USD Billion)
Legal
Sales
Procurement
finance
Regional overview, 2019-2029 ( USD Billion)
North America
Europe
Germany
France
UK
Rest of Europe
Asia Pacific
China
India
Japan
Rest of Asia Pacific
South America
Mexico
Brazil
Rest of South America
Middle East and South Africa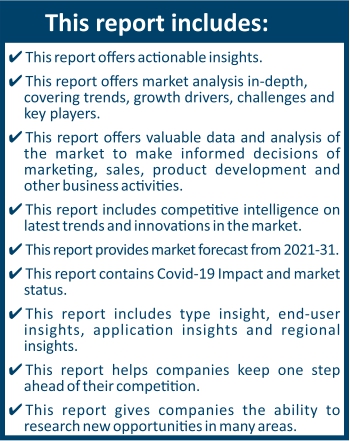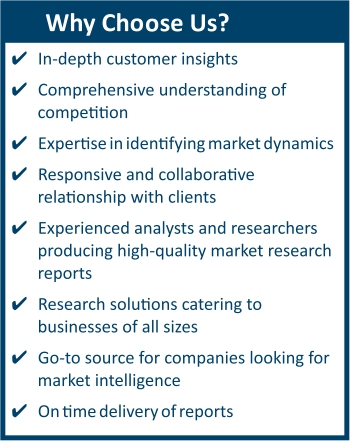 Frequently Asked Questions (FAQ) :
The global contract management software market size is expected to reach USD 4.6 billion by 2029
The contract management software market is growing at a CAGR of 12.5% over the forecast period.
The base year for the report is 2022 in contract management software market.
North America dominated the market for contract management software and accounted for the largest revenue share.
The top companies that hold the market share in contract management software market are Aaveneir (USA), Agiloft (USA), Apptus (USA), CLM Matrix (USA), CobbleStone Software (USA), Conga (USA), Concord (USA), ContractWorks (USA), ContractsWise (UK), Coupa (USA), Determine (USA), DocuSign (USA), IBM (USA), Icertis (USA), GEP (USA), HighQ (UK), JAGGAER (USA).