Thermoplastic resin has become increasingly popular as a matrix material in composites, hence the market for the thermoplastic composite resin is poised for rapid expansion. Unlike composites made with a thermoplastic resin, those made with thermoset resin can be easily bent and reformed.
At a compound annual growth rate of 6.3 %, the size of the worldwide Composite Resins market is projected to reach 163.14 in 2030.
Covid-19 Impact
A drop in demand for composite resin is anticipated for 2020 as a result of the COVID-19 pandemic. The entire world is feeling the effects of this devastating illness, but it has hit Asia-Pacific and Europe particularly hard. Companies have halted operations and manufacturing facilities, and the government has banned construction activity to stop the spread of this virus.
Due to this, less composite resin is needed in many contexts. Reductions in demand for composite resin have resulted from COVID-19 and other regulatory concerns, such as lengthy permitting procedures, which have hindered manufacturing in end-use sectors. As of 2021, however, composite resin's popularity is predicted to rise again.
COVID-19 originally appeared in China, where it caused widespread disruption to the worldwide composite resin supply chain and slowed production in a variety of end-use sectors. However, many of the businesses that will ultimately benefit from composite resin have resumed production and are on track to fully recover from the damage.
Asia-Pacific will dominate the Composite Resin Market
The composite resin market in Asia-Pacific is expected to grow rapidly and account for the greatest proportion. The region's growing domestic demand has contributed to its supremacy. Demand for composites from end-use sectors is on the rise, making Asia-Pacific a promising market for composite resin. The area has the highest potential as a market for composite resin due to the presence of growing economies like China, India, and Indonesia. The market will be driven over the next five years by rising demand from the pipelines & tanks, electrical & electronics, and wind energy sectors in Asia Pacific. Increased installations of wind turbines are a direct result of the region's growing interest in renewable energy sources, which has stimulated demand for composite resin.
North America will see a stable growth rate in the period of interest
The market for composite resins will advance substantially in North America. The region's growing domestic demand has contributed to its supremacy. Latin America is experiencing particularly strong growth in demand for composite resin. In comparison to other locations, the markets in these areas are predicted to expand at a rapid rate.
Transportation Segment will dominate the Composite Resin Market
Large volumes of composite resin are utilized in the transportation industry, making it the fastest-growing market category. Most composites have a greater strength-to-weight ratio than both steel and aluminum. Composites are especially useful in the transportation sector because of the weight they save while maintaining the same level of strength. Composites are used in the body panels, floor panels, and other components of today's light rail and passenger rail vehicles to decrease their weight and boost their efficiency. More lightweight and fuel-efficient automobiles are being introduced due in large part to stricter environmental restrictions addressing emission standards, especially in North America and Europe.
A few years can be attributed to their widespread use in transportation, electronics, aerospace, and defense sectors.
Composite resins are materials based on polymers that are used in dentistry for the purpose of making aesthetic repairs. They are produced through a process known as free radical polymerization, which in contemporary materials is begun by visible light. Monomers are thick, viscous molecules that, when they combine with one another, generate an organic matrix that is robust and long-lasting when used in clinical settings. The global market for the composite resin is anticipated to develop at a compound annual growth rate (CAGR) of 6.0% throughout the course of the forecast, going from USD 21.73 billion in 2022 to USD 29.8 billion by 2029.
Incorporating finely divided inorganic powders, such as barium silicate glasses, can significantly increase the properties of a material, despite the fact that these properties are not optimal. Fluoride salts can be incorporated into the completed products in order to confer the ability to deliver fluoride to the oral cavity.
Composite resins can serve a wide range of clinical purposes in the process of restoring teeth. However, there are issues with curing thick layers of material when it comes to bulk filling, which is why the use of these materials typically involves gradually building up to the desired level. Because composite resins do not have an adhesive quality, specialized bonding agents must be employed in conjunction with them in order to ensure that they are securely attached to the tooth surface.
Because of its ability to imitate the color and transparency of surrounding teeth, composite resins are becoming an increasingly popular choice for the restoration of dental cavities in today's modern society. It is made up of four primary components, which are an organic resin matrix, filler (inorganic) particles, a coupling agent (silane), and an initiator-accelerator system for the polymerization process. Despite the fact that resin composite is superior to amalgam in terms of aesthetics, it still has a number of problems, including polymerization shrinkage, microleakage, secondary cavities, low strength, low fracture toughness, and wear.
The components that make up composite resins are typically as follows: a resin polymer matrix, an inorganic filler, a coupling reagent, a coloring agent, and an initiator. The mechanical, physical, and esthetic aspects of composite resins are three fundamental properties that are used in dental applications. All of these qualities can be increased by silica, including the esthetic quality. Even though silica has been utilized for a long time as the reinforcing filler, the possible innovative features brought by the nanoscale as well as diverse production and surface modifications have only recently begun to be examined in the field of dentistry. Recent studies have begun examining the impact of modifying the size and surface qualities of silica-based nanoparticles in composite resins in order to determine how this will affect the functional properties of the nanomaterials.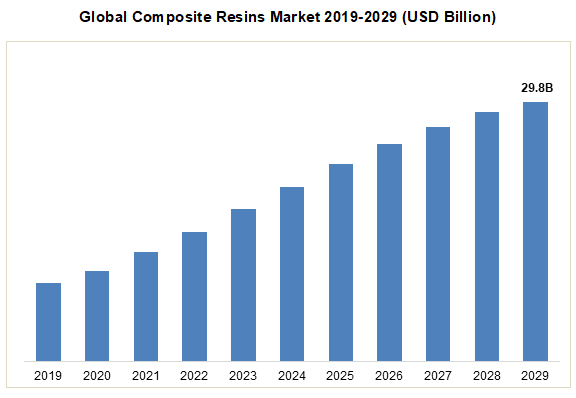 Shott Bader Company Limited, Hexion, Swancor Holdings, The Dow Chemical Company, Atul Ltd, Showa Denko, Evonik Industries, Arkema, Allnex Composites, Sumitomo Bakelite, Polynt, Kukdo Chemical, Nan Ya Plastics Corporation, Royal DSM, BASFSE, Ashland Global Holdings, SABIC, and Huntsman International are the primary competitors in the global market for composite resin. These companies are investing extensively in R&D to drive the demand of the global composite resin market.
Recent Developments in the Global Composite Resins Market: a Snapshot
In September of 2021, ALLNEX introduced the new CRYLCOAT 4478-0, which was extremely versatile and durable. This will provide exceptional resistance to the effects of weathering, good hardness, excellent flow and smoothness, and exceptional storage stability.
In September of 2021, BASF SE and Sanyo Chemical came to an agreement to work together on the development of polyurethane dispersions by signing a memorandum of understanding.
Composite Resins Market Scope
| | |
| --- | --- |
| Metrics | Details |
| Base Year | 2022 |
| Historic Data | 2020-2021 |
| Forecast Period | 2022-2030 |
| Study Period | 2020-2030 |
| Forecast Unit | Value (USD) |
| Revenue forecast in 2030 | US$ 163.14 billion |
| Growth Rate | CAGR of 6.3 % during 2022-2030 |
| Segment Covered | By Product Type, By Resin Type, By Manufacturing Process Type, By End Use, Regions |
| Regions Covered | North America, Europe, Asia Pacific, South America, Middle East and Africa |
| Key Players Profiled | Huntsman Corporation LLC, SGL Group, Teijin Ltd, PPG Industries, Inc., Toray Industries, Inc., Owens Corning, Hexcel Corporation, DuPont, Momentive Performance Materials, Inc., Jushi Group Co., Ltd., Compagnie de Saint-Gobain S.A, Weyerhaeuser Company. Cytec Industries |
Key Segment Of The Composite Resins Market
By Product Type, 2022-2030 (USD Million)
• Glass Fiber
• Carbon Fiber
• Others
By Resin Type, 2022-2030 (USD Million)
• Thermoplastic
• Thermosetting
• Others
By Manufacturing Process Type, 2022-2030 (USD Million)
• Injection Molding Process
• Resin Transfer Molding Process
• Pultrusion Process
• Layup Process
• Filament Winding Process
• Compression Molding Process
• Others
By End Use, 2022-2030 (USD Million)
• Electrical & Electronics
• Automotive & Transportation
• Wind Energy
• Aerospace & Defense
• Pipes & Tanks
• Construction & Infrastructure
• Marine
• Others
Regional Overview, 2022-2030 (USD Million)
North America
• US
• Canada
Europe
• Germany
• France
• UK
• Rest of Europe
Asia Pacific
• China
• India
• Japan
• Rest of Asia Pacific
South America
• Mexico
• Brazil
• Rest of South America
Middle East and South Africa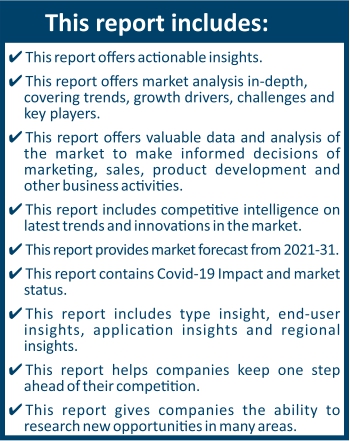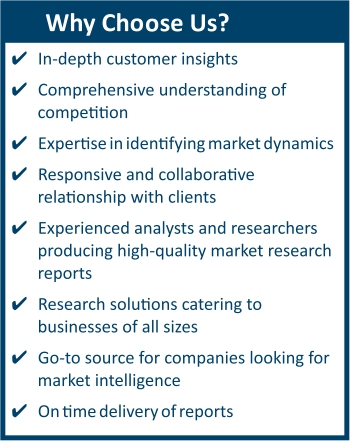 Frequently Asked Questions (FAQ) :
The key companies listed in the report Shott Bader Company Limited, Hexion, Swancor Holdings, The Dow Chemical Company, Atul Ltd, Showa Denko, Evonik Industries, Arkema, Allnex Composites, Sumitomo Bakelite, Polynt, Kukdo Chemical, Nan Ya Plastics Corporation, Royal DSM, BASFSE, Ashland Global Holdings, SABIC, and Huntsman International.
Composite resins anticipated to grow at a CAGR of 6.0% during the forecast period 2019 to 2029
The market value of composite resins market in 2025 was USD 17.16 Billion
The base year for the report is 2019 in composite resins market
Asia-Pacific dominated the market for composite resins market and accounted for the largest revenue share.