The aviation industry is constantly evolving and aircraft electronics have come a long way since the introduction of flight bag systems. In this article, we take an in-depth look at the current state of commercial aircraft electronic flight bag (EFB) systems and what the future holds for them. From their types and applications to the pros and cons of each, get ready to dive into the world of digital flight bags!
Drivers of the Market:
1. Increase in air traffic: The rapid growth in the number of flights and passengers is driving the demand for efficient flight operations, thereby creating a need for enhanced aircraft navigation systems. EFBs are effective tools which help provide improved situational awareness to pilots, enabling them to make informed decisions that enhance aircraft safety and efficiency.
2. Technological advancements: Technological advancements have enabled increased integration of data sources within EFBs, thus providing pilots with more comprehensive information for better decision making. This has also helped reduce paper-based documentation traditionally used in flight operations by replacing it with digital documents such as manuals, checklists, airport diagrams, etc., thus improving operational efficiency, increasing safety and reducing costs.
Advantages of the Market
1. Increased Efficiency: The use of Electronic Flight Bag (EFB) Systems enables pilots to access important flight and maintenance information much faster than before, which can lead to improved efficiency in the cockpit. This leads to shorter flight times, reduced fuel costs, and fewer delays. Additionally, pilots can store more data in an EFB than they would have been able to store on paper documents, leading to increased efficiency in data management.
2. Improved Safety: By providing pilots with instant access to critical information such as navigation charts, weather patterns, and operational procedures, aircraft operators can ensure that their flights are as safe and efficient as possible. Furthermore, an EFB's onboard computer functions can detect potential hazards that may be otherwise undetectable by the pilot or crew members.
Market Value and CAGR of the Commercial Aircraft Electronic Flight Bag (EFB) Systems Market (2021-2032)
The market value and CAGR of the Commercial Aircraft Electronic Flight Bag (EFB) Systems Market is expected to reach a CAGR of 8.3% between 2021 and 2032, with a market value of $2.1 Billion in 2021 and estimated to reach $ 4.8 Billion by 2032.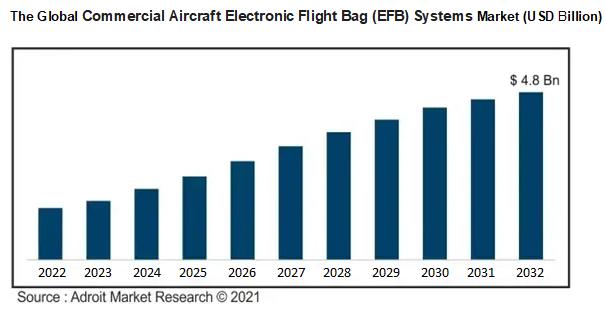 The growth of the market is primarily driven by the increasing demand for aircraft safety, technological advancements in EFB systems, growing aircraft fleet size, and the need to reduce operation costs. Moreover, the availability of advanced navigation capabilities and effective decision-making tools are also expected to contribute to the growth of the commercial aircraft EFB systems market.
Challenges of the Market
1. High Implementation Cost: The high cost of implementing EFB systems may limit the number of aircraft operators who can afford them. For instance, the cost of an EFB system for a single aircraft can range from tens of thousands to hundreds of thousands of dollars depending on the configuration and features. Additionally, there is the ongoing cost associated with maintenance and upgrades, as well as training for pilots and crew.
2. Lack of Standardization: There is currently no standard for Electronic Flight Bag systems that are used in commercial aviation. As a result, there can be significant incompatibility between different vendors' products, which makes it difficult to compare different solutions or upgrade existing installations to newer versions. This lack of standardization also makes it difficult to ensure a consistent user experience across different aircraft types and fleets.
Key players
The names of the companies dealing in Commercial Aircraft Electronic Flight Bag (EFB) Systems Market are as follows :
Honeywell International Inc. (U.S.)
Astronautics Corporation of America (U.S.)
Jeppesen GmbH (Germany)
Lufthansa Systems GmbH & Co. KG (Germany)
Thales Group (France)
Navitech Inc. (Canada)
Fylde Services SAS (France)
Market Analysis
The most demanded product of the Commercial Aircraft Electronic Flight Bag (EFB) Systems Market is expected to be the Portable EFBs. These systems are used in aircraft to store, process and display operational data effectively. The Portable EFBs are light, easily adjustable and modern devices that allow pilots to securely access route information, navigation charts, and other critical documents related to flight operations.
The primary application areas of the Commercial Aircraft Electronic Flight Bag (EFB) Systems Market include flight planning and management, performance-based navigation (PBN), obstacle avoidance systems (OAS), aircraft condition monitoring system (ACMS) and crew resource management solution (CRM). The increasing demand for efficient flight operations is driving the growth of this market across various regions. Additionally, the use of EFBs in commercial aircraft has enhanced overall cockpit efficiency as well as improved safety in flights.
In the end users of the Commercial Aircraft Electronic Flight Bag (EFB) Systems Market, Airlines need these systems to better manage their routes and improve their fuel efficiency while military services require them for mission planning purposes. OEMs also utilize these systems for developing new aircraft models with advanced features such as integrated avionics system.
Region wise, North America is expected to be on top due to its dominance and power in the global market.
Impact of Covid-19
Covid-19 has impacted the commercial aircraft electronic flight bag (EFB) systems market negatively. The pandemic has led to a significant decline in air travel due to restrictions imposed by various governments across the globe. This has resulted in a decrease in demand for new aircraft, which in turn has hindered the growth of the commercial aircraft EFB systems market.
Key development
One major development in the Market has been the introduction of advanced electronic flight bag (EFB) systems with enhanced features. These advanced systems provide pilots with improved situational awareness, greater operational efficiency, and enhanced safety.
• The development of lighter weight, low power consumption components that enable longer battery life and increased portability.
• The emergence of 5G technology, providing faster data transmission rates and more reliable communications between aircraft and ground services.
Commercial Aircraft Electronic Flight Bag Market Scope
Metrics

Details

Base Year

2022

Historic Data

2022-2023

Forecast Period

2022-2032

Study Period

2022-2032

Forecast Unit

Value (USD)

Revenue forecast in 2032

$ 4.8 Billion

Growth Rate

CAGR of

8.3

% during 2022-2032

Segment Covered

Type, Application, Regions

Regions Covered

North America, Europe, Asia Pacific, South America, Middle East and Africa

Key Players Profiled

Honeywell International Inc. (U.S.),,Astronautics Corporation of America (U.S.),,Jeppesen GmbH (Germany),,Lufthansa Systems GmbH & Co. KG (Germany),,Thales Group (France),,Navitech Inc. (Canada),,Fylde Services SAS (France)
Key Segment of Commercial Aircraft Angle of Attack Sensors Market
By Type Overview (USD Billion)
• Software
• Hardware
By Application Overview (USD Billion)
• Narrow-body aircraft
• Wide-body aircraft
• regional jet
By Region Overview (USD Billion)
North America
• USA
• Canada
Asia Pacific
• China
• India
• Japan
• Rest of Asia Pacific
South America
• Mexico
• Brazil
• Rest of North America
Europe
• Germany
• France
• UK
• Rest of Europe
Middle East and Africa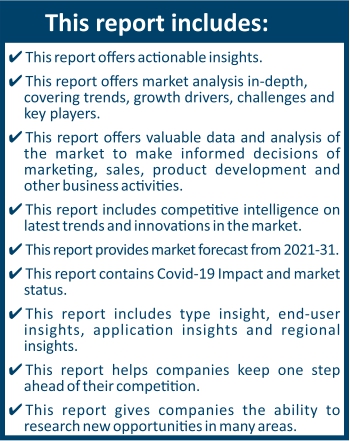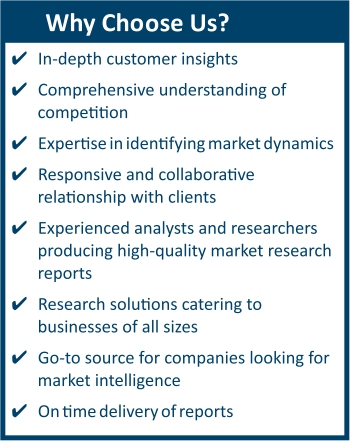 Frequently Asked Questions (FAQ) :
Commercial Aircraft Electronic Flight Bag (EFB) Systems Market is projected to reach $4.8 Billion by 2032, growing at a CAGR of 8.3