The rise in the prevalence of fungal illnesses is the primary driver of the Clotrimazole market expansion.
Covid-19 Impact & Market Status
COVID19 continues to be a serious issue for economies around the world, as indicated by a year-over-year reduction in exports in the United States between April 2020 and April 2021, as well as an increase in imports during the same time period. The market is plainly attempting to recoup its losses. Despite this, it means that Clotrimazole will have a direct impact on the healthcare, information technology, and chemical industries, resulting in a significant market for the drug.
At a compound annual growth rate of 5.3%, the size of the worldwide Interactive Kiosk market is projected to reach US$ 45.8 Billion in 2032.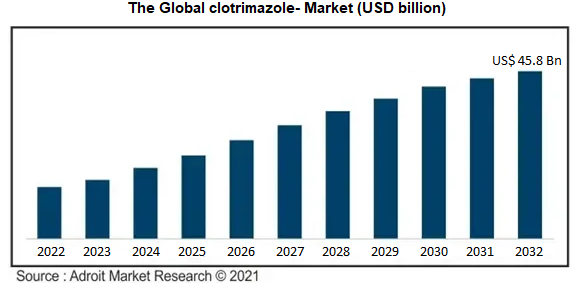 Clotrimazole Market by Type
Based on type, the market is divided in several parts: powder, cream, solution, lozenges, tablets. Clotrimazole tablets are given by mouth to treat yeast infections of the vaginal or urinary tract (UTI). The cream contains clotrimazole, a topical antibiotic that can be used to treat skin diseases like ringworm, athlete's foot, and yeast infections. The cream is non-toxic and has a solid safety record. Because it penetrates the skin well, it can also be used to treat dermatophytes or Candida albicans-caused superficial candidiasis of the nails.
Retail Pharmacies predicted to have Highest Growth
The market is separated into four types based on the different distribution channels: Retail Pharmacies, Hospital Pharmacies, Online Pharmacies and others (mostly specialty clinics). Due to the availability of compound clotrimazole ointment as a non-prescription drug in the market, the retail pharmacies segment is expected to dominate the worldwide market over the forecast period. The hospital pharmacy category is predicted to grow due to an increase in skin specialists and other clinicians prescribing compound clotrimazole cream to patients. Due to an increase in preference for online pharmacies as a result of people's busy lifestyles, the online pharmacies segment is expected to grow rapidly throughout the projected period.
North America expected to remain atop
Due to the presence of major pharmaceutical manufacturers and their well-established research and development infrastructure, North America is the leading market for compound clotrimazole ointment. Europe is right behind North America as it has a vast number of extensive drug development and formulation-based research initiatives, as well as the high awareness and importance of health in those regions. The high per capita income of citizens in key developed countries in these regions is credited with driving market growth in North America and Europe. The rising frequency of vaginal candidiasis among women and government measures to enhance overall health in emerging nations will ensure that the Asia Pacific market will grow at a high rate during the forecast period.
Compound clotrimazole is a type of antifungal drug which has been exclusively used to treat several skin fungal diseases.
Clotrimazole is a cream that's used to treat candidiasis, tinea versicolor, and other skin infections. It also aids in the reduction of itching, cracking, and burning produced by infection in the skin. Candida (a type of fungus) is the cause of candidiasis, and Malassezia furfur is the cause of tinea versicolor. Clotrimazole is an antifungal agent that is synthesised. It's a derivative of the imidazole ring. It blocks the formation of ergosterol, a component of the fungal membrane that affects cell membrane permeability and the enzyme system, resulting in cell lysis.
This medicine can also be used topically to treat tinea pedis (athlete's foot), pityriasis Versicolor (a skin illness that causes an itchy red rash), and other fungal diseases caused by dermatophytes.
The global compound clotrimazole ointment market is expected to grow due to a wide range of compound clotrimazole creams for dermal infection, rising antifungal infection prevalence, increase in number of sexually transmitted diseases, increased awareness about dermal infection and its severity, increase in disposable income and advancements in the field of drug discovery and formulation.
The global compound clotrimazole ointment market is expected to be restrained by stringent government regulatory guidelines regarding efficacy and safety of compound clotrimazole ointment, as well as contraindications associated with its components for sensitive individuals, and the availability of substitutes in the pharmaceutical market.
Redness, blistering, peeling, swelling, stinging, and burning at the site of application are the most typical side effects of clotrimazole. It can also lead to stomach pain, nausea, vomiting, fever, and vaginal discharge, among other things.
There are several established firms in the clotrimazole market like Bayer, Erregierre, Amoli Organics, Sigma-Aldrich, CordenPharma, Ciron Group, Halcyon Labs, INFA Group, Manus Aktteva etc.
Latest Innovations in the Clotrimazole Market: A Snapshot
According to the American Association for Cancer Research, clotrimazole with a short-term romidepsin treatment result in a decrease in mitochondrial hexokinase 2 and cancer cell death. This study paves the way for clotrimazole to be used in cancer treatment as well.
The sale of Bayer's Animal Health business unit to Elanco Animal Health Incorporated in the United States has been finalised. In August 2020, the corporations struck an agreement to that effect. The deal was completed following the completion of the closing conditions, which included regulatory approvals.
The International Chemical Investors Group (ICIG) aims to sell CordenPharma, according to the German business journal Handelsblatt. According to the newspaper, ICIG has already met with possible buyers and will send them information packs by the end of January. WeylChem includes all non-GMP operations for pharma and others, whereas CordenPharma brings together all of ICIG's GMP operations for the pharmaceutical business. The company has experienced significant recent investment, and it's been alleged that ICIG postponed a planned sale to complete the process.
Clotrimazole Market Market Scope :
| | |
| --- | --- |
| Metrics | Details |
| Base Year | 2022 |
| Historic Data | 2021-2022 |
| Forecast Period | 2022-2032 |
| Study Period | 2022-2032 |
| Forecast Unit | Value (USD) |
| Revenue forecast in 2032 | USD 45.8 Billion |
| Growth Rate | CAGR of 5.3% during 2022-2032 |
| Segment Covered | By Keys, By Components, By Application, Regions |
| Regions Covered | North America, Europe, Asia Pacific, South America, Middle East and Africa |
| Key Players Profiled | Novartis AG; Pfizer, Inc.; Bayer AG; Sanofi; Merck & Co., Inc.; GlaxoSmithKline plc; Abbott; Glenmark; Enzon Pharmaceuticals, Inc.; Astellas Pharma, Inc. |
Key Segments of the Clotrimazole Market
Type Overview, (USD Billion)
Powder
Cream
Solution (Lotion)
Lozenges
Tablets
Distribution Channel Overview, (USD Billion)
Hospital Pharmacies
Retail Pharmacies
Online Pharmacies
Others
Regional Overview, (USD Billion)
North America
Europe
Germany
France
UK
Rest of Europe
Asia Pacific
China
India
Japan
Rest of Asia Pacific
South America
Mexico
Brazil
Rest of South America
Middle East and South Africa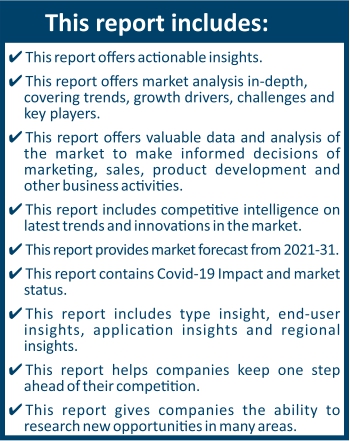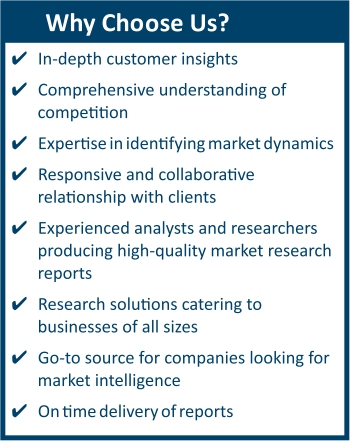 Frequently Asked Questions (FAQ) :
The market value of clotrimazole market in 2029 was USD 2.85 billion.
The clotrimazole market is growing at a CAGR of 7% over the forecast period.
The base year for the report is 2021 in clotrimazole market.
North America dominated the market for clotrimazole market and accounted for the largest revenue share.
The top companies that hold the market share in clotrimazole market are Bayer, Erregierre, Amoli Organics, Sigma-Aldrich, CordenPharma, Ciron Group, Halcyon Labs, INFA Group, Manus Aktteva etc..