Increasing investments in pharmaceutical and biopharmaceutical firms, a shift in the population's lifestyle from healthy to unhealthy, and an increase in the use of catheterization in many industries are the primary drivers driving the growth of the Cath lab market.
The global Cardiac Cath Lab market size is expected to reach close to USD 66080 million by 2029 with an annualized growth rate of 5.9% through the projected period.
Covid 19 Impact & Market Status
To help the affected population, medical supplies are increasingly in demand. X-ray generators, X-ray tube assemblies, tube stands, patient tables, ventilators, bedside monitors, digital imaging systems, cine film imaging, Rossman weighing machines, syringe pumps, defibrillators, Rossman stethoscopes, and monitors are some of the medical equipment that is most frequently used in primary clinical treatment. Additionally, COVID-19 has caused a large rise in demand for medical supplies such masks, gloves, and safety glasses.
Both medical professionals and the general people are becoming more in need of medical supplies as a result of the rising number of COVID-19 cases worldwide. By maintaining a consistent supply of personal protective equipment, producers of these goods have the chance to benefit from the rising demand for medical supplies. These factors suggest that COVID 19 will likely have a significant impact on the Cath Lab market.
Increase In Cardiovascular Diseases
According to American Heart Association (AHA) estimates, cardiovascular disease is the leading cause of mortality worldwide, accounting for around 17.3 Billion fatalities per year, with over 23.6 Billion projected by 2030. According to the Centers for Disease Control and Prevention, around 610,000 individuals die in the United States each year from cardiovascular illnesses, accounting for one out of every four fatalities (CVDs). The most prevalent kind of heart disease, coronary heart disease (CHD), kills around 370,000 individuals each year. According to WHO figures, 17.7 Billion people died from CVDs in 2015, accounting for 31% of all deaths worldwide. Coronary heart disease was responsible for 7.4 Billion of these fatalities, whereas stroke was responsible for 6.7 Billion. Every 12 minutes, an Australian die from cardiovascular disease. The proliferation of cath lab services is fueled by the rise in public awareness of health issues and the frequency of cardiovascular illnesses. A rising demand for robot-assisted procedures is predicted to drive the market throughout the anticipated timeframe.
Reimbursement Issues
The absence of adequate reimbursement mechanisms, which provides substantial obstacles to the expansion of the cath lab services market, is a major restricting factor for the industry. The procedure of obtaining reimbursement and financing for catheterization lab services is quite difficult. Stakeholders must understand what knowledge payers/purchasers need, which necessitates substantial investigation and evaluation of a vast quantity of data. Furthermore, various nations have varied international reimbursement schemes. As a result, interested parties are forced to come up with fresh and successful methods on a regular basis, making it a time-consuming and tiresome activity that impedes the market. Reduced reimbursement rates have created uncertainty in lab investments, which is a key stumbling block for the Cath lab services industry.
The Cath lab is where numerous tests and treatments including as ablation, angiography, angioplasty, and pacemaker insertion are performed.
While the patient is awake, this approach can be used. The Cath lab staff committee is made up of numerous specialty teams and is directed by a cardiologist. The operation theatre differs from the cath lab in those operations such as heart bypass surgery are only performed in the operation theatre and not in the cath lab. Catheterization laboratory is the common term for the Cath lab. It's made with cutting-edge diagnostic imaging technology. It's utilised to see inside the heart's arteries and chambers, as well as address any stenosis or irregularities.
The Cath Lab Services Market is anticipated to expand at a CAGR of 6% during the forecasted period. A catheterization lab is a room containing diagnostic imaging equipment. The imaging of arteries and chambers of the heart is done in Cath laboratories. Robot-assisted operations climbed from 1.5 percent to 27 percent between 2003 and 2015, according to a study. The advantages of robot-assisted operations, such as shorter hospital stays, less pain with faster recovery, smaller incisions at the surgical site, which minimises the risk of infection, less blood loss and transfusions, and other advantages, are attributable to this rapid increase. As a result, rising demand for robot-assisted operations is likely to boost the market forward.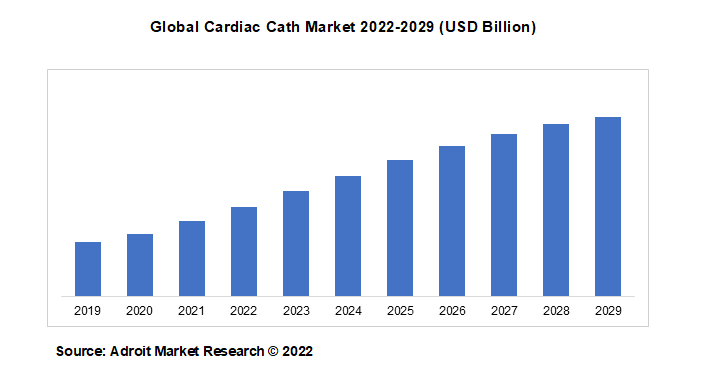 Alberta Health Services, B. Braun Melsungen AG, Alliance Healthcare Services, Inc., GE Healthcare, Koninklijke Philips N.V., Medtronic plc, Johnson & Johnson, Ramsay Health Care Limited, Siemens Healthineers AG, Shimadzu Corporation, and others are among the major firms examined.
Latest Innovation in the Cardiac Cath Market: A Snapshot
Treatment methods are changing dramatically as techniques and future technology development. Diagnostic angiograms and angioplasty treatments have largely replaced surgery in recent years, and many patients are discharged the same day. By providing a safety parameter through evidence-based care, enhancing uniformity, and expanding the care team outside of the procedural room, the adoption of this project will surely improve an already-existing process.
The biggest companies in the industry use mergers and acquisitions, partnerships, and technological collaboration as their primary strategy. Siemens Healthineers, for example, bought Corindus Vascular Robotics, Inc., a prominent manufacturer of robotic equipment for minimally invasive endovascular operations, in October 2019. In a different instance, Terumo Corp. and Orchestra BioMed collaborated to create and market Virtue Sirolimus-Eluting Balloon (SEB) in February 2019.
Cardiac Cath Lab Market Scope
| | |
| --- | --- |
| Metrics | Details |
| Base Year | 2020 |
| Historic Data | 2018-2019 |
| Forecast Period | 2021-2028 |
| Study Period | 2018-2028 |
| Forecast Unit | Value (USD) |
| Growth Rate | CAGR of 6 % during 2021-2028 |
| Segment Covered | Type, Application, Regions |
| Regions Covered | North America, Europe, Asia Pacific, Middle East and Africa, South America |
| Key Players Profiled | Alberta Health Services, B. Braun Melsungen AG, Alliance Healthcare Services, Inc., GE Healthcare, Koninklijke Philips N.V., Medtronic plc, Johnson & Johnson, Ramsay Health Care Limited, Siemens Healthineers AG, Shimadzu Corporation, and others |
Key Segments of the Cardiac Cath Lab Market
Type Overview, 2022-2029 (USD Billion)
Therapeutic Services
Diagnostic Services
Application Overview, 2022-2029 (USD Billion)
Angiogram
Angioplasty
Ablation
Pacemaker
Others
Regional Overview, 2022-2029 (USD Billion)
North America
Europe
Germany
France
UK
Rest of Europe
Asia Pacific
China
India
Japan
Rest of Asia Pacific
Latin America
Mexico
Brazil
Rest of Latin America
Middle East and South Africa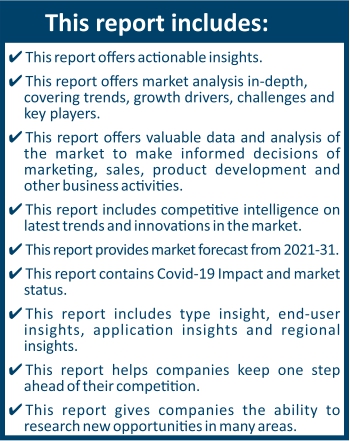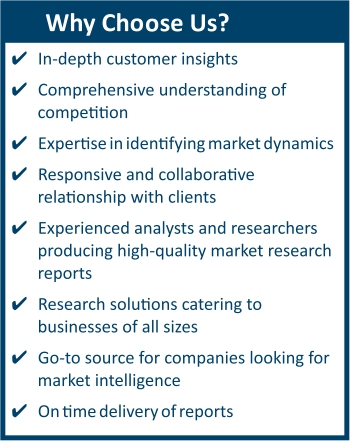 Frequently Asked Questions (FAQ) :
To get latest version of Cardiac Cath Lab market report can be obtained on demand from the website.
The top companies that hold the market share are Alberta Health Services, B. Braun Melsungen AG, Alliance Healthcare Services, Inc., GE Healthcare, Koninklijke Philips N.V., Medtronic plc, Johnson & Johnson, Ramsay Health Care Limited, Siemens Healthineers AG, Shimadzu Corporation, and others.