The world is turning into an elderly civilization. As the world's population ages, so does the demand for professional beauty services, which is predicted to remain strong in the future. People aged 35 and up prefer to spend more money on beauty products/services.
Covid 19 Impact & Market Status
The COVID-19 pandemic also had a substantial influence on market growth. The outbreak impacted the production and distribution of personal care products. The issue was aggravated by stringent movement limitations, in addition to social alienation and stay-at-home laws. Retailer demand for fresh orders came to a halt as key marketplaces were shut down, and commodities sales suffered significantly, both online and offline.
The global shutdown of barber shops and hairdressing salons owing to COVID-19 lockout limits has had an impact on sales, most notably in 2020 and 2021. Governments throughout the world also advised people to avoid going to hairdressers and to adhere to social distancing standards in order to limit their chance of coronavirus infection. Concerns about employee availability across salons posed a service difficulty for several Industry players during the peak COVID-19 crisis.
The Asia-Pacific region has emerged as the fastest growing region
Countries in the Asia-Pacific region, such as China, India, Japan, Indonesia, and Vietnam, provide significant potential prospects for market competitors, owing largely to the expanding millennial population. The most reasonable and economical option for clients to handle the rising occurrence of volume loss, hair thinning, dryness, and a variety of other hair-related problems is through hair care products. As a consequence, the top businesses are placing a lot of emphasis on product innovation and mergers and acquisitions as their main strategies for consolidating the market at hand. For instance, Kao Corporation's luxury hair salon brand, Oribe, was launched in Japan in 2021 by its subsidiary Kao Salon Japan. There are 23 product lines under the name, all of which are sold commercially in Japan.
Furthermore, rising consumer consciousness of cosmetics such as face makeup, hairdressing, and colouring is projected to boost market expansion in the near future. The need for multipurpose objects drives innovation, as cost-conscious shoppers opt for items that give moisture and skin protection. Businesses are continuously advertising medical cosmetics on social networking sites such as YouTube, Insta and other social media sites where beauty bloggers are particularly popular. Beiersdorf AG is a major player in the Asia-Pacific market for beauty and personal care products, followed by L'Oreal Group, Procter & Gamble, The Estée Lauder Companies Inc., and Unilever.
Organic Segment of the Beauty Care Service to show growth for the Global Market
The organic category, on the other hand, is expected to rise rapidly in the market. These cosmetics are made with materials derived from organic sources, are gentle on the skin, don't include any animal products, and support biodiversity preservation. Rising public awareness of the benefits of using organic cosmetics is projected to increase its acceptance among consumers worldwide. The segment is anticipated to grow over the forecast period as a result of this as well as an increase in players offering natural and clean personal care and beauty products.
The emphasis of beauty and personal care is on a person's appearance and health of their skin, hair, and nails. Customers' rising awareness of their appearance is one of the primary elements driving market development. Millennials are increasingly adopting skin care, colour cosmetics, and hair care products as part of their normal grooming regimen.
The beauty sector, like any other, has been impacted by technological advancements. Technology integration has boosted market companies' service offerings while also providing end consumers with customised solutions. The introduction of cosmetics including natural, non-toxic, and organic ingredients has also benefited industry growth. With the introduction of social and mobile salons, the increasing necessity for industry participants to create a consistent influx of clients is transforming the worldwide beauty salon market. A mobile salon is a business that provides beauty care services near or at the customer's location. This system may be built to give services similar to those found in a traditional salon.
Grooming has become a crucial component of everyone's lifestyle, whether in large metropolises or tiny communities across India. Consumers are no longer satisfied with home treatments and prefer to seek the services of experts for their beauty requirements. Smaller cities are seeing a rise of gender-neutral salons where men may not only get their hair cut and beards trimmed, but also a facial, manicure, and pedicure. A young girl or boy who purchases smaller, local brands hopes to one day be able to afford an international brand since beauty has always been aspirational. Because of the worldwide exposure provided by the internet and social media, people can now foresee their future and strive towards it.
It is erroneous to believe that larger, metropolitan areas are the only places where grooming and fashion knowledge are important. It won't be long until consumers in tier II and tier III cities seek and expect internationally recognised services like ours. Another trend in the beauty market over the last several years has been the need for online beauty. With the growth of e-commerce platforms, customers have shifted away from traditional brick-and-mortar retailers and toward online buying. The market for professional beauty services is anticipated to reach US$ 384.5 billion by 2029 due to the constantly evolving trend.
The term "salon services" refers to all of the procedures carried out at a salon, such as eyebrow threading, skin care, hair cutting, and nail shaping, polishing, and cutting. Consumer awareness of personal care services apart from traditional barber hair-cutting, also including massages, facials, haircuts, and nail enhancement & nail art, favours market development. To improve the customer experience, hairdressing salons throughout the world are increasingly using sustainable and fragrant hair washes and massage oils. Sport Clips, a hair salon in the United States, for example, uses warmed towels, massaging shampoos, and custom mixed proprietary smells in addition to neck and shoulder treatments and hair-cutting services.
Throughout the forecast period, market growth will be positively impacted by salons' increasing need to innovate their service offerings. Consumers all around the world are flocking to organic personal care products as demand for natural ingredients rises, which is likely to fuel market growth over the research period. Another element boosting the market's expansion is the growing public consciousness of the negative effects of chemicals and synthetic products. The majority of customers choose to purchase items with natural or organic labelling, which is fueling market growth. The opening of new salons demonstrates the growing customer demand for services throughout the world. Furthermore, rising consumer demand for eco-friendly cosmetics and sustainably produced & vegan cosmetics would boost industry income in the near term. Online appointment booking tools assist businesses in attracting more customers to their salons. Such digital technologies also assist salons in tracking client service in order to customise treatments.
Players in the industry confront significant competition from numerous disorganised barber shops and salons offering subpar services at low prices, particularly in Asian nations such as China and India. Furthermore, in order to maintain a trendy and aesthetically attractive salon, potential beauty salon and also hair care services market participants must spend extensively in salon equipment & items like chairs, hair straighteners, as well as cutting equipment. This element might be difficult for salons with limited budgets.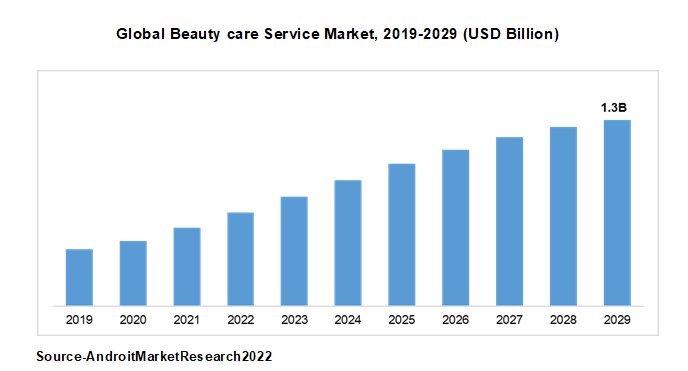 Players in the business face stiff competition from a slew of disorderly barber shops and salons providing mediocre services at low rates, notably in Asian countries such as China and India. Furthermore, potential beauty salon and hair care services market participants must invest heavily in salon equipment & products such as chairs, hair straighteners, and cutting equipment in order to maintain a modern and visually appealing facility. This aspect may be challenging for salons with low funds. Procter & Gamble, Unilever, L'Oréal SA, Colgate-Palmolive Company, and The Estée Lauder Inc. are among the market's most active businesses. L'Oréal SA is among the most active firms in the region, with several brand portfolios and a wide variety of beauty and skincare goods.
Latest Innovations of the Global Beauty Care Services Market: a snapshot
Mumbai's SS Beauty shop was inaugurated in May 2022 by Estée Lauder and Shoppers Stop. The two firms' collaboration in India has been enhanced by this establishment. The SS beauty store will only sell products from Estée Lauder brands, such as Bobbi Brown, Estee Lauder, Smashbox, MAC Cosmetics, Clinique, Jo Malone, and Tom Ford.
The Visible White O2 toothpaste was introduced by Colgate-Palmolive Company in March 2022. It is a cutting-edge whitening formula that lightens stains from the inside out. Its revolutionary formula releases millions of warm oxygen bubbles in mouth.
In January 2022, Procter & Gamble acquired the high-end skincare brand Tula, expanding its portfolio of prestige brands. Tula is a natural skincare line that uses microbial extracts and superfoods.
Beauty Care Service Market Scope
| | |
| --- | --- |
| Metrics | Details |
| Base Year | 2021 |
| Historic Data | 2019-2020 |
| Forecast Period | 2022-2029 |
| Study Period | 2019-2029 |
| Forecast Unit | Value (USD) |
| Revenue forecast in 2028 | USD 384.5 billion |
| Segment Covered | Type, Product, Distribution Channel, Regions |
| Regions Covered | North America, Europe, Asia Pacific, Middle East and Africa, South America |
| Key Players Profiled | Procter & Gamble, Unilever, L'Oréal SA, Colgate-Palmolive Company, and The Estée Lauder Inc |
Key Segments of the Beauty Care Services Market
Type Overview, 2019-2029 (USD Billion)
Product Overview, 2019-2029 (USD Billion)
Skin Care
Hair Care
Colour Cosmetics
Fragrances
Others
Distribution Channel Overview, 2019-2029 (USD Billion)
Hypermarkets and Supermarkets
Speciality Stores
E-commerce
Others
Regional Overview, 2019-2029 (USD Billion)
North America
Europe
Germany
France
UK
Rest of Europe
Asia Pacific
China
India
Japan
Rest of Asia Pacific
South America
Mexico
Brazil
Rest of South America
Middle East and South Africa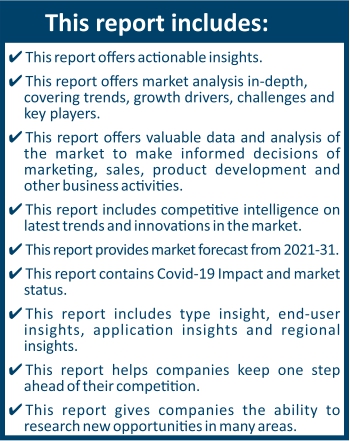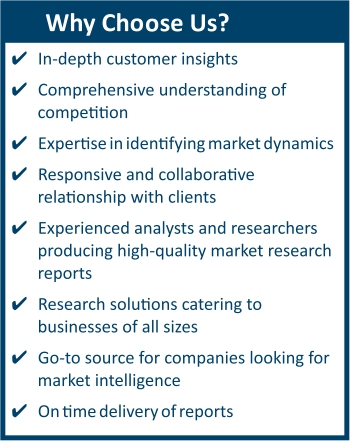 Frequently Asked Questions (FAQ) :
The market value of beauty care service market in 2029 was USD 384.5 billion.
Asia-Pacific dominated the market for beauty care service market and accounted for the largest revenue share.
The top companies that hold the market share in beauty care service market are Procter & Gamble, Unilever, L'Oréal SA, Colgate-Palmolive Company, and The Estée Lauder Inc. & among others.