Liquid makeup global market is one of the industry that has received great profit because of social media influencers. The need for looking picture perfect had increased the demand for makeup products.
Covid-19 Impact & Market Status
Due the worldwide COVID-19 epidemic, the market has seen a good amount of ups and down's. To keep the business running without any hindrance and also insuring the safety of the costumers online shopping has been a great alternative. There has been a huge jump seen in online purchasing during the pandemic because of the lockdowns across the world. The supply chain and distribution channels were also disrupted by the pandemic. Customers purchasing priority have also drastically changed during this period.
Liquid makeup market Segment will dominate majority of the cosmetic Market in the Coming Future
Rising need for high-quality based makeup products as well as the introduction of vegan products by the new generation or millennials is presently driving demand for liquid makeup market and this trend is likely to continue over the prediction period. The cosmetic and personal care product sector is anticipated to experience growth opportunities as a result of COVID-19's positive impact on the industry because of the variety of products that are entering the market and offering consumers a wide range of options, including isolation valves that are used in applications like freeze-drying and vacuum sterilisation.
The vegan based cosmetic Segment is predicted to Increase with the Highest Share
The vegan based cosmetic product segment is likely to develop at the fastest CAGR in the predicted timeframe. Vegan products are environmental friendly and have lesser Side Effects then chemical based cosmetic products. Due to the increased concern of environmentalist and the consumers the manufacturers have to to come up with innovative, safer and pocket friendly products. The makeup industry is undergoing fast development.
Powder based segment will also Increase at the significant CAGR in the Coming Future
Due to the change in the living standards and Lifestyle people are unable to maintain healthy skin and body. This leads to dark circles, oily skin, patches, and many more skin damages. After a survey was done online it was scene that most of the cosmetic buyers demanded for powder based foundation. Thus, it can be assumed that Major of the consumer community have oily skin and prefer the powder based formula of foundation and other products, hence the Powder based segment is likely to gain more profit in coming future
The main advantage of cosmetics is that they boost the self esteem of a person and also help in achieving social acceptability. The launch of innovative product variants has expanded the product demand.
There are many liquid makeup product available in the market but one of the most highly demanded product is liquid Foundation. The product holds many benefits over other similar stuff pilled up in the market. Liquid foundations help fill in lines, wrinkles and pores and other skin blemishes making them less noticeable and making the skin appear much smoother. Foundations also helps to protect the natural moisture of the skin during cold environment preventing the skin from dryness and breakouts.
The easy excess to different personal care and beauty products has made it easier for the consumer to get access to different products and choose from wide-ranging options from the convenience of their home. There have been a lot of changes seen in consumers choice toward beauty and self care, increased internet usage has also played an important role in expanding the market. The beauty standards have drastically changed from one generation to another, the increased role of social media, printed media and digital media is also one of the factors driving the rapid growth of liquid makeup market. The majority of buyers are either working women or college students as the products are used by them everyday to look much elegant and composed.
Due to change in people's thinking and much more acceptability in the society about personal choice and opinions even men have started using makeup products. It's a step to break old stigmas that define fake masculinity. This has made people to be unapologetically who they are and not to limit themselves because of someone else's point of view. In 2019, it was also observed that makeup was the world's 51st most traded product. The makeup trade showed 0.23% of total world production. The Global liquid makeup market size was estimated at USD 7.6 billion in 2021 and reach 10.9 billion by 2029, and is expected to grow at an annual growth rate (CAGR) of 5.4% from 2022 to 2030.
Makeup is used to cover up the little imperfections on a person's body or facial skin to make it appear much attractive and beautiful. There are different products used in the process such as concealer, foundation, lipstick, bronzer, mascaras, eyeliner, highlighter, eyeshadow, blush, compact powder, and others. Makeup refers to cosmetic preparations that helps to improve the appearance.
The major buyers of makeup products are the millennials, who seem to be more concerned for the environment and they are also the one's who don't hesitate to take a stand for themselves and their surrounding. Plant based or vegan products do not have any ingredient derived from animals which is the main reason for the growing demand of vegan based cosmetic products. There has been high awareness about the cruelty on animals and the importance of animal rights because of which it has become important for the companies to bring in more and more environment friendly products. Thus, vegan product industry is likely to grow at a much faster rate during the forecast period.
The variety of skin tone and texture has further increase the variety of products available in the market. Different skin tone requires different types of product. For oily skin powder based foundation is much suitable, while for dry skin type liquid based foundation will work better. It is difficult for every individual to know there exact skin type and which cosmetic product will suit them, to make the task much easier and to increase the sale of the products many cosmetic companies are now coming up with creative ways to overcome the same issue. Customers can now buy their suitable makeup product by just sitting at the comfort of their home. There has been high awareness about personal grooming which is also another factor driving the market.
The Makeup industry have faced many challenges due to the outbreak of COVID-19 across the globe. The supply chain and distribution channels were also disrupted by the pandemic. Customers purchasing priority have also drastically changed during this period. People are now giving importance to personal health and sustainable development when it comes to buying cosmetic products. The second reason that has acted as a hindrance in the growth of makeup industry is the increased awareness about the side effect of makeup products.
The makeup product consists of many synthetic chemicals like preservatives, pigments, and other additives which can lead to severe side effects such as allergic reactions, acne, white patches, skin breakout and other skin issues, due to this consumer prefer more safer and natural products. These reasons are expected to restrain the growth of makeup market during the forecast period. Many manufacturers are now giving more focus to improve quality of the products and limit the side effects of it. More and more natural contents are being used like essential oils and antioxidants. A sharp increase in the demand of vegan products has also been seen in the market.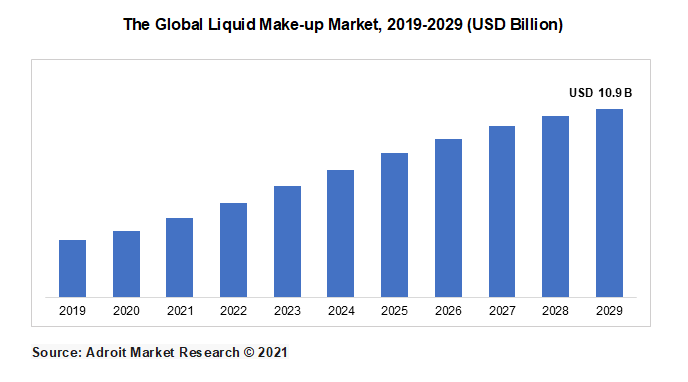 The major companies in the global liquid makeup market include LVMH SE, Shiseido Company, Limited, Estee Lauder Companies, Inc., L'Oreal Group, Natura & Co Holding SA, KIKO USA, Inc., e.l.f. Beauty, Inc., Pacifica Beauty LLC, and others. The market research study includes information on current trends, chances, threats, and the size of the industry. This study is being produced to help firms make use of and plan for any potential future development.
Latest Innovations in the Global Liquid makeup Market: a Snapshot
Successful and popular brands mostly are the one's who provide their customer high-touch experience. Due to increased awareness among consumers, the buyers demand high level of personalization in products as well as services. There has been recent advancement in the consumer and technological landscape which is rapidly changing the way cosmetic products are sold and consumed by customers. The fast proliferation of e-commerce and multi-channel sale have also changed the way makeup products are marketed to consumers. The change in demographics of digitally native buyers have helped brands to interact with their costumer in new creative ways and also develop unique product offerings. Technologies like social media- Instagram, Facebook and other platforms has enabled a much stronger understanding of buyers needs at a faster rate helping brands to tailor their products accordingly. The goal of the market research investigation is to provide trustworthy information on the global liquid makeup market. The report simplifies complex data and displays the current and historical status of the industry as well as anticipated market trends and size for the projected period. The research deals with all the aspects of the sector, including market leaders, investors, customers, and new entrants.
Liquid Makeup Market Scope
| | |
| --- | --- |
| Metrics | Details |
| Base Year | 2021 |
| Historic Data | 2019-2020 |
| Forecast Period | 2022-2029 |
| Study Period | 2019-2029 |
| Forecast Unit | Value (USD) |
| Revenue forecast in 2028 | USD 10.9 billion |
| Growth Rate | CAGR of 5.4 % during 2021-2028 |
| Segment Covered | Product Type, Distribution Channel, Application area, Regions |
| Regions Covered | North America, Europe, Asia Pacific, Middle East and Africa, South America |
| Key Players Profiled | LVMH SE, Shiseido Company, Limited, Estee Lauder Companies, Inc., L'Oreal Group, Natura & Co Holding SA, KIKO USA, Inc., e.l.f. Beauty, Inc., Pacifica Beauty LLC |
Product Type Overview, 2019-2029 (USD Billion)
• Foundation
• Concealer
• Powder
• Primer
Distribution channel Overview, 2019-2029 (USD Billion)
• Offline
• Online
Application area Overview, 2019-2029 (USD Billion)
• Eyes
• Lips
• Face
• Others
Regional Overview, 2019-2029 (USD Billion)
• North America
• U.S
• Canada
• Europe
• Germany
• France
• UK
• Rest of Europe
• Asia Pacific
• China
• India
• Japan
• Rest of Asia Pacific
• South America
• Mexico
• Brazil
• Rest of South America
• Argentina
• Italy
• Belgium
• Spain
• Russia
• Turkey
• Netherlands
• Switzerland
• The Middle East and South Africa
• South Korea
• Australia
• Singapore
• Malaysia
• Thailand
• Indonesia
• Philippines
• U.A.E
• Saudi Arabia
• Egypt
• South Africa
• Israel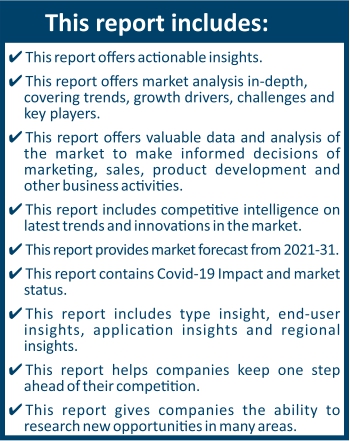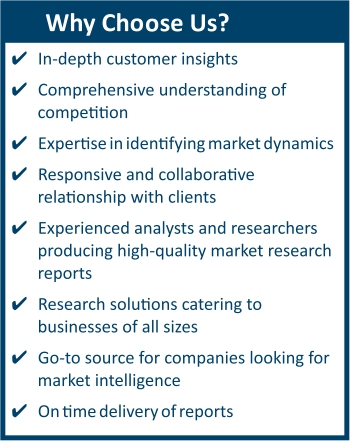 Frequently Asked Questions (FAQ) :
The market value of liquid makeup market in 2029 was USD 10.9 billion.
The liquid makeup market is growing at a CAGR of 5.4% over the forecast period.
The top companies that hold the market share in liquid makeup market are LVMH SE, Shiseido Company, Limited, Estee Lauder Companies, Inc., L'Oreal Group, Natura & Co Holding SA, KIKO USA, Inc., e.l.f. Beauty, Inc., Pacifica Beauty LLC & among others.