Multiple considerations, including the expanding trend of linked cars and the rising need for sophisticated safety features, are driving the automotive infotainment SOC market. Consumers are becoming more and more enamoured with the cutting-edge safety features provided by automotive infotainment SOCs, like lane departure warnings, blind spot recognition, and adaptive cruise control. Current regulations about vehicle safety are also promoting this market's expansion. Additionally, this industry is expanding due to the growing trend of linked vehicles. Customers can take use of several advantages provided by linked car technology, including real-time traffic updates, parking details, as well as driver assistance.
The demand for more complex and intelligent infotainment systems in cars is rising as a result of the constantly evolving automotive industry. These devices must be secure and simple to use while still offering drivers a variety of information and entertainment alternatives. System-on-chip (SOC) solutions for infotainment are being used by automakers to address these demands. SOCs are silicon chips that contain all the parts required to perform a specific task on a single silicon chip. As a result, infotainment systems can be built into cars more readily and are more compact, affordable, and effective.
SOC for vehicle infotainment refers to an integrated system on the chip utilised in these systems. In-car entertainment, networking, and improved safety features are all provided by these SOCs in vehicles. Automated driving systems (ADAS) and navigation systems are also created using car infotainment SOCs. Likewise, the systems are employed in the creation of automotive human-machine interfaces (HMI).
Due to the high price of these systems and the absence of regional standards, the market for car infotainment SOCs is constrained. Manufacturers also face a hurdle in integrating these technologies with the current automotive infrastructure. Nonetheless, the automotive infotainment SOC market offers the company tremendous potential for expansion in terms of connection and convenience.
The Global Automotive Infotainment SOC market was valued at US$8,694.6 Mn in 2021and is projected to reach US$16,077.6 Mnby 2031 at a CAGR OF 7.2% from 2021-2031.
There are numerous small and major businesses present in the automotive infotainment SOC industry, which has fragmented it. Fujitsu Limited (Japan), ON Semiconductor Corporation (US), Robert Bosch GmbH (Germany), Harman International (US), NXP Semiconductors (Netherlands), Analog Devices Inc. (US), Broadcom Limited (Uand Qualcomm Technologies, Inc. (US) are the major players in this market. This study offers a thorough investigation of the market, which would include revenue and profit, market size before and after Covid-19, a 5-motion equation, and a SWOT analysis.
Segment Analysis
The Instrument Panel Type to Emerge as the Most Lucrative Segment
The automotive infotainment SOC market for instrument panel-style units is anticipated to expand at the greatest CAGR throughout the forecast period. The rising demand for features like navigation, climate control, and audio and video streaming in instrument panels as well as the rising uptake of cutting-edge technologies like augmented reality (AR) and haptic feedback in instrument panels are both factors contributing to the growth of this market segment.
The Most Popular Application Segment is Passenger Vehicle
The automotive infotainment SOC market's passenger vehicles application category is anticipated to experience the fastest CAGR growth over the course of the projected timeframe. The rise in popularity of technologies like navigation, climate control, and audio and visual programming in passenger vehicles can be credited with this market segment's expansion.
The APAC region renders Ample Financing Opportunities
During the forecast period, the Asia Pacific automotive infotainment SOC market is anticipated to develop at the highest CAGR. This market's expansion can be attributable to the rising manufacturing and sales of vehicles in nations like China, India, and Japan. Additionally, the presence of numerous automakers in the area is promoting the market's expansion.
COVID-19 Impact and Market Status
The COVID-19 pandemic's outbreak has had a big global impact on the automotive sector. Due to the worldwide lockdown imposed by various governments to stop the virus' spread, car manufacturing and sales have drastically decreased since February 2020. As a result, the market for car infotainment SOCs has declined. The market is anticipated to rebound in 2021, although, increased car manufacturing and sales are anticipated.
Recent Developments in the Automotive Infotainment SOC Market
• NXP Semiconductors introduced the i.MX 8M Plus application processor for auto entertainment systems in October 2021. TPM 2.0 and TrustZone technology, two cutting-edge security technologies, are included in the CPU, which is based on the Arm Cortex-A53 core.
• The R-Car M3N SoC for car infotainment systems was released in August 2021 by Renesas Electronics Corporation. Advanced graphics processing capabilities are available on the SoC, which is based on the Arm Cortex-A57 CPU.
• The partnership between NXP Semiconductors and Microsoft to supply its automotive-grade Qualcomm Snapdragon Automotive 4G/5G Platform for Microsoft's Azure Cloud for connected automobiles was announced in March 2021. The platform will make it possible for automakers to create services and applications for connected cars on the Azure cloud.
• In December 2021, NVidia Corporation inked a contract with German manufacturer Daimler to supply MBUX Infotainment, the company's new infotainment system, for future vehicles. The device will run on NVidia's Tegra processor and contain cutting-edge capabilities including augmented reality, voice control, and 3D navigation.
• NXP Semiconductors N.V. began increasing automotive semiconductor production in March 2022 by investing $1 billion in its current Chengdu, China, facility. The capacity of cutting-edge RF and mixed-signal semiconductors will double as a result of the expansion. The company will be better able to meet the growing demand for cosy cars with cutting-edge connectivity and infotainment features thanks to this move.
• In 2022 April, ON Semiconductor Corporation announced that it has acquired 100% of the shares of Aptina Imaging Corporation, a leading developer and manufacturer of CMOS image sensors and advanced image processing solutions. The acquisition will enable ON Semiconductor to expand its automotive product portfolio and broaden its customer base.
• In 2022 May, Renesas Electronics Corporation announced that it has completed the acquisition of Intersil Corporation, a provider of innovative power management and precision analogue solutions. The acquisition will strengthen Renesas' position as a leading global provider of advanced semiconductor solutions for automotive applications.
• In order to better compete with tech behemoths like Alphabet Inc.'s Google and Amazon.com, Inc., Robert Bosch GmbH started to increase its investment in software development in October 2022, with a focus on artificial intelligence (AI) and cybersecurity. The company also intends to acquire new companies and licences in order to grow its automotive semiconductor business.
Automotive Infotainment SOC Market Scope
| | |
| --- | --- |
| Metrics | Details |
| Base Year | 2022 |
| Historic Data | 2020-2021 |
| Forecast Period | 2022-2031 |
| Study Period | 2020-2031 |
| Forecast Unit | Value (USD) |
| Revenue forecast in 2031 | US$16,077.6 Mn |
| Growth Rate | CAGR of 7.2% during 2021-2031 |
| Segment Covered | Type, Application, Regions |
| Regions Covered | North America, Europe, Asia Pacific, South America, Middle East and Africa |
| Key Players Profiled | SOC industry, which has fragmented it. Fujitsu Limited (Japan), ON Semiconductor Corporation (US), Robert Bosch GmbH (Germany), Harman International (US), NXP Semiconductors (Netherlands), Analog Devices Inc. (US), Broadcom Limited (Uand Qualcomm Technologies, Inc. (US) |
Key Segment of Global Automotive Infotainment SOC Market
By Type Overview 2021-2031, (USD Billion)
• Instrument Panel
• Backseats
By Application Overview 2021-2031, (USD Billion)
• Passenger Car
• Commercial Vehicle
By Region Overview 2021-2031, (USD Billion)
North America
• USA
• Canada
Asia Pacific
• China
• India
• Japan
• Rest of Asia Pacific
South America
• Mexico
• Brazil
• Rest of North America
Europe
• Germany
• France
• UK
• Rest of Europe
Middle East and Africa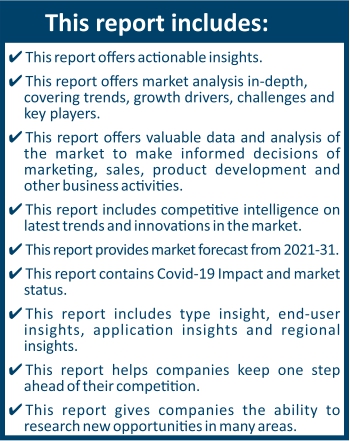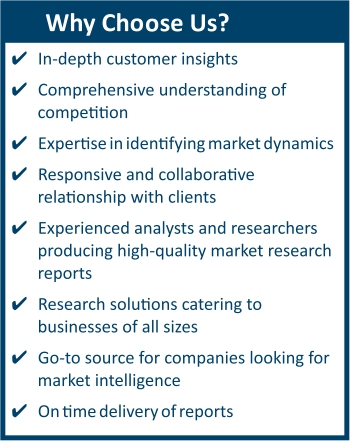 Frequently Asked Questions (FAQ) :
Automotive Infotainment SOC Market is projected to reach US$16,077.6 Mn by 2031, growing at a CAGR of 7.2%