With growing developments in IoT (Internet of Things) system on chips (SoC) are gaining user traction and the trend is likely to continue in the coming years with further adoption in embedded systems. SoCs are opposite to the common traditional motherboard-based PC structure which separates components based on function and connects them via a central interfacing circuit board.
Covid-19 Influence & Market Status
Wuhan (China) originated fatal virus COVID-19 influenced world economies adversely. A large number of populations lost livelihood over the global pandemic. The covid-19 epidemic restricted the growth and dynamics of various industries, reduced demand & expenditure, disrupted the supply chain, etc. The global market of System on Chip (SoC) is also influenced by disrupted supply chains. Since the Manufacturing activities came to a halt, industries reluctantly slowed down or shut the production temporarily. Subsequently, there has been a shortfall in raw materials which are needed to make these chips. Therefore, the production costs soared, so did the prices for the end-users.
The global System-on-Chip market size is expected to reach close to USD 214.8 Billion by 2029 with an annualized growth rate of 8.3% through the projected period.
It is owing to the severity and implications of the industrial crisis caused by the pandemic, key participants of semiconductors are focusing on keeping the business operations intact, maintaining cyber awareness, and innovation in technology in response to the covid-19 outbreak in the post-pandemic era.
Supremacy of North American region due to Advanced Technology
The soaring demand for consumer electronics and requirement of vigorous System on Chip for speedy responsive devices in Healthcare, Industrial, Aerospace & Defence, and other industries are anticipated to uplift the market of System on Chip in the North American regions. The region is dominating the global market owing to the presence of significant telecommunications and information technology (IT) businesses (Qualcomm and Apple). Moreover, a rapid increase in the possession of Internet of Things (IoT) supplements as well as the region's disposable income is playing a role contributing factor in the growth of the global market of System on Chip. On the other hand, China is recording a huge demand for consumer electronic devices due to its large population. Thus, it is bringing lucrative opportunities for the System on Chip industry. Apart from this, the growing investments by major companies in R&D activities for the introduction of advanced systems on chips are likely to accelerate the growth of this region shortly.
The high R&D cost of a system on a chip to restrain the growth of the Global Market
Over the past few years, technology has constantly been evolving across all the industries numerous industries are more inclined towards automation and digitalization. These advancements in technologies and machinery are opening up new avenues for the major participants of the market. However, the initial costs of Research and Development for System on Chip (SoC) is becoming a setback for the global System on the Chip market. It is owing to increasing modification in SoC for different products, companies are required to emphasize various R&D projects as well. Therefore, it would extend project costs of the companies as well as the chances of product failure. these concerning components are becoming are a roadblock in the growth of the SoC market.
SoC comprises numerous components like memory blocks, control units (CU), timing units, and interfaces placed on a single chip. Also, SoC is an independent electronic substrate infrastructure comprising RF (radio frequency) functionality, digital, analog functions. System on Chips (SoC) consists of the electronic circuits suitable for multiple computers in a single IC.
System on Chip (SoC) is highly similar to the Central Processing Unit (CPU) of computers.It is compact and takes a smaller surface than a CPU. The global market of SoC is propelled by increasing investment in 5G network and adoption of the internet of things (IoT). the surging demand for smart and technology-efficient consumer devices is also a contributing factor in the development of the market. Decreasing prices of IC function and growing demands for embedded graphics are fostering high potential growth in the global system on chip (SoC) market. Demands for electronic devices to support high end growth for the global system on chip (SoC) market in the coming years.
The market size of System on Chip is geared up to witness a tremendous extension from 2021 to 2028. The surge in deployment of IoT and AI has led to the emergence of IoT appliances like Fitbit and Alexa. This subsequently hiked the demand for advanced electronic devices such as Android and Apple iPhone. Moreover, the rising investments in R&D activities and the production of innovative and enhanced devices are opening up new avenues for industries. The large size of middle-class families is leading to more disposable income and expenditure are the key factors that are driving growth in this industry.
The popularity of smartphones and other devices among ages has paved the path for the introduction of pocket-sized AI-powered devices. Additionally, advances in smart cities development and smart transportation and mobility, are likely to support revenue potential for the global system on chip (SoC) market. The tremendous use of signal processing and wireless communication is expected to fuel the demand for electronic products as well as the market growth over the upcoming years.
The key participants of the market have been emphasizing actively inorganic strategies, like innovations, amalgamation, partnerships, and acquisitions to widen their product and customer base as well as to survive the increasing competition.
The Asia-pacific region is all set to meet the rising demand for IoT-based consumer products like smartphones, home appliances, ATMs, digital cameras wearable, etc in highly dense economies (India and China).
The North American region holds the largest stake in the SoC market due to the presence of renowned telecoms and IT companies such as Qualcomm and Apple. However, the high initial cost of design & development and maintenance are restraining the market growth at the global level. The rising demand for the compact and global electronics industry is expected to bring lucrative opportunities in the global system on the chip market. However, the extensive research and high initial production & maintenance costs associated with the System on Chips will adversely obstruct the SoC market demand to some extent.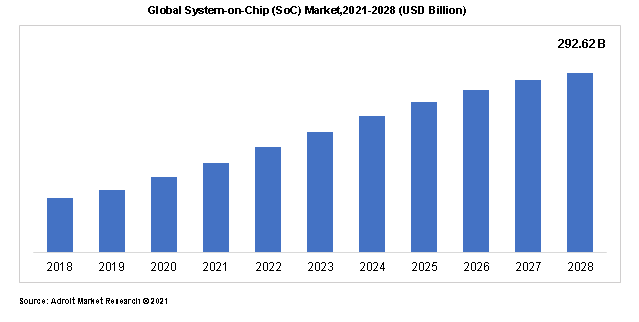 Intel Corporation, Qualcomm, Inc., Taiwan Semiconductor Manufacturing Co., Ltd., Broadcom Ltd. (Avago Technologies Limited), Apple, Inc., Spreadtrum Communications (Tsinghua Holdings), Huawei Technologies (Huawei Investment & Holding Co., Ltd), Toshiba Corporation, STMicroelectronics N.V.(STMicroelectronics) and Infineon Technologies are some of the prominent business players of the market revenue.
Latest Innovations & developments in the Global System-on-Chip (SoC): A Snapshot
The current generation of System on Chip (SoC) products assembles the CPU, RAM, and storage devices of a computer. This makes a computer faster and more efficient in computing. It also enables computers to run multiple applications, webpages, or browsers at once.
In November 2020, MediaTek, Inc., associated an investment deal of approximately USD 85 million to acquire the power management chip assets of Intel Enpirion. This plan of action assisted the company to expand its product line with integrated power solutions for applications in enterprise-level systems.
In 2020, Apple launched the iPhone 13 pro which is way faster than earlier versions and consists of 1TB storage capacity, more responsive, and greater camera quality.
In March 2021, Samsung Electronics came into partnership with Marvell to jointly build a novel System-on-a-Chip to provide an enhanced 5G network performance. The newly launched chip is highly used in Samsung's Massive MIMO and is expected to witness its demand among Tier One operators over the forecast period.
Growing demand for Artificial Intelligence (AI) chip technology is predicted to bring a lucrative opportunity for the market players in the global System on Chip (SoC) market.
System-on-Chip Market Scope
| | |
| --- | --- |
| Metrics | Details |
| Base Year | 2022 |
| Historic Data | 2020-2021 |
| Forecast Period | 2022-2030 |
| Study Period | 2020-2030 |
| Forecast Unit | Value (USD) |
| Revenue forecast in 2030 | USD 214.8 Billion |
| Growth Rate | CAGR of 8.3 % during 2022-2030 |
| Segment Covered | By Type, Application, Region. |
| Regions Covered | North America, Europe, Asia Pacific, South America, Middle East and Africa |
| Key Players Profiled | Intel Corporation Qualcomm Incorporated USA, Samsung Electronics Ltd Japan, NXP Semiconductors N.V. Japan, Toshiba Corporation Japan, Broadcom Limited USA, STMicroelectronics N.V. USA, Apple Inc the USA, MediaTek Inc the USA |
Key Segments of The Global System-on-Chip (SoC) Market
By Component
Digital
Analog
Mixed Signal
Others
By Application
Smartphones
Networking Devices
PC/Laptops
Game Consoles
Digital Cameras
Others
By End-Use Industry
Automotive
Aerospace and Defence
IT & Telecommunication
Consumer Electronics
Industrial
Healthcare
Others
By Geography
North America
Europe

The UK
Germany
France
Rest of Europe

Asia Pacific

China
Japan
India
Rest of Asia Pacific

South America

Brazil
Mexico
Rest of South America

Middle East & Africa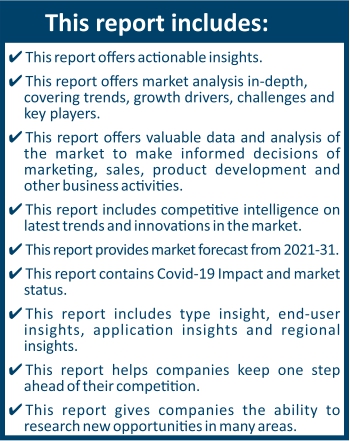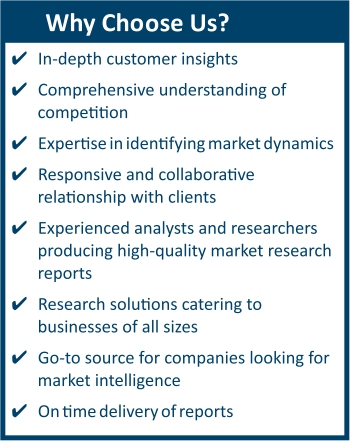 Frequently Asked Questions (FAQ) :
The market value of system on chip market in 2028 was USD 292.62 Billion.
The system on chip market is growing at a CAGR of 8.3% over the forecast period.
The application of the system on chip market are Consumer Electronics, Telecommunication, Automotive & others.
The top companies that hold the market share in system on chip market are Intel Corporation, Qualcomm, Inc., Taiwan Semiconductor Manufacturing Co., Ltd., Broadcom Ltd. (Avago Technologies Limited), Apple, Inc., Spreadtrum Communications (Tsinghua Holdings), Huawei Technologies (Huawei Investment & Holding Co., Ltd), Toshiba Corporation.
To get latest version of system on chip market report can be obtained on demand from the website.