The Analytics of Things Market is expected to reach US$ 20820 million during the forecast period at a 15.8% CAGR.
Better cybersecurity, discretionary money, and growing innovation in analytics technology are the key drivers driving the growth of the analytics of things market. Limitations in terms of skilled personnel and knowledge about AoT technologies to determine analytical worth of humongous data and data security protocols continue to limit optimum adoption and interfere with overall user experience thereby restricting growth. However, reliance on big data management across verticals such as industrial development, government initiatives and rapid adoption of AI for big data management are likely to bolster lucrative growth opportunities in analytics of things (AoT) market in the coming years.
Analytics of things market (AoT) extracts meaning from enormous amounts of data created by IoT devices and allows companies to make better choices and enhance overall company operations. AoT can be diagnostic, predictive, descriptive, prescriptive, or automated. It is a new area in the field of analytics that confronts several problems, such as data gathering during AoT deployment. Furthermore, limited data is extracted from huge databases and evaluated for decision-making. IoT-connected devices collect massive volumes of data, and the value of these devices is proportional to the vital information that they collect. The number of such devices is increasing due to the consistent demand for IoT services in many industries for various purposes. As a result, the analytics of things (AoT) enables businesses to develop services and platforms that enable them to easily analyze and manage real-time information streams from various data sources.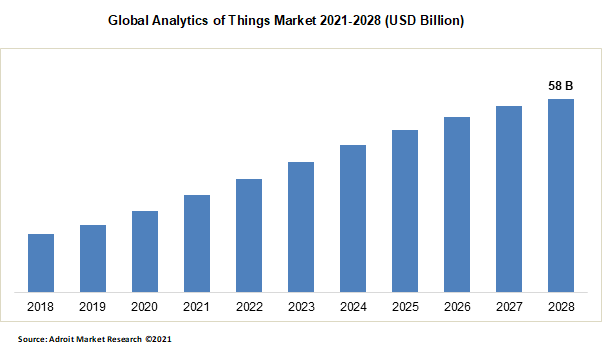 Furthermore, Analytics of Things Market solutions have been utilized in a variety of corporate sectors, including IT and healthcare telecommunications, retail, manufacturing, transportation & logistics, energy & utilities, government & defense, and many others. On the other hand, key issues impeding the growth of the Analytics of Things Market industry include a lack of real-time algorithms and a qualified staff.
The market's innovations have substantially boosted the market. The efficient integration of supply chain management is propelling the market forward. The market's crucial success elements are readily attained, resulting in a faster rate of development throughout the forecast period. The methods employed by market participants significantly improve the dynamics of market demand and competition. Market innovation in products and services will significantly alter the market's evolution of growth. Some key players of the global analytics of things market are Amazon Web Services, Google, Hewlett Packard, Greenwave Systems, Cisco Systems, Capgemini, IBM, Oracle, Hitachi, GE, Intel Corporation, and Microsoft Corporation.
Analytics Of Things Aot Market Scope
| | |
| --- | --- |
| Metrics | Details |
| Base Year | 2020 |
| Historic Data | 2018-2019 |
| Forecast Period | 2021-2028 |
| Study Period | 2018-2028 |
| Forecast Unit | Value (USD) |
| Revenue forecast in 2028 | US$ 20820 million |
| Growth Rate | CAGR of 15.8% during 2021-2028 |
| Segment Covered | by Type, by Application, Regions |
| Regions Covered | North America, Europe, Asia Pacific, Middle East and Africa, South America |
| Key Players Profiled | Microsoft,Google,Sap,Intel,Ibm,Cisco,Tibco,Agt,Capgemini,Accenture |
Key Segments of the Global Analytics of Things Market
Deployment Type Overview, 2021-2028 (USD Billion)
Service Type Overview, 2021-2028 (USD Billion)
Deployment and Integration
Managed Services
Support and Maintenance
Consulting Services
Industry Vertical Overview, 2021-2028 (USD Billion)
Healthcare
Retail
Telecommunications & IT
Transportation & Logistics
Healthcare
Government & Defense
Manufacturing
Energy & Utilities
Others
Type of Application Overview, 2021-2028 (USD Billion)
Remote Monitoring
Security and Emergency Management
Inventory Management
Energy Management
Predictive Maintenance
Sales and Customer Management
Infrastructure Management
Building Automation
Others
Regional Overview, 2021-2028 (USD Billion)
North America
Europe

France
UK
Germany
Rest of Europe

APAC

China
Australia and New Zealand
Japan
Rest of APAC

MEA

UAE
Saudi Arabia
South Africa
Rest of MEA

Latin America

Mexico
Brazil
Rest of Latin America
Reasons for the study
To evaluate, examine, and analyze competitive developments such as strategic alliances, joint ventures, mergers, new product developments, and acquisitions.
To offer a prospective outlook on market size in major regions and key performing nations.
To investigate the variables influencing the growth of the Analytics of Things Market, as well as the market drivers.
What does the report include?
Market definition, description, an overview of market growth affecting elements, and forecast
Market segmentation, dominating segment, and region, followed by nation, as well as market value, share, year-over-year growth, CAGR, forecast, and contribution to the market.
Profiles of main market players, their latest advancements, strategy, financial data, core capabilities, regional presence, and product portfolio.
Insights, data, and forecasts that may be used to develop company strategies, identify business risks, spot trends, capitalize on market opportunities, generate business goals, and comprehend target customers/end users.
Insights on current innovations, target market regulations, pipeline goods, market investment, and political and economic variables that may affect market growth
Who should buy this report?
System Integrators
Raw material providers
Analytics consulting companies
Application builders
Distributors
Independent Software Vendors
Licensing providers
Intellectual property core
Market research and consulting firms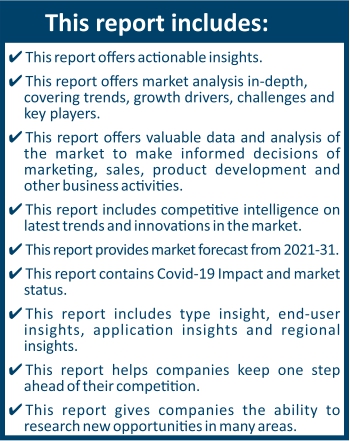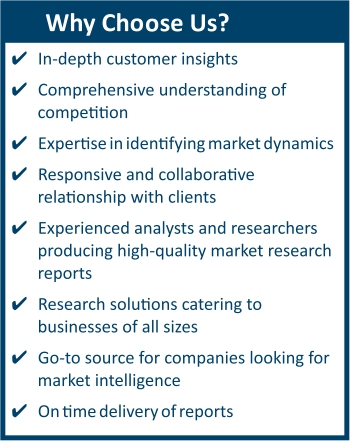 Frequently Asked Questions (FAQ) :
The market value of analytics of things aot market in 2028 was USD 58 billion
The base year for the report is 2020 in analytics of things aot market.
The analytics of things aot market is growing at a CAGR of 30% during the forecast period.
Analytics of things market (AoT) is still in its early stages and requires substantial time and effort to provide meaningful commercial benefit. Analytics of things market, like any other analytics, consists of data gathering and analysis. Understanding patterns and analyzing variation, detecting anomalies, predicting asset maintenance, optimization through analyzing a method or process, prescription, and situational awareness are all examples of analytics of things market. analytics of things market has several obstacles. With the massive amount of data created by the Internet of Things, just a small amount of data is required to be deemed relevant data. As a result, suitable techniques are required to achieve clean analytics without the need to handle garbage data.
Security and privacy must be ensured with data collection devices in order to maintain the system's integrity. Another problem for the analytics of things market is the lack of standardization and protocol support. For the devices linked with the Internet of Things, communication protocols must be standardized. analytics of things market can assist companies in ensuring that internet-connected devices function more efficiently and intelligently. Analytics of Things Market may be a valuable tool in predictive analytics, particularly in various industrial areas such as transportation, medicine, and manufacturing. These heavy sectors take the lead in IoT by linking their manufactured items or connecting equipment into a more efficient value chain.

Deployment Type Segment
In terms of deployment type segment, the market is segregated into on-premises and on-demand.
Service Type Segment
In terms of service type, the global Analytics of Things market is fragmented into deployment integration, support and maintenance, consulting services, and managed services.
Industry Vertical Segment
On considering the industry vertical, the market is segregated into healthcare, retail, telecommunications & IT, manufacturing, government & defense, energy & utilities, transportation & logistics, others.
Type of Application Segment
In terms of the type of application, this industry is segregated into predictive maintenance, energy management, inventory management, assets management, sales and customer management, infrastructure management, security & emergency management, building automation, remote monitoring, and others.

The AoT Market is anticipated to develop at a rapid pace in the coming timeframe. As the region's need for analytics of things market across a wide range of sectors such as healthcare, retail, healthcare, telecommunications & IT, transportation & logistics, and many others rises, North America is experiencing a quick growth in adoption. North America was an early adopter of Analytics of Things Market networking management services and solutions. The analytics of things market is expected to grow at a healthy rate due to increased demand for the analytics of things market in consulting services, technological advancement in the information and technology sector around the world, and a strong emphasis on innovations achieved through research and development and technology.