The application of adaptive optics in clinical sciences, such as ophthalmology and retinal imaging, to reduce optical anomalies has piqued the market's attention.
The global market for the Adaptive Optics is anticipated to develop at a compound annual growth rate (CAGR) of 25.6% throughout the course of the forecast, to reach $4.9 Billion by 2031.
COVID-19 impact and market status
The worldwide pandemic of Covid is a unique crisis connected with overall population wellbeing. It has hurt practically all businesses up to this point. As far as some might be concerned, the impacts are long haul along these lines hampering their development in the development of the businesses during and post the time of the pandemic. To the extent that the adaptive optics industry is going on, there are many sorts of exploration progressing to frame a thought connected with the Coronavirus issues, as well as the ways to be embraced from this point forward. The majority of the businesses had low degrees of creation and request inferable from the burden of lockdown during the pandemic. Notwithstanding, to the extent that the medical care area utilizing the adaptive optics administrations is worried, there has been an extraordinary age of interest. The remainder of the creation and assembling ventures are taking up thoughts of sending off and creating product offerings in joint efforts. This is the need of great importance is the age of interest by item development and separation.
Wavefront sensors segment held the largest revenue
Wavefront sensors held the biggest income portion of 36.2% in 2019. The sensor helps in parting the light into little shafts with the assistance of a variety of small focal points, named lens lets. Different procedures that are utilized for wavefront detecting are bend and pyramid sensors, in any case, the use of these sensors is relatively low thinking about their intricacy. Furthermore, the related benefits of wavefront sensors over geography are likewise expected to help the fragment development. Nonetheless, the wavefront sensors give a thought regarding the total impact of the multitude of optical surfaces. This, thusly, helps in upgrading the nature of the retinal picture.
The Microscopy segment accounted for the largest market share
Microscopy held the biggest income portion of 33.5% in 2019. In-vivo imaging is basic in organic microscopy since for concentrating on cell processes, living tissues go about as a significant part. The significant test looked at while concentrating on the living tissue is how much light, as it can harm the example and may not give an enlightened construction. Furthermore, adaptive optics helps in settling the issue looked while involving a high-power magnifying lens for exploring an enormous example. Adaptive optics fix the picture together of an enormous example as a mosaic by utilizing its quick filtering magnifying lens stage property. Besides, it additionally helps in repaying deviations caused because of optical defects. Thusly, the viability of AO in clinical microscopy and accessibility of these gadgets for minimal price in contrast with a powerful, wide field of view checking magnifying lens, is relied upon to drive the fragment development.
North America held the highest market revenue
North America held the biggest income portion of 26.3% in 2019 in the adaptive optics market. The utilization of trend-setting innovations in the biomedical area by nations like the U.S. furthermore, Canada is relied upon to drive market development in the district. Moreover, the developing exploration in regards to adaptive optics in different establishments and examination focuses present in the area is likewise expected to drive the market development. These frameworks show up with a few related benefits in regards to the social occasion of information on photoreceptors, nerve fiber layers, and adaptive of the retina.
Adaptive optics is an innovation coordinated with the optical frameworks for shaft spread, correspondences, and microscopy. Such advances are utilized to improve the effectiveness of an optical framework by lessening wavefront twisting impacts. It tracks down its applications in retinal imaging, laser correspondence, and natural exploration. The framework contains three principle components wavefront sensor, control framework, and wavefront modulator.
Expansion in interest in the R&D field for coordinating adaptive optics to offer a wide scope of utilizations is relied upon to help the market. Further, expansion sought after for high-goal microscopy in different biomedical exploration activities speeds up the development of the worldwide adaptive optics market. In any case, high introductory expenses and complex planning procedures hamper the development of the market during the estimated time frame. Additionally, the improvement of lighter materials for optics is relied upon to offer an adequate number of chances to central members.
Adaptive Optics (AO) is rapidly gaining interest as opportunities for dealing with the display of optical systems. Optical instruments experience blunders while assessing and imaging as a result of mutilations found in light waves. Adaptable optics helps in nullifying these slip-ups, hence, working on the introduction of the optical instruments. The creating ordinariness of retinal degeneration ailments is depended upon to prompt the advancement of the market
In the early stages of AMD and RP, high-goal phenotyping with adaptive optics imaging and sub-atomic hereditary research are used to enhance clinical imaging. The developing utilization of adaptive optics for clinical application and exploration is relied upon to help the general market development.
The advancement of these deformable mirrors is relied upon to lessen the size, cost, and intricacy of AO-OCT gadgets, consequently, making adaptive optics generally acknowledged for different clinical applications. Thusly, the improvement of cutting-edge adaptive optics gadgets alongside developing endeavors of vision researchers, ophthalmologists, and business people in its turn of events and examination, is relied upon to drive the market.
In spite of the upsides of adaptive optics in different clinical applications and examinations, there are sure settled disadvantages of AO. The calculation for picture obtaining, handling, and montaging, patient obsession issues, and extended investigations are a portion of the significant difficulties related to adaptive optics. Furthermore, the high cost of these adaptive optics devices is predicted to delay their use in clinical settings, particularly in developing countries.
In addition, the utilization of AO frameworks in military and guard industry applications like satellite imaging, free-space optical correspondence as well as laser weapons, among others, has acquired critical footing, which is likewise driving the development of the market. The public authority association, like European Southern Observatory, has a devoted branch of AO that gives ground-based versatile optics noticing capacities conquering the limit of barometrical disturbance.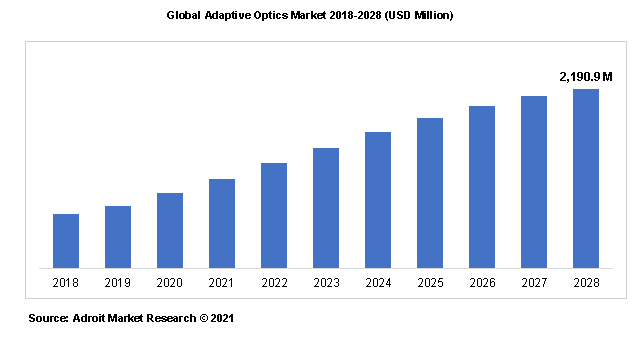 The major key players in the global adaptive optics market include Northrop Grumman Corporation; Iris AO, Inc.; IMAGINE OPTIC SA; Imagine Eyes; ALPAO Adaptica; and Boston Micromachines Corporation. Adaptive optics Research report conveys a nearby watch on driving contenders with vital assessment, little and colossal extension market model and conditions, surveying evaluation, and a total format of the economic situations in the action stretch of time. It is a trained professional and a reasonable report zeroing in on key and partner drivers, driving segments, and geographical appraisal. Further, central individuals, enormous created attempts, hardening and acquisitions close by moving new development and business approaches are surveyed in the report.
The latest innovation in the global adaptive optics market: a snapshot
In May 2019, Thorolabs gained Columbia-based Cirtemo, permitting it to add two 'exceptional' innovations to its portfolio: multivariate optical components (MOEs) for spectroscopic compound investigation and MagAssemble Nanopatterning instruments used to 3D print photolithography covers utilizing nanoparticles.
Adaptive Optics Market Scope
| | |
| --- | --- |
| Metrics | Details |
| Base Year | 2022 |
| Historic Data | 2021-2022 |
| Forecast Period | 2022-2031 |
| Study Period | 2021-2031 |
| Forecast Unit | Value (USD) |
| Revenue forecast in 2031 | $4.9 Billion |
| Growth Rate | CAGR of 25.6 % during 2022-2031 |
| Segment Covered | By Component, Regions |
| Regions Covered | North America, Europe, Asia Pacific, South America, Middle East and Africa |
| Key Players Profiled | Active Optical Systems LLC, Adaptica Srl, Aka Optics SAS, ALPAO, Baker Adaptive Optics, Benchmark Electronics, Inc., Boston Micromachines Corporation, Edmund Optics Inc., Electro Optic Systems Pty Ltd., Flexible Optical B.V., Imagine Optic, Iris AO, Inc., Northrop Grumman Corporation, Phasics SA, Synopsys, Inc., Teledyne e2v |
Key Segments of the Global adaptive optics market
Component Overview, 2018-2028 (USD Million)
• Wavefront Sensor
• Control System
• Wavefront Modulator
End-user Overview, 2018-2028 (USD Million)
• Biomedical
• Defence and Security
• Astronomy
• Manufacturing
• Consumer Devices
• Communication
• Microscopy
Regional Overview, 2018-2028 (USD Million)
North America
• U. S
• Canada
Europe
• Germany
• France
• UK
• Rest of Europe
Asia Pacific
• China
• India
• Japan
• Rest of Asia Pacific
South America
• Mexico
• Brazil
• Rest of South America
Middle East and South Africa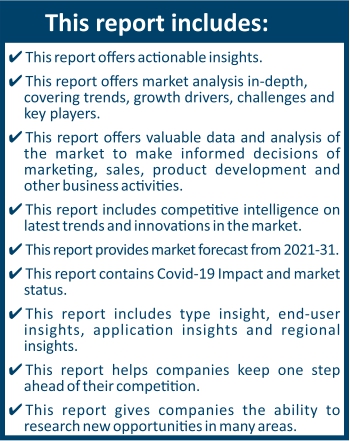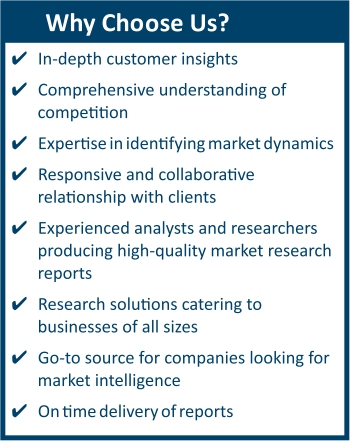 Frequently Asked Questions (FAQ) :
The market value of adaptive optics market in 2028 was USD 2,190.9 Million.
The adaptive optics market is growing at a CAGR of 40.8% over the forecast period.
The base year for the report is 2020 in adaptive optics market.
North America dominated the market for adaptive optics and accounted for the largest revenue share.
The top companies that hold the market share in adaptive optics market are Northrop Grumman Corporation; Iris AO, Inc.; IMAGINE OPTIC SA; Imagine Eyes; ALPAO Adaptica; and Boston Micromachines Corporation.