The rapid increase in the nuclear power sector throughout the globe is one of the primary reasons driving the zirconium market's growth
Covid-19 Impact & Market Status
A dramatic spike of COVID-19 instances prompted several governments to implement lockdowns, which had a huge impact on the worldwide economy. Industrial and economic activity halted, affecting the zirconium market in terms of demand and output from various end-user industries such cement, energy and chemicals, iron and steel, and ceramics. The cement industry's expansion has been influenced significantly by the construction industry's success. With the residential, commercial, and industrial segments of the construction industry forecast to see a downturn, demand for cement and refractories is likely to be impacted until these segments' expenditures recover.
The size of the global market for Zirconium is expected to reach USD 6.31 billion by 2030, expanding at a compound annual growth rate (CAGR) of 5.7%.
The Zirconia Segment will hold the Majority of the Share in the Predicted Timeframe
Zirconia leads the worldwide zirconium market due to its chemical and corrosion inertness at extremely high temperatures, as well as its high mechanical strength and wear resistance. It is utilized as a refractory material because of its physical, chemical, and mechanical qualities. It's also utilized in insulating materials, enamels, and abrasive manufacturing. The need for zircon in ceramics, television glass, refractory, and foundry applications will drive the zircon market.
The Ceramics Segment will Hold Majority of the Market Revenue in the Coming Future
Owing to the rising construction sector throughout the world, this area will rise in the next years. Ceramics are used in ceramic tiles, sanitary ware, table and decorative ware, pipes, and bricks in the building sector. Because of its use in applications such as ware materials, automobile, and industrial catalysts, dielectric and piezoelectric devices, fuel cells, and oxygen sensors, the zircon chemicals market is likely to develop at the quickest pace throughout the forecast period.
Asia Pacific Market is projected to be a Maximum Growth Rate in the Future
China is one of the world's fastest-growing economies, with practically all of the country's end-user sectors expanding as a result of increased population, living standards, and per capita income. Likewise, the growth rate is predicted to drop over the first years of the projection period due to worldwide trade volatility and negative geopolitical events. In the current situation, China is gaining recognition as the fastest-growing nuclear energy user. The growing emphasis on the development of nuclear power resources is likely to boost zirconium demand.
The growing usage of zirconium alloys in dental implants that provide high fracture toughness as well as the demand for zirconium-based building materials such as tableware and sanitary ware will enhance the zirconium market in the coming period.
Zircon is a mineral that may be found in the earth's crust and is one of the oldest minerals on the planet. In sedimentary rocks, it appears like a grain, while in igneous and metamorphic rocks, it appears as an accessory mineral. It has a lengthy history and may be found on a number of beaches. Zircon sand is utilized in ceramics for its very valued qualities, such as opacification and inducing white hue, thanks to its high refractive index. Its auxiliary benefits, such as the capacity to impart increased mechanical strength, toughness, and durability to ceramic bodies and glass matrices, are well-known and prized by certain parts of the ceramic industry, allowing it to appeal to markets that value these characteristics.
It has a high degree of malleability and ductility, as well as resistance to heat, corrosion, acids, and salinity, and alkalis, as well as the ability to produce stable compounds. Pipes, heat exchangers, plumbing fittings, steel alloys, bricks, ceramics, colored glazes, abrasives, artificial gemstones, and lamp filaments are all made with it.
As a result, zirconium alloys are widely used in the production of flashbulbs, surgical equipment, explosive primers, and rayon spinnerets. It's also used to make modern porcelain tiles because of its ability to connect with organic and inorganic sand binders, low acidity, and low thermal expansion. The growing usage of protective coatings in aviation and automotive applications is another factor driving growth. Because zirconium protects metallic surfaces from extended exposure to high temperatures, it is ideal for engine components such as cylinder heads, exhaust manifolds, and pistons.
The implementation of current tile production technology (most notably the double charging process) for porcelain tiles had the greatest influence on the decrease of zircon usage in ceramics, accounting for almost 90% of the total fall in zircon use in Chinese ceramics. Demand growth is likely to be dominated by the European and Chinese segments, with China leading the way until 2020.
Zirconium is frequently used as a molding base material in foundries for sand casting, Cosworth casting (aluminum), as well as investment casting. Because it makes other foundry sands less wettable, it's also used as a mold coating in refractory paints and washes as well as in die casting. Other factors, such as the extensive R&D (research and development) activities and the replacement of steel dental implants with zirconium alloys are likely to further fuel the global zirconium market.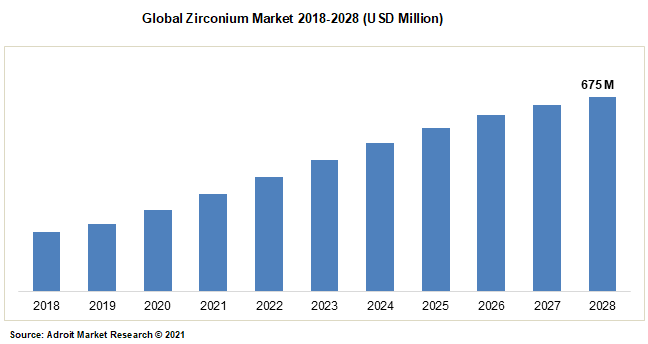 In the market research section dedicated entirely to significant players in the worldwide Zirconium market, our analysts provide insight into the financial statements of the top rivals, as well as notable advancements, product benchmarking, and SWOT analysis. Some of the prominent companies in the market are Nexteck, Beijing Guanli, German tech, Lesker, E-light, SAM, ZNXC, Beijing Scistar Technology, FDC, EUROPAGES, Kaize Metals, and Baoji Fitow Metals Co., Ltd. Market actors have been defined using financial overviews, company plans, corporate profiles, and current occurrences.
Latest Innovations in the Global Zirconium Market: a Snapshot
In December 2021, ARTMS Inc. (ARTMS) is happy to report the manufacture of zirconium-89 (89Zr) oxalate in a commercial nuclear pharmacy in the United States utilizing a low-energy medical cyclotron. After 60-minute low-activity irradiation of ARTMS' yttrium-89 solid target, the production delivered more than 40 millicuries of 89Zr.
In September 2021, for greater downstream processing and value-adding in the vital minerals supply chain, the Australia-Korea Business Council has suggested more engagement between Korean manufacturers and Australian mining businesses. Lithium, titanium, zirconium, manganese, nickel, and rare earth are among the metals that Korea considers vital. Australia is a prominent producer of these metals.
The purpose of this market research study is to give comprehensive data on the global market for Zirconium. The research decodes complicated data to disclose the current and historical positions of the industry, as well as potential market trends and growth. The research looks at market leaders, investors, customers, and new entrants in a range of industries.
Zirconium Market Scope
| | |
| --- | --- |
| Metrics | Details |
| Base Year | 2022 |
| Historic Data | 2020-2021 |
| Forecast Period | 2022-2030 |
| Study Period | 2020-2030 |
| Forecast Unit | Value (USD) |
| Revenue forecast in 2030 | USD 6.31 billion |
| Growth Rate | CAGR of 5.7 % during 2022-2030 |
| Segment Covered | By Material, By Product, By End User, By End User, By Procedure, Region |
| Regions Covered | North America, Europe, Asia Pacific, South America, Middle East and Africa |
| Key Players Profiled | InstitutStraumann AG, Bicon, LLC., BioHorizons IPH, Inc., OSSTEM IMPLANT, Nobel Biocare Services AG, Dentis, Dentium Co. Ltd., Zimmer Biomet Holdings, Inc., KYOCERA Medical Corporation, Leader Italy |
Key Segments of the Global Zirconium Market
Type Overview, 2018-2028 (USD Million)
Application Overview, 2018-2028 (USD Million)
Refractories
Ceramics
Foundry
Chemicals
Others
Regional Overview, 2018-2028 (USD Million)
North America
Europe
Germany
France
UK
Rest of Europe
Asia Pacific
China
India
Japan
Rest of Asia Pacific
South America
Mexico
Brazil
Rest of South America
The Middle East and South Africa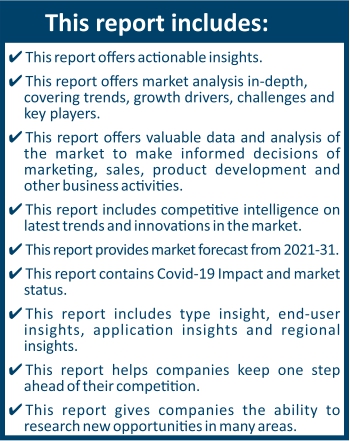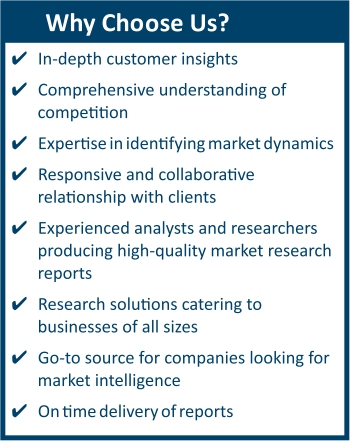 Frequently Asked Questions (FAQ) :
The zirconium market is studied from 2018 - 2028.
The zirconium market is growing at a CAGR of 5% over the next 7 years.
Asia Pacific is growing at the highest CAGR over 2021- 2028.
Nexteck, Beijing Guanli, German tech, Lesker, E-light, SAM, ZNXC, Beijing Scistar Technology, FDC, EUROPAGES, Kaize Metals, and Baoji Fitow Metals Co., Ltd.