Market Analysis and Insights
The market for video on demand is predicted to grow at a CAGR of around 17.10% over the aforementioned forecast period. By 2031, the market, which was valued at USD 82.80 billion and would reach USD 304.76 billion.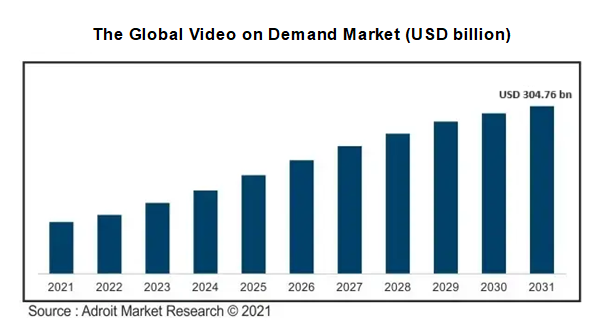 Expanding access to reasonably priced and trustworthy broadband internet is a key factor helps in expanding the market. Consumer tastes and watching patterns have changed as a result of the increased accessibility of on-demand video thanks to the advancement of high-speed Internet and the use of mobile devices.
Video on Demand Market Scope :
| | |
| --- | --- |
| Metrics | Details |
| Base Year | 2021 |
| Historic Data | 2020-2021 |
| Forecast Period | 2022-2031 |
| Study Period | 2021-2031 |
| Forecast Unit | Value (USD) |
| Revenue forecast in 2030 | USD 304.76 billion |
| Growth Rate | CAGR of 17.1% during 2021-2031 |
| Segment Covered | By Keys, By Components, By Application, Regions |
| Regions Covered | North America, Europe, Asia Pacific, South America, Middle East and Africa |
| Key Players Profiled | Netflix, Amazon, Apple, HBO, Google, YouTube, Cisco, Roku, Hulu Comcast, CenturyLink, Muvi, Akamai, IndieFlix, Vudu, Huawei, Fujitsu, and Vubiquity. |
Market Definition
A media distribution paradigm known as ""Video on Demand"" (VoD) enables consumers to access and watch video material whenever they choose, as opposed to being constrained by a fixed broadcast schedule.
VoD allows users to freely select and watch videos from a library or catalogue that is often provided by a streaming service via the internet.
Movies, TV shows, documentaries, original series, and other types of video programming are all available on VoD platforms. Users may find and access their preferred material more easily since this content is frequently divided into categories or genres. In contrast to traditional television programming, which has a set schedule, video on demand (VoD) enables viewers to begin, pause, rewind, or fast-forward video playback whenever they please.
To distribute video material over the internet, VoD uses streaming technologies. The content is streamed in real-time, allowing users to see the video as it is being broadcast rather than downloading the complete video file. The user's gadget doesn't need as much storage space thanks to this streaming method.
Key Market Segmentation
Insights on Application
The Network Security Segment Valued for the Highest Share
One of the most well-liked monetization strategies is subscription-based, which calls for a one-time fixed payment. Users of the business model must pay a yearly or monthly membership fee in order to access video streaming services. Subscriptions can be for a period of time that varies from monthly to yearly to half-yearly. Both opt-in and opt-out options are readily available to subscribers of subscription video on demand (SVoD). Subscription-based monetization models are predicted to expand at the quickest CAGR over the forecast period because they offer a wide choice of enjoyable video content to engage the audience, including Pay TV programmes, films, drama series, and other series. This is boosting the global video-on-demand market and driving market growth.
Insights on Vertical
The Media and Entertainment Segment Valued for the Highest Share
The COVID-19 epidemic, which has been associated with the restriction on public gatherings, has had a significant negative impact on the media and entertainment sectors. Because of this, many individuals are using video-on-demand services to pass the time. More individuals are choosing streaming services like Netflix, Hulu, and Amazon Prime to watch films. This change in customer tastes is propelling industry expansion, which is fueling market growth and expanding the worldwide market for video on demand.
Insights on Region
The North American Region Accounted for the Highest Share
North America, more especially the US and Canada, is among the most significant regions for the acceptance and growth of new technologies due to its pro-innovation government policies, substantial industrial base, and high buying power. For security analytics across several businesses, the US represents a substantial market. Most developers of security analytics platforms are from this country. More malware assaults, sophisticated persistent threats, and data breaches occur in North America. Due to this, the security analytics market is expanding in North America. The requirement for security compliance management systems and the development of investments in cybersecurity solutions both have an impact on North America's adoption of security analytics.
Key Company Profiles
Some key players in the global market are Netflix, Amazon, Apple, HBO, Google, YouTube, Cisco, Roku, Hulu Comcast, CenturyLink, Muvi, Akamai, IndieFlix, Vudu, Huawei, Fujitsu, and Vubiquity.
COVID-19 Impact and Market Status
Lockdowns, social isolation tactics, and bans on public meetings have all resulted in individuals remaining at home, which has significantly increased demand for VoD services.
In order to find amusement, viewers turned to streaming services, which resulted in an increase in subscribers and views.
The development of new video material, such as films, TV shows, and series, was hampered by the epidemic. The availability of new material on VoD platforms was influenced by production schedule delays or cancellations as well as theatre closures. To make up for the lack, several platforms have hastened the distribution of finished projects or provided exclusive material.
Many film companies chose direct releases on VoD platforms as a result of theatre closures and the uncertainty surrounding their resumption. The ""straight-to-streaming"" or ""day-and-date"" release trend gave consumers the option to watch recently released films from the comfort of their homes, which helped the VoD business.
The lockdowns brought on by the epidemic increased the number of users on VoD sites. Consumers flocked to streaming services for a wide variety of materials because there were few alternatives for outdoor entertainment, which increased memberships and income for many VoD companies.
Latest Trends
1. To stand out and draw users, streaming companies are putting more money into the creation of unique content. Producing unique motion pictures, TV shows, documentaries, and other types of original content falls under this category. Amazon Prime Video, Netflix, and Disney+ are just a few of the platforms that have become famous for their high-caliber and distinctive content.
2. There are now hybrid release tactics that combine theatrical releases with concurrent or spaced releases on VoD platforms. This strategy gives moviegoers the option to stream movies at home or watch them in theatres.
3. The pandemic, which presented difficulties for the conventional theatrical paradigm, intensified this tendency. In order to accommodate live events, sports, concerts, and other real-time material, VoD platforms are investigating live streaming possibilities.
4. Vertical- or niche-focused VoD platforms are becoming more popular. These platforms offer specialized content catered to their target audience and concentrate on certain genres, interests, or communities. Platforms for documentaries, independent films, fitness, education, or certain languages and cultures are a few examples.
Significant Growth Factors
High-speed internet connections are becoming more widely available and more reasonably priced, which has greatly aided the expansion of the VoD sector.
The potential audience for VoD platforms grows as more individuals have access to dependable internet services, fueling business expansion.
On-demand entertainment has replaced traditional linear television in consumer-watching patterns. With consumers preferring to watch content on their own schedules and across various devices, changing lifestyles are in line with the ease and flexibility provided by VoD platforms.
A key driver of development for VoD platforms is the availability of varied, high-quality content. Viewers looking for a broad variety of alternatives and novel entertainment options are drawn to original programming, exclusive rights to well-known series and films, and a sizable archive of content.
Many VoD platforms have made their services available to audiences outside of their native nations by expanding abroad. Platforms may enter new markets and draw in a larger user base by using localization strategies, such as providing content in several languages and adopting regional preferences.
VoD platforms are now easier to access because of the growing usage of smartphones, tablets, and other connected devices. The expansion of mobile-based video consumption has been spurred by the rising number of mobile internet users and the accessibility of mobile applications for streaming services.
Restraining Factors
Purchasing content rights may be expensive and subject to complicated licensing arrangements, especially for well-known films and television programmes. The expense of content acquisition is a problem, especially for newer or smaller VoD platforms with constrained funding.
With several platforms fighting for audience attention, the VoD business has grown extremely competitive. Fragmentation results from the existence of several platforms with unique content and various membership fees, making it difficult for viewers to obtain all requested material in a single location.
Piracy and copyright infringement are risks that come along with the convenience of distributing digital information. Illegal downloading and streaming services have the potential to harm genuine VoD companies' income streams and expansion plans.
Accessing high-quality video material might be difficult in areas with inadequate internet infrastructure or bandwidth capacity. An inadequate user experience can be brought on by buffering problems, deteriorated video quality, and network congestion.
Recent Developments in the Global Video-on-Demand Market: A Snapshot
• With a predicted market share of more than 18%, Netflix Inc. is predicted to lead the way, with Alphabet and Amazon following closely after. With an estimated 208 million customers globally as of January 2022, Netflix has held the top spot in the industry for a number of years. The company's extensive catalog of material, which includes original programming, has assisted in luring and keeping consumers.
• Sajid Nadiadwala's Nadiadwala Grandson Entertainment (NGE) and Amazon Prime Video signed a multi-film licensing agreement in May 2022. According to the terms of the deal, the streaming service will show NGE's next slate of films soon after they were first shown in theatres. After they are released in theatres, the films are also accessible to all Prime members on Amazon Prime Video. Additionally, the films are available for rental under the ""Early Access Rental"" window on Amazon Prime Video for all Amazon users (Prime or not).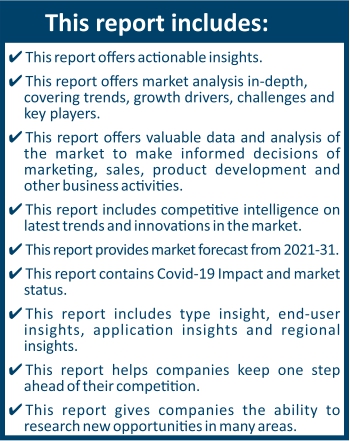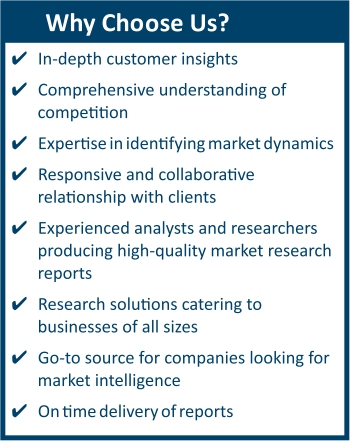 Frequently Asked Questions (FAQ) :
the video on demand market is growing at a CAGR of 15% during the forecast period.
The market value of video on demand market in 2025 was USD 82 billion
The base year for the report is 2019 in video on demand market market