The rising investments in public transportation infrastructure and the rising demand for pleasant public transportation passengers are the main drivers propelling the vertical hydraulic damper market growth. This approach is also being influenced by a growing understanding of preventative actions against future calamities like earthquakes and landslides. Moreover, it is anticipated that in the years to come, demand for vertical hydraulic dampers would increase due to increased urbanisation and numerous government attempts to minimise emissions from public transportation vehicles.
Since it is a useful instrument for lowering the vibration and noise of public transportation vehicles, and ensuring passenger comfort and safety, there is a demand for the market. Additionally, it aids in lessening mechanical wear and tear on cars, increasing their lifespan and enhancing efficiency. Additionally, vertical hydraulic dampers aid in preventing shock absorber overload, which makes automobiles operate more effectively.
The suspension system of public transportation vehicles is supported against vertical vibration and shock by a device called a vertical hydraulic damper. It aids in lowering the pressure in the passenger compartment brought on by resonance frequency, hence preserving traveller security and comfort. Vertical hydraulic dampers also offer stability during braking or in rocky terrain. These dampers typically consist of two parts, a hydraulic cylinder and a spring, which are joined to form the damper. The hydraulic cylinder helps stop excessive vibrations from entering the cabin, while the spring helps dampen any shock or vibration brought on by the movement of the vehicle.
The Global Vertical Hydraulic Damper Market is anticipated to expand at a CAGR of about 7% from 2021 to 2031, from an estimated value of USD 5 billion IN in 2021 to USD 9.5 billion by 2031. This expansion can be ascribed to increased infrastructure expenditures for public transportation, escalating demand for convenient public transportation travellers, and rising public awareness of precautions to take in the event of disasters.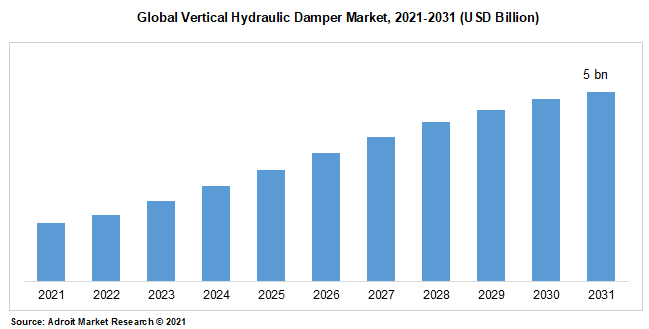 The vertical hydraulic damper market confronts a number of difficulties, including the requirement for expensive maintenance expenses and a lack of customer awareness of its different features. Furthermore, these dampers are not appropriate for tiny automobiles due to their complicated installation technique and enormous size. A significant element impeding the market's expansion is also the high price of these goods. But, it is anticipated that the market would rise throughout the projected period because of the rising need for passenger comfort and safety.
Segment Analysis
The Primary Suspension Segment emerged as the Most Lucrative Type
The most popular type and the one with the biggest market share are primary suspension dampers. This is due to the fact that they outperform other varieties of vertical hydraulic dampers in terms of stability, comfort, and longevity. Due to their great performance and long-term resilience, they can also effectively absorb shocks. Additionally, primary suspension dampers have a lifespan of up to 30 years and require little maintenance. As a result, these elements are fueling its expansion in the market for vertical hydraulic dampers worldwide.
The Most Prominent Application is the Home Segment
In the global market for vertical hydraulic dampers, the subway is the most popular application category. This is because it can offer improved passenger comfort and safety while also reducing vehicle mechanical wear and tear. The relative energy efficiency of subway systems is another aspect promoting its development in this market. This market is anticipated to continue to grow as a result of additional reasons such as growing investments in public transportation infrastructure, rapid urbanisation, and government programmes to reduce car emissions.
The North American Region to render Ample Financing Opportunities
Due to rising investments in public transportation infrastructure projects and governmental measures for energy efficiency, Asia Pacific currently maintains the biggest market share in the worldwide vertical hydraulic damper industry. This region's expansion is also being aided by the rising demand for safe and pleasant public transportation vehicles. Its expansion is also being aided by other elements like the region's quick urbanisation and the abundance of public transportation vehicles there.
COVID-19 Impact and Market Status
Globally, the COVID-19 pandemic epidemic has had a significant negative impact on the development of vertical hydraulic dampers. Due to the suspension of transportation activities due to the virus's spread in many nations, the demand for public transportation has decreased, which has dampened economic growth. This has had a negative effect on the vertical hydraulic damper market growth rate in addition to having an effect on the world economy. Governments all across the world are still working on a number of initiatives for the upkeep and development of transportation infrastructure, despite the pandemic's devastating impacts. These actions will gradually assist in returning this industry to normalcy, which will eventually lead to a resurgence in demand for vertical hydraulic dampers. Additionally, as the economy improves and limitations are loosened. Additionally, the market will regain its pace and experience stable expansion in the near future as a result of strengthening economic conditions and loosened constraints.
The leading companies in the worldwide vertical hydraulic damper market include Rassini Suspensiones, S.A. de C.V. (Mexico), Thyssenkrupp AG (Germany), Hitachi Ltd. (Japan), Continental AG (Germany), Showa Corporation (Japan), ZF Friedrichshafen AG (Germany), Wabco Holdings Inc. (Belgium), Delphi Technologies PLC (UK), Knorr-Bremse AG These businesses are concentrating on growing their businesses by utilising a variety of techniques, including joint ventures, partnerships, mergers and acquisitions, collaborations, and others to boost their position in the market.
Recent Developments in the Vertical Hydraulic Damper Market
• A manufacturer of hydraulic systems and components, HYDAC Technology Corporation, debuted its new line of vertical hydraulic dampers in January 2019 for use in the railway sector.
• The UK-based Sulzer Group manufacturer debuted its new line of vertical hydraulic dampers for railroad operations in 2020.
• The new line of vertical hydraulic dampers from the French business Faiveley Transport for use in railway and subway systems was released in 2020.
• The new line of vertical hydraulic dampers from the German manufacturer Knorr-Bremse for use in bus and rail applications was released in 2021.
• The Canadian business Wabtec Corporation announced its new line of vertical hydraulic dampers in April 2022.
Vertical Hydraulic Damper Market Scope
| | |
| --- | --- |
| Metrics | Details |
| Base Year | 2020 |
| Historic Data | 2020-2021 |
| Forecast Period | 2022-2031 |
| Study Period | 2021-2031 |
| Forecast Unit | Value (USD) |
| Revenue forecast in 2031 | USD 9.5 billion |
| Growth Rate | CAGR of 7% during 2022-2031 |
| Segment Covered | by Type, By Application, Regions |
| Regions Covered | North America, Europe, Asia Pacific, Middle East and Africa, South America |
| Key Players Profiled | Rassini Suspensiones, S.A. de C.V. (Mexico), Thyssenkrupp AG (Germany), Hitachi Ltd. (Japan), Continental AG (Germany), Showa Corporation (Japan), ZF Friedrichshafen AG (Germany), Wabco Holdings Inc. (Belgium), Delphi Technologies PLC (UK), Knorr-Bremse AG These businesses |
Key Segments of the Vertical Hydraulic Damper Market
Type Overview, 2021-2031 (USD Billion)
Primary Suspension

Secondary Suspension
Application Overview, 2021-2031 (USD Billion)
Subway

Railway

Bus

Others
Regional Overview, 2021-2031 (USD Billion)
North America
Europe
Germany

France

UK

Rest of Europe
Asia Pacific
China

India

Japan

Rest of Asia Pacific
South America
Mexico

Brazil

Rest of South America
Middle East and South Africa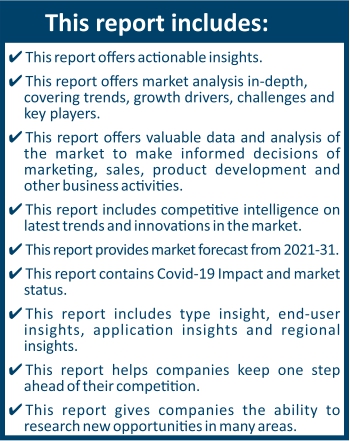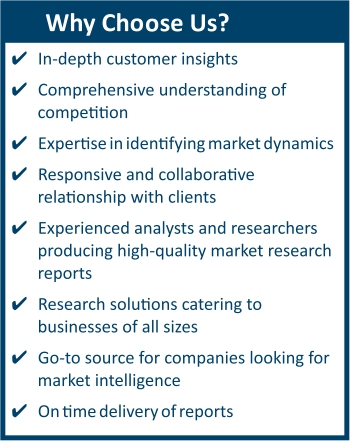 Frequently Asked Questions (FAQ) :
Vertical Hydraulic Damper Market is projected to reach USD 9.5 billion by 2031, growing at a CAGR of
The Vertical Hydraulic Damper market is estimated to grow at a CAGR of 7%
Key companies covered in the Vertical Hydraulic Damper market are Rassini Suspensiones, S.A. de C.V. (Mexico), Thyssenkrupp AG (Germany), Hitachi Ltd. (Japan), Continental AG (Germany), Showa Corporation (Japan), ZF Friedrichshafen AG (Germany), Wabco Holdings Inc. (Belgium), Delphi Technologies PLC (UK), Knorr-Bremse AG These businesses