The U.S. handwritten notes software market revenue is likely to gain momentum in the near future with an anticipated growth revenue hiking towards 488.1 million by 2028, clocking at a CAGR of 8.8% through the forecast span, 2021-2028. The growth in the market revenue will be primarily driven by increasing technological advancements making handwritten notes a convenient alternative. Digital notes are often considered a waste of effort as transcripts are usually offered to students during lectures. For instance, today majority of professors post lectures online with exactly same narrations. Hence transcribing notes is considered to be a redundant activity as a result boosting the growth of the handwritten notes software market. Some of the drawbacks associated with handwritten notes software solutions are customizable space limitations, high costs, and poor user awareness. Nevertheless, availability of features such as interactive links and operational flexibility for seamless writing experiences are stoking new growth possibilities for the US handwritten notes software market.
Handwritten notes software can be used by students, professors as well as across variety of businesses aiming to simplify tasks and improve client interactions. For example, some businesses adopt handwritten notes software with a view of creating personalized messages for clients enhancing their customer-provider relations. The integrated tools can effectively help create as well as send out letters on a larger scale. The software uses excellent stationery all the while maintaining the handwritten visual effect. The real-handwritten effect helps in corporate announcements or something as simple as a thank-you note. Handwritten notes are growing obsolete and require new advanced alternatives preserving the emotion of traditional method. Across businesses, handwritten notes software is largely used by the sales and marketing departments to oversee routine customer interactions. High adoption rates by businesses across in industries in the US are swiftly enabling heavy reliance on handwritten software tools thus pushing substantial growth in recent years. Additionally, the handwritten notes software market players in the United States are well-positioned. Entry of new market participants with disruptive technologies are allowing players to push their limits echoing user convenience. With increasing demand, the U.S. is ground zero for the advancement of handwritten notes software encouraged by the established as well as young market players.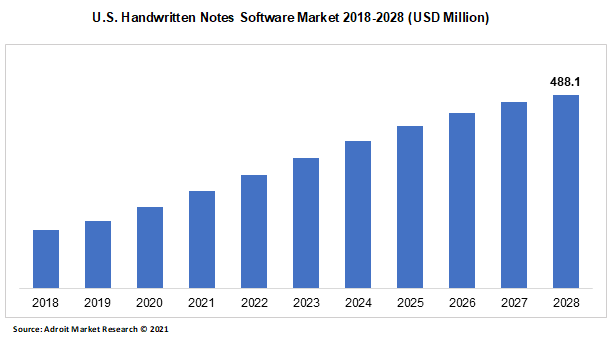 The major players of the U.S. handwritten notes software market include MyScript, Handwrytten, Postable, Felt App, Letter Friend, Noterrific, BlueSky ETO, Inkpact, Pensaki, Punkpost, IgnitePost, Thankster, and Scribeless. The U.S. handwritten notes software market diversely houses a number of well-established players with alongside surging number of new market entrants with a promising future graph. Both young and old players are implementing advanced techniques for enhancing the software capabilities compelling themselves a strong competitive advantage.
Key Segments of the U.S. Handwritten Notes Software Market
Type Overview, 2021-2028 (USD Million)
Application Overview, 2021-2028 (USD Million)
Large Enterprises
Small and Medium Enterprises (SMEs)
Regional Overview, 2021-2028 (USD Million)
West United States
South United States
Middle West United States
Northeast United States
Reasons for the study
The primary aim of the research study is to deliver an all-inclusive survey of the U.S. handwritten notes software market to offer readers valuable insights and a step ahead in the constantly changing market environment.
To facilitate inquisitive market participants with ample competitive knowledge followed by an understanding of innovations of the leading players of the market.
What does the report include?
The study on the U.S. handwritten notes software market encompasses both qualitative and quantitative aspects of the industry targeting the drivers, restrains, opportunities and challenges.
The research study underlines the specific strategies implemented by the market players as a part of the competitive landscape enhancing product development.
The study broadly covers qualitative as well quantitative data defining the multiple segments of the market fragmented by type, application and region. The study supports similar structurization of data analysis for key geographies.
Reliable market values including sizes and forecasts are provided for all the mentioned segments.
Who should buy this report?
The report on the U.S. handwritten notes software market provides desirable findings for market participants as well as potential customers.
Internal business participants such as providers and distributors are suitable customers as they seek critical insights of market status comprising historical and current developments.
Business investors coming from different industry backgrounds seeking future outlook of the U.S. handwritten notes software market.
Researchers, analysts, consultants, and entrepreneurs are among the suitable clients.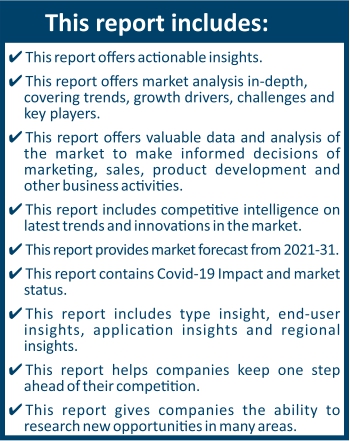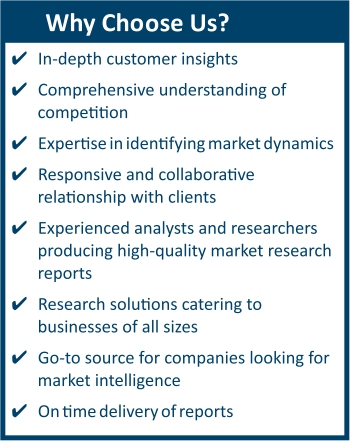 Frequently Asked Questions (FAQ) :
The us handwritten notes software market is growing at a CAGR of 8.8% over the forecast period.
The us handwritten notes software market is Segmented on the basis of Type, Application, And Geography.
The market value of us handwritten notes software market in 2028 was USD 488.1 billion
Increasing focus on advanced technological solutions to simplify transcribing of digital notes is accelerating the development of handwritten notes software. Rising technological advancement are offering lucrative growth opportunities for the U.S. handwritten notes software market. Handwritten notes drastically simplify the hardships of digital note taking practices. While digital means were considered to be useful for many reasons, now they seem to be redundant. As learning an detaching practices have transformed over the years, the way students take notes has also changed substantially, thereby unravelling new opportunities to support handwritten notes software adoption. This is more specific to the US handwritten notes software landscape owing to active adoption by corporates as well as academicians. This is also supported by the presence of several companies developing new technologies for handwritten notes software. These days professors post lectures and offer notes online which does not require students to take any digital notes. Handwritten notes software simplifies noting down the desired points only. Businesses are increasingly requiring handwritten notes software for improving scalability based on the demand for increasing capabilities and licenses. In addition, the software also offers predictive analytics effectively reducing the time consumed in finance functions. It allows companies to target higher-value tasks. However, software piracy is a major threat to any form of software system. The prevalence of unlicenced software is till sufficiently there and thus challenges the market growth
Type Segment
Considering the type, the U.S. handwritten notes software market offers web-based services and solutions/cloud-based services. The cloud-based services segment largely dominated the market in 2021 with valuation of approximately USD 206.4 million and is expected to grow exponentially throughout the forecast estimated to reach USD 352.4 million by 2028. The web-based segment is observed to show relatively low-key valuation of 86.2 million in 2020 and is estimated to grow gradually over the forecast.
Application Segment
Based on the application, the U.S. handwritten market is fragmented into large enterprises and SMEs. Large enterprises lead the application segment of the software market, expected to reach USD 293 million by 2028. Large enterprises with employees more than 250 and typically a turnover larger than SMEs display greater requirements. The SMEs segment is also anticipated to adopt ideal growth rate over the forecast as emergence of new entrants rises.
Regionally, the U.S. handwritten market has relatively firm hold in the South United States regions followed by West United States, Middle West United States and North East United States. With largest market share, the South United States handwritten notes software market is anticipated to reach valuation of 136 million by 2028. The growth is typically attributed to the increasing number of technology software players aligned with the rising demand for handwritten notes software in the region. With increasing business opportunities applied software solutions demand is expected to scale up. West United States ranks number two with a promising scope for business growth over the forecast period. As the business sector expands, requirement for advanced solutions is escalating rapidly augmented the handwritten notes software market.