Owing to benefits such as protection of the policyholder against luggage loss, flight delays or cancellation, and coverage of fatalities, the Travel Insurance market is experiencing rapid adoption as opposed to its traditional alternatives.
Covid-19 Impact and Market Status
The Covid-19 pandemic brought various businesses to a standstill across the globe. While various industries suffered a tremendous setback, industries like pharmaceuticals flourished during the period. The economic condition of various countries had been adversely affected. The pandemic affected the behavior of customers globally. The coronavirus made the people witness unprecedented consequences of the pandemic in the form of loss of lives in humongous numbers. As a result of strict quarantine regulations and a worldwide lockdown, travel, and trade restrictions had been imposed throughout the world. The travel and tourism industries suffered through a severe economic slowdown. However, in the contemporary world, these restrictions are being lifted gradually and the travel industry is anticipated to soon regain its customers and acquire a good rate of growth soon. The market is recovering, however, at a slow pace. It will take a while for it to return to its stable growth scale.
Single-Trip Travel Insurance to Remain the Most Lucrative Segment
The single-trip travel insurance segment is expected to expand at a compound annual growth rate (CAGR) higher than that of the annual multi-trip travel insurance during the forecast period. The main drivers of demand for the growth of this segment are factors such as coverage of loss of luggage, fire cover, interruption or cancellation of the trip, personal liability cover, missed flight connection and many more such benefits which lure the customers.
Insurance Companies as a Distribution Channel to Remain Atop
On the basis of distribution channels, the division of the travel insurance market is as follows, Insurance Intermediaries, Insurance Companies, Banks, Insurance Brokers, and Insurance Aggregators. Insurance companies have been projected to dominate the market and retain their position during the study period. The growth of this segment owes to factors such as an increase in consolidating risk among various policyholders as well as the setting up of premiums as per a hypothetical occurrence which may be true in the future leading to a financial loss.
Senior Citizens to Ensure Revenue Maximization
This segment is anticipated to grow at the highest compound annual growth rate (CAGR) among other end users during the forecast period. The services like evacuation in situations of emergencies, subsidies on tickets, coverage of trip cancellation, and luggage loss are offered which act as fuel for the market growth of this segment.
Europe is Expected Render Ample Investment Avenues
During the forecast period, it is anticipated of Europe to maintain its dominance. The increasing scope of travel and tourism in Europe has acted as a derivative of the increasing demand for the travel insurance market in this region.
The need for coverage of various financial losses such as medical expenses, baggage losses, flight cancellation, and other related issues has accentuated the need for travel insurance thus, improving the dependence on this market.
Travel Insurance is employed in various applications for a number of reasons including the increasing demand for tourism and technological development in the post-pandemic era. In addition to this, the increasing number of travel laws and regulations being imposed by the government for both, travelers and travel insurance providers are further enhancing the scope of the travel insurance market worldwide.
Advantages such as protection in case of baggage losses at airports or from any other similar scam, coverage of fatalities, natural and man-made disasters, or even flight hijacking, etc. act as a propeller for the further growth of the global travel insurance market. These factors collectively influence thumping growth in the global travel insurance market, ensuring an overall market size of USD 58 billion at a CAGR of 15.2% through the forecast span, that is, 2019-2029.
A type of insurance that is customized for people who are going fora domestic or an international trip is known as travel insurance. It provides a person full coverage from the date of departure to the date of arrival at the place of origin. It incorporates a number of risks that one might have to face during the span of their travel, including loss of luggage or crucial documents, medical expenses or sudden hospitalization, cancellation of flights, as well as other such costs. A travel insurance policy can be purchased either online or by visiting the office of an insurer.
Steady growth in the global tourism industry is one of the major factors for the increasing demand for travel insurance services. Factors such as extensive holiday coverage and the provision of various holiday packages have fueled the growth of tourism worldwide. Lately, due to the growth in tourist traffic, more incidences of baggage losses, natural calamities, and medical emergencies are being registered. The significant growth of the global travel insurance market can also be traced owing to the travel regulations imposed by certain countries. There has been a growing trend in various countries to adopt travel insurance as a prerequisite for applying for a VISA.
However, travel insurance facilities come with certain loopholes which might act as a barrier before a stakeholder willing to invest in this market. One of the major drawbacks is that it can be expensive thereby, limiting the number of customers only to the riches. It is not necessary that the travel insurance provided would cover the pre-existing diseases and may include unwanted expenses in the long run. These factors might push the clients a step back and make them reluctant before purchasing these policies. Despite these flaws, the travel insurance market is growing at a considerably good rate due to the increasing demand for traveling and tourism after the long period of standstill that the world witnessed during the pandemic.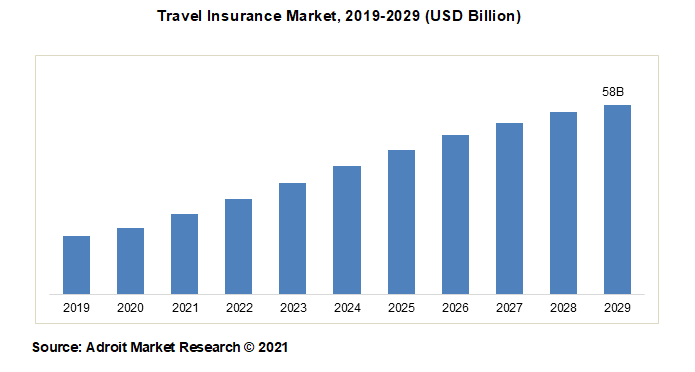 The key players in the border security market are Insure and Go Insurance Services Limited, Assicurazioni Generali S.P.A., AXA, Allianz, American International Group Inc., Trip Mate Inc., Seven Corners Inc., Travel Safe Insurance, and Travel Insured International among others. These players compete in the Travel Insurance market and bring into play different business strategies to maintain their spot in the market..
Latest Innovations in the Travel Insurance Market: a Snapshot
Natalya Butakova, Ross Thompson, and John Spears talked about post-Covid developments in travel insurance, assistance, and healthcare markets.
Ross Thompson argued that while the provision of traditional insurance-based assistance tries to be 'everything to everybody', those looking to innovate in the sector should consider how to create products that serve the specific needs of clients.
Travel Insurance Market Scope
| | |
| --- | --- |
| Metrics | Details |
| Base Year | 2022 |
| Historic Data | 2021-2022 |
| Forecast Period | 2022-2031 |
| Study Period | 2021-2031 |
| Forecast Unit | Value (USD) |
| Revenue forecast in 2031 | US$ 52.78 Bn |
| Growth Rate | CAGR of 7.25% during 2021-2031 |
| Segment Covered | Insurance Coverage, End-Users, Regions |
| Regions Covered | North America, Europe, Asia Pacific, South America, Middle East and Africa |
| Key Players Profiled | ZF Friedrichshafen AG,Robert Bosch GmbH,Continental AG,Faurecia,Autoliv Inc.,Azcom,Delphi Technologies PLC,Valeo SA,DENSO Corporation,TE Connectivity,Harman International Industries Inc.,WiTricity Corporation |
Key Segments of the Travel Insurance Market
Insurance Coverage Overview, 2019-2029 (USD Billion)
Single-Trip Travel Insurance
Annual Multi-Trip Travel Insurance
Distribution Channel Overview, 2019-2029 (USD Billion)
Insurance Intermediaries
Insurance Companies
Banks
Insurance Brokers
Insurance Aggregators
End User Overview, 2019-2029 (USD Billion)
Senior Citizens
Education Travelers
Business Travelers
Family Travelers
Others
Regional Overview, 2019-2029 (USD Billion)
North America
Europe
Germany
France
UK
Rest of Europe
Asia Pacific
China
India
Japan
Rest of Asia Pacific
South America
Mexico
Brazil
Rest of South America
Middle East and South Africa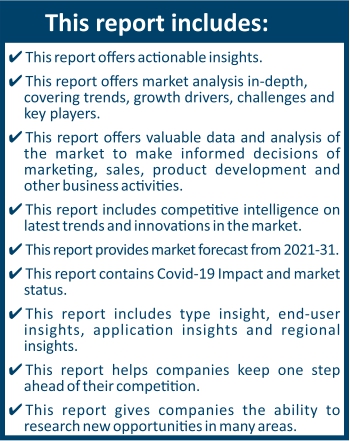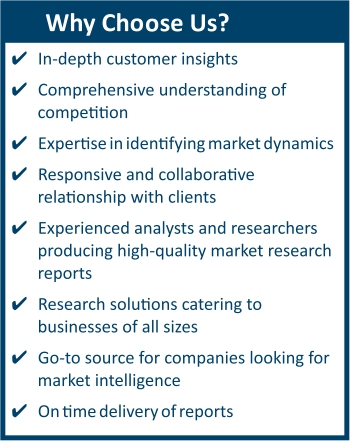 Frequently Asked Questions (FAQ) :
The market value of travel insurance market in 2029 was USD 58 billion.
The travel insurance market is growing at a CAGR of 15.2% over the forecast period.
The top companies that hold the market share in travel insurance market are Go Insurance Services Limited, Assicurazioni Generali S.P.A., AXA, Allianz, American International Group Inc., Trip Mate Inc., Seven Corners Inc., Travel Safe Insurance & among others.