tTherapy Management Software Market benefits include higher productivity, better patient care, improved communication, automated billing, and lower costs. The goal of the Therapy Management Software Market is to assist organisations and health care professionals in managing the challenges of offering high-quality therapy services. In addition to providing patient tracking and reporting tools to measure outcomes and enhance patient care, it will aid in streamlining the processes for scheduling, billing, and clinical documentation for patients.
Additionally, the software can offer tailored reporting for legal compliance, enabling improved efficiency and openness in the management of therapy practises. There are many benefits to the therapy management software market, including how it streamlines the process of providing therapy services and helps therapists manage their patient records, appointment scheduling, and billing in a simpler and more effective way. By doing this, it is ensured that resources are used more effectively and that therapists can concentrate on giving patients the best care. Many administrative tasks, including appointment reminders, insurance claim processing, medical billing, and patient engagement tools, are automated by therapy management software.
As a result, therapists can spend more time with their patients and spend less time on administrative tasks. The software offers analytical tools that help therapists evaluate and enhance the efficacy of their therapy services in a variety of areas, including patient outcomes, treatment strategies, and cost effectiveness. They can use this information to improve their services and better serve their customers. Features like automated appointment reminders, secure messaging systems for patient communication, and personalised portals for patient access to their medical records are offered by the software. These features increase patients' sense of connection to their therapist's office and keep them actively involved in their own care.
With a CAGR of 18.9% from 2019 to 2031, the global Therapy Management Software Market is expected to grow from its 2018 value of $1.43 billion to $5.38 billion by 2031.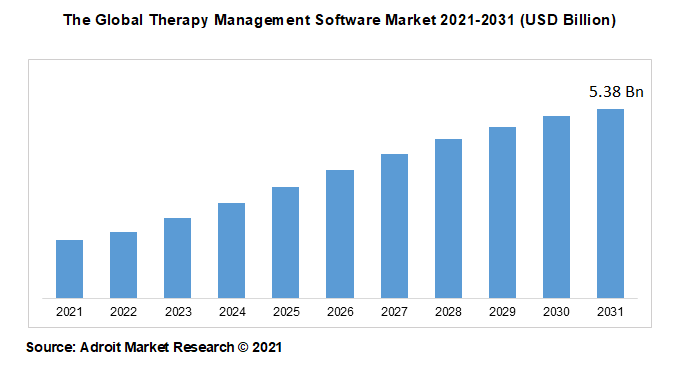 With a revenue contribution of about 40% in 2018, North America had the largest market share, followed by Europe and Asia-Pacific. The rise in government initiatives to cut healthcare costs and the growing awareness among healthcare professionals of the benefits of therapy management software are both responsible for this market's growth. Healthcare providers can manage patient care and streamline their operations with the aid of a type of software called therapy management software. It enables healthcare professionals to keep track of patient data, coordinate appointments, maintain accurate medical records, and track therapeutic progress. The software can be used to create treatment plans based on evidence-based practise and evaluate outcomes.
The market for therapy management software is being driven by a number of factors. These include the requirement for better patient care, the rising need for automation in therapy procedures, the expanding uptake of healthcare IT solutions, and the development of telehealth services. The market is also expanding as a result of other factors like government initiatives to encourage the use of technology-enabled healthcare solutions, rising chronic disease prevalence, and rising venture capital investments. the limitations and difficulties the market for therapy management software is facing. Since setting up and maintaining therapy management software calls for a certain level of expertise, the implementation cost can be quite high. Additionally, some businesses may find the ongoing costs of maintaining the software to be prohibitive.
Many prospective users are unaware of the existence of this software or the advantages it offers. They might not think to use this kind of technology in their practise as a result. Another difficulty for therapy management software is security. Since the system stores sensitive patient information, there is always a chance that someone else could gain access or violate security measures, which could result in data loss or misuse. It can be challenging for many organisations to change current procedures, and therapists may be reluctant to switch from conventional methods to digital ones that call for additional training and adjustment time.
Allscripts Healthcare Solutions, Athenahealth, Cerner Corporation, Epic Systems Corporation, McKesson Corporation, Medecision, Netsmart Technologies, NextGen Healthcare, OptumHealth Care Solutions, Inc. (A Part of UnitedHealth Group), and Quality Systems, Inc. are just a few of the key market participants, manufacturers, and vendors profiled in the report. The Therapy Management Software Market is divided into On-premise and Cloud-based based on type. The segment of cloud-based software is anticipated to grow at the highest CAGR over the course of the forecast. Because they are more scalable and affordable than on-premise software solutions, cloud-based software solutions are preferred.
Only a small number of hardware elements, such as computers and routers, are needed for the operation of these cloud-based software solutions. With the aid of an internet connection, users can access the data with cloud computing from any location at any time. In addition, it offers superior performance to on-premise software solutions. This is one of the main factors influencing this segment's growth over the course of the forecast. based on the application Hospitals, specialty clinics, ambulatory surgical centres, and others make up the segments of the therapy management software market. Hospitals are predicted to have the largest market share in this segment during the forecasted period.
Therapy management software is being adopted by hospitals more frequently to enhance patient care and services. Hospitals are also utilising therapy management software to enhance the accuracy of documentation and patient progress tracking. The Therapy Management Software Market has been divided into North America, Europe, Asia Pacific, Latin America, and Middle East & Africa based on region analysis.
Due to the presence of key players and the rising adoption of cutting-edge technology, North America is anticipated to dominate the therapy management software market during the forecast period. Additionally, the market is anticipated to grow as cloud-based therapy management software becomes more prevalent in this area. Due to the region's rising need for medical services, Asia Pacific is also anticipated to expand significantly during the forecast period. Additional factors that are anticipated to support the growth of the therapy management software market in this region include the presence of a sizable patient population suffering from neurological disorders and rising government initiatives regarding health care services.
Impact of COVID-19 and Market Situation for Therapy Management Software
The market for therapy management software has been severely impacted by COVID-19. The market had a value of USD 1,086.1 million in 2019 and is anticipated to grow at a CAGR of 8.4% to reach USD 2,067.2 million by 2027. Due to the closure of hospitals and clinics around the world as a result of the COVID-19 outbreak, there has been a decline in the demand for therapy management software.
Additionally, the COVID-19 pandemic has slowed down the introduction of new products and the approval of those products by regulatory bodies, which is inhibiting market expansion. On-premise and cloud-based software for therapy management are the two market segments. Due to benefits like flexible deployment options, low capital expenditure, and simple scalability, the cloud-based segment is anticipated to expand at a faster rate during the forecast period. Hospitals, specialty clinics, ambulatory surgical centres, and other organisations are further divided into segments of the therapy management software market.
Due to the rising number of patients needing hospitalisation for various chronic diseases like cancer, heart disease, and diabetes, hospitals are anticipated to be the largest end-users of therapy management software.
Recent Market Changes for Therapy Management Software
• The growth of the Therapy Management Software Market in 2019 has been fueled by the rising demand for healthcare services that are patient-centric, increased patient treatment efficiency, and decreased delivery costs. The growing emphasis on enhancing clinical outcomes, cutting healthcare costs, and improving patient care quality will cause the global Therapy Management Software Market to expand quickly. Healthcare organisations are concentrating on putting software solutions into place that aid in streamlining processes and boosting productivity.
• In 2021, it is anticipated that the market for therapy management software will be propelled by the rising demand for cutting-edge healthcare solutions like cloud-based software and mobile applications. The creation of such solutions aids in cost-cutting, operational efficiency improvement, and streamlining patient care procedures. Additionally, the market is likely to expand due to the rising popularity of data collection and analytics.
• It is anticipated that the Therapy Management Software Market will expand in 2022 as a result of increased patient-centric healthcare services focus and increased care delivery efficiency. Additionally, the Affordable Care Act and other government programmes have led to a rise in the use of therapy management software among healthcare institutions. Additionally, as new technology enables better data exchange between healthcare providers and patients, it is likely that technological advancements will also contribute to market growth.
Therapy Management Software Market Scope
| | |
| --- | --- |
| Metrics | Details |
| Base Year | 2022 |
| Historic Data | 2021-2022 |
| Forecast Period | 2022-2031 |
| Study Period | 2021-2031 |
| Forecast Unit | Value (USD) |
| Revenue forecast in 2031 | USD 5.38 billion |
| Growth Rate | CAGR of 18.9 % during 2022-2031 |
| Segment Covered | by Type, By End User, By Application , Regions |
| Regions Covered | North America, Europe, Asia Pacific, South America, Middle East and Africa |
| Key Players Profiled | Allscripts Healthcare Solutions, Athenahealth, Cerner Corporation, Epic Systems Corporation, McKesson Corporation, Medecision, Netsmart Technologies, NextGen Healthcare, OptumHealth Care Solutions, Inc. (A Part of UnitedHealth Group), and Quality Systems, Inc |
Key Segments of theTherapy Management Software Market
By Type Overview, 2021-2031 (USD Billion)
• On-premise
• Cloud-based
By Application Overview, 2021-2031 (USD Billion)
• Hospitals
• Specialty Clinics
• Ambulatory Surgical Centers
• Others
By Regional Overview, 2021-2031 (USD Billion)
North America
• U.S
• Canada
Europe
• Germany
• France
• UK
• Rest of Europe
Asia Pacific
• China
• India
• Japan
• Rest of Asia Pacific
South America
• Mexico
• Brazil
• Rest of South America
Middle East and Africa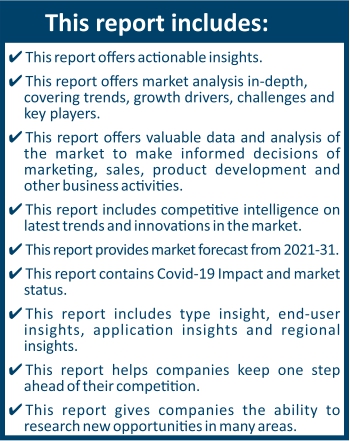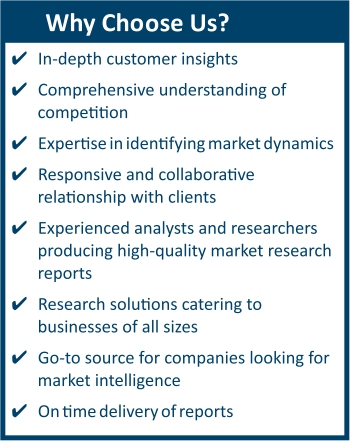 Frequently Asked Questions (FAQ) :
Therapy Management Software Market is projected to reach USD 5.38 billion by 2031, growing at a CAGR of 18.9