The size of the global market for Stairlift is expected to reach US$1.3 Billion by 2030, expanding at a compound annual growth rate (CAGR) of 5%.
Stairlifts, including perching stairlifts and chair stairlifts, have potential demand in homes and are not suitable in public setups. These type of stairlifts are intended for residential purposes, where they can foster an individual's need, especially where a physically disabled person needs help moving up and down the stairs.

increasing number of patients with musculoskeletal and movement disabilities, coupled with incidences of accidental injuries, are driving the need of stairlifts globally. Furthermore, modifications in product design as per customer requirements and infrastructural developments in residences and care facilities are propelling the growth of stairlifts extensively. Awareness among people about stairlifts and use of such equipment helps in regaining confidence among people undergoing physical challenges to move or walk. Also, due to feasibility, infrequent maintenance, affordability and ease of use, several workplaces are encouraged to provide such facilities for their disabled employees, thus creating employment opportunities for the disabled.
Moreover, high costs of stairlifts and compromised post sale services are some of the factors hindering the growth of the global stairlift market. Also, potential risk of injury because of incorrect installation and faulty mechanism are few challenges faced by the market players and stakeholders.
Stairlift Market Scope
| | |
| --- | --- |
| Metrics | Details |
| Base Year | 2022 |
| Historic Data | 2020-2021 |
| Forecast Period | 2022-2030 |
| Study Period | 2020-2030 |
| Forecast Unit | Value (USD) |
| Revenue forecast in 2030 | US$1.3 Billion |
| Growth Rate | CAGR of 5% during 2021-2030 |
| Segment Covered | By Types, By Current, Regions |
| Regions Covered | North America, Europe, Asia Pacific, South America, Middle East and Africa |
| Key Players Profiled | Bruno Independent Living Aids, Inc.,EHLS, a Lifeway Mobility Company,Gruppo Millepiani S.p.a,Handicare Group AB,Harmar Mobility LLC,HIRO LIFT (Hillenkötter + Ronsieck),Kumalift Co., Ltd.,Lehner Lifttechnik GmbH,Otolift Stairlifts Ltd.,Platinum Stair Lifts Ltd.,Prism U.K. Medical Limited |
Key Segments of the Global Stairlift Market
Product Overview, 2019-2028 (USD Million)
Straight Stairlift
Curved Stairlift
Application Overview, 2019-2028 (USD Million)
Residential
Medicare Areas
Public Places
Regional Overview, 2019-2028 (USD Million)
North America
Europe
UK
Germany
France
Rest of Europe
Asia Pacific
China
Japan
India
Rest of Asia Pacific
South America
Brazil
Mexico
Rest of South America
Middle East and Africa
GCC
South Africa
Rest of Middle East and Africa
Reasons for the study
The purpose of the study is to give an exhaustive outlook of the global stairlift market
Consumers are being inclined towards customized stairlift and are demanding stairlift with more innovative technologies
Major companies are therefore striving to offer innovative solutions coupled with the latest technological advancements to address the increasing demand
What does the report include?
The study on the global stairlift market includes qualitative factors such as drivers, restraints, and opportunities
The study covers a qualitative and quantitative analysis of the market segmented based on product, and application. Moreover, the study provides similar information for the key geographies.
Actual market sizes and forecasts have been provided for all the above-mentioned segments.
The study covers the competitive landscape of existing/prospective players in the stairlift industry and their strategic initiatives for product development.
Who should buy this report?
This study is suitable for industry participants and stakeholders in the global stairlift market
The report will benefit players associated in the stairlift supply chain
Government organizations, regulatory authorities, policymakers, and organizations looking for investments in trends of the global stairlift market
Analysts, researchers, educators, strategy managers, and government institutions looking for insights into the market to determine future strategies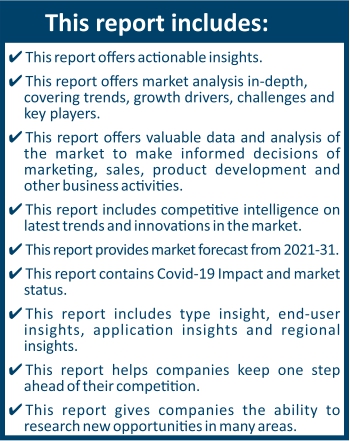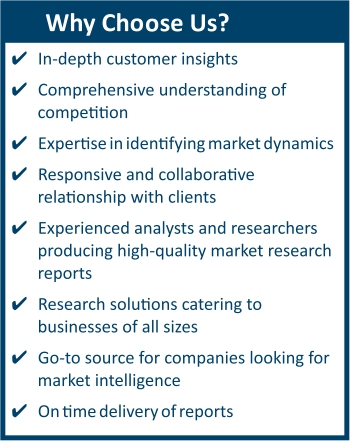 Frequently Asked Questions (FAQ) :
The stairlift market is growing at a CAGR of 7.7% over the forecast period.
The application of the stairlift market Residential, Medicare Areas, Public Places and other.
North America dominated the market for stairlift market and accounted for the largest revenue share.
The top companies that hold the market share in stairlift market are Platinum Stairlifts, Stannah Lifts Holdings Ltd., Harmar Mobility, LLC, Bruno Independent Living Aids, Inc. and ThyssenKrupp Accessibility BV & among others.
To get latest version of stairlift market report can be obtained on demand from the website.
Stairlifts are the type of lifting equipment which is powered by electricity and it enable people to travel up & down on staircases with the easy manner. In addition, stairlifts are equipped with a platform called chair, the selection of such devices is totally depend upon the particular person's requirements. This equipment's offering huge benefits to individuals who are suffering with any physical issues and not able to travel up and down the stairs in home. Stairlifts may differ in several elements such as price, size, and others depending on person needs.
A definite implemented brand strategy marks all phases of a business and is rightly connected to consumer's emotions, needs and competitive environments. Stannah has been focused on becoming a marque for the mass-market and thus has presented its products in diverse price groups. To increase their profit margins, they are focusing on reducing the cost of their products. One of the major actions attributed to the brand strategy is that several companies closed several plants and streamlined operations and organization in a group. Knowing the market meticulously, structuring the elasticity and keeping an eye on competitors, major players are focusing on making sure that their products are appropriate for the consumers. Various types of their products are evaluated differently, based on their features not their costs.
The target clients for companies manufacturing stairlifts are the dual income entities such as elder people with high disposable incomes, or advanced hospitals and nursing centers and customers who prefer stairlifts at their facilities. Their concentration is observed especially in developing and developed economies. Since several components such as electronic components, high grade metal, etc. are relatively costlier, the companies have strategized their distribution channels as per the requirements from various regions, thus focusing majorly on reducing the costs depending on the consumer needs.
Product Segment
Based on product, the global stairlift market has been segmented into straight stairlift and curved stairift. Straight stairlifts formed the largest segment in 2020, with approximately 54% market share and is expected to retain its dominance by 2028. However, the curved stairlift segment is expected to grow at a highest CAGR during the forecast period. Owing to the custom-made rail to follow the staircase, and more complex chair than straight-rail stairlift, curved-rail stairlift is anticipated to surpass the position of straight stairlift in the future. However, careful measurement, design, manufacturing, and the installation process in curved stairlifts usually takes longer and is expensive than the straight stairlift.
Application Segment
Based on application, the global stairlift market is categorized into residential, medicare areas and public places. The residential segment dominated the global stairlift market in 2020 and is also expected to be the fastest growing segment by 2028. Stairlifts are adopted more in residences to provide comfortable access of mobility to individuals suffering from mobility concerns. Growing geriatric population, swift evolution of the home healthcare market, and increasing incidences of accidental injuries or physically disabled people are augmenting the demand for stairlifts. This is further facilitated by affordability, ease of use and technologically advanced features. Correspondingly, rising number of stairlift manufacturers have led to a steady decrease in the overall prices, making it affordable to be installed at residences.
North America dominated the global stairlift market with USD 503.2 million in 2020. Moreover, North America it is expected to retain its dominance through 2028. North America will be closely followed by Europe, however Asia Pacific is expected to grow at a highest pace with a CAGR of 9.0% through the forecast period.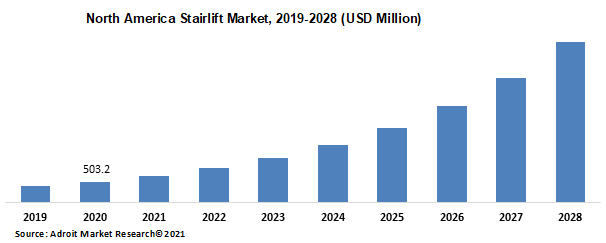 Asia Pacific stairlift market is driven by rapid urbanization and increasing influence of western culture in terms of spending, comfort, and technology. With the increasing consumer spending, people belonging to the middle-class population group are preferring stairlifts over wheelchairs or traditional medical crutches. Also, installation of conventional elevators and lifts is relatively costlier than installing a stairlift, which is another major aspect driving the Asia-Pacific stairlift market. Moreover, growing geriatric population across the region is expected to provide future growth opportunities for this market. For instance, by 2050, every one in four individuals is estimated to be above 60 years of age. The older population (aged over 60) in the region will triple between 2010 and 2050, reaching close to 1.3 billion people. It is being observed that older people mostly prefer stairlift installed at their residences. This could increase the installation of stairlift at residential spaces than at commercial or public spaces.