Spa Management Software Market has a number of advantages, including improved financial reporting, enhanced marketing capabilities, and simplified appointment scheduling.
An integrated platform for managing different facets of the spa industry, from client relationships to booking, scheduling, and payments, is needed by the spa management software market. Spas can improve customer service, cut costs, and streamline their processes with the aid of this software. Additionally, it offers a comprehensive view of all aspects of the spa industry, including sales, marketing, inventory, and financials. It also makes it possible for spas to automate processes like online check-in and appointment reminders. Spas that want to remain competitive in the quickly evolving market today must invest in spa management software.
numerous benefits of the spa management software market include Numerous business processes, including appointment scheduling, customer management, billing, reporting, and inventory management, are automated by the software. This makes spa businesses' operations more efficient and well-organized by streamlining and organising them. Spa management software gives businesses the real-time data they need to better serve their clients by giving them access to information about their needs, preferences, and requirements. This enables them to provide personalised services for their clients, thereby boosting client satisfaction.
The software assists spa owners in increasing operational efficiency, which helps them save time and money that can be used to offer more services or products and increase revenue. Spas can access real-time information about their clients, appointments, and finances through the software, enabling them to take prompt, accurate decisions. This guarantees that spa owners have all the knowledge required to enhance their marketing plans and increase profits.
A CAGR of 8.2% is projected for the forecast period to be achieved by the global Spa Management Software Market, which was valued at USD 4.45 billion in 2019 and is anticipated to reach USD 8.34 billion by 2027. (2020-2027).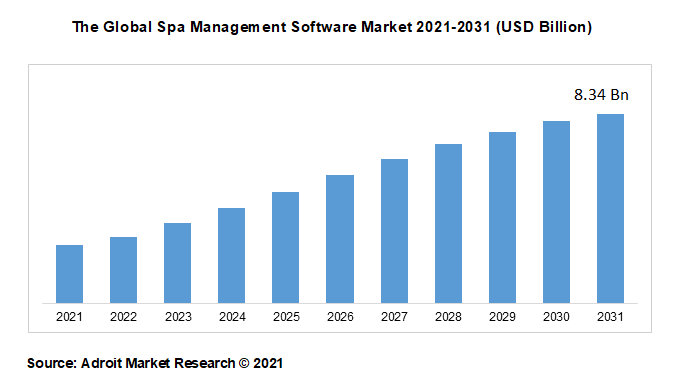 Over the course of the forecast period, this market is anticipated to grow as a result of rising demand for cloud-based applications, rising health and wellness awareness, expanding adoption of mobile technologies, and the emergence of integrated solutions.
The Spa Management Software Market is a software programme created especially to assist spas, salons, and wellness facilities in managing their daily business operations. Scheduling, customer relationship management (CRM), inventory tracking, financial reporting, and marketing are just a few of the processes it automates. The software assists spa owners and managers in streamlining their operations so they can concentrate on offering their clients high-quality services while more effectively handling administrative tasks.
The Spa Management Software Market is being propelled by a number of factors. These consist of Spa management software solutions are being developed and adopted as a result of the industry's growing need for automation. As it enables them to manage their daily operations more efficiently, reducing manual errors and saving time, automation helps improve efficiency and productivity in spas. Due to this, more spas are implementing spa management software. In recent years, cloud-based technology has grown in popularity because of its scalability, efficiency, and accessibility of data from any location.
As a result, spas are increasingly implementing cloud-based spa management software solutions because they can easily manage multiple locations with a single centralised system and cut down on hardware infrastructure costs. Customers now prefer to make reservations through mobile apps rather than going directly to physical stores or websites, which is fueling the growth of the spa management software market. The ease of use and accessibility of information offered by mobile apps encourages users to use them to make appointments. The restrictions and challenges faced by the spa management software market are The high cost of the majority of spa management software solutions can be a deterrent for many small and medium-sized businesses. It's possible that the majority of commercial software solutions don't offer enough customization options to satisfy all the specific business needs. Data security is one of the main concerns for the majority of businesses, and spa management software should appropriately address these concerns. Another issue with spa management software solutions is the compatibility of various hardware and peripheral devices. To use these systems effectively, the majority of users need training and assistance, which can increase the implementation cost.
The report includes profiles of several major manufacturers, vendors, and market participants, including the following. SpaBiz Solutions, Salonized BV, SPAFinder Wellness 365, Acuity Scheduling Inc, Zenoti, Booker Software, Inc., MINDBODY Inc., Versum Ltd, Day Smart Software Inc, The Spa Management Software Market is presently divided into two types: cloud-based and web-based.
Due to its flexibility and affordability, the cloud-based segment is thought to have the largest market among this group of products. It enables users to access the software at any time and from any location. Therefore, it is anticipated that during the forecast period, cloud-based solutions will propel the growth of this market.
based on the application The market for spa management software is divided into large enterprises and SMEs. Among this segment, the SMEs segment is anticipated to grow at the highest CAGR of 11.2% from 2020 to 2027. Small and medium-sized businesses are quickly embracing cutting-edge technologies, like spa and salon management software, to streamline their business operations, which is the reason for its highest growth rate. This has increased demand for spa management software in this particular market. Spa Management Software Market can be segmented into North America, Europe, Asia-Pacific, and Rest of the World based on region analysis. The Americas In North America, the US is anticipated to be the key market for spa management software. The market in this area is being driven by elements like technological advancements and rising demand for automated solutions.
Additionally, a high rate of small and medium-sized businesses' (SMBs) adoption of spa management software is contributing to regional growth. Due to the rise in demand for SPA services in nations like Germany, France, the United Kingdom, Italy, and Spain, the Spa Management Software Market in Europe is anticipated to experience significant growth over the course of the forecast period. Further regional growth is anticipated to be fueled by hotels and resorts across Europe placing a greater emphasis on the guest experience. Due to the growing popularity of beauty salons and spas in nations like India, China, Japan, and South Korea, the Asia Pacific region is predicted to grow significantly over the course of the forecast period. Additionally, as consumers' disposable income has increased, they are spending more on beauty services, which is fueling the region's continued growth. Impact of COVID-19 and Market Situation for Spa Management Software
The market for spa management software has been significantly impacted by the COVID-19 pandemic outbreak. Due to the worldwide implementation of lockdown measures, the demand for spa management software has significantly decreased. However, as lockdown restrictions are lifted and businesses resume operations in the second half of 2020, the market is anticipated to rebound. There are many players operating in the highly competitive market for spa management software. The market for spa management software is also anticipated to expand significantly during the forecast period as a result of rising demand from the hospitality sector. Some of the factors fueling the expansion of this market include the rising popularity of spa services and the general increase in people's awareness of their own health and wellness. More effective and efficient solutions are also being introduced in this market, which is further promoting its growth, thanks to technological advancements. Overall, the market for spa management software is anticipated to grow strongly in the coming years due to a number of factors, including rising spa demand, rising health and wellness awareness, and technological advancements. rmore
Recent Developments in the Spa Management Software Market
• With the introduction of new features, services, and technologies in 2019, the Spa Management Software Market has experienced tremendous growth. The development of cloud-based spa management software is a significant market development. The management of spas has been revolutionised by this technology, which gives companies greater flexibility and scalability.
• AI-powered spa management software is being adopted by businesses more and more in 2021. With the help of this technology, spas can streamline and improve the customer experience by automating tasks like scheduling appointments and providing customer service.
Spa Management Software Market Scope
| | |
| --- | --- |
| Metrics | Details |
| Base Year | 2022 |
| Historic Data | 2021-2022 |
| Forecast Period | 2022-2031 |
| Study Period | 2021-2031 |
| Forecast Unit | Value (USD) |
| Revenue forecast in 2031 | USD 8.34 billion |
| Growth Rate | CAGR of 8.2 % during 2022-2031 |
| Segment Covered | by Type, By End User, By Application , Regions |
| Regions Covered | North America, Europe, Asia Pacific, South America, Middle East and Africa |
| Key Players Profiled | SpaBiz Solutions, Salonized BV, SPAFinder Wellness 365, Acuity Scheduling Inc, Zenoti, Booker Software, Inc., MINDBODY Inc., Versum Ltd, Day Smart Software Inc, The Spa Management Software |
Key Segment of Spa Management Software Market
By Type Overview 2021-2031, (USD Billion)
• Web-based
• Cloud-based
By Application Overview 2021-2031, (USD Billion)
• Large Enterprise
• SMEs
By Region Overview 2021-2031, (USD Billion)
North America
• USA
• Canada
Asia Pacific
• China
• India
• Japan
• Rest of Asia Pacific
South America
• Mexico
• Brazil
• Rest of North America
Europe
• Germany
• France
• UK
• Rest of Europe
Middle East and Africa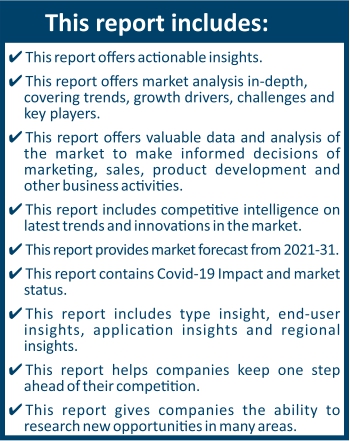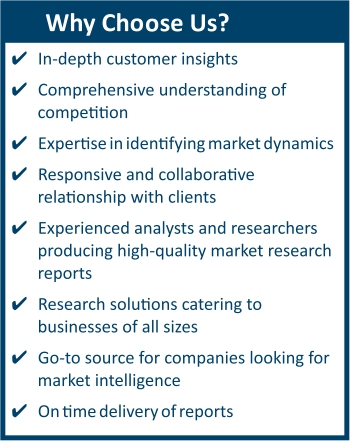 Frequently Asked Questions (FAQ) :
Spa Management Software Market is projected to reach USD 8.34 billion by 2027, growing at a CAGR of 8.2%