Rising demand for cement-based products and increased penetration in industrial cleaning operations is driving the global sodium tripolyphosphate market.
Covid 19 Impact & Market Status
The ongoing COVID-19 epidemic has had a significant influence on the global economy, affecting many enterprises throughout the world. Due to halted company operations, the STPP market also saw a flattening growth curve for industries including paints, leather, and ceramics. However, it demonstrated promising growth in cleaning applications in response to the pandemic's increased hygiene demands. The pandemic condition has a negative impact on sodium tripolyphosphate demand. This is because key industries have been halted due to rising raw material prices, supply chain problems, and global lockdown. The use of sodium tripolyphosphate in the textile and ceramic industries has been decreasing, while demand for detergents and other cleaning agents is predicted to increase.
The global market for the Sodium Tripolyphosphate is anticipated to develop at a compound annual growth rate (CAGR) of 1.5% throughout the course of the forecast, to reach $2,497.7 Million by 2030.
Furthermore, owing to the corona virus epidemic, there is a surge in hygiene awareness, which has an influence on the usage of cleaning agents and disinfectants. As a result, the increased requirement for cleaning agents is expected to positively affect the worldwide STTP market's growth.
North America Holds Lion's Share
Due to rising consumer demand, the expansion of poultry farms, and the expansion of businesses in emerging nations such as China and India, Asia-Pacific leads the sodium tripolyphosphate market. Due to the expansion of the personal care products business in the area, North America is predicted to have moderate growth. Europe, on the other hand, is seeing slow growth because of government laws prohibiting the use of the substance.
Detergent Segment Gathered the Highest Market Revenue
Detergent is the primary user of sodium tripolyphosphate, hence the detergents industry's expansion is expected to fuel sodium tripolyphosphate market growth. Furthermore, the increased usage of STTP in the detergent, food, ceramic, and animal feed sectors is boosting worldwide market growth.
The Food Industry Recorded Highest Market Share of Global Sodium Tripolyphosphate Market
The demand for STTP in the food sector is being driven by an increase in its use in food additives, baking, and food preservation and processing. The food industry recorded highest market share in 2021 with a fast growing CAGR. It is anticipated to grow sporadically in the forthcoming years owing to key factors such as increasing population, growing demand for packaged food and additives.
The rising need for adding preservatives in preserved foods like poultry, fish, meats, animal feeds due to rising population and increasing demand is improving the reliance on sodium tripolyphosphate furthering the development of global sodium tripolyphosphate market.
Owing to benefits such as pH balancing, increased shelf life of food, and improved food taste, effective in the treatment of constipation, sodium tripolyphosphate market, physiologically nontoxic, water soluble, high charge density, very efficient and cost-effective builder, fast process even at low temperatures, the sodium tripolyphosphate is experiencing rapidadoption as opposed to traditional alternatives thus fostering remarkable progress of global sodium tripolyphosphate market.
The rise in STTP applications in a variety of industries is the primary factor driving global sodium tripolyphosphate market growth. STTP is important in the food industry because it is used in a variety of applications such as preservation, baking, and as an additive. As a result, the demand for packaged food items in the food and beverage industry is driving worldwide market expansion. Because STTP is employed as a water softener, demand for water treatment rises, moving the sodium tripolyphosphate market forward. The product was developed because of technological developments in washing machines and dish washers. The home and personal care business is growing, which increases demand for sodium tripolyphosphate propelling the global sodium tripolyphosphate market.
The factors such as increasing water treatment, better properties of sodium tripolyphosphate being introduced in the market useful in numerous industries, increasing demand for packaged food and additives is boosting the global sodium tripolyphosphate market.
STPP (sodium tripolyphosphate) is an inorganic chemical used in a broad range of industrial applications, including leather, detergents, ceramics, animal feed, toothpaste, and flame retardants, to name a few. Increased use in water treatment will boost the sodium tripolyphosphate market outlook even more.
The inorganic chemical sodium tripolyphosphate (STPP) is made by heating a combination of monosodium phosphate and disodium phosphate. It's utilised in a variety of processed foods, including meats, fish, poultry, and animal feeds, as a food preservative and emulsifier. STTP is a key element in the production of detergents and is found in soap and detergent factories, ceramic and clay product factories, water treatment facilities, and the paper and pulp sector. Anti-corrosion paints, textiles, leather tanning, and metal treatment all employ sodium tripolyphosphate as a cleaning agent.
The global sodium tripolyphosphate market was harmed by the COVID-19 epidemic. Industries were obliged to work in part or shut down entirely, and they were required to adhere to strict social distance norms and restrictions. As a result of these laws, demand for STPP products has decreased across a variety of industries, consequently hampering the total STPP market.
Furthermore, STPP usage in certain products causes environmental problems. Also, it leads to serious health problems like kidney damage and possibly death due to which many countries have stopped using it. This is hampering the growth of global sodium tripolyphosphate market.
The industry's expansion is being hampered by an increase in consumer health concerns related to STPP, such as skin and eye irritation, chronic toxicity, and genetic toxicity. Similarly, the market expansion is hampered by the restricted usage of sodium tripolyphosphate in different applications due to the high number of phosphates in STTP. Furthermore, the sodium tripolyphosphate market is likely to be negatively impacted by the availability of low-cost replacements and the adoption of severe laws against phosphate-based detergents during the forecast period. Sodium tripolyphosphate is used in both residential and industrial cleaning.
Nevertheless, with the availability of vaccinations and a decrease in coronavirus infections could boost sodium tripolyphosphate demand and accelerate the overall global sodium tripolyphosphate market.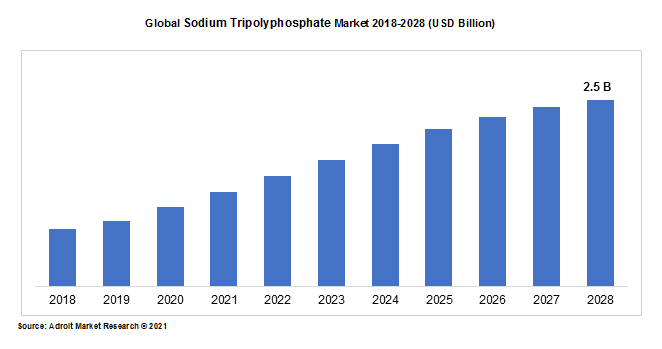 Some of major players in global sodium tripolyphosphate market are Aditya Birla Chemicals, Hubei Xingfa Chemicals Group Co. Ltd., Tianyuan Group, CheMall Corporation, Sigma-Aldrich (Merck Group), Guizhou Zhongshen Phosphates Chemical, ABCR GmbH, Yuntianhua Group, ParChem, and SDIC.
To strengthen their market position, global operators in the sodium tripolyphosphate business are actively turning to inorganic marketing and growth strategies such as mergers, acquisitions, and capacity expansions. These companies are also pursuing several strategic activities to improve their brand recognition.
Latest Innovation in the Golf Course Software Market: A Snapshot
In October 2019, One Rock Capital Partners paid $932 million for Innophos Holdings Inc., a publicly listed company. By increasing its footprint across the high-growth food, nutrition, and health categories, this programme helped the latter firm optimise its development potential.
On June 2021, PhosAgro, a global leader in phosphate-based fertiliser, signed a strategic collaboration agreement with Ian Nepomniachtchi, Russian Chess Grandmaster, to help the world champion while also raising brand awareness.
Sodium Tripolyphosphate Market Scope
| | |
| --- | --- |
| Metrics | Details |
| Base Year | 2022 |
| Historic Data | 2020-2021 |
| Forecast Period | 2022-2030 |
| Study Period | 2020-2030 |
| Forecast Unit | Value (USD) |
| Revenue forecast in 2030 | $2,497.7 Million |
| Growth Rate | CAGR of 1.5 % during 2022-2030 |
| Segment Covered | by Application, by End Use, Region. |
| Regions Covered | North America, Europe, Asia Pacific, South America, Middle East and Africa |
| Key Players Profiled | Haifa Group, Grasim Industries Ltd., Innophos Holdings Inc., Israel Chemicals Ltd., Merck KgaA, Prayon Group, Tata Chemicals Ltd. |
Key Segments of the Global Sodium Tripolyphosphate Market
Type Overview, 2018-2028 (USD Billion)
Application Overview, 2018-2028 (USD Billion)
Synthetic Detergent
Water Treatment
Food preservation
Ceramic Tiles
Others
End User Overview, 2018-2028 (USD Billion)
Household Cleaning
Agriculture
Textile
Cosmetics
Pharmaceuticals
Regional Overview, 2018-2028 (USD Billion)
North America
Europe
Germany
France
UK
Rest of Europe
Asia Pacific
China
India
Japan
Rest of Asia Pacific
South America
Mexico
Brazil
Rest of South America
Middle East and South Africa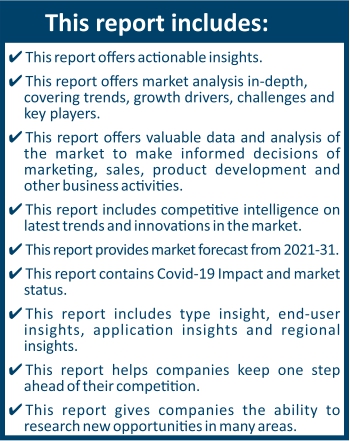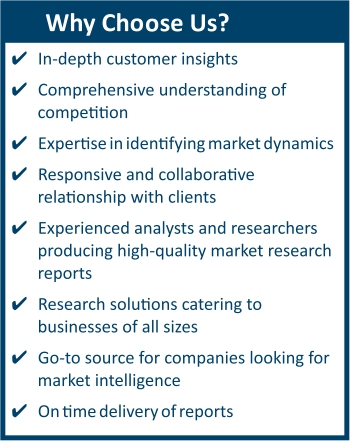 Frequently Asked Questions (FAQ) :
The market value of sodium tripolyphosphate market in 2029 was US$2.5 Billion.
The sodium tripolyphosphate market is growing at a CAGR of 4.6% over the forecast period.
North America dominated the market for sodium tripolyphosphate market and accounted for the largest revenue share.
The application of the sodium tripolyphosphate market synthetic detergent, water treatment, food preservation, ceramic tiles & others.
The top companies that hold the market share in sodium tripolyphosphate market are Aditya Birla Chemicals, Hubei Xingfa Chemicals Group Co. Ltd., Tianyuan Group, CheMall Corporation, Sigma-Aldrich (Merck Group), Guizhou Zhongshen Phosphates Chemical, ABCR GmbH, Yuntianhua Group.