Owing to the benefits of Satellite transmission provides very high coverage of the entire geographic area, mainly in less populated areas. Wireless and mobile applications can be easily set up anywhere via satellite communications. It is used in a variety of applications such as global mobile communications, home business networks, long-distance calling, weather forecasts, radio / TV signal broadcasting, military intelligence gathering, ship and aircraft navigation, remote connectivity, television distribution, and more. Internet services are used in areas of communication and voice connections used in remote areas
At a compound annual growth rate of 9.5 %, the size of the worldwide Satellite Communications market is projected to reach USD 159.6 billion in 2030.
Covid-19 Impact & Market Status
The global space sector has been badly impacted by the COVID-19 epidemic. Because of the suspension in production and delay of contracts and new satellite launches, the majority of satellite communications firms are experiencing many issues. The COVID-19 outbreak had a huge impact on the satellite communications industry. The government's subsequent actions to suppress the virus caused worldwide supply chain disruptions. The viral epidemic had a significant impact on industries including aviation and marine, which are major consumers of satellite communication systems. As a result, such industrial verticals had a significant influence on satellite communications demand, particularly during the early stages of the pandemic. The satellite communications sector is expected to recover throughout the projection period, thanks to ongoing efforts to control the virus and the subsequent successful development of a coronavirus vaccine.
SATCOM Transceiver to Remain Atop
The market is divided into SATCOM Transponder, SATCOM Transceiver, SATCOM Antenna, SATCOM Modern, and SATCOM Receiver based on product. Over the projection timeframe, the SATCOM Transceiver market is anticipated to gain more than any other. SATCOM transceivers are electrical instruments that help communication with satellites in Earth's orbit or region, and they are used in conjunction with other equipment such as amplifiers, space antennas, and transponders.
Government and Military Applications Emerge as the Most Lucrative Segment
The market is divided into Government and Military Applications, Civil Satellite Communications, Commercial Application, and Others based on Vertical. By the end of the forecast period, government and military applications are expected to have a favorable influence on the market. The navy and defense forces are progressively using satellite communication services to establish or improve connection across a variety of assets, including fighter jets. Furthermore, the growing market for unmanned planes and their non-military applications has aided the expansion of satellite communication networks.
Airborne SATCOM to Ensure Revenue Maximization
The end-user categories on the market include land-based mobile SATCOM equipment, maritime SATCOM equipment, portable SATCOM equipment, aerial SATCOM equipment, and land SATCOM equipment. Aircraft-mounted SATCOM devices are expected to grow most rapidly, reflecting the growing focus on high-intelligence video, information retrieval and reconnaissance (ISR), and the increasing number of connected commercial aircraft, UAVs worldwide. And the adoption of personal aviation organizations is planned world.
North America dominated the HVAC systems market
North America is the most important region, followed by Asia Pacific and Europe. This is due to the region's high adoption of new technology, as well as significant infrastructure development for the introduction of high-speed broadband services. The rise is linked to the defence industry's increasing desire for continuous communication and the US defence department's growing demand for SATCOM equipment. A wide number of SATCOM providers, such as Viasat, Inc., Telesat, and EchoStar Corporation, are also contributing to industry expansion.
Satellite Communications has a number of advantages. For starters, it simplifies circuit installation. These circuits have amazing flexibility. We are enormous enough to cover every minute detail of our planet with its assist. The user has absolute control over the network.
An electronic communication package deployed in space is known as satellite communication. Its primary objective is to launch or assist in the launch of satellite. It has strongly influenced the international communication pattern. Without them, it would have been difficult to enjoy your favorite TV series and movies. Communications satellites are mythical or artificial spacecraft that use transponders to transmit data by creating channels between transmitters and receivers on the other side of the world.
The Earth's curvature obstructs high-frequency radio waves used for telecommunications lines since they move by line of sight. The objective of communications satellites is to carry signals around the Earth's arc, allowing communication between geographically distant locations. Radio and microwave frequencies are used by communications satellites.
The global satellite communications sector is expected to be worth USD 147.2 billion in 2029. The significant increase in the aerospace industry around the world is one of the main reasons for the positive outlook for the market. In addition, this business is driven by growing demand for uninterrupted communications in military and defense applications. Satellite communications are used for Internet trunking, TV broadcasting, WAN communications, cellular backhaul, and land telephones. This gadget enables video on demand (VoD), voice over internet protocol (VoIP), and telemedicine services.
Technological improvements such as the integration of connected objects via the Internet of Things (IoT) and the advent of wearable SATCOM systems are undoubtedly driving progress. The wireless connection industry will benefit from increased demand for 5G and increased infrastructure development investments. However, because 5G demands a lot of bandwidth, it necessitates the launch of satellites, which helps the satellite communication industry develop.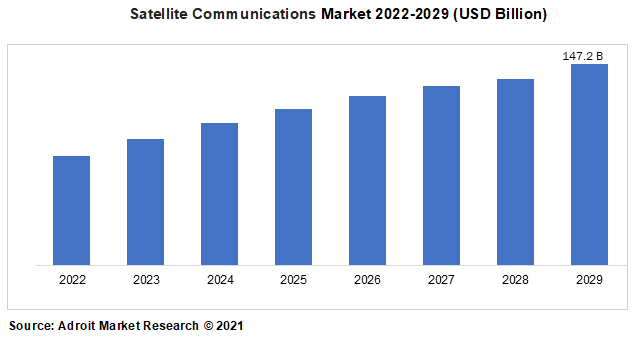 The key players in the market are Inmarsat Communications, Gilat Satellite Networks, Thales Group, Orbcomm Inc., ViaSat Inc. Cobham Limited, SKY Perfect JSAT Group, Telesat. These are the global market in the satellite communications market.
Latest Innovations in the Global Satellite Communications Market
Small spacecraft with smarter and more compact components are displacing huge satellites and accompanying infrastructure. Commercial connectivity satellite operators build smallsat constellations in LEO to provide global coverage with minimal latency. Galaxy Space, a Chinese scale up, mass-produces tiny spacecraft with modular components and lightweight frames. The company has previously launched 1000 tiny satellites with novel communication payloads, such as constellations in the 500-1000km LEO range. These constellations serve consumers throughout the world with 5G network coverage and internet services. They are also utilized for emergency response and environmental protection in industries such as aviation, marine, car, and manufacturing.
IoT and Connected Car: In the satellite business, IoT and Connected Car is the new GaGa. Every operator is including connected vehicles in their offer as a growing segment. LEO satellites: To meet the high capacity and low latency needs, LEO satellite-based High Throughput data supply is getting a lot of interest.
Satellite Communications Market Scope
| | |
| --- | --- |
| Metrics | Details |
| Base Year | 2020 |
| Historic Data | 2018-2019 |
| Forecast Period | 2021-2028 |
| Study Period | 2018-2028 |
| Forecast Unit | Value (USD) |
| Revenue forecast in 2028 | USD 147.2 billion |
| Segment Covered | By Product, By Vertical, By End Users, Regions |
| Regions Covered | North America, Europe, Asia Pacific, Middle East and Africa, South America |
| Key Players Profiled | Inmarsat Communications, Gilat Satellite Networks, Thales Group, Orbcomm Inc., ViaSat Inc. Cobham Limited, SKY Perfect JSAT Group, Telesat & among others. |
Key Segments of the Satellite Communications Market
By Product Overview, 2022-2029 (USD Billion)
SATCOM Transceiver
SATCOM Modern
SATCOM Transponder
SATCOM Antenna
SATCOM Receiver
By Vertical Overview, 2022-2029 (USD Billion)
Civil Satellite Communications
Government and Military Applications
Commercial Application
Others
By End Users Overview, 2022-2029 (USD Billion)
Airborne SATCOM Equipment
Portable SATCOM Equipment
Land Fixed SATCOM Equipment
Land Mobile SATCOM Equipment
Airborne SATCOM Equipment
North America
Europe

UK
Germany
France
Rest of Europe

Asia-Pacific

China
Japan
India
Rest of Asia-Pacific

South America
Mexico
Brazil
Rest of South America
Middle East and South Africa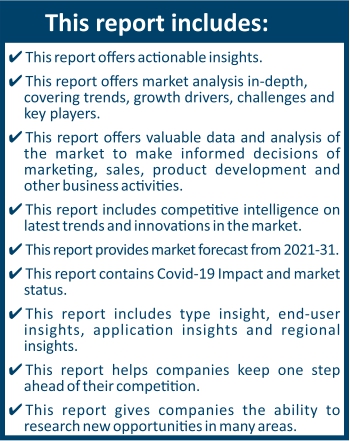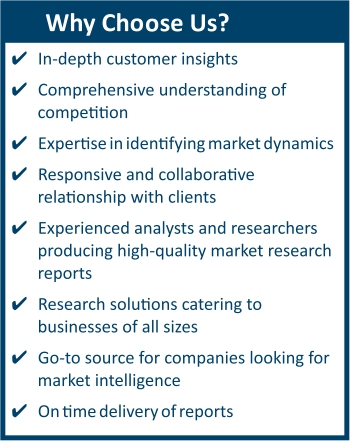 Frequently Asked Questions (FAQ) :
The global satellite communications market size is expected to reach USD 147.2 billion by 2029.
North America dominated the market for satellite communications market and accounted for the largest revenue share.
The top companies that hold the market share in satellite communications market are Inmarsat Communications, Gilat Satellite Networks, Thales Group, Orbcomm Inc., ViaSat Inc. Cobham Limited, SKY Perfect JSAT Group, Telesat & among others.
To get latest version of satellite communications market report can be obtained on demand from the website.
The base year for the report is 2021 in satellite communications market.