Growing beauty consciousness and awareness of using natural products is driving the demand for sandalwood oil furthering the development of global sandalwood oil market.
Covid-19 Impact & Market Status
The COVID-19 pandemic had a positive impact on the sandalwood oil market. It was not expected of the market to grow during the pandemic but to everyone's surprise there has been a rapid increase in the demand for the sandalwood. People, all across the world, are getting aware of the beneficial usage of the sandalwood which in turn has contributed to the market growth of sandalwood oil. At the same time, the increasing popularity for the organically produced items is at the peak which is fuelling the market as well. During the pandemic, the rising disposable income has also been a significant growth factor in the worldwide sandalwood oil industry. Sandalwood oil is also believed to enhance relaxation. The oil's warm and soothing woody scent helps to relax and calm the mind.
The key companies, their offerings, market share, and the companies that have transcended beyond the conventional paradigms are presented in the report. The opportunities that exist to successfully approach and fulfill growing market demands are given in the report along with clear understanding of the major investment segments, its underlying risks, and future opportunities. The report conducts the global sandalwood oil market study with analytical approach. Analytical data, strategic planning, and in-depth regional analysis is offered in the report to enable the market participants make informed decisions in their business ventures.
Cosmetics Segment Witnessed Rapid Market Demand
The global sandalwood oil segment is classified into personal use, aromatherapy, cosmetics, household and others on the basis of end user. Among these, the cosmetics segment accounted for highest market demand. The antioxidant properties of this essential oil derived from sandalwood bark are frequently utilised to enhance skin health. It effectively removes free radical damage from the skin and reduces oxidative damage. Furthermore, it removes banes from the skin's innermost layers, improves general skin health, and cures a variety of skin diseases such as dark circles, black patches, dryness, and so on. Furthermore, because sandalwood possesses pheromone-like qualities, it is employed in the production of fragrances and deodorants.
White sandalwood, on the other hand, can induce stomach difficulties, vomiting, and nausea in certain people, as well as allergic skin responses, which operate as a key restraint and restrict the expansion of the sandalwood oil Market.
Rising Adoption Of Organically Produced Oil
Individuals are rapidly adopting natural sandalwood oil around the world as they become more aware of the various medicinal properties associated with it, such as antispasmodic, antiseptic, and others. This is the major factor driving the natural sandalwood oil segment's revenue growth in the nature segment. Because of the rising popularity of several personal care goods associated with sandalwood oil scent and the developing cosmetic sector internationally, the beauty and personal grooming category is predicted to grow the fastest in the sandalwood oil market.
Asia Pacific Emerges As The Market Leader In The Sandalwood Oil Market
Owing to numerous benefits of sandalwood oil it is in extensive demand all over the world. Among all the regions, Asia Pacific is at the top in the sandalwood oil market. Sandalwood oil is mostly manufactured and sold from Asia Pacific nations such as India and Indonesia due to ideal climatic conditions for sandalwood production. Regardless of the fact that sandalwood is cultivated in Hawaii, sandalwood oil is largely imported into the United States to meet the demands of personal care products. Sandalwood oil is also commonly imported into Europe and utilised in hospitality services.
Sandalwood oil production and use are increasing globally due to increased application. Sandalwood oil is in high demand for consumer items such as incense sticks, room air purifiers, and so on, in addition to cosmetics, due to customer demand for natural aromatic products. In the foreseeable term, the multi-utility for sandalwood oil is expected to expand favourably.
Natural perfumeries are constantly in high demand among customers worldwide. Sandalwood oil is widely sold and provided to a variety of businesses as an active component. It has aroma therapeutic characteristics that are used in massage and spa treatments. Because of the presence of santalol, sandalwood oil is recognised for its therapeutic use in treating somatic and mental diseases. Sandalwood oil is in high demand because to the growing popularity of natural cosmetics and the rising consumption of aromatic chemicals.
The global sandalwood oil market is expected to be of worth USD 246.5 million at a CAGR of 10.7% during 2022-2029.
Sandalwood oil is golden oil extracted from the sandalwood tree's wood. Sandalwood essential oil is a translucent liquid with a sweet, sensitive, and pleasant scent. It is made from the aromatic heartwood of Sandalwood trees that has been steam distilled. Because of its pleasant scent, the oil is extensively used in perfumes, soaps, lotions, and other items, and it is said to assist in meditation and sleep. It is also used as an ingredient in incense because of its long-lasting and pleasant aroma.
Sandalwood oil, on the other hand, has a unique place in the realm of natural fragrance. This sandalwood-derived botanical extract evokes thoughts of ancient temples, imperial palaces, and even religious devotion. Despite its rich history and cultural importance, sandalwood oil is a relatively fresh addition to the realm of natural perfumery.
Aside from fragrance oils, sandalwood oil is utilised in the cosmetic and personal care sectors as a face cleaning oil, anti-wrinkle component, and moisturising agent. Sandalwood oil has been used in a variety of personal care items over the years, including bathing soaps, shampoos, and body lotions. It is mostly produced in Asia Pacific, notably in India, where sandalwood trees abound. The United States and France mostly import sandalwood oil due to increased demand for it in cosmetic goods.
Sandalwood oil has been used in traditional medicine as an antibacterial and astringent, as well as for the treatment of migraines, stomach-aches, and urinary and vaginal diseases. Aromatic oils are used in aromatherapy to boost mental and physical health results. Aromatherapy with sandalwood can be used to treat stress-related diseases. Sandalwood oil is also highly beneficial to the skin and may be used to treat a variety of skin ailments such as rashes, dryness, eczema, and itching.
As a result, when sandal oil is consumed, it helps to protect interior wounds and ulcers from infection. When massaged, it also helps to keep wounds, and pimples from becoming infected or lethal. Sandalwood oil has various natural skin lightening ingredients that help to lighten the skin's hue. Because of its property, sandal oil is commonly used in beauty packs and lotions to address a variety of skin-related issues.
Since sandalwood seeds are easily accessible from the plants and may be replicated via natural propagation, the output of sandalwood oil can be increased. Older plants, on the other hand, generate more sandalwood oil than younger plants. Sandalwood oil is expected to grow in value and volume as a result of increased aesthetic sensibility and expanding hospitality services.
A growth in the number of working people in emerging nations has resulted in increasing stress, which drives customers to spas for relaxation. Because sandalwood oil is a popular essential oil for aromatherapy, this has a favourable effect on the sandalwood oil industry. The growing preference for natural scent over synthetic perfume is a primary driving force in the sandalwood oil industry. As the majority's disposable income rises, so does consumption for personal care products such as fragrant soaps, conditioners, and lotions, promoting market expansion. However, the premium pricing of sandalwood oil is projected to stifle the sandalwood oil market's expansion.
Sandalwood oil manufacturers may regard the shift in customer choice from chemical-based products to organic products in a variety of areas such as skin care and cosmetics as a market development opportunity.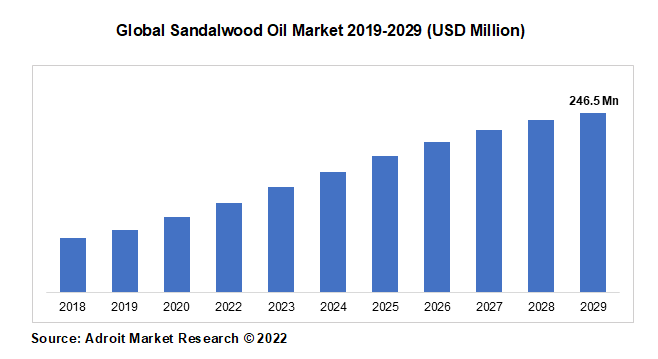 The key market players in the global sandalwood oil market are Santanol Group, Khadi Natural, Aditi Essentials, Kanta Enterprises, Jiangyin Healthway, Eden Botanicals, Vedic Vaani, and Katyani enterprises among others.
Major Developments in The Sandalwood Oil Market: A Snapshot
Microwave-assisted hydro-distillation is now being used to extract the sandalwood because of the rapidity when compared to the conventional methods
Sandalwood Oil Market Scope
| | |
| --- | --- |
| Metrics | Details |
| Base Year | 2020 |
| Historic Data | 2018-2019 |
| Forecast Period | 2021-2028 |
| Study Period | 2018-2028 |
| Forecast Unit | Value (USD) |
| Revenue forecast in 2028 | USD 246.5 million |
| Growth Rate | CAGR of 10.7 % |
| Segment Covered | Type, End User, Distribution Channel, Regions |
| Regions Covered | North America, Europe, Asia Pacific, Middle East and Africa, South America |
| Key Players Profiled | Santanol Group, Khadi Natural, Aditi Essentials, Kanta Enterprises, Jiangyin Healthway, Eden Botanicals, Vedic Vaani, and Katyani enterprises among others. |
Key Segments of the Global Sandalwood Oil Market
Type Overview, 2019-2029 (USD Million)
Artificial
Natural
Services
End User Overview, 2019-2029 (USD Million)
Personal Use
Aromatherapy
Cosmetic
Household
Others
Distribution Channel Overview, 2019-2029 (USD Million)
Online
Offline
Retailers
Supermarkets
Others
Regional Overview, 2019-2029 (USD Million)
North America
Europe
Germany
France
UK
Rest of Europe
Asia Pacific
China
India
Japan
Rest of Asia Pacific
South America
Mexico
Brazil
Rest of South America
Middle East and South Africa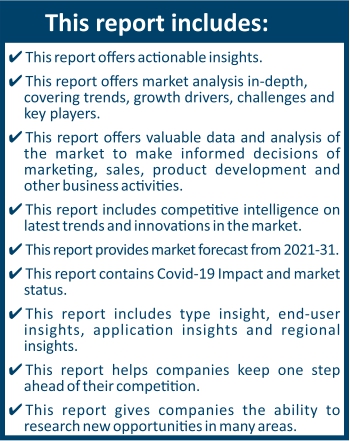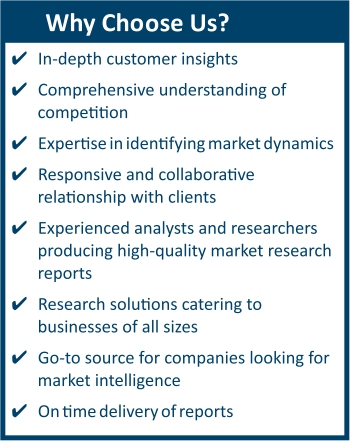 Frequently Asked Questions (FAQ) :
The market value of sandalwood oil market in 2029 was USD 246.5 million.
The sandalwood oil market is growing at a CAGR of 10.7% over the forecast period.
Asia Pacific dominated the market for sandalwood oil market and accounted for the largest revenue share.
The top companies that hold the market share in sandalwood oil market are Santanol Group, Khadi Natural, Aditi Essentials, Kanta Enterprises, Jiangyin Healthway, Eden Botanicals, Vedic Vaani, and Katyani enterprises & among others.
To get latest version of sandalwood oil market report can be obtained on demand from the website.